Yes, mark your calendars! The sequel to Retro City Rampage is hitting the Switch, PC, PS4, and surprisingly, the PSVITA on May 7th! There will also be a 3DS version of the game that will be released at a later date. I'm not sure what's going on with the XboxOne.
Shakedown Hawaii will be $19.99 on all digital ships when it launches. I read that there will be a physical version for $29.99 for the PSVITA limited to 4,800 units through vblank.com. I'm really glad to see the Vita still getting some love from indie developers.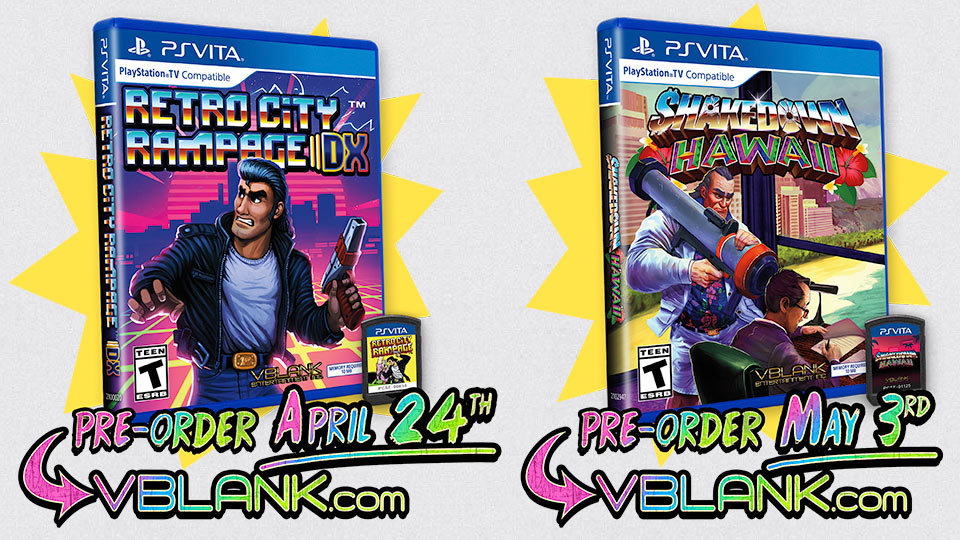 So, mark those calendars for the 7th of next month!! You can wishlist the game on the eShop here.