So, just yesterday (May 1, 2019), Intellivision Entertainment sent out a press release that a brand new Earthworm Jim would be coming to the Intellivision Amico game console. The game will be made by the original Earthworm Jim development team and will be exclusive to the Amico. This made me think. I haven't talked about the new console! So, what better time than now!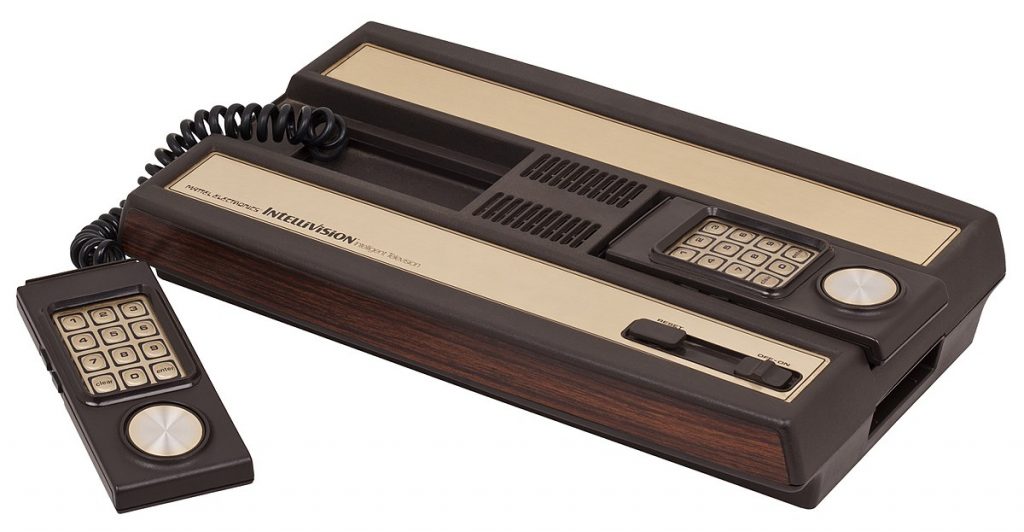 Now, I've mentioned this before, but I'll say it again. I've been a passionate gamer since I was roughly 4 years old. The original Intellivision released in 1979 and my parents were huge fans of it. I remember them throwing gaming parties back in the day with the Intellivision sitting right there in the middle of the room while they all took turns playing. It was only a matter of time that I was going to get my grubby little hands on it. We also had an Atari 2600, but it always ended up collecting dust due to the Intellivision. I've been a fan of the original console ever since. (I actually still have and play that console to this day!) So, I was pretty excited when I heard the official announcement of the Amico last May.

The Amico project has been kind of taken over by industry veteran, Tommy Tallarico and is considered a "family friendly" console. Tommy has stated that most every game that's being created for consoles these days is made with the hardcore gamer in mind. Him and the team wanted a console that ANYONE can pick up and play. A console for gamers and non-gamers to have fun with. I'm guessing kind of like the route the Wii was taking for awhile there. There was a time where damn near every home had a Wii in it! Everyone had that thing!

Below, is pretty much everything we know about the Intellivision Amino so far……
---
PRICE RANGE: (RETAIL) US $149 – $179
NORTH AMERICAN, UNITED KINGDOM AND EUROPEAN RELEASE DATE: October 10, 2020 (1010 2020)
SOFTWARE OVERVIEW:
All games are family friendly and rated "E for Everyone" or "E10+".
Every game version on the console is EXCLUSIVE.
Quality over quantity! All games must past a strict quality control seal of approval.
Balanced gameplay and design for Equal Opportunity GamingTM for all.
All games are downloadable and between US $2.99 – $7.99.
No costly DLC (Downloadable Content) add-on's or "In-App Purchases".
Launch to include several built-in reimagined Intellivision Classics (pre-installed in every console) and over 20 games including both reimagined industry classics and brand new exclusive titles via the Intellivision Online Store.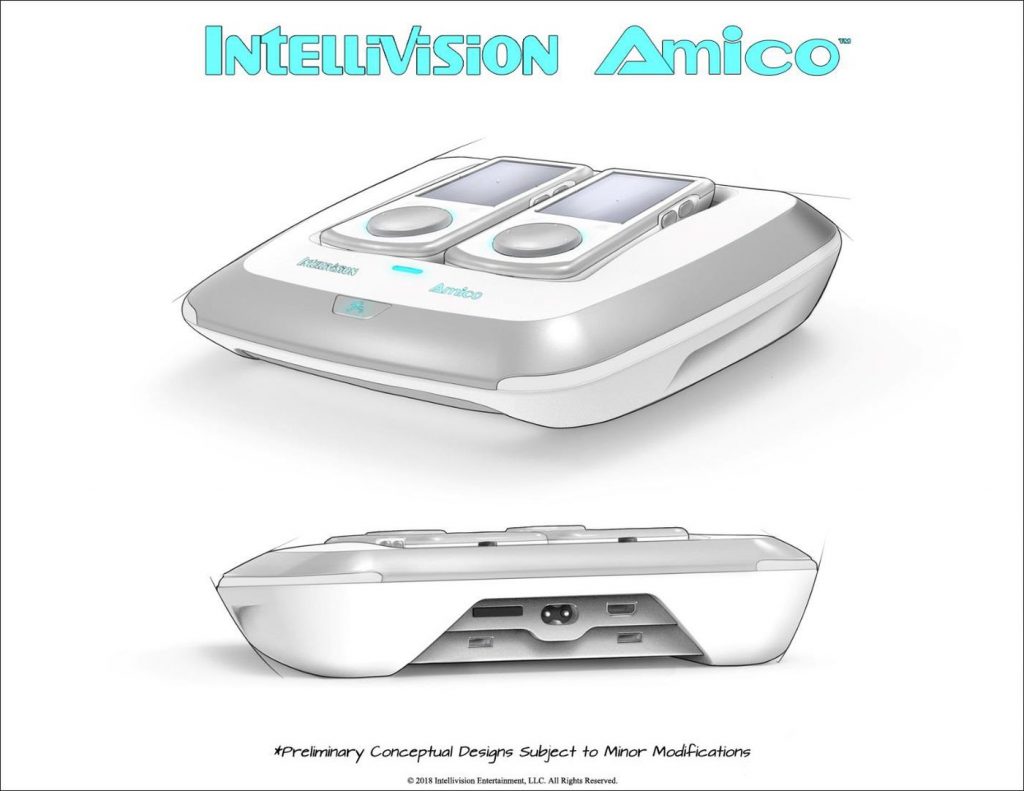 CONTROLLERS:
2 wireless Bluetooth controllers (up to 8 player compatible and connectivity).
3 1⁄2 inch (2:3 aspect ratio) Color Touchscreen.
Pioneering tilting positional disc with surrounding interactive LED border.
4 arcade-style tactile feedback buttons.
Gyroscope & Accelerometer.
Force feedback.
Controller to be used horizontally or vertically including dominant left or right hand usage.
Qi (pronounced "CHEE") wireless onboard charging.
Speaker
Microphone
Free downloadable app enables mobile phones as additional controllers (up to 8 players).


HARDWARE & TECHNOLOGY:
State of the Art 21st Century 2D Image Processing and Graphics Capability
Intellivision Prism Onboard Interactive Lighting Technology.
WiFi/BT & Ethernet Connectivity.
HDMI Video Output.
Multiple USB Ports
System Expansion Interface.

ONLINE:
Intellivision Online Store for the ability to purchase additional software.
Multi-player online gaming and structured multi-tiered tournament play.
Time & Space Leaderboard SystemTM which includes high scores by locations and calendar.
Trophy/Achievement rewards system which awards unique accomplishments to each player.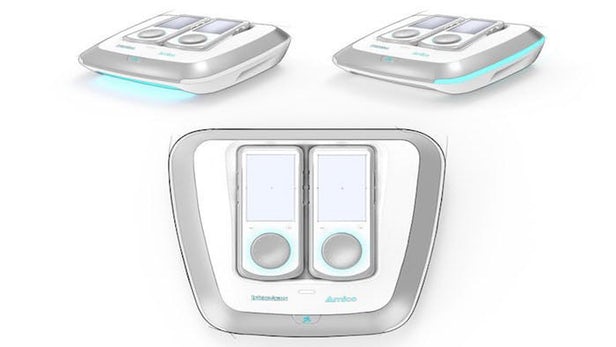 REIMAGINED GAMES:
Includes updated graphics, modernized audio, additional levels, multi-player modes (local and online), tournament modes AND MORE!

Intellivision Classics REIMAGINED and REMADE EXCLUSIVELY for the Intellivision Amico: Astrosmash, Shark! Shark!, Baseball, Night Stalker, Skiing, Math Fun, SNAFU, Utopia, Frog BogTM, Boxing, Bowling, Triple Action, Tron Deadly Discs, Cloudy Mountain: Crown of Kings, Star Strike, Horse Racing, Auto Racing, B-17 Bomber AND MORE!

Atari Classics REIMAGINED and REMADE EXCLUSIVELY for the Intellivision Amico: Pong, Asteroids, Centipede, Tempest, Adventure, Missile Command, Yar's Revenge, Breakout, Lunar Lander, Night Driver, Sky Diver, Warlords.


Imagic Classics REIMAGINED and REMADE EXCLUSIVELY for the Intellivision Amico: Microsurgeon, Atlantis, Demon Attack, Dracula, Beauty and the Beast, Ice Trek, Swords & Serpents, Dragonfire, Truckin' AND MORE!


Other Games REIMAGINED and REMADE EXCLUSIVELY for the Intellivision Amico:
Miner 2049er
Super Burgertime
Bad Dudes
Caveman Ninja
Moon Patrol
R-Type
10 Yard Fight
Lode Runner
Spelunker
Kung-Fu Master
MotoRace USA
Tropical Angel
Archon
ToeJam & Earl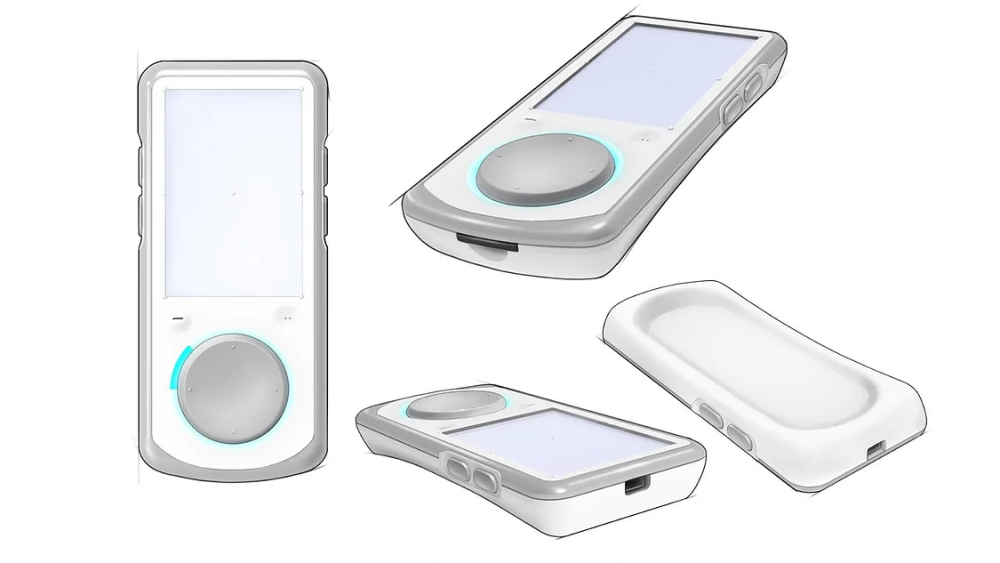 Not only will the Intellivision Amico bring the fun and simplicity of classic gaming to modern day, but an entire plethora of completely brand new games and franchises are currently being created by game developers and game publishers around the world using the same core principles of sensible, simple and fun.


"The average age of a gamer today is 34 years old, and the market reflects that with a broad array of games for people of all ages. Of course, some parents may find that many of those games are not age- appropriate for their children," said ESRB president, Patricia Vance. "Intellivision's policy to only offer games rated E for Everyone and E10+ for Everyone 10 and up on its new system makes finding the right games easier for busy families, especially those with young gamers."


---
The team at Intellivision wants the Amico to be the 4th home console in the market next to the Sony, Microsoft, and Nintendo. So, this isn't going to be a "Classic" console apparently. To be honest, I would have been happy with that too! It honestly sounds like it's going to be a full next-gen console with a pinch of "Classic" for the nostalgic fans. Either way you look at it, I'm excited for it. I'm excited for anything new in the video game industry! I'm sure we'll know more in the coming months leading up to October 10, 2020. We've got a while still.