(The Weekly Attack is kind of a "heads-up" on what is coming up in the video game industry for the week.)
It's a new week and a new month glitches! Time to see what the hell is going on this week in new games!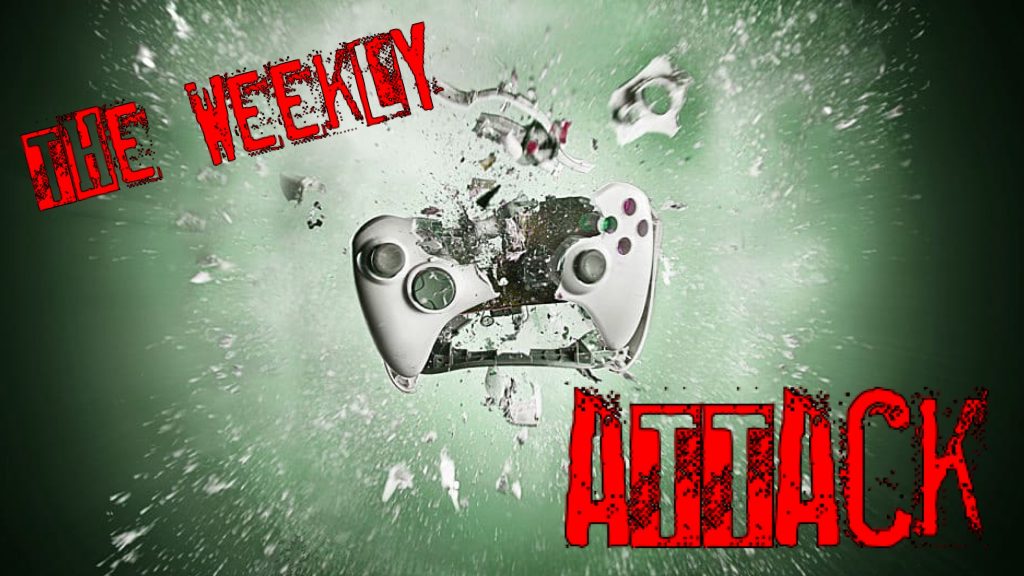 May is going to be a really good month for new games. We've got Rage 2 coming up, the Resident Evil remakes heading to the Switch, and a TON of great indie games. Shakedown Hawaii ended up being delayed until this week and Life is Strange 2: Episode 3 is heading to the PS4 and Xbox One on Thursday. And that's only the tip of the iceberg! So, here's what to expect this week for new games! ATTAAAAAACK!!
---
Monday: May 6
OTTTD: Over The Top Tower Defense (Nintendo Switch)
---
Tuesday: May 7
Car Mechanic Manager (Nintendo Switch)
European Conquerer X (Nintendo Switch)
Ghost Giant (PlayStation VR)
Puyo Puyo Champions (Nintendo Switch)
Shakedown: Hawaii (Nintendo Switch)
The Legends of Heroes: Trials of Cold Steel II (PS4)
---
Wednesday: May 8
Meow Motors (Nintendo Switch)
---
Thursday: May 9
For the King (Nintendo Switch)
Frane: Dragon's Odyssey (Nintendo Switch)
Ascendance (Nintendo Switch)
MachiKnights: Blood Bagos (Nintendo Switch)
Masquerada: Songs and Shadows (Nintendo Switch)
Life is Strange 2 – Episode 3: Wastelands (PlayStation 4, Xbox One, PC)
Yakuza Kiwami 2 (PC)
---
Friday: May 10
Saints Row The Third: The Full Package (Nintendo Switch)
Blazing Beaks (Nintendo Switch)
---
(Any missed games or surprise announcements will be added to the list ASAP.)
If you're wanting to see what's new on the App Store, make sure to check out this week's SNAPP Roundup!
@hashtagNOEN (leading the shit show)