(The Weekly Attack is kind of a "heads-up" on what is coming up in the video game industry for the week.)
IT'S A BRAND NEW WEEK GLITCHES!! Time to ignore all the YouTube drama going on right now and see what games are coming up this week!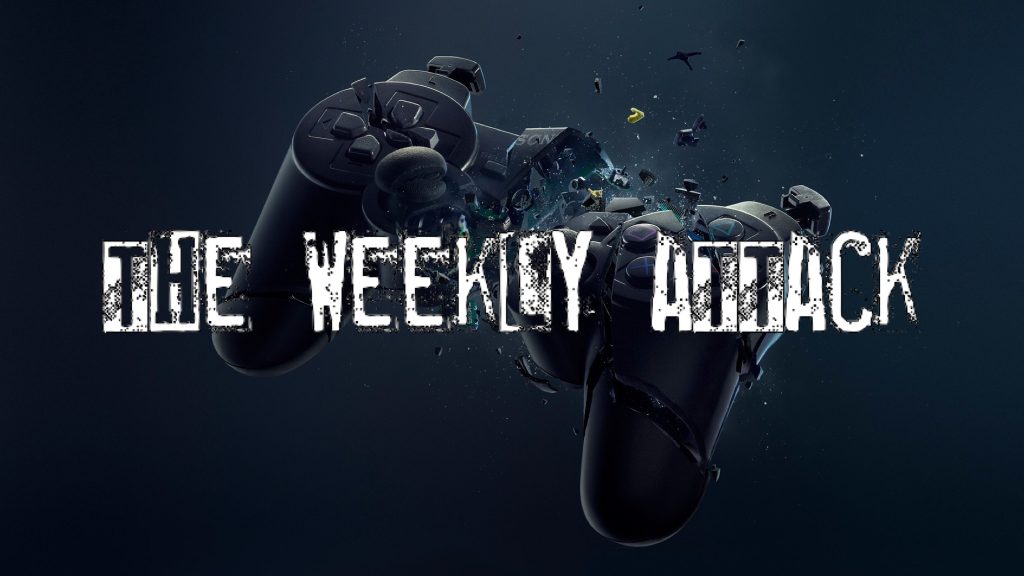 Last week, Rage 2 was kind of the "big game" that everyone was talking about. There were still a lot of other decent titles that released. Of course, the Nintendo Switch still seems to be on top for indie games. Every week, there seems to be a new crop of games popping up. It looks to be a bit of a slower week but, we still have the Resident Evil ports coming to the Switch, Team Sonic Racing on every platform, and Assassin's Creed 3: Remastered just launched over the weekend. It was supposed to be on the 21st. (I'll just add it to Monday.)
Regardless, I'm sure there will be a few surprises before the week is over. So, here's your Weekly Attack!!!!!
---
Monday: May 20
Assassin's Creed 3 Remastered (Nintendo Switch) ALREADY RELEASED
Tuesday: May 21
Observation (PlayStation 4, PC)
Resident Evil Origins Collection (Nintendo Switch)
Resident Evil 0 (Nintendo Switch)
Resident Evil HD Remake (Nintendo Switch)
Resident Evil 4 (Nintendo Switch)
Atelier Lulua: The Scion of Arland (Nintendo Switch)
Team Sonic Racing (PlayStation 4, Xbox One, Nintendo Switch, PC)
Wednesday: May 22
Gunlord X (Nintendo Switch)
The Last Door: Complete Edition (Nintendo Switch)
Thursday: May 23
Wonder Boy Returns Remix (Nintendo Switch)
Star Sky (Nintendo Switch)
Heroine Anthem Zero: Episode One (Nintendo Switch)
American Fugitive (Nintendo Switch)
Total War: Three Kingdoms (PC)
Friday: May 24
Skelly Selest (Nintendo Switch)
Back in 1995 (Nintendo Switch)
---
(Any missed games or surprise releases will be added ASAP)
NOEN
@hashtagNOEN