(The Weekly Attack is kind of a "heads-up" on what is coming up in the video game industry for the week.)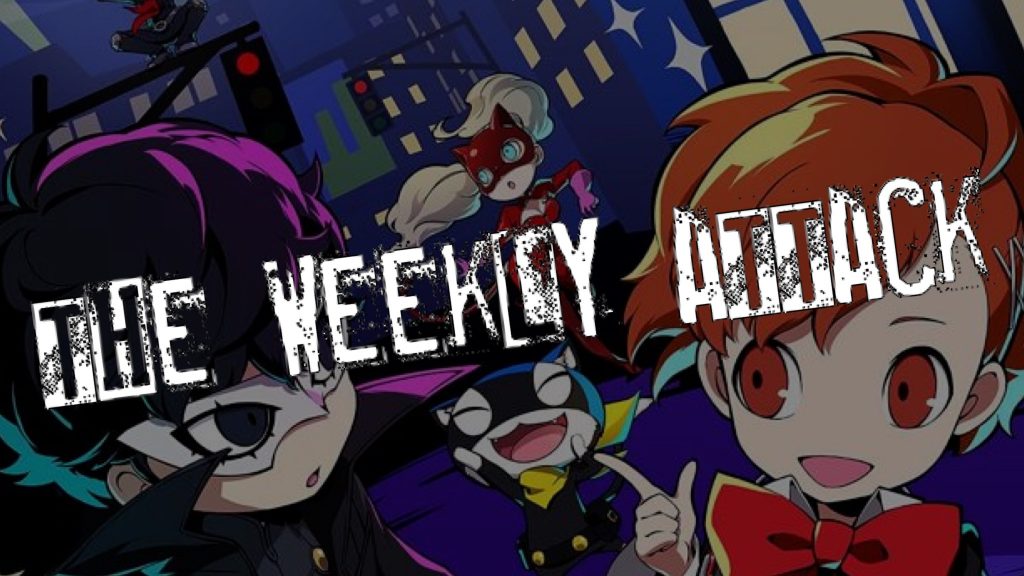 IT'S A BRAND NEW WEEK GLITCHES!! Time to wash your undercarriage and see what the hell is going on for new games this week!
The Nintendo Switch continues to kill it every week with new and ported indie games on the eShop. This week looks like it's going to be the same with only a handful of games releasing on the other consoles. What can I say, we're hitting the Summer months.
---
Monday June 3
*No Releases*
Tuesday June 4
Destiny 2: Forsaken – Season of Opulence (PlayStation 4, Xbox One, PC)
The Elder Scrolls Online: Elsweyr (PC, PS4, Xbox One)
Warhammer: Chaosbane (PC, PS4, Xbox One)
Battletech: Urban Warfare (PC)
The Legend of Heroes: Trails of Cold Steel 2 (PS4)
Persona Q2: New Cinema Labyrinth (Nintendo 3DS)
Reventure – official launch (PC)
Conqueror's Blade (PC)
Kotodama: The 7 Mysteries of Fujisawa (Nintendo Switch)
Tiny Derby (Nintendo Switch)
Perchang (Nintendo Switch)
Red Siren Space Defense (Nintendo Switch)
Time Spinner (Nintendo Switch)
Wednesday June 5
Barotrauma (PC)
Thursday June 6
Hell Let Loose – Steam Early Access (PC)
Toki (PC, PS4, Xbox One)
Road to Guangdong – Steam Early Access (PC)
Journey (PC)
Hue (Nintendo Switch)
Slay the Spire (Nintendo Switch)
Summer Sports Games (Nintendo Switch)
Friday June 7
Octopath Traveler (PC)
Omensight: Definitive Edition (Xbox One)
Warlocks 2: God Slayers (Nintendo Switch)
Refunct (Nintendo Switch)
---
(Any missed games or surprise releases will be added ASAP.)
NOEN (@hashtagNOEN)