(The Weekly Attack is kind of a "heads-up" on what is coming up in the video game industry for the week.)
IT'S A BRAND NEW WEEK GLITCHES!! Time to see what the hell is coming up for new games this week!!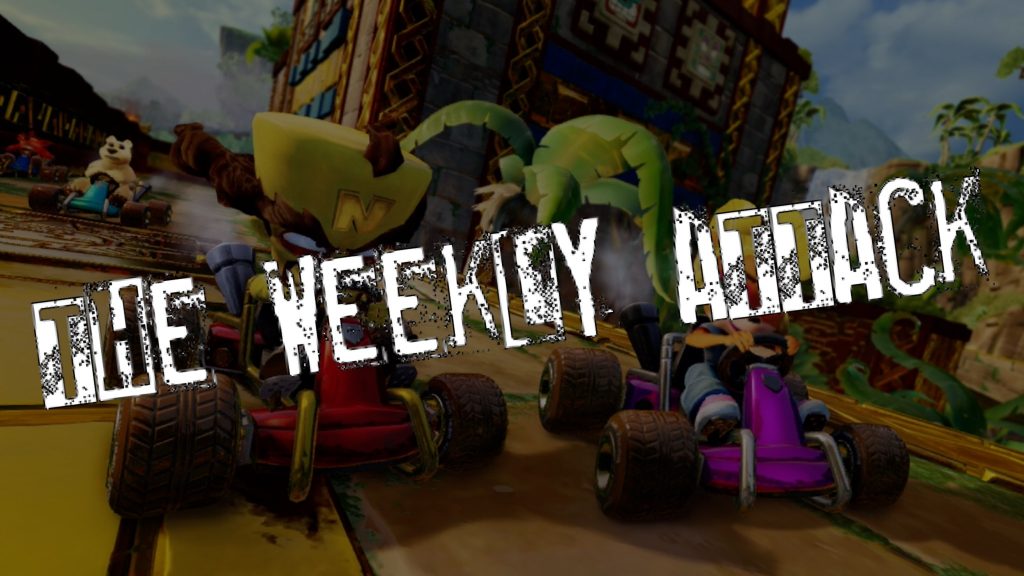 Now that E3 is over, we can focus more on the current games releasing. Last week was a pretty slow release week, but we did end up seeing Cadence of Hyrule launch on the Nintendo Switch, so it wasn't a total loss. This week we have a bunch of great games launching. My Friend Pedro, Crash Team Racing, the list goes on!
Here's this week's ATTACK on new games!!
---
MONDAY (June 17)
Sea King (Nintendo Switch)
TUESDAY (June 18)
Bloodstained: Ritual of the Night (PC, PlayStation 4, Xbox One, Nintendo Switch) (POSSIBILITY JUNE 25)
Mini-Mech Mayhem (PS VR)
Luna (PS4, PS VR)
Lovely Planet 2 (PC)
Citizens of Space (PC, PS4, Xbox One, Nintendo Switch)
Another Sight (PC, PS4, Xbox One)
Vacation Simulator (PS VR)
WEDNESDAY (June 19)
-No Releases-
THURSDAY (June 20)
Yakuza 5 (PlayStation 4)
Steel Division 2 (PC)
Tech Corp (PC)
Slender: The Arrival (Nintendo Switch)
My Friend Pedro (PC, Nintendo Switch)
Muse Dash (PC, Nintendo Switch)
Scrap Rush (PC, Nintendo Switch)
198X (PC, PS4)
Crash Team Racing Nitro-Fueled (PlayStation 4, Xbox One, Nintendo Switch)
Duke of Defense (Nintendo Switch)
Boxing Champs (Nintendo Switch)
Mainlining (Nintendo Switch)
Muse Dash (Nintendo Switch)
Secret Files 2: Puritas Cordis (Nintendo Switch)
Lines X (Nintendo Switch)
Forest Home (Nintendo Switch)
FRIDAY (June 21)
Captain Cat (Nintendo Switch)
Steel Sword Story (PC)
Triton Survival – Steam Early Access (PC)
(Any missed games or change of dates will be added/fixed ASAP.)
NOEN (@hashtagNOEN)