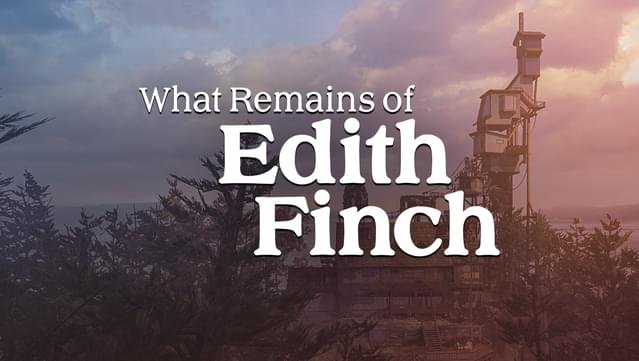 The Nintendo Switch has become my go-to console for indie games this generation. It seems like every time I turn around, some other great indie title is heading its way to the eShop.
It looks like a listing on the Japanese eShop had everyone excited the past 24 hours due to it revealing Giant Sparrow's What Remains of Edith Finch was coming soon to the Switch. Then, Annapurna Interactive sealed the deal with an official announcement this morning.
What Remains of Edith Finch was released on practically every other platform back in 2017 with rave reviews. It was actually one of the "free" games on PlayStation Plus last month. I haven't had a chance to play it yet, but from what I've heard, the emotional story and presentation are what sets this game apart from others.
"As Edith, you'll explore the colossal Finch house, searching for stories as she explores her family history and tries to figure out why she's the last one in her family left alive. Each story you find lets you experience the life of a new family member on the day of their death, with stories ranging from the distant past to the present day.
The gameplay and tone of the stories are as varied as the Finches themselves. The only constants are that each is played from a first-person perspective and that each story ends with that family member's death."
Luckily, we won't have to wait too long for it to hit the eShop. What Remains of Edith Finch is slated to launch worldwide on July 4th.
NOEN (@hashtagNOEN)