(SNAPP Reviews aren't really a full-fledged game review as much as they are just a way for us to give you a quick "heads-up" on whether a game is good or not. It usually means that we haven't finished the game yet, but have played a good enough chunk to know whether or not it's worth your time/money.)
Republic of Urbanoiz is the first volume in a series by the indie team at URBANOÏZ. RoU is a story driven point & click game about a mysterious virtual digital city. A city where everyone is the same and the government runs everything. Your character wakes up in this place with no memory of how he's gotten there. The rest of the game takes some twists and turns in the story that I won't ruin. I was actually pleasantly surprised with this one. There's a lot more to the game besides just pointing and clicking. There's puzzles, strategy, and great storytelling. The game is a lot deeper than it looks in the screenshots. I always love finding little gems like this. If you're a fan of puzzlers or P&C games, Republic of Urbanoiz is a unique adventure you don't want to miss.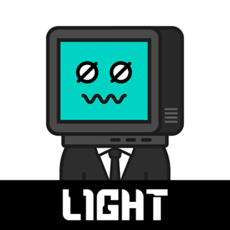 Republic of Urbanoiz is also in this week's SNAPP Roundup!
NOEN (@hashtagNOEN)