(SNAPP Reviews aren't realistic ly a full-fledged game review as much as they are just a way for us to give you a quick "heads-up" on whether a game is good or not. It usually means that we haven't finished the game yet, but have played a good enough chunk to know whether or not it's worth your time/money.)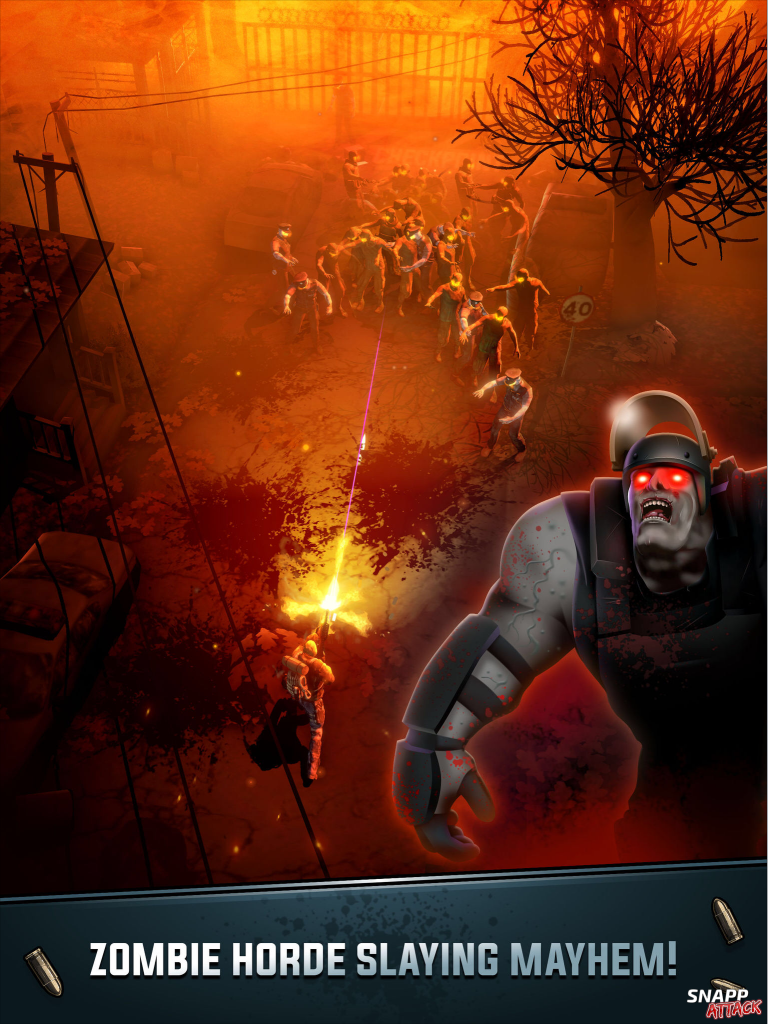 Safe Zone is a zombie shooter/survival game by PlaySide that really surprised me. I originally was going to pass this game off as yet another zombie themed F2P (free to play) game with nice visuals and horrible gameplay. That couldn't be further from the truth (except the F2P part). There isn't much of a story to Safe Zone, but it doesn't really matter. It's an action game. All I need to know is that there are zombies that need a good killing. The game plays out in short levels with your character trying to make it through hordes of zombies in order to reach the "safe zone". What I wasn't expecting was how much fun these short bursts are! It plays like a vertical SHMUP (shoot em' up) with you auto-firing and you move your character around. The game does a good job with changing things up with special levels like vehicle missions or only using certain weapons. I'm really impressed with this game so far. The F2P mechanics are fair with no timers and skippable pop-up ads. Sure, it has the usual IAPs, but money is earned fairly easy. There's also quite a bit of content with literally hundreds of levels and weapons. Safe Zone may be another zombie shooter on the App Store, but PlaySide found some magic with this one. If you're a fan of SHMUPS or just like killing zombies, Safe Zone is well worth checking out.
Safe Zone is also in this week's SNAPP Roundup!
NOEN (@hashtagNOEN)