(The Weekly Attack is a "heads-up" on what's coming up in the video game industry for the week.)
IT'S A BRAND NEW WEEK GLITCHES!! Time to see what new games are releasing this week!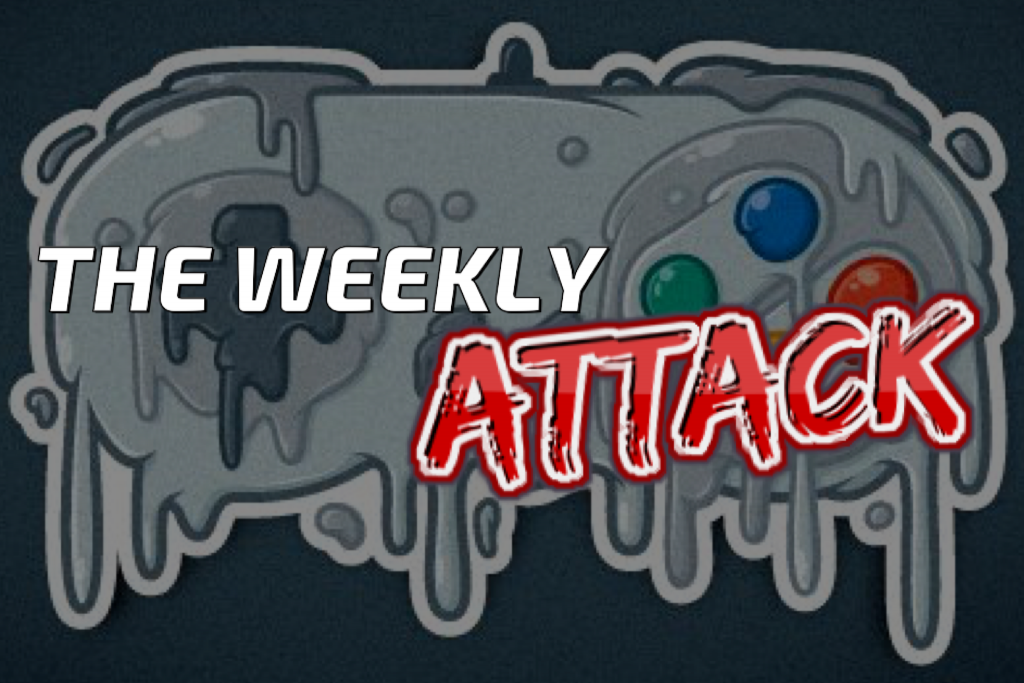 Summer is in full swing, so we don't see a lot of big named games launch, but we did see Wolfenstien: Youngblood release and a ton of great indie games. Then there was the whole DOOM surprise. Of course, the Nintendo Switch is the console that's pumping out indies like crazy! And this week doesn't seem to be any different. If you're at all into indie games, do yourself a favor and get a Switch or Switch Mini.
Anyway, here's this week's ATTACK!
---
MONDAY July 29
Trine 3: The Artifacts of Power (Nintendo Switch)
Catch a Duck (Nintendo Switch)
TUESDAY July 30
The Blackout Club (PlayStation 4, Xbox One, PC)
Madden NFL 20 (PlayStation 4, Xbox One, PC)
Oxygen Not Included official launch (PC)
Forager (PS4, Switch)
Morphies Law (PC)
Warhammer 40,000: Inquisitor – Prophecy (PC)
Mutant Year Zero: Road to Eden (Nintendo Switch)
WEDNESDAY July 31
Mutant Year Zero: Seed of Evil DLC (PlayStation 4, Xbox One, Switch, PC)
The Executioner (PC)
London Detective Mysteria (PC)
Tower of Beatrice (Nintendo Switch)
THURSDAY August 1
Standby (Nintendo Switch)
Omega Labyrinth Life (Nintendo Switch)
Robbie Swifthand and the Orb of Mysteries (Nintendo Switch)
Hamsterdam (Nintendo Switch)
Solo: Islands of the Heart (Nintendo Switch)
Shinobi Spirits S (Nintendo Switch)
Fobia (Nintendo Switch)
Illusion of L'Phalica (Nintendo Switch)
Dungeon Warfare (Nintendo Switch)
Sudoku Relax 2 Summer Waves (Nintendo Switch)
Chroma Squad (Nintendo Switch)
Collapsed (PC)
Forged of Blood (PC)
Lightstep Chronicles (PC)
The Black Widow (PC, iOS, Android)
Raiders of the Lost Island Steam Early Access (PC)
Pandemic (Xbox One, Switch)
Jupiter Hell Steam Early Access (PC)
FRIDAY August 2
Dry Drowning (PC)
The Church in the Darkness (PC, PS4, Xbox One, Switch)
Burger Chef Tycoon (Nintendo Switch)
Swaps and Traps (Nintendo Switch)
---
(Any missed games or surprise releases will be added ASAP.)
NOEN (@hashtagNOEN)