IT'S A NEW MONTH GLITCHES!! Time to get our "FREE" games on!!
Yes, it's a brand new month for PlayStation Plus, Xbox Gold, and Nintendo Online Members!! What does that mean? SOMEWHAT FREE GAMES!! Yes, August is almost here and Microsoft and Sony have both announced their kind of free games of the month! So, if you're a member of one or all of these services, here's your list for August 2019!!
If you're only a Nintendo Online member, then you'll have to wait until mid-month because, you know. It's Nintendo.
---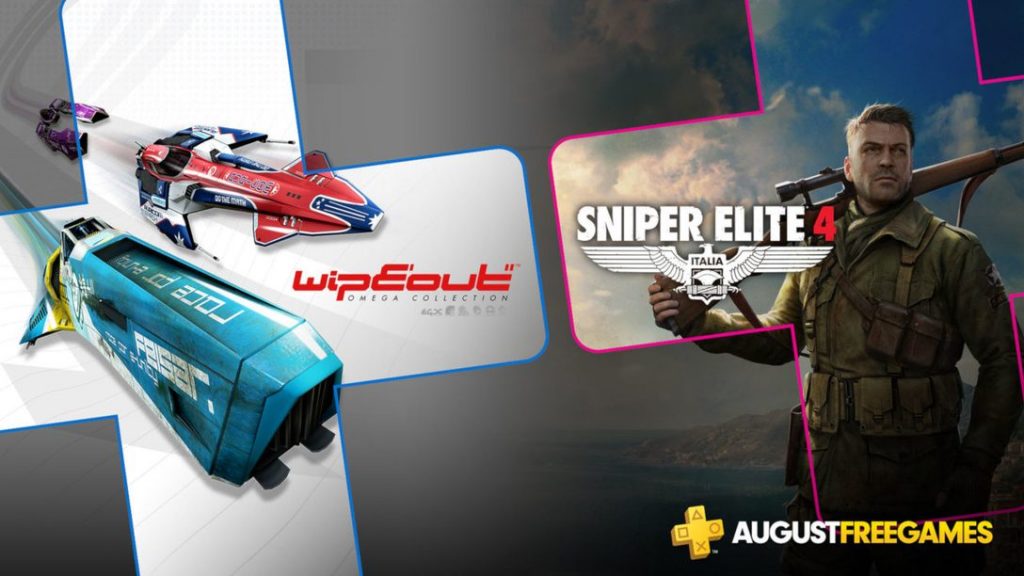 Wipeout Omega Collection
WipEout Omega Collection brings together all the content from WipEout HD, WipEout HD Fury and WipEout 2048, enhanced for PS4 and PS4 Pro.
Sniper Elite 4
Discover unrivalled sniping freedom in the largest and most advanced World War 2 shooter ever built. Experience tactical third-person combat, gameplay choice and epic longshots across gigantic levels as you liberate wartime Italy from the grip of Fascism.
---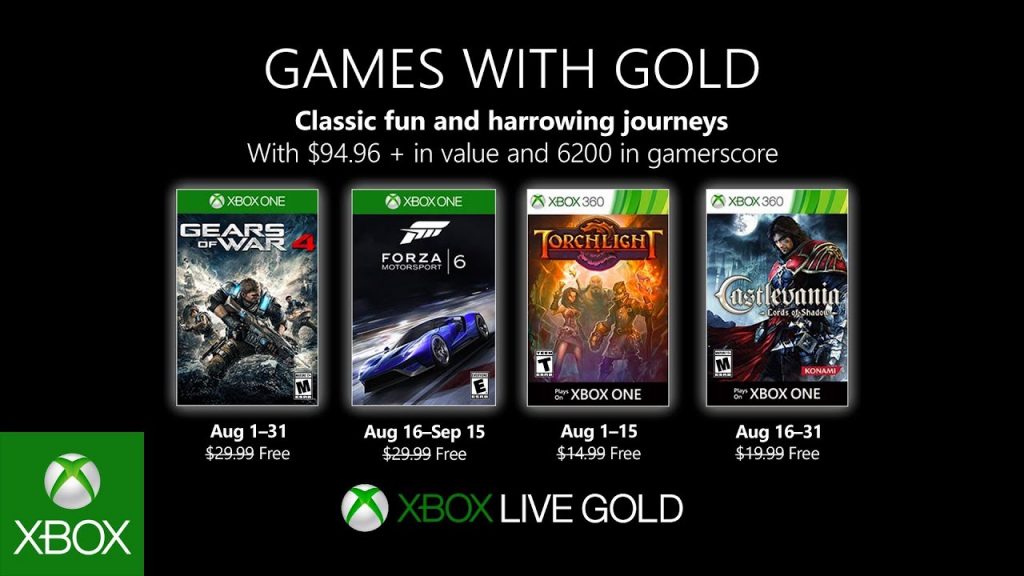 Gears of War 4
A new saga begins for one of the most acclaimed video game franchises in history. After narrowly escaping an attack on their village, JD Fenix and his friends, Kait and Del, must rescue the ones they love and discover the source of a monstrous new enemy.
Forza Motorsport 6
Experience unrelenting action in the most beautiful and comprehensive racing game of this generation. Collect, customize, and race 460 Forzavista™ cars, all with working cockpits and full damage. Compete in epic 24-player races across 26 world-famous locales. Master wet weather and night racing on your road to victory.
Torchlight
Adventure awaits in the award-winning Action RPG debut from Runic Games! Explore the randomized depths of this boom town, collect loot, and level up to save Torchlight – and possibly the world.
Castlevania Lords of Shadow
In Castlevania: Lords of Shadow, you follow the adventure of Gabriel Belmont, a holy knight of the Brotherhood of Light, who is guided by the soul of his beloved wife Marie, brutally murdered, and for who he seeks revenge. He is also helped by Zobek, another holy knight who becomes his ally and fights with him against the dark powers of the Lords of Shadow.
---
ALWAYS REMEMBER! A game that's free is something something.
NOEN (@hashtagNOEN)