(SNAPP Reviews aren't really full-fledged game reviews as much as they are just a way for us to give you a quick "heads-up" on whether a game is good or not. It usually means that we haven't finished the game yet, but have played a good enough chunk to know if it's worth your time/money.)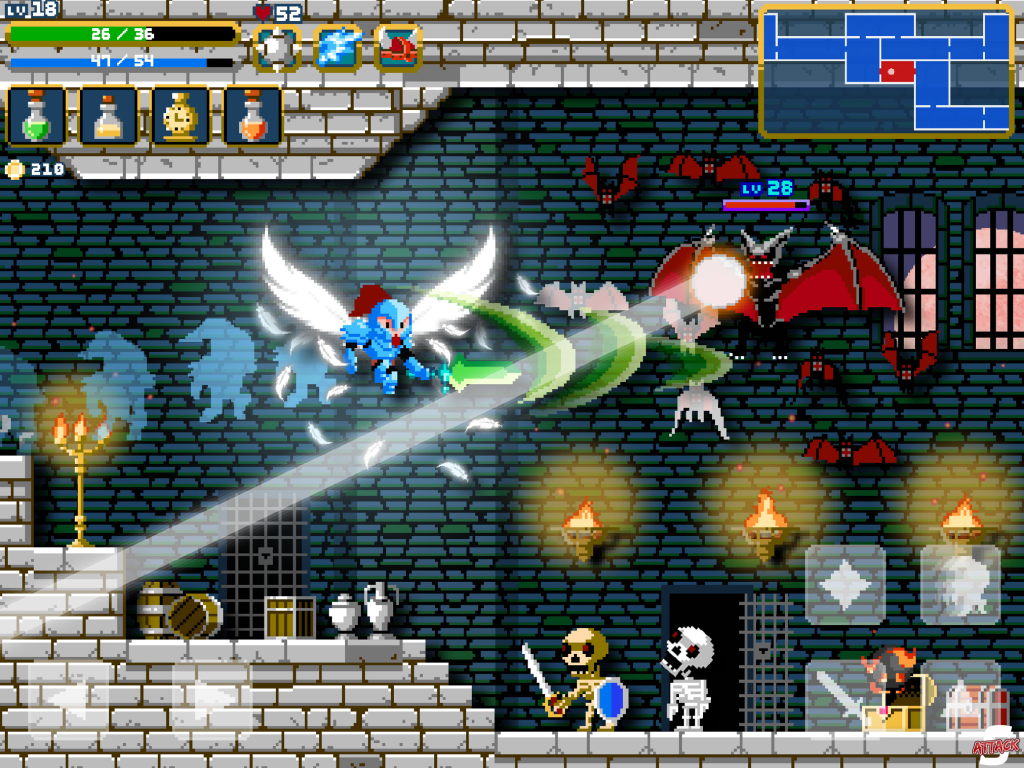 Dead Castle: Prince Sacrifice (or Dead Castle: Knight Soul) is a Metroidvania roguelike platformer by indie developer, M. Jiang of Walnut JZ. You play as a lone knight that is out to save the kidnapped princess. This game definitely isn't for the faint of heart. It's tough….. REALLY tough!! Each play through is randomly generated, so there's no memorizing the map layout. Each run is packed to the brim with enemies and traps, so be prepared to die often. Luckily, you can use the treasure that you collect to upgrade your skills/abilities and purchase new weapons. The game forces you to spend all your money. Because any cash leftover gets lost when you start a new run. Dead Castle could be a great roguelike RPG if it wasn't for its controls. They are way too small and can't be adjusted. The buttons are hit & miss too. I'd say 20% of the time the game misses your move input. It's really frustrating. The controls seem to react a little better on the iPad over the iPhone. There's also frame rate issues and crashes every now and again. It's sad because I really wanted to like Dead Castle. The pixel art is well done and the concept itself is really good. I just can't recommend the game in this state.
Dead Castle is also in this week's SNAPP Roundup!
NOEN (@hashtagNOEN)