(The Weekly Attack is a "heads-up" on what's coming up in the video game industry for the week.)
IT'S A BRAND NEW WEEK GLITCHES!! Time to see what the hell is coming up for new games!!
As summertime is winding down, the game industry is starting to heat up (heh, seasonal pun). This week doesn't look too bad with games like Rad and Remnant: From the Ashes releasing on PC and consoles. And of course, the mobile industry has been on fire lately with new indie games. You can check that out in the iOS Roundup.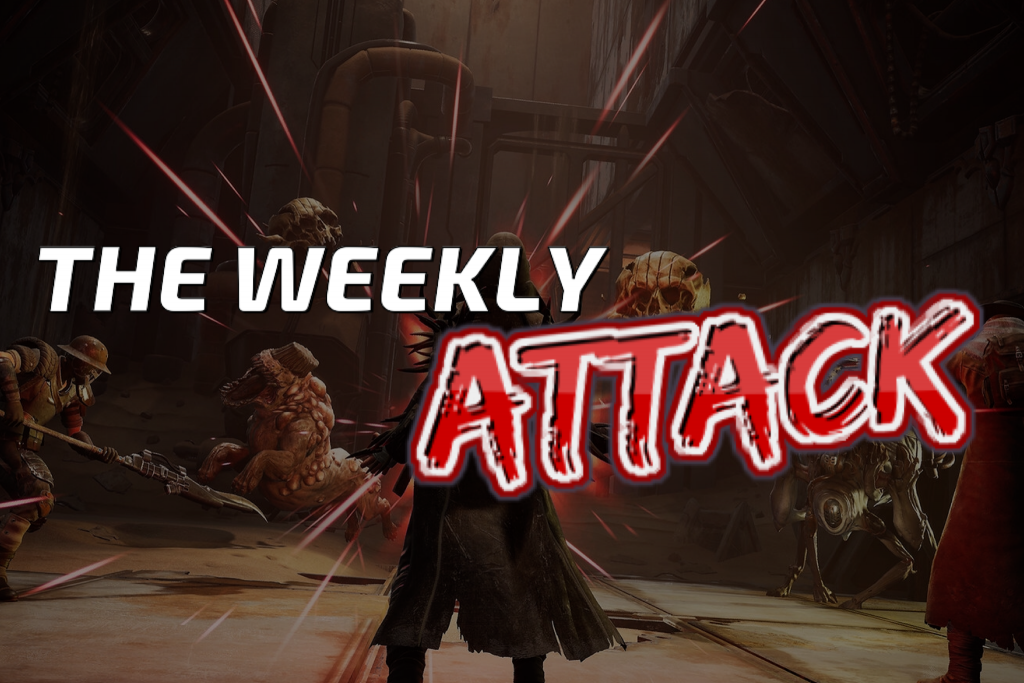 Anyway, here's what to expect this week for new games!
---
MONDAY (August 19)
~ No Releases ~
TUESDAY (August 20)
Remnant: From the Ashes (PC, PS4, Xbox One)
Hunt: Showdown (PC, Xbox One)
Rad (PC, PS4, Xbox One, Nintendo Switch)
Yu-Gi-Oh! Legacy of the Duelist: Link Evolution (Nintendo Switch)
Truck Racing Championship (Nintendo Switch)
In-Vert (Nintendo Switch)
WEDNESDAY (August 21)
Songs of Skydale – Steam Early Access (PC)
Oninaki (Nintendo Switch)
THURSDAY (August 22)
Oninaki (PC, PS4)
Black Desert (PS4)
Super Dodgeball Beats (PC, PS4, Xbox One, Nintendo Switch)
Life is Strange 2 – Episode 4 (PC, PS4, Xbox One)
Lines Infinite (Nintendo Switch)
Mr. Blaster (Nintendo Switch)
SEGA AGES: Puyo Puyo (Nintendo Switch)
Everdark Tower (Nintendo Switch)
Path of Sin: Greed (Nintendo Switch)
SEGA AGES: Space Harrier (Nintendo Switch)
Milkmaid of the Milky Way (Nintendo Switch)
Invisigun Reloaded (Nintendo Switch)
FRIDAY (August 23)
Mable & The Wood (PC)
Gurgamoth (Nintendo Switch)
Snooker 19 (Nintendo Switch)
Plunge (Nintendo Switch)
(Any missed games or surprise releases will be added ASAP. So check back often!)
NOEN (@hashtagNOEN)