(From The Attic is a way for us to bring new life to older titles. With so many games releasing on the App Store on a daily basis, it's easy to overlook a game or two or forget about a game you once played, but never finished.)
Dragon Finga originally released on the App Store back in 2013 by the indie team at Another Place Productions. The game is a Kung-Fu style fighting game with some really cool ragdoll physics. The controls were my favorite part. You are dragging and flinging your fighter all over the arena as you're met with waves of enemies and bosses. In between fights, you could upgrade your character and purchase new equipment. Once the 32-bit apocalypse hit, Dragon Finga was kind of left behind. The game still played, but had no sound. Luckily, I had an old 5th generation iPod Touch that had t been updated, so I could still play the game when I wanted to.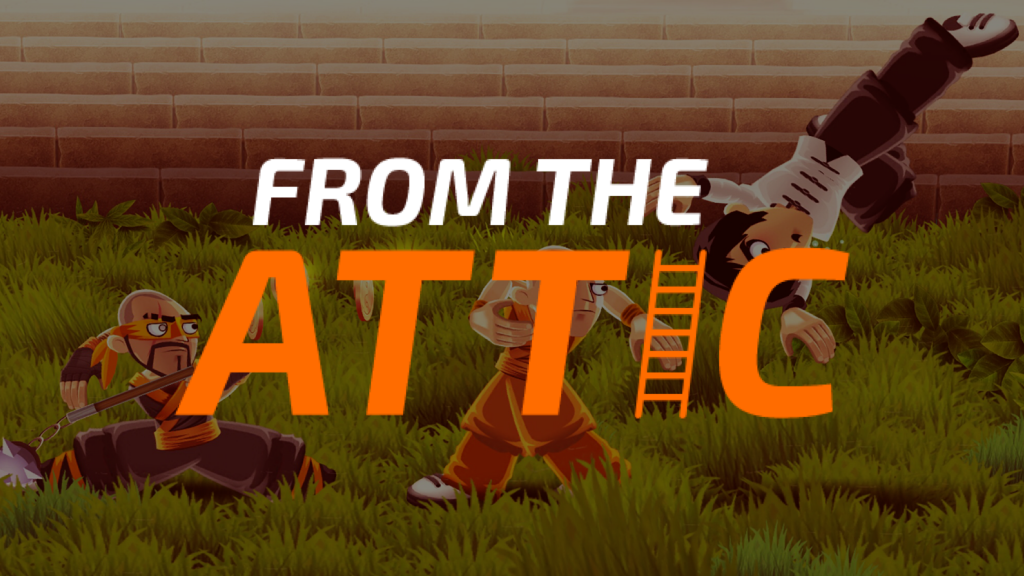 Well, I'm happy to announce that Dragon Finga has been updated to play on iOS 11 and current devices! So much has been added over the years with a new mission system, boosts, and costumes. The game is of course, F2P, but fair. This is one of those games that I thought was lost forever. I'm glad to see it resurrected.
NOEN (@hashtagNOEN)