(The SWITCH Roundup is an ongoing daily article showcasing recently released titles on the eShop. New games are updated as soon as possible, so check back often.)
IT'S A NEW RELEASE WEEK GLITCHES! And a new month! And it's Labor Day! And I'm hungry!
The eShop is still banging out new indie games every week. Last week was no different with Whipseey, Legend of the Skyfish, Risk of Rain 2, and a bunch more. This week is looking pretty damn good with Torchlight II, Remothered, and of course, Final Fantasy VIII Remastered. It's tough keeping up with all these games!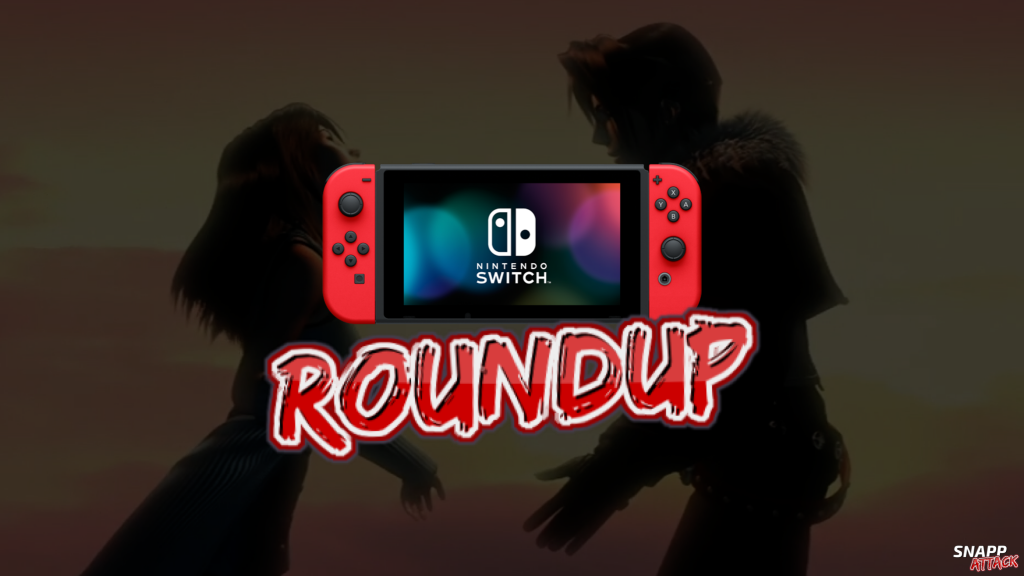 Monday is usually pretty dead, but we'll get this week started anyway! Here's this week's SWITCH Roundup!!
---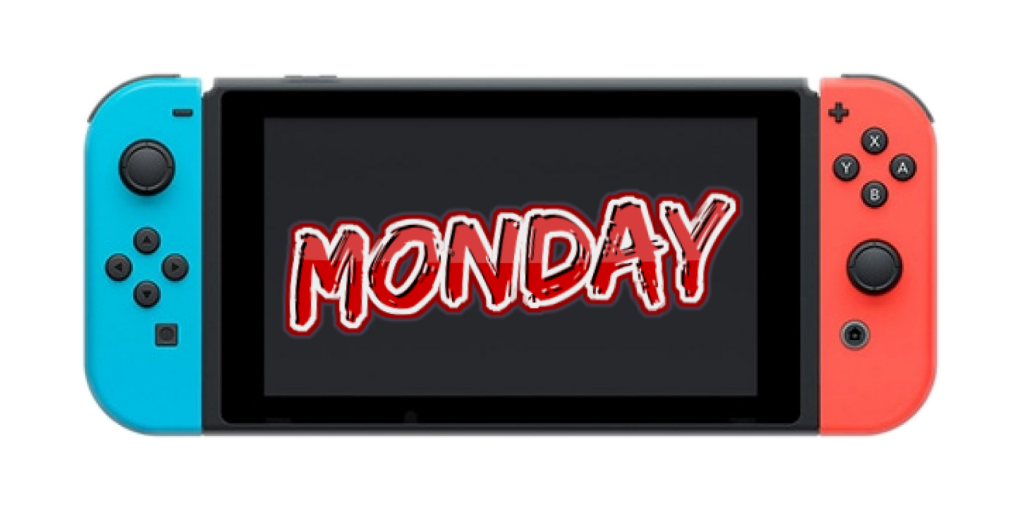 Wand Wars is a fast-paced, top-down, magical sports game. Players ride brooms over ancient arenas, cast arcane spells and turn opponents into adorable chickens.
---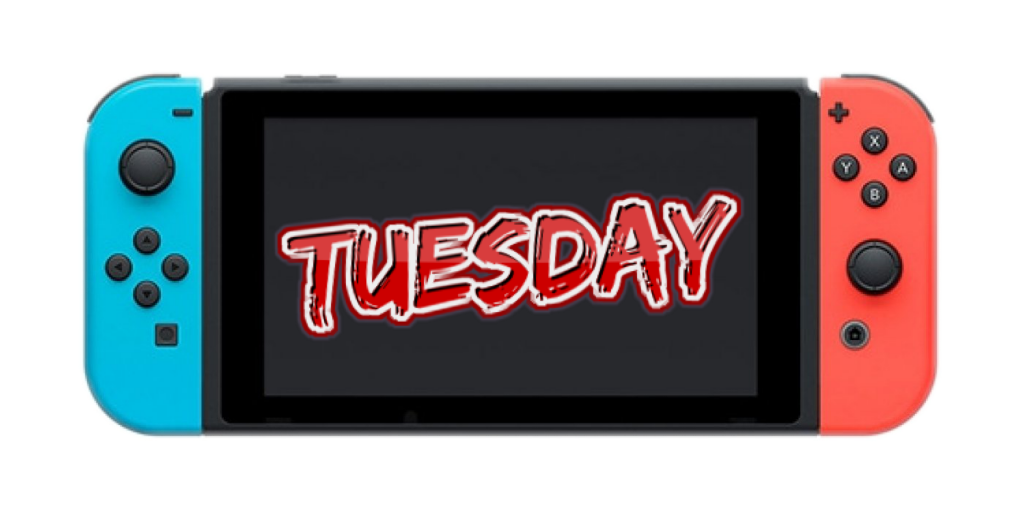 The return of the best-selling interactive mystery visual novel! Follow in the footsteps of Aya Fumino, a school penfriend allegedly involved in a tragic murder 15 years ago. Explore the prefecture of Shimane, uncover clues, and use the letters you wrote to each other to track down her childhood friends for questioning. But perhaps these friends, now adults living a peaceful life, will not be eager to let their painful memories resurface…
---
The original roast master is back, and he's on-the-go! Same sick burns, same smoldering attitude, now all scaled up in stunning HD. Spyro is bringing the heat like never before in the Spyro™ Reignited Trilogy game collection. Rekindle the fire with remastered versions of the original three games, Spyro™ the Dragon, Spyro™ 2: Ripto's Rage! and Spyro™: Year of the Dragon. Explore the expansive realms, re-encounter the fiery personalities and relive the adventure in fully remastered glory. Because when there's a realm that needs saving, there's only one dragon to call.
---
The Republic of Galbadia, under the influence of the sorceress Edea, mobilises its great armies against the other nations of the world.
Squall and other members of SeeD, an elite mercenary force, join hands with Rinoa, a resistance fighter, to fight against Galbadia's tyrannical rule and to prevent Edea from fulfilling her ultimate goal.
---
The award-winning action RPG is back, bigger and better than ever!
Torchlight II takes you back into the quirky, fast-paced world of bloodthirsty monsters, bountiful treasures, and sinister secrets – and, once again, the fate of the world is in your hands.
---
Join big-eared Fin on a journey across ten magic platform worlds to destroy six huge bosses, master magic, and save the world. You are the one with the strength to succeed!
---
Shoot! Dodge! Go fast! Break the sound barrier in this unbelievably fast game!
Barrier X will be an ultimate test to your reaction and the ability to make lightning-fast decisions!
---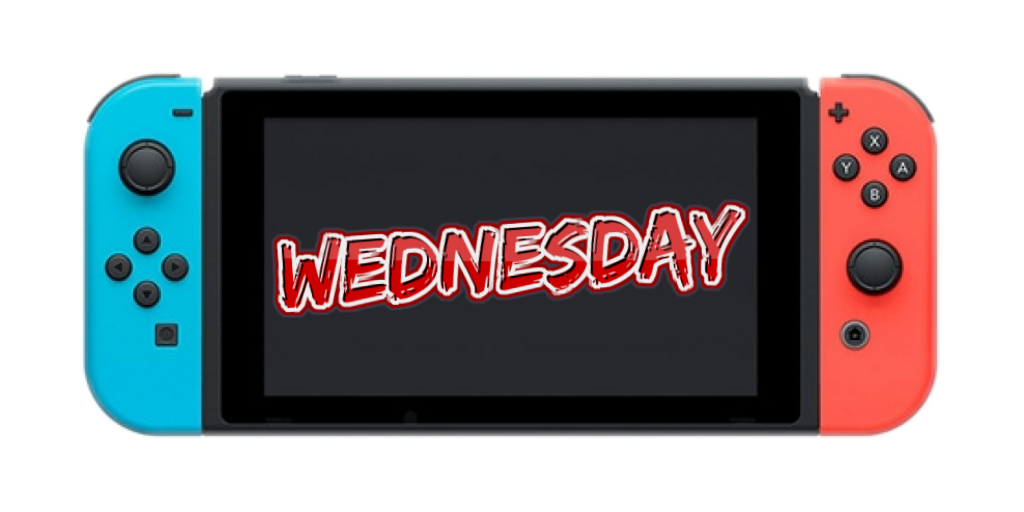 The Long Journey Home combines an open world full of galaxies, planets and anomalies with quests and mechanics of a rogue-like RPG. You have to make decisions – and choose to live with the consequences.
---
A mysterious serial murder occurs in Greenvale, a small town in North America surrounded by a beautiful nature.
---
The battle for Divinity has begun. Choose wisely and trust sparingly; darkness lurks within every heart. Master deep, tactical combat. Join up to 3 other players – but know that only one of you will have the chance to become a God, in multi-award winning RPG Divinity: Original Sin 2.
---
To defeat bosses this wicked, it'll take a whole team of Kirbys! In this free-to-start multiplayer* action game, you can choose from four unique Roles and join up to three other players to take down tough bosses. Puff up your power by crafting weapons and spending materials at the shop to receive even MORE weapons, not to mention armor and items. Pass a Joy-Con™ controller to a friend to play locally, and if you have a Nintendo Switch Online membership, you can even play online**!
---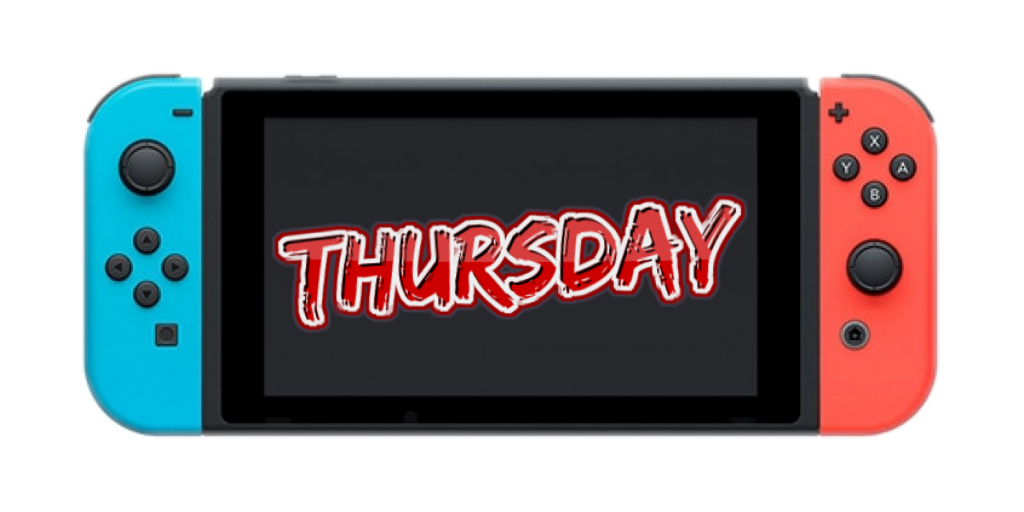 A clothing shop management sim. Go from quaint corner shop to world-class brand!
---
Award-winning adventure where you control the news and its impact on society, your friends and career. Different choices lead to unique combinations of endings.
---
Aoi Minase returns with shattered dreams to his wind-swept hometown of Kazegaura. There, atop a hill lined with wind turbines, he encounters a wheelchair-bound girl, Kotori Habane, and a beautiful, white glider soaring through the sky.
---
Molecats is a challenging indirect-control puzzle game that takes place in the quirky and beautiful world of… Molecats!
---
Space Cows is a cheesy twin-stick shooter featuring weaponized toilet plunger and intense zero gravity combat.
---
A century after the events of Asdivine Dios, peace has finally settled in. That is, until a visitor from another world suddenly shows up proclaiming the entire universe is about to be destroyed. Hearing this, Izayoi sets off in an attempt to reverse this seemingly pronounced fate with a trio of very idiosyncratic spirits as they criss-cross four worlds in search of an answer. But what is the answer they find…?
---
Hyperforma is a captivating story about a lone explorer who makes his journey into the relic cyberspace "Ancient Network", an artefact of a mysteriously vanished civilization of the past, hoping to reveal the secrets of its masters.
---
There's trouble once again on the mean streets of River City, but this time the boys are in over their heads! In this all-new entry in the legendary beat-'em-up series, hot-blooded heroes Kunio and Riki have been captured, leaving it to their hard-hitting girlfriends, Kyoko and Misako, to serve up some payback. As you punch and kick your way across town – either solo or with a friend in local co-op – you'll gain new skills, chow down on power-ups, wield an assortment of weapons, and unleash an arsenal of combos, throws, and special attacks that will leave the bad guys crying for mama – all in outrageous 16-bit style! The awesome action is punctuated by manga story panels, anime cutscenes, and an epic synth-pop soundtrack. It's an old-school rumble for a new generation!
---
Battle Supremacy – Ground Assault features huge content – never ending lines of modern combat vehicles, huge environments with realistic weather, online multiplayer and countless single player missions and drills.
---
In order to achieve our dreams of entering the 2nd dimension, we will be working together with the original creators of Spice and Wolf to create a VR animation.
---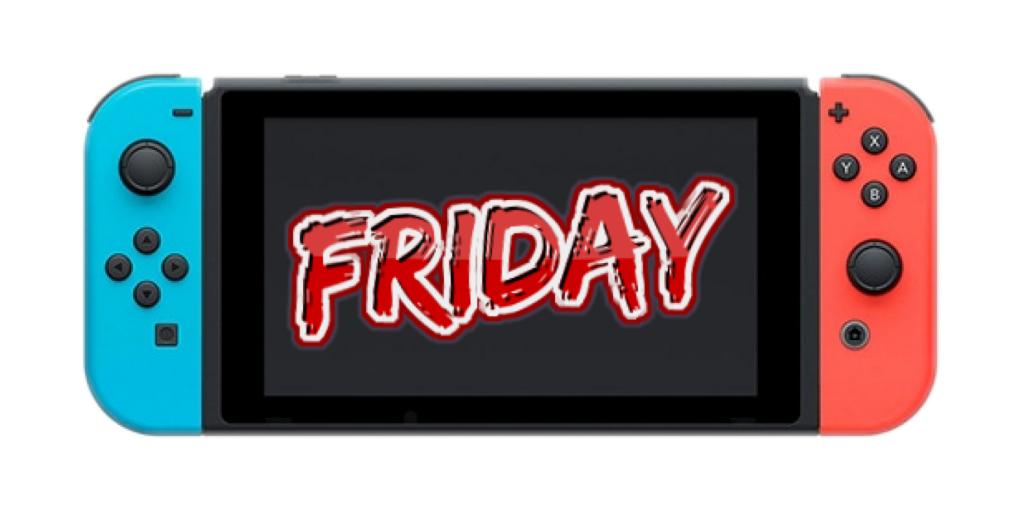 NBA 2K has evolved into much more than a basketball simulation. 2K continues to redefine what's possible in sports gaming with NBA 2K20, featuring best in class graphics & gameplay, ground breaking game modes, and unparalleled player control and customization. Plus, with its immersive open-world Neighborhood, NBA 2K20 is a platform for gamers and ballers to come together and create what's next in basketball culture.
---
Play as an exiled 'wum' looking for a new home in this bizarre but charming world, filled with strange creatures, puzzles, monsters and political chaos.
---
Remothered: Tormented Fathers is the pure and realistic survival horror video game. A game by Darril Arts, directed by Chris Darril, developed by Stormind Games.
---
Himno is a non-violent, no death platformer. Use wall-jumps, slides & dashes to reach new heights in randomly generated maps!
---
Creature in the Well is a top-down, pinball-inspired, hack-and-slash dungeon crawler. As the last remaining BOT-C unit, venture deep into a desert mountain to restore power to an ancient facility, haunted by a desperate Creature. Uncover and upgrade powerful gear in order to free the city of Mirage from a deadly sandstorm.
---
(Congrats to all the developers and their teams that released a new game this week!)
NOEN (@hashtagNOEN)