(The SWITCH Roundup is an ongoing daily article showcasing recently released titles on the eShop. New games are updated as soon as possible, so check back often.)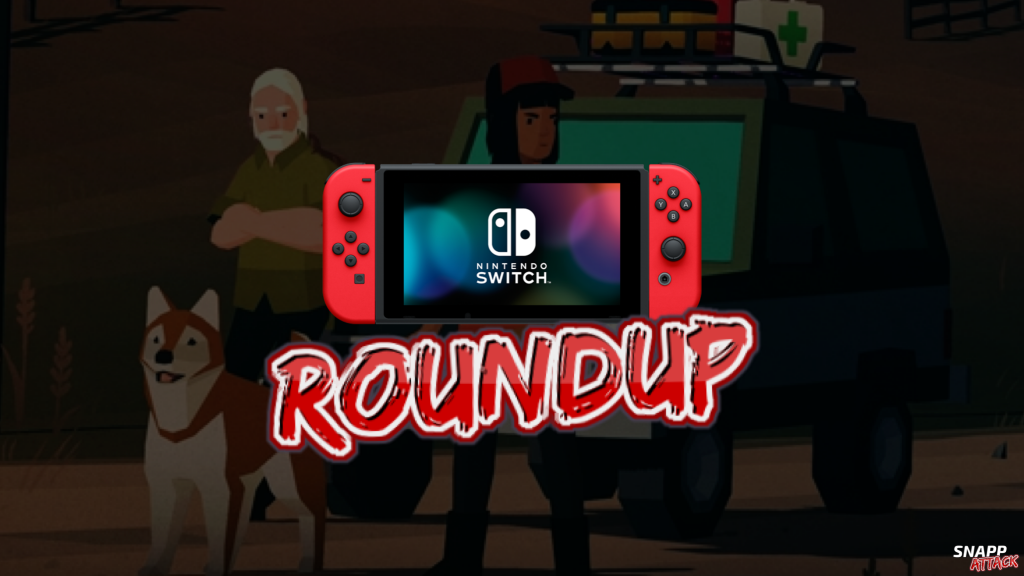 IT'S A NEW RELEASE WEEK ON THE eSHOP GLITCHES!!
The Nintendo Switch still has no sights of stopping when it comes to new games and ports. Last week we saw games like Blasphemous, Throne Quest Deluxe, Distraint, The Sinking City, and a bunch more release on the eShop. This week seems like it's going to be just as good with games like Overland, Castle Crashers, and Sayonara Wild Hearts!
So, let's get things started! Here's this week's SWITCH Roundup!!
---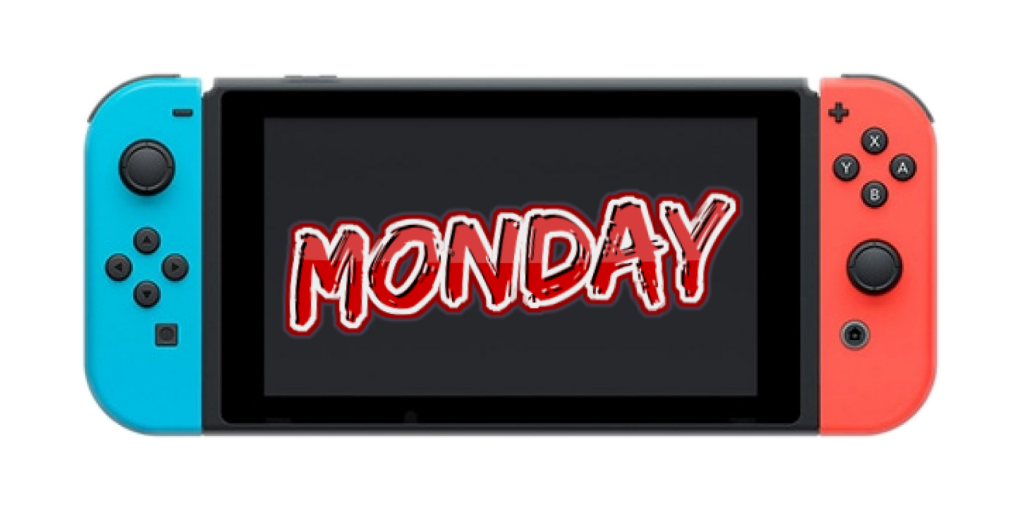 Akash: Path of the Five is a visual novel in the otome style.
Players will become Aurora, a member of a magical race of elementals. As the first elemental girl the village has seen in over 200 years, all eyes are on your fast-approaching coming of age ceremony. All is not as it seems, however, as tensions between Akash and a nearby human settlement threaten to erupt into an all-out war. Cultivate a romance with one of her five classmates, navigate the coming conflict, and plan the greatest coming of age ceremony your village has seen in over two centuries.
---
There are 180 fun levels to enjoy, perfectly suited for short bursts of gaming. Use skill and logic to save bunnies from cunning fox. Collect carrots and get new bunnies.
---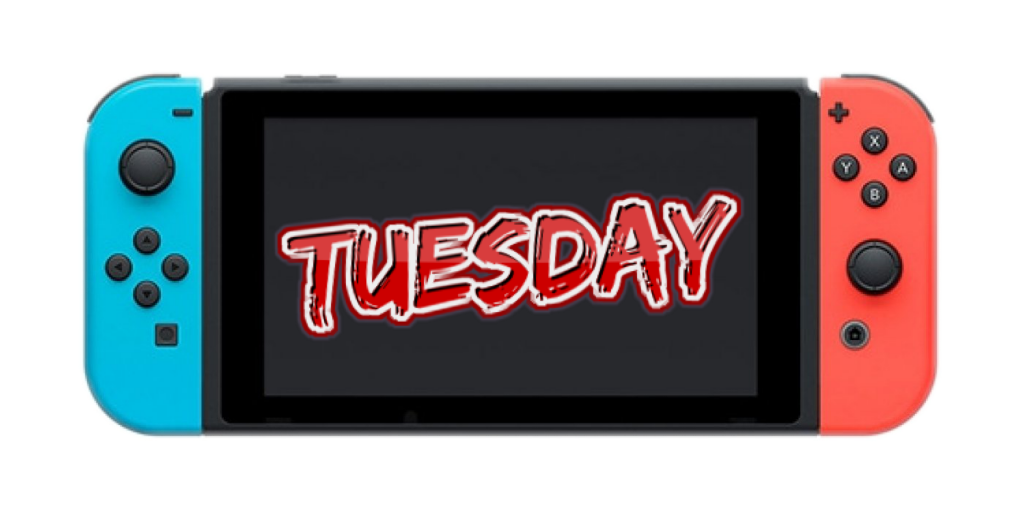 ---
Rebel Cops is a spin-off game from This Is the Police, which exclusively features the series' turned-based tactical operations. Lead a rag-tag squad of cops in rebellion against their town's new criminal power, and see how long you can hold out when you're constantly short on supplies, and a single shot can cost a cop his life.
---
Hack, slash, and smash your way to victory in this Remastered edition of the popular 2D arcade adventure from The Behemoth! At 60FPS, Castle Crashers Remastered delivers hi-res visuals like nothing you've ever seen before. Up to four friends can play locally or online and save your princess, defend your kingdom, and crash some castles!
---
Deathstate is a roguelike bullet hell action RPG set in a bizarre world of dimensional exploration. Play as a number of unique characters trying to discover the fate of Professor Elinberg who opened a portal to the void. Are you ready to venture deep into the abyss?
---
Jet Kave Adventure brings everything you love about 2.5D platformers. Enjoy the skill-based action, challenging boss fights, clever secrets and thrilling set-pieces in a game where the Stone Age and science fiction collide.
---
Following the epic storylines of Jurassic Park, The Lost World: Jurassic Park, Jurassic Park III, and Jurassic World, LEGO Jurassic World™ allows players to relive and experience all four Jurassic films. Reimagined in LEGO form and now available on the Nintendo Switch™ system, the thrilling adventure allows fans to play through key moments and explore Isla Nublar and Isla Sorna.
---
In a near-future Tokyo, Special Agent Kaname Date is on the case of a mysterious serial killer. Date must investigate crime scenes as well as dreams on the hunt for clues.
---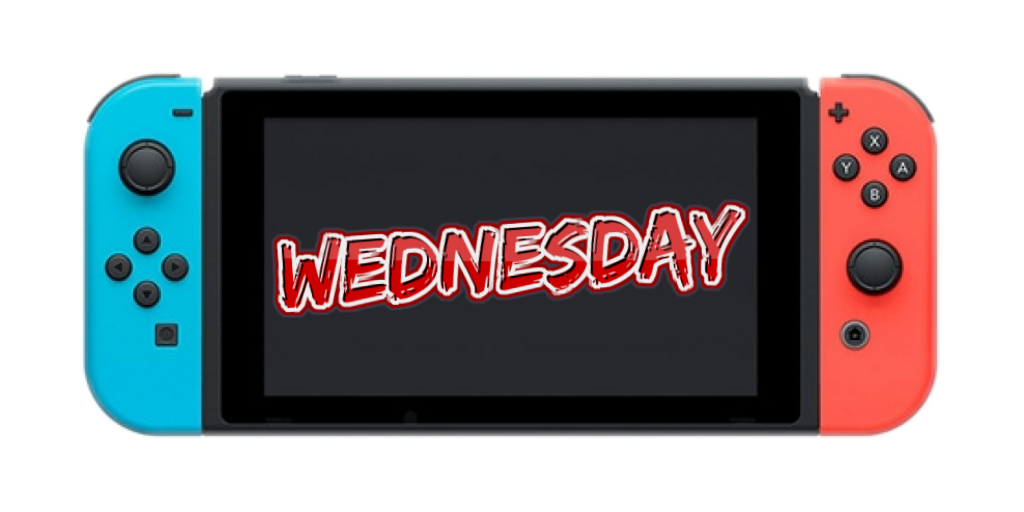 ~NO RELEASES~
---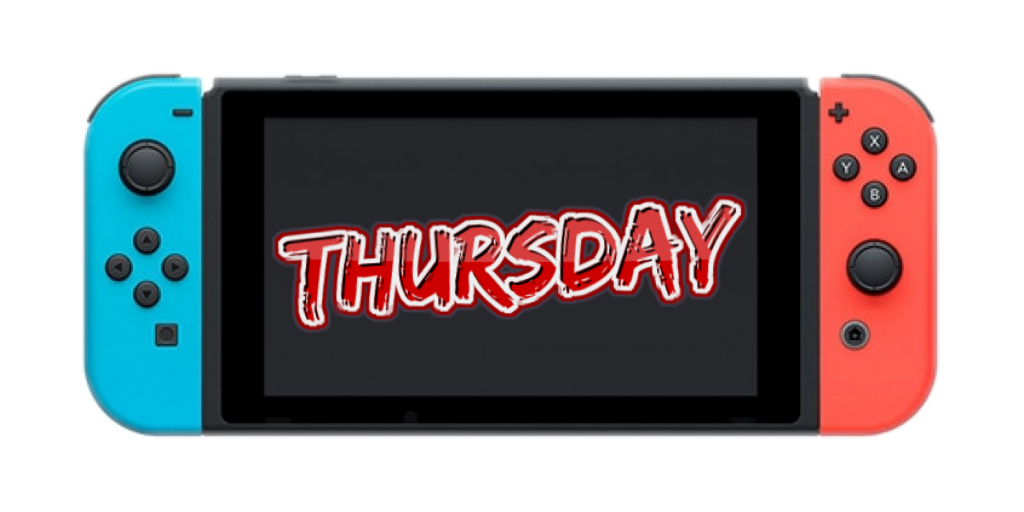 Set some time after the events of Devil May Cry, this sequel adds even more moves to Dante's arsenal and brings it to the next level of stylishness. Use the wall run to get the vantage point on your enemies, then assault them with a spinning barrage of bullets using Rain Storm. Reprise your role as Dante, or play as the new femme fatale, Lucia, who prefers deadly throwing daggers to bullets and utilizes her speed with ninja-like reflexes. Build up your Devil Trigger gauge, then transform into a powerful demon with enhanced power and speed. While in demon form, Dante and Lucia can also utilize Devil Hearts – amulets that give them special powers like the ability to fly, super speed or even slowing down time.
---
Ball attraction is an easy, simple but challenge game.
Just control the ball through a variety of obstacles, do not touch other colors!
The Original Match 3 RPG is back and better than ever before! Experience the game that started it all, now for the first time on Nintendo Switch™! The totally remastered Puzzle Quest: The Legend Returns features the original Puzzle Quest: Challenge of the Warlords, the expansion Revenge of the Plague Lord, and a whole bundle of new quests, spells, classes and items created exclusively for this version!
---
GRID Autosport is the first full-on racing simulator for Nintendo Switch™, engineered to deliver an irresistible mix of high-speed thrills and believable handling.
---
The world's favorite dungeon crawling Roguelike, Lost Castle is finally here with this impressive Nintendo Switch Edition!
Running at 60fps, including all content available elsewhere, play with up to four friends online or offline and experience an adventure enjoyed by 1.5 million players worldwide.
---
Sayonara Wild Hearts is a dreamy arcade game about riding motorcycles, skateboarding, dance battling, shooting lasers, wielding swords, and breaking hearts at 200 mph.
---
A fresh take on top-down shooters with an emphasis on tactics that forces you to make split second decisions. Play Solo or in Couch Co-op!
---
Take care of a group of travelers on a post-apocalyptic road-trip across the United States in this turn-based survival game. Fight scary creatures, rescue stranded survivors, and scavenge for supplies like fuel, first aid kits, and weapons. Decide where to go next, whether it's upgrading this wrecked car, or rescuing that dog. Just remember, there are consequences for every action. Get ready for close calls, dramatic escapes, hard choices, arguing about whether or not that dog gets rescued, and the end of the world.
---
This is the game you have always wanted in your subconscious. Explore the dungeon, collect crazy weapons, dodge bullets and shoot'em all up! Extremely easy and intuitive control; super smooth and enjoyable gameplay, mixed with rogue-like elements.
---
The sequel to Inferno+, Radiangames' critically-acclaimed twin-stick action-RPG, Inferno 2 boasts even more devious levels, more weapons, more upgrades and powers, more enemies, and more customization, along with more insane explosions and particle effects.
---
From beautiful cityscapes and ocean roads to exploding enemy spaceships, Neon Drive has it all. It's inspired by the arcade games of the 80's, but set against a futuristic backdrop of glowing cyber-grid, all in silky-smooth graphics. Neon Drive brings you 8 amazing levels, adding up to hours of enjoyment. Each level features multiple twists and perspective changes, keeping you on your toes (err, wheels) throughout the gameplay.
---
Paper Dolls Original brings a unique new horror experience to the Nintendo Switch!
A man wakes up from a nightmare. Again. Every time he closes his eyes he sees images of evil paper dolls attacking him. Sleepless, confused, terrified, and now he's haunted by imaginary sounds. At dawn, he will take his daughter to live with his ex-wife. He must.
---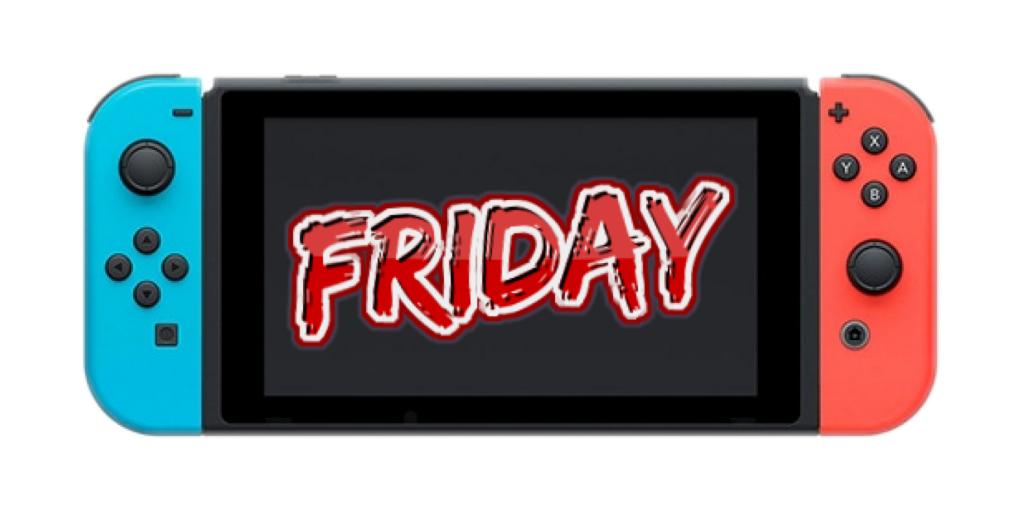 Help Spellworm to eat his way through over 100 word search puzzles. Each puzzle has its own theme. You can chomp through shapes, colors, countries, planets and much more in your quest to feed the hungry Spellworm.
---
A time-twisting, puzzle-platforming adventure through realms unknown and a world at stake.
---
2048 is back with new twists!
---
When you're a cube, even a simple island becomes a puzzling maze. It's time to shine and bring out the best in you. Collect keys, climb steep walls and manipulate your surroundings to finally reach the portal.
---
Link has washed ashore on a mysterious island with strange and colorful inhabitants. To escape the island, Link must collect magical instruments across the land and awaken the Wind Fish. Explore a reimagined Koholint Island that's been faithfully rebuilt in a brand-new art style that will entice fans and newcomers alike. Battle enemies as you conquer numerous dungeons and uncover the hidden secrets of the island. Encounter Super Mario enemies like Goombas, Piranha Plants, and more, and interact with unique locals who help Link on his adventure. As you clear dungeons throughout the main story, earn dungeon rooms (Chambers), then arrange them into custom layouts in the all-new Chamber Dungeon. Place your dungeon entrance, Nightmare room, and everything in between as you try to fulfill objectives and play through a new dungeon. Tap compatible amiibo figures to earn more Chambers and and additional Chambers throughout the game in updated mini-games, such as the river rapids, trendy game, and fishing.
---
Untitled Goose Game is a slapstick-stealth-sandbox, where you are a goose let loose on an unsuspecting village. Make your way around town, from peoples' back gardens to the high street shops to the village green, setting up pranks, stealing hats, honking a lot, and generally ruining everyone's day.
---
Journey back to the other world in Ni no Kuni: Wrath of the White Witch. LEVEL-5's classic tale comes to Nintendo Switch™ for the first time. Join Oliver as he embarks on an adventure through a world inhabited by new friends and ferocious foes alike in the hopes of bringing back his mother after a tragic incident. With a copy of the Wizard's Companion in his hand and his trusty friend Drippy by his side, he will travel across this rich fantasy world to tame familiars, take on enemies, and overcome the countless challenges that stand between him and his mother's salvation.
---
~Congrats to all the developers and their teams that released a new game this week!~
NOEN (@hashtagNOEN)