(The SWITCH Roundup is an ongoing daily article showcasing recently released noteworthy titles on the eShop. New games are updated as soon as possible, so check back often.)
IT'S A NEW RELEASE WEEK ON THE eSHOP GLITCHES!!
Another week passes as another great group of indies release on the Switch. Last week we saw games like 80 Days, Super Crate Box, Neo Cab, and a bunch more. This week is looking pretty good so far with Worst than Death, Call of Cthulhu, and Trine 4. The Nintendo Switch has definitely become the go-to console for indie games. Huh. Who would have thunk?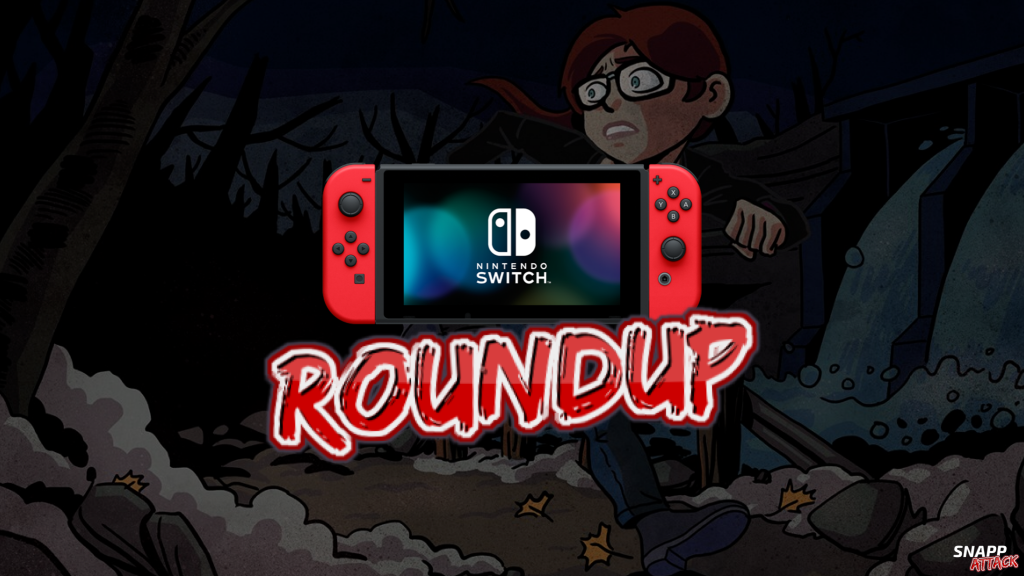 So, let's get this week started. Here's this week's Switch Roundup!!
---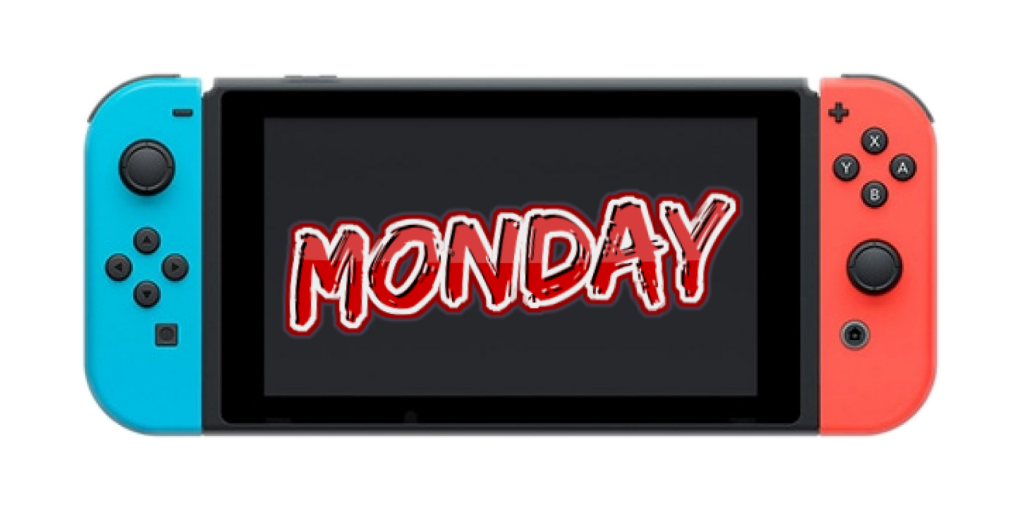 ---
Get ready for some fun sports action with Junior League Sports. Play alone or challenge friends to games of soccer, basketball or ice hockey. The better you play, the more skill points you build up to pull off spectacular moves and lead your team to victory. Choose from up to eight different teams to play with or put yourself in the action with the NuYu character editor. It's about your moves? not technical rules? so gather some friends and pass, shoot and score your way to the top of the leaderboards. Junior League Sports lets you play three of your favorite sports? basketball, ice hockey and soccer. Jump into the cartoon visuals and start competing. Build up SKILL points to pull off amazing high-flying jumps or super shots that will help you to victory. Invite friends to play and choose from eight different teams.
---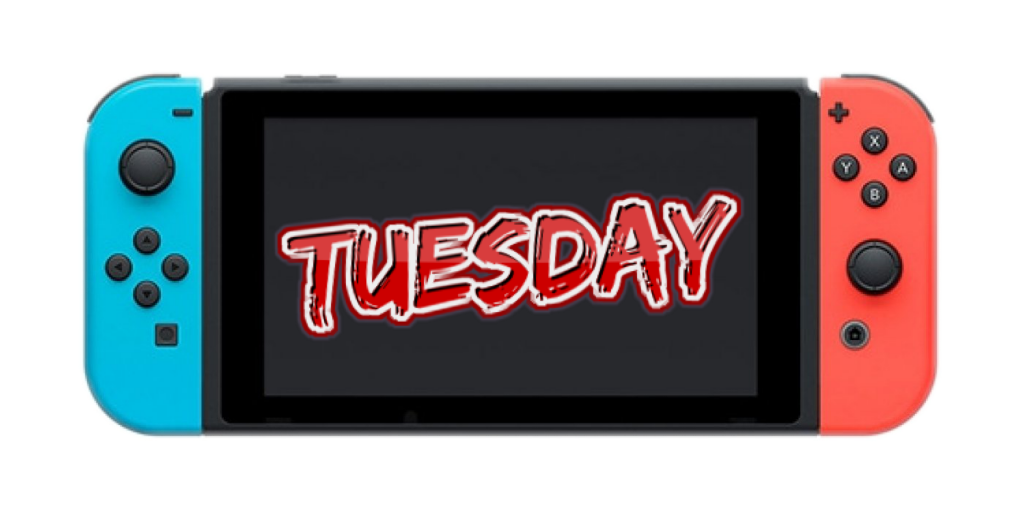 ---
The Trine series returns to the magic of 2.5D with Trine 4: The Nightmare Prince! The three heroes of the best-selling adventure series are back, sent on a quest to retrieve the troubled young Prince Selius. Amadeus the Wizard, Pontius the Knight, and Zoya the Thief are joined together once again on a thrilling quest through fantastical fairytale landscapes teeming with danger.
---
One hero, 100 different endings.
---
Yooka & Laylee are back in a brand-new platform hybrid adventure!
They must run, jump and roll their way through a series of challenging 2D levels, face a puzzling Overworld and rally the Royal Bee-tallion to take down Capital B and his Impossible Lair!
---
Asphalt 9: Legends features an extensive roster of real hypercars from renowned manufacturers such as Ferrari, Porsche, Lamborghini and W Motors. Pick your dream ride and race across spectacular locations around the world. Leave your friends in the dust and become a legend in your own group or break your limits to achieve worldwide glory.
---
In Knight of Honor you are Aldred, the most powerful swordsman of the divine flame, passing through innumerable obstacles and war bosses to rid the kingdom of a great evil.
---
Call of Cthulhu, the official videogame inspired by Chaosium's classic pen and paper RPG, brings you deep into a world of creeping madness and shrouded Old Gods within Lovecraft's iconic universe.
---
Welcome to Peter Pepper's grill, where the party never ends! Make massive burgers while avoiding edible enemies across over 100 stages stuffed with platforming puzzles and arcade action.
---
Nineteen-year-old Yuu can't stand his younger sister, Otoko, and the feeling is mutual. It's been almost a year since Yuu saw her last, having escaped his dreary home town to study in the bustling city, but with the advent of New Year's he finds himself obliged to return to his family to celebrate.
---
Experience the world of The Alliance Alive HD Remastered in a new light! New visuals, an updated interface, and more await you in this epic tale of trials and triumphs.
---
Run for your life, hide in the shadows, and use your wits to avoid shadowy creatures and uncover the terrible truths of your wretched home town. Solve devious puzzles to reveal the emotionally-charged story of Holly and her friends that will have you hooked until the very end!
---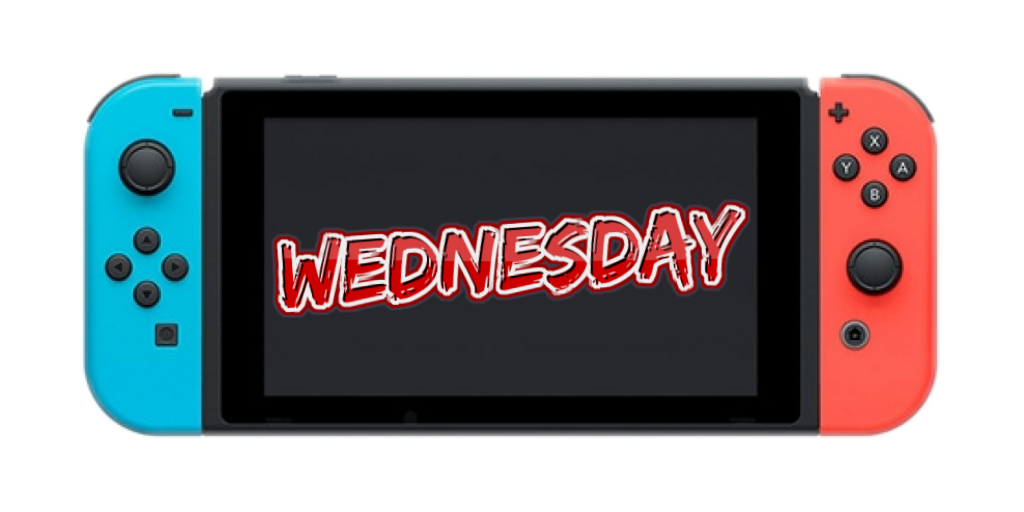 Join the battle in the new strategy card game of unlimited choices and fun.
---
Stellatum is a new exciting scroll shooter. Equip your battleship's guns, install faster engines, and increase the power of your reactor.
---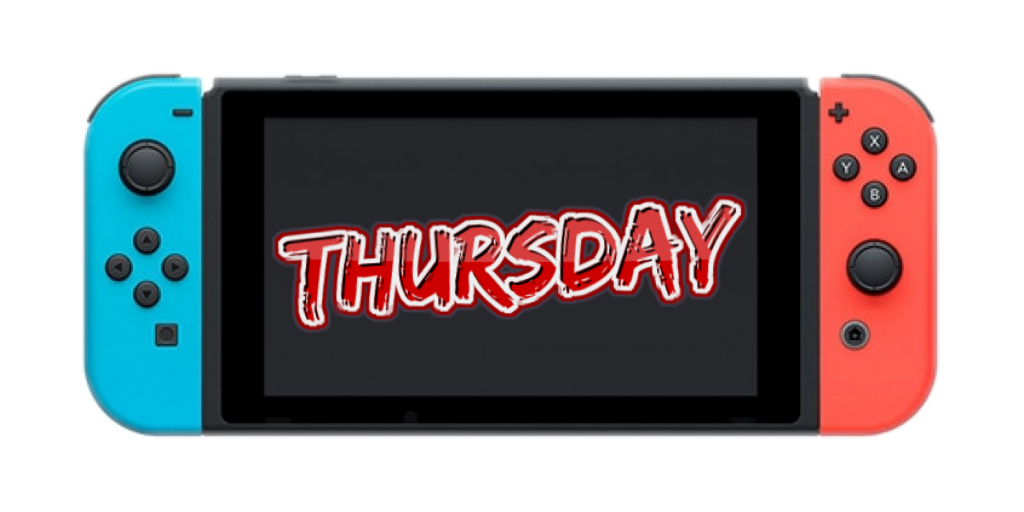 Duped explores themes of loneliness, isolation and identity, through a 2D action/puzzle platformer. Control a square on its journey to escape the cave it has found itself in. Create clones, control them, flip switches, build bodies out of your friends, get kicked around like a ragdoll. All of this awaits you, in Duped.
---
The original battle royal game is back and buffed!! No rules, and fights to the finish where anything goes! Over 180 characters and 250 different special moves!
---
Family Tree is a pinball platform game where you'll be aiming your shots and bouncing on baddies to traverse many hand-crafted levels.
---
Manage a ranch while training your racehorses to race for a Triple Crown.
---
Mable & The Wood is a Metroidvania where you can take the form of the bosses that you kill, changing how you're able to explore the interconnected world.
---
Play as Rusty, a clumsy adventurer who accidentally sets about the end of the world. Solve mind-bending puzzles, defeat huge bosses & platform your way through this action-adventure.
---
"MIST-ical' RPG with expeditions for finding the key to survival. Choose your next step wisely and keep in mind that your every move will change the future.
---
The world must forever make choices. The Arbiters' mission is to use the ancient magic known as "Judgment" to follow their own justice and guide the world to a better place. A newly-appointed Arbiter, is assigned to a desolate country where he will have to make various Judgments. However, not everyone will agree with his idea of justice.
---
Face the nightmares you thought were merely urban legends. Use your wits and trusty flashlight to search for clues to your sister's disappearance. Team up with shady characters to uncover a dark mystery, making deadly decisions just to survive. The choices you make determine your fate and affect the lives of everyone around you.
---
Following a sudden explosion at the Stonehenge Museum fundraiser, you find yourself trapped in a hidden underground complex. Your only means of escape is by sending photographs of your surroundings to another survivor confined elsewhere. But before long, a disturbing truth begins to dawn…
---
A stained glass-styled adventure inspired by Sleeping Beauty.
---
Eliza is a story about an AI therapist, the people who develop it, and the people who use it.
---
Big Drunk Satanic Massacre is basically a shooter with strong RPG elements – not that rocket propelled gun, though. The game itself takes place in Hell where the main hero, Lou, is to find milk and rescue the hottest Mistress from the clutches of a fat clown. The game consists of four levels / chapters representing different areas of Hell, such as the hellish Big Wac fast food café, Skeleton Slums and the Red Light District. The idea behind those levels is to kill specific bosses. Each boss represents a unique multistage fight and it is pretty challenging.
---
After mysteriously vanishing from galactic charts, the fortress of Valfaris has suddenly reappeared in the orbit of a dying sun. Once a self-contained paradise, the grandiose citadel now plays host to an ever-growing darkness.
---
Midnight Evil is a story-driven first-person horror game where you play William Crinkle, a child who is being attacked by goblin-like creatures known as Urklings – beasts with a taste for the flesh of children. Spotting the monsters in time will banish them for a while, but they can only be defeated by reading the text within the book that binds them.
---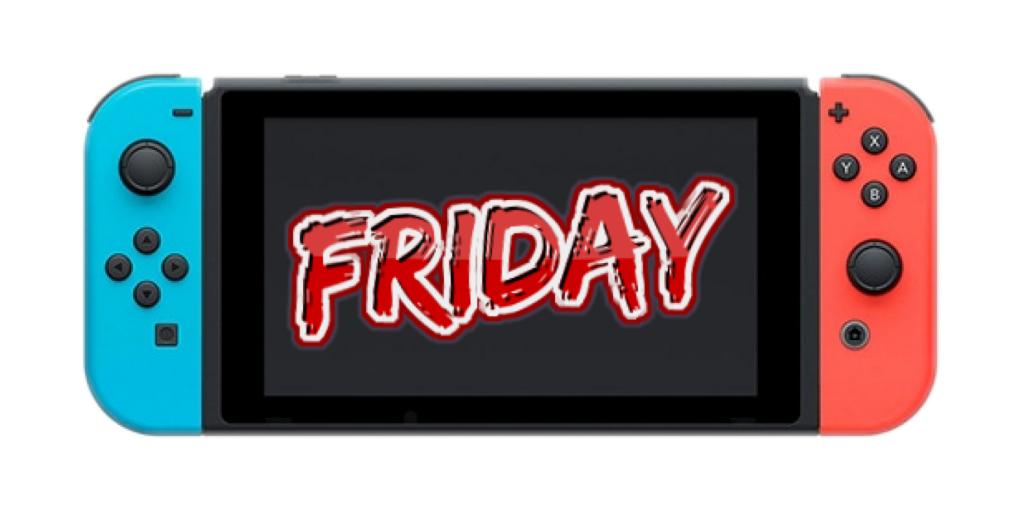 Fight for your hive in this strategic team platformer with three ways to win! Hop on the snail, hoard berries, or wipe out the enemy's queen to claim victory.
---
Shipped is an adorable party game where up to 8 players compete in sea skirmishes. Choose your favorite girl and navigate the sea. Your ship can't break, so first learn how to maneuver. With simple controls, it's easy to start but hard to master.
---
Explore three million square miles of uncharted terrain from Roman Damascus to Three Kingdoms China in an exploration RPG that transports you onto the Ancient Silk Road of 200AD as an intrepid traveller or a ruthless conqueror.
---
Japan's adored Doraemon franchise comes to Nintendo Switch™ in Story of Seasons (formerly known as Harvest Moon), a beloved farming simulation series lasting over 20 years.
---
Harness the AeternoBlade, and defy the abyss in this sequel to the fast-paced action/puzzle platformer. In AeternoBlade II, use the power of time itself to outwit your enemies and explore mysterious new dimensions. Jump between frenetic combat encounters and intriguing puzzle segments that require ingenious use of time.
---
Push boxes across a variety of different puzzling levels by yourself or with a friend in coop mode! Control two different characters at once even in single player!
---
Congrats to all the developers and their teams that released a new game this week!
NOEN (@hashtagNOEN)