(The SWITCH Roundup is an ongoing daily article showcasing recently released noteworthy titles on the eShop. New games are updated as soon as possible, so check back often.)
IT'S A NEW RELEASE WEEK ON THE eSHOP GLITCHES!!
We had another great week for new indie ga…..I mean "nindies" on the Switch. Games like Sea Salt, A Hat in Time, Kine, and a whole bunch more. Of course, The Witcher 3 and Overwatch took a lot of the attention away though. This week is already looking pretty good with games like Skullgirls: 2nd Encore, Tangle Tower, and Cat Quest II.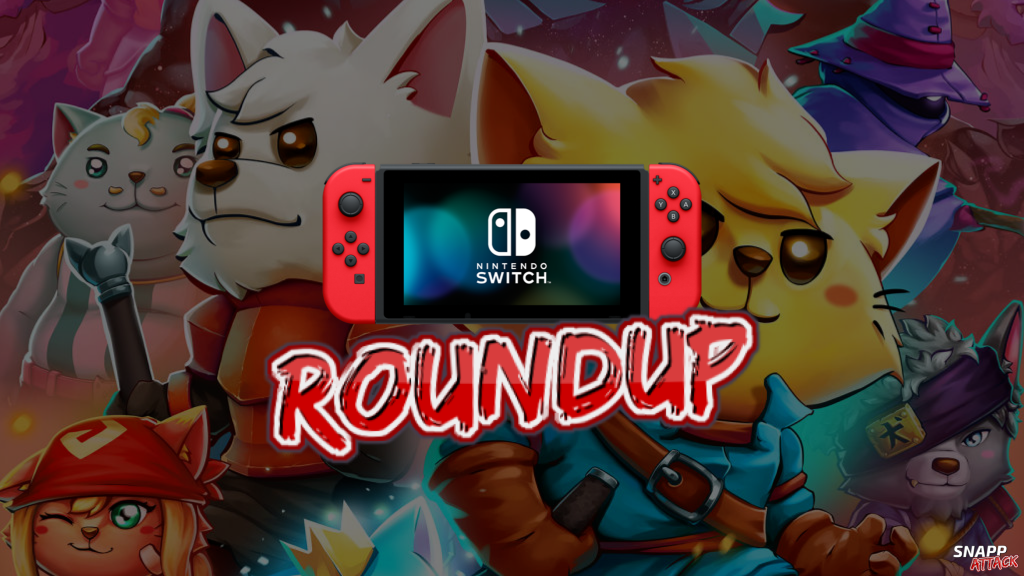 So, let's get this party started! Here's this week's SWITCH Roundup!
---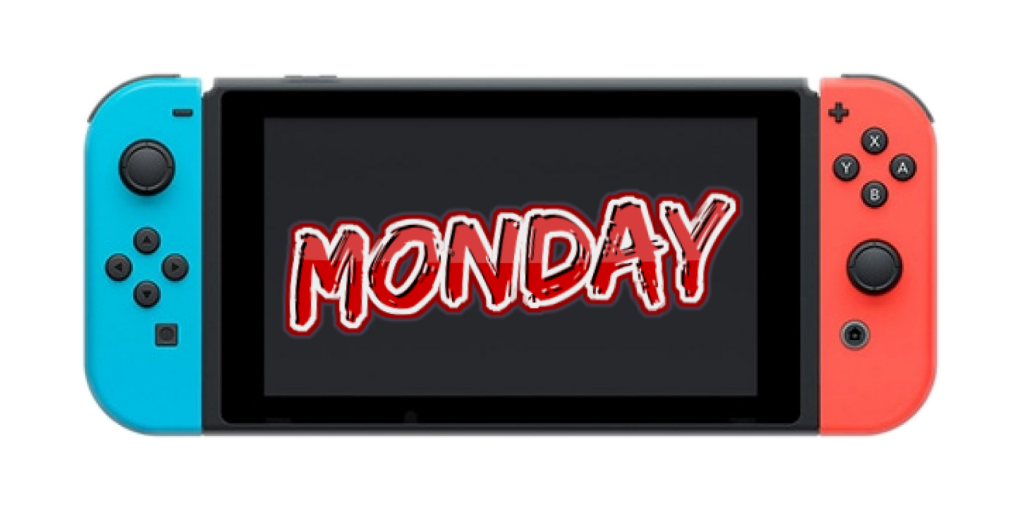 Monaco: What's Yours Is Mine is a single player or co-op heist game. Assemble a crack team of thieves and pull off the perfect heist.
---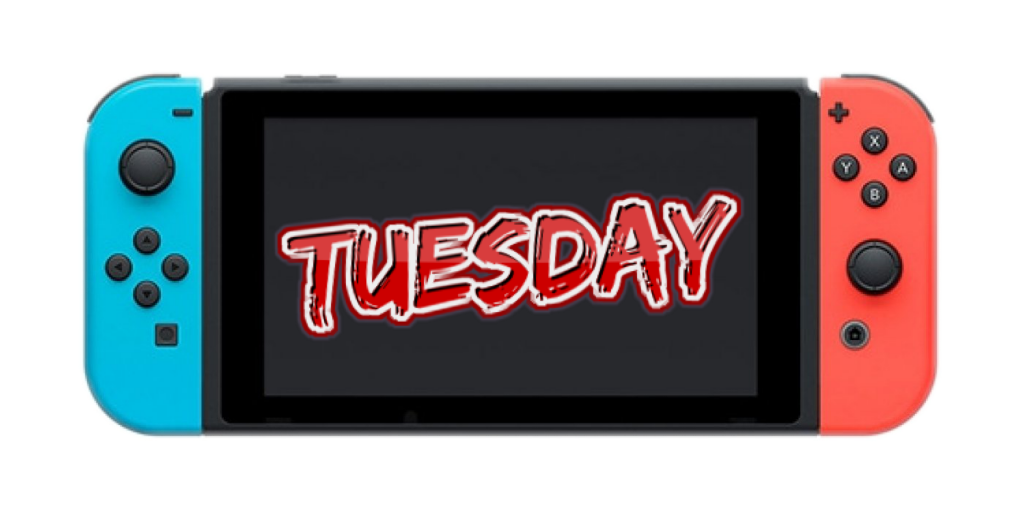 Set in a creepy amusement park hiding a dark and sinister secret, The Park is a one to two hour long first-person psychological horror experience focusing on intense storytelling and exploration instead of combat and action.
---
Immerse yourself in a thrilling psychological horror story taking place in the secluded Japanese village of Yasumizu. A heavy mist surrounds the place, preventing everyone from ever leaving. Ancient gods have come back to hunt the villagers down one by one. The feast has begun, can you escape the village alive?
---
Skullgirls 2nd Encore is finally available to play on the go on Nintendo Switch! It is a beautiful, fast-paced, and critically acclaimed 2D fighting game that puts players in control of fierce warriors in an extraordinary Dark Deco world. Each of the 14 wildly original characters features unique gameplay mechanics and plenty of personality.
---
The Nightmare continues in Mary Skelter 2! In this first-person dungeon crawler, play as fairy tale-inspired characters called Blood Maidens, each with deeply customizable character-specific classes. Balance between power and madness in turn-based battles with a blood-fueled transformation system, and escape a living prison while indestructible Nightmares give chase in real time.
---
Lace up your bowling shoes and experience the most realistic bowling simulation ever created with PBA Pro Bowling!
---
Fasten your seat belts and take a ride inside the world of American street racing in STREET OUTLAWS: The List! From a custom street rod to a race-ready farm truck, the vehicles – and their drivers have one thing in common: the need for speed. If you're not on "The List," you don't matter. The "List" contains the 10 fastest street-racing cars in Oklahoma City and they are the best of the best. Not only will these guys do anything -ANYTHING- to get ranked on this list, they'll do whatever it takes to stay ranked.
---
Join Sherry and her friends in this heartfelt adventure through time as they unveil the mystery behind why time has stopped in their beloved town of Clocknee.
---
Unravel a thrilling mystery by exploring a strange and twisted mansion, discovering curious clues, interrogating peculiar suspects and solving unique puzzles.
---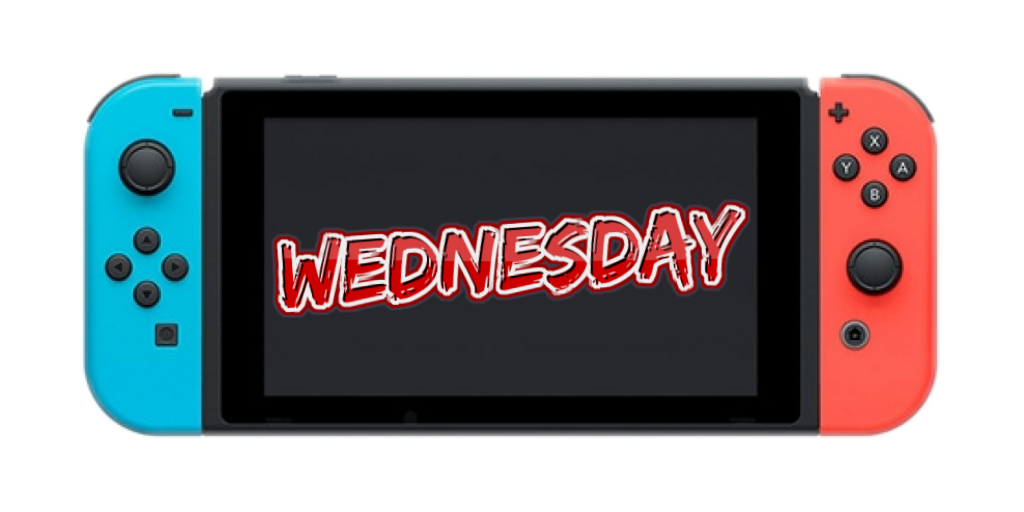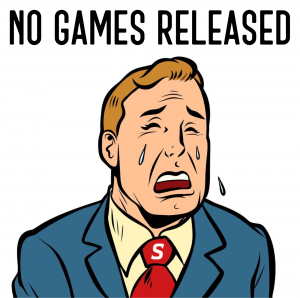 ---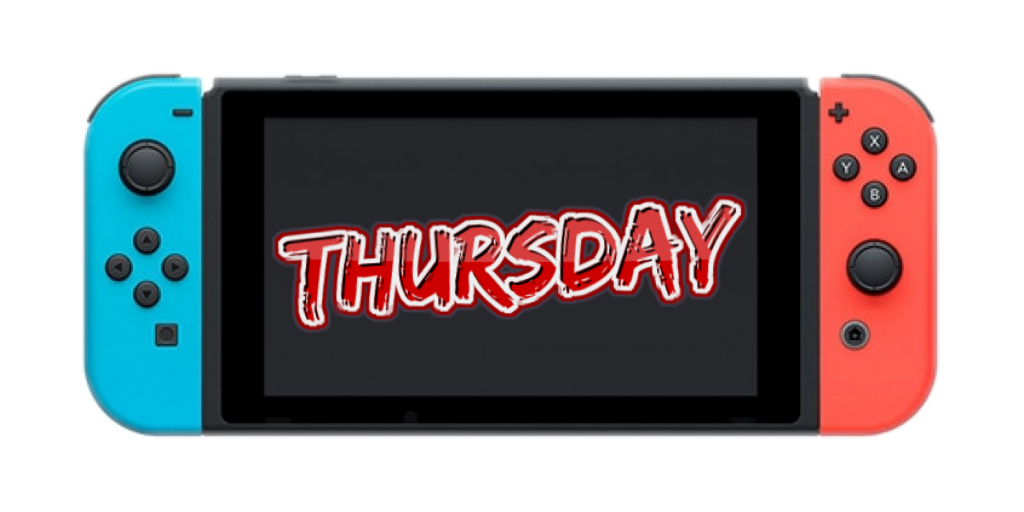 Ghost Blade HD is an intense Bullet-Hell top down shoot 'em up, composed by frenetic and addictive score-based gameplay. With its inspiration going back to the shooting games of the 1990s era, Ghost Blade HD ties old memories to current tones and techniques. Designed with a modern graphic style and special effects, Ghost Blade HD also features an awesome 2-player mode! Ghost Blade HD is easy to learn, hard to master.
---
CAT QUEST II is a 2D open-world action-RPG set in a fantasy realm of cats and dogs. Under threat from a continuing war between the cats of Felingard and the advancing dogs of the Lupus Empire, CAT QUEST II tells the tail of two kings, brought together against their will, on a journey of paw-some discovery to reclaim their thrones.
---
Dark Veer – a game inspired by the classic jumpscares but with a twist! Play as a young child who must spend the night alone as its father works the late shift.
---
Lethis – Path of Progress is an old school 2D city builder set in a Victorian Steampunk universe called Lethis. You will have to build and manage cities, provide resources for your inhabitants while making sure there are enough workers to sustain your production lines. Trade with others cities, honor the requests of the Emperor and make your citizens happy.
---
The mind-melting sequel to our first game. The side-scrolling, platforming, beat-em-up adventure takes players back to the town of Possum Hollow on Halloween night when Harry & his haunts wreak havoc again. This time Donny has his tag team partner Tami to help kick the crap out of those mindless wastoids that stand in their way of saving the town.
---
After a spectral hand pulls you out of your seat and into the silver screen, you become the underdog in an underworld championship. Lace up your gloves and get ready to duck, bob, and weave as you go toe to toe with a marathon of monsters. Better train like hell…
---
Dark Devotion features a richly detailed, immersive narrative that unfolds a sombre tale of your Templar religion's irresistible calling. Every encounter challenges your fortitude, piety, and conviction as you move deeper into your cursed pilgrimage. Spanning four unique worlds, each with their own incredibly detailed environments, you'll wield dozens of weapons in your quest to discover the Temple's secret: all the while assailed by dark enemies and devious bosses whose core mission is to destroy your soul and damn you forever.
---
Join the ranks of Anthill, a gorgeous strategy game from Image & Form – the studio behind the SteamWorld series! By drawing pheromone trails, you direct your ground forces to different destinations, working with streams of units rather than individual ants. Much like a tower defense game, your mission is to protect the hill as wave upon wave of enemy bugs are thrown at you.
---
Galaxy is in danger with hostile ships swarming from the opening vortex. Blast the swarming hordes with huge variety of upgradeable ships. This frenetic arcade space shooter featuring worldwide leader-boards and intense local multiplayer mode will keep you playing until all ships are unlocked and galaxies saved.
---
Designed to find its sweet spot among families and infants, you will have great moments with Fear of Traffic. With its colorful world and a magical soundtrack, you will play in this game where your mission will be that of finding the way out, avoiding blocked roads, animals, odd objects on the way and dramatic accidents with other drivers. You can try to ramp up your score finding hidden collectibles in every level. Because it is at this time that you should have really fear of traffic.
---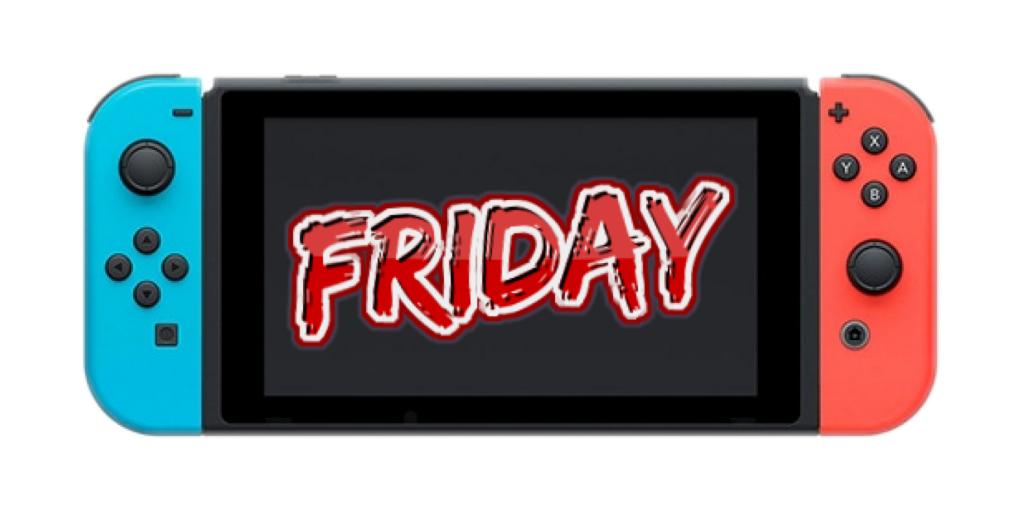 Taste a unique recipe presented by the original publisher of Astro Bears Party and the creators of Timberman VS. Party with your friends as delicious treats.
---
Soul Searching is a narrative survival game where you control a lone traveler who sails from homeland to an endless sea. On the way, you'll visit different islands, discover stories of their people, and learn about souls and dragons.
---
Journey through the zombie apocalypse in a race to save your family. Arm yourself with an arsenal of powerful weapons and do whatever it takes to survive. Maim, mow down, and massacre the Dead – anything to keep moving! In a world where no one is safe, how far will you go to make it out alive?
---
You've been sent to an abandoned planet as one of the participants of the most popular Gladiator show. Your goal is to survive as long as possible, fighting back deadly creatures in the focus of billions of viewers. Kill your enemies to earn money and buy new weapons and upgrades. Defend your base with turrets and traps. You are funded by your audience, make sure to keep them entertained! Take the challenge and come out victorious from this blood bath with ferocious beasts! Become a champion of this painful and cruel show. Morituri te salutant! Features: – Unique weapons and player upgrades – Turrets and traps to keep your base safe – Treacherous and deadly bosses – Fights and slaughter for money and glory!
---
There are no roads, no paths – only tracks of those who ventured before you. Cars breakdown, fuel is limited and your supplies, scarce. Getting lost is normal and you need to tread your way carefully – yet swiftly. Night limits your vision and sense of direction. Cars get stuck in the mud if you rush without thinking, making you have to use your car's winch to get out. Crossing rivers and ponds is a gamble you may not win. Rain, snow, fog and blizzard – further increases the difficulty. Should you drive in a straight line through uncertain terrain and risk your car, Or go around and burn more fuel and supplies? It's -ALL- up to you, your skills and guts.
---
Join the DeTeam! A top-secret security force that protects the scientific space stations from virus contaminations! Take on randomly generated levels to save everyone before they all get infected. Avoid traps and monsters to survive the sweep! Are you ready to protect the space stations from biological threats? Then grab your gun, jump into your ship, and prepare for lift-off!
---
Congrats to all the developers and their teams that released a new game this week!
NOEN (@hashtagNOEN)