(The SWITCH Roundup is an ongoing daily article showcasing recently released noteworthy titles on the eShop. New games are updated as soon as possible, so check back often.)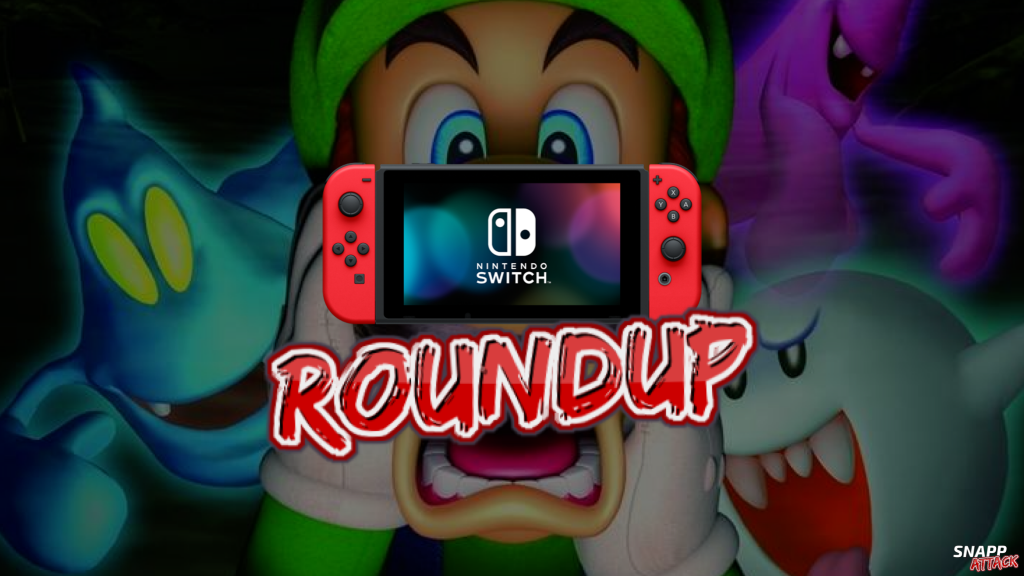 IT'S A NEW RELEASE WEEK ON THE eSHOP GLITCHES!!
Of course, the Nintendo Switch had another great week on the eShop last week. With games like Cat Quest 2, Skullgirls 2nd Encore, and Dark Devotion constantly releasing, gamers are never going to get caught up! This week is looking to be no different with a couple Resident Evil games, Luigi's Mansion 3, and a ton of indies!
So, let's get this week started!
---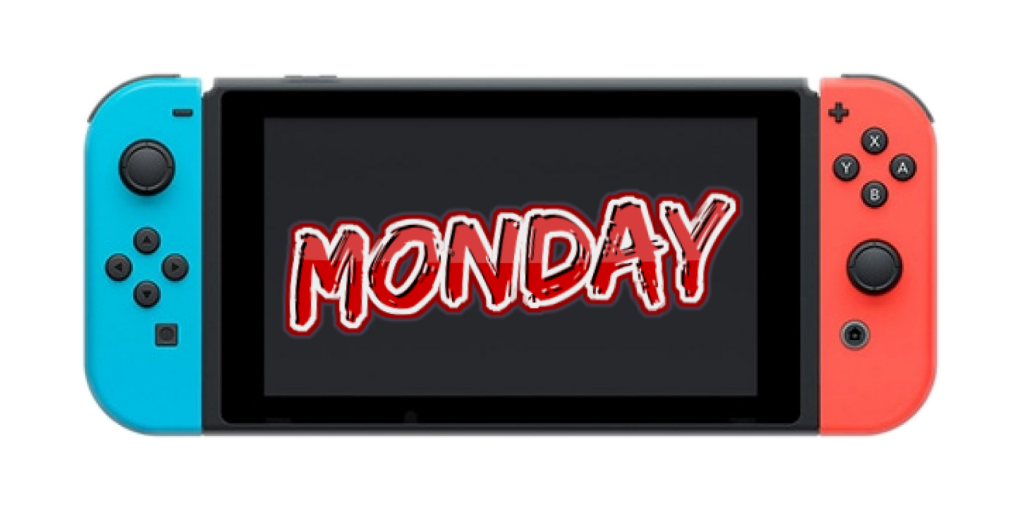 Xeno Crisis is an arena shooter in which one or two players take control of battle-hardened marines embarking on a deadly mission to confront an alien menace and get home alive! Run and gun your way through thousands of adversaries as you explore the devastated research outpost, searching for survivors, and ultimately facing the origin of the outpost's demise.
---
Door Kickers: Action Squad is a crazy old school side scroller action game that puts you in the role of a SWAT trooper and sends you to deal with the bad guys in Nowhere City USA.
---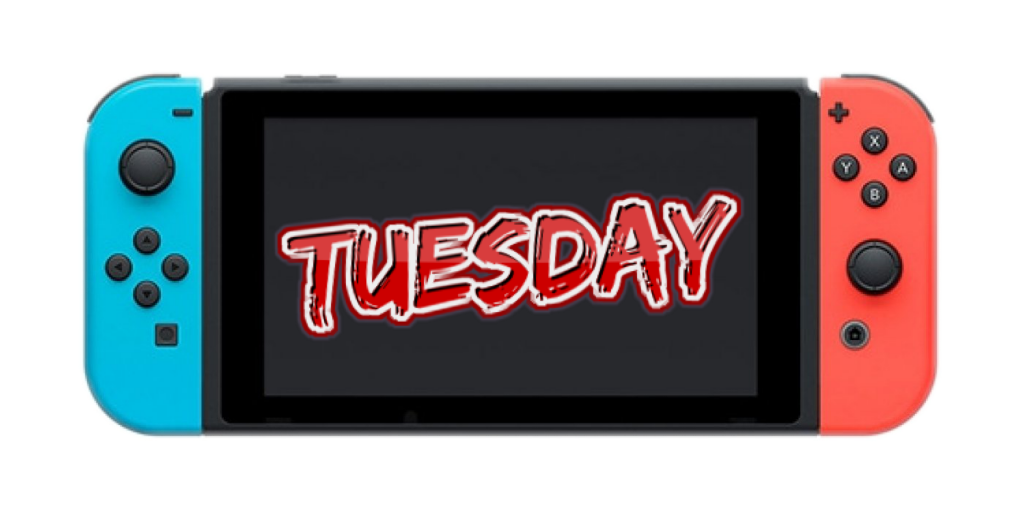 Two of the most beloved Disney games of all time make their long-awaited return to modern consoles in Disney Classic Games: Aladdin and The Lion King! This unforgettable package of Disney classics is filled with tons of new features, enhancements, game modes, and display options, plus multiple versions of the games! Join Aladdin and his sidekick, Abu, as they race through the marketplace toward their date with destiny. Relive Aladdin's classic adventure as you travel through Agrabah, the Cave of Wonders and more to defeat Jafar and rescue Jasmine. Jump, fight, dodge and carpet-ride your way through this adventure, collecting gems along the way. The Lion King brings to life the majesty and mystery of Africa through the tale of Simba, a lion cub faced with the challenging transition to maturity. Now, you too can be part of the adventure! Driven into the wilderness by his evil uncle Scar, Simba finds salvation and Hakuna Matata with Pumbaa the warthog and Timon the meerkat. Tackle heinous hyenas in the elephant's graveyard, avoid the trampling hooves of stampeding wildebeest as you battle through 10 levels to ensure Simba claims his rightful place as The Lion King.
---
Head back into the fantastical world of Super Monkey Ball and take back your bananas from the space alien pirate king, Captain Crabuchin. Race through over 100 colorful stages and challenge your friends and family to 10 fan-favorite Party Games! Feeling like the fastest, most maneuverable monkey around? Try out Time Attack mode or the grueling Decathlon endurance run! Will you make it onto the scoreboard?
---
It's 1897. Deep in international waters, the Helios stands still. Dark clouds loom overhead as unforgiving waves crash against the hull. Colossal effigies of gold, decorated with magnificent finery, stretch as far as the eye can see.
---
A vibrant anime/action RPG with action-orientated combat in a unique Taipei setting.
---
Earthfall™ is a 4-player co-op shooter where you team up with friends or play alone to save the world from invading aliens. Search for over 20 different kinds of weapons, or use 3D printers to print your own! Automatic turrets, deployable barricades, or mounted guns let you set up defenses to channel the enemy into kill zones. Battle your way through 16 epic levels that tell the continuing story of humanity's struggle to survive. Every playthrough is a unique experience, with dynamic spawns and reactive enemies for maximum replay value.
---
Blending action and survival horror, Resident Evil 6 is a dramatic horror experience that cannot be forgotten. The game spans across various areas of the globe starring multiple playable characters, including fan favorites and new faces. Jump into the fray either solo or up to 4-player co-op in 4 dramatic chapters of the campaign or head into one of multiple extra modes such as Survivor that pits up to 6-players against one another in a heated battle. This edition includes all DLC, along with two costumes per main character, originally unlockable exclusively through Residentevil.net, that are now unlockable through the game itself.
---
One of the most popular Resident Evil titles can now be played on the go, featuring Chris Redfield and his partner Sheva Alomar, as they venture to the heart of Africa to investigate an outbreak. Featuring single-player and co-op modes, this fully-loaded release includes all previously released DLC (Lost in Nightmares and Desperate Escape story expansions, Versus mode, extra figures and 4 costumes), No Mercy mode, as well as the new mode "The Mercenaries United" which combines the two fan-favorite modes, The Mercenaries and The Mercenaries Reunion for an even more intense experience.
---
London, 1918. You are newly-turned Vampyr Dr. Jonathan Reid. As a doctor, you must find a cure to save the city's flu-ravaged citizens. As a Vampyr, you are cursed to feed on those you vowed to heal.
---
Go solo or take along a few friends in this fast-paced farming frenzy! Harvest, fish, milk, and more as you fulfill orders to complete each level, but watch out for molten lava, raging boars, and other obstacles! Can you and your friends try to clear all the levels to restore the broken lighthouse?
---
The roly poly with attitude has to rescue his friends from the evil Kaiser Kiwi in this retro platformer inspired by the classics!
---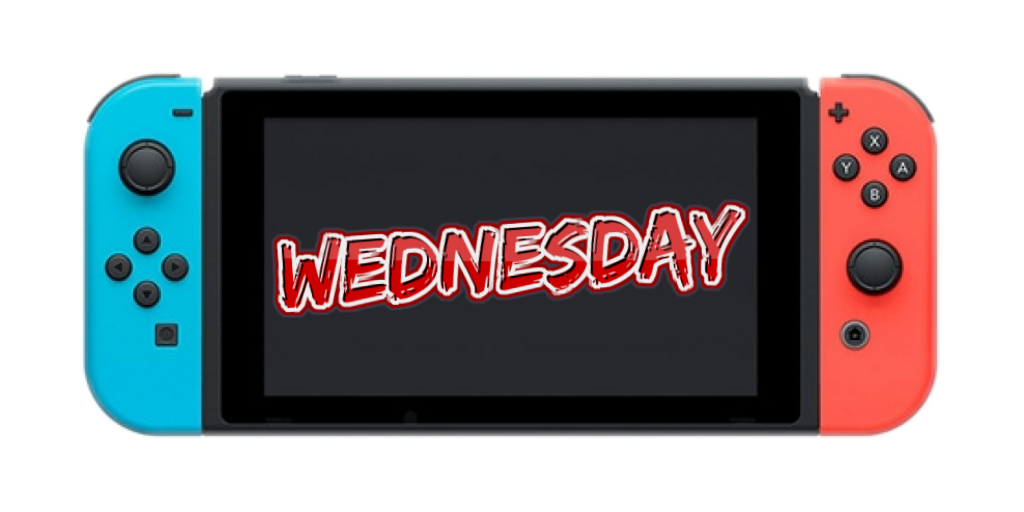 It is probably the most dynamic turn-based strategy in the spirit of the old school. Fewer shelters, more work to do. Land on a lost planet and show the mutants what you are made of. Shoot, kick, blow up and destroy. You will put together the most reckless team of fighters and unravel the mysteries of the mystical planet following the best traditions of science fiction.
---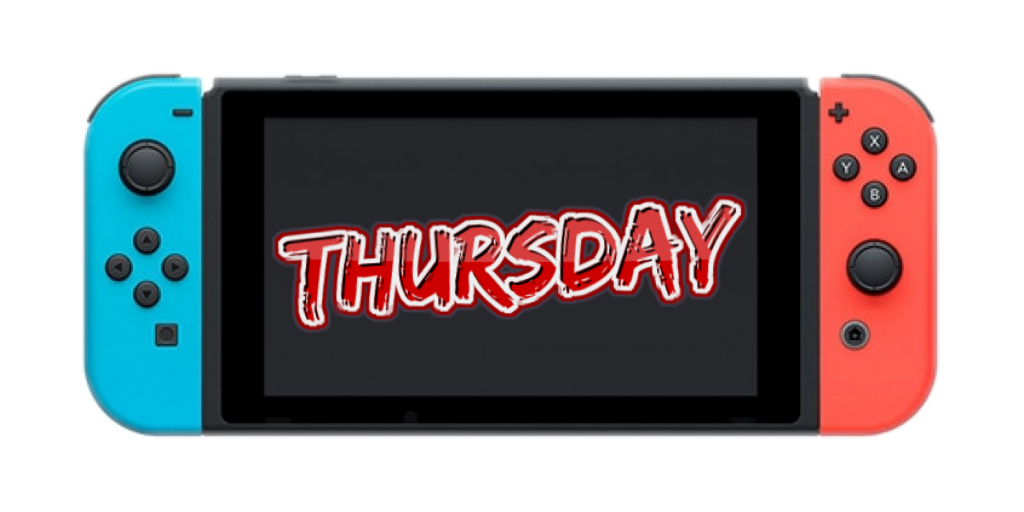 You will fly in fully recreated cities with realistic weather in places like UK, US, Egypt, Russia, Norway and Germany. Pick your weapons wisely as you'll have to take out targets both in the sky, over the water and on the ground during a fun to play campaign. Test your take off skills and land on both ground runways and carriers.
---
Yuri is a platform game with a unique atmosphere. You'll need dexterity, curiosity and the ability to go with the flow to help Yuri overcome all the obstacles and reach the goal of his mysterious journey. Explore an exuberant and sensitive world, full of secret passages and buried memories.
---
Slam, blow away, and vacuum up ghosts with the all-new Poltergust G-00, and join forces with Gooigi to overcome the puzzling contraptions and mischievous boss on each themed floor. And that's just the Last Resort. Enter the ScareScraper for 8-player local wireless* or online** co-op gameplay.
---
Mr. Whiskers loves all types of food, but when the maker of his favorite dumplings goes missing, our pudgy feline hero has no choice but to acquire a taste for adventure. The Big Journey is a roly-poly physics-based experience where players tilt the world to roll Mr. Whiskers safely through spooky caves, scorching deserts, lush valleys and more. Sporting simple but addictive gameplay, crisp storybook visuals, and a toe-tapping original soundtrack, The Big Journey is designed for players age four to ninety-four and more!
---
Agony is a first-person, survival horror set in hell. You will begin your journey as a tormented soul within the depths of hell without any memories about your past.
---
Control Kagemaru the ninja, using ninjutsu arts, kunai daggers and the katana to defeat ghosts and monsters in this 2D scrolling action game!
---
Operate two people at the same time! ? Action game to think about each other! When the girl woke up, a dark and cold place spread out.
---
Your walk home takes an other-worldly turn as you become lost in a dark, mysterious forest. Join a mystical battle to protect the supernatural inhabitants from those who are trying to level their home for profit. Team up with 30 ghostly companions – each one lending its unique magical ability to help you on your way. Explore beautifully realized environments in this spine-tingling scrolling action adventure brimming with surprises and original character designs. Working together, everyone has a ghost of a chance to safely make it home.
---
A minimal fast-paced arcade game
---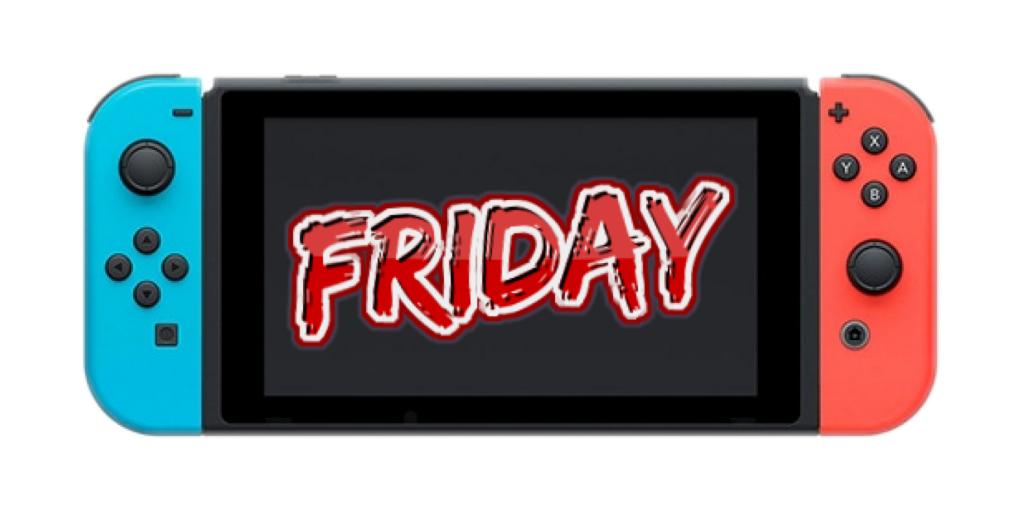 You play as Jack Cutter, a father who is struggling to keep his family together. He's a 'go-to' guy in his hometown of Grey Ville. Research conducted in the nearby military base gives the town a mysterious aura. Residents prefer to stay away from it. Things take an unexpected turn when one of the experiments goes horribly wrong and the area is quarantined.
---
Run, jump, fight, avoid traps, collect coins and beat bosses in this fun and family-friendly platformer adventure. In each of the 5 worlds you will discover new challenges and enemies and evolve in unique and fantastic sceneries.
---
Just when you think the world is safe and it's okay to take a break, a new threat emerges. Having already survived an alien invasion in FullBlast, the Delta Squad must now do battle against General Rumanovsky, a maniacal overlord who will stop at nothing to achieve global domination.
---
The evil black wizard has installed a clone on your throne and exiled you from the kingdom. Come, Exile. The time has come to take your kingdom back!
---
Congrats to all the developers and their teams that released a new game this week!
NOEN (@hashtagNOEN)