(The SWITCH Roundup is an ongoing daily article showcasing recently released noteworthy titles on the eShop. New games are updated as soon as possible, so check back often.)
IT'S A NEW RELEASE WEEK (and month) ON THE eSHOP GLITCHES!!
October ended with a bang with games like Door Kickers: Action Squad, Earthfall, a couple of Resident Evil games, and of course, who could forget, Luigi's Mansion 3! This week is already looking good for the Switch with Animus: Harbringers, Ritual: Crown of Horns, and a new Mario Vs Sonic game if you're into those.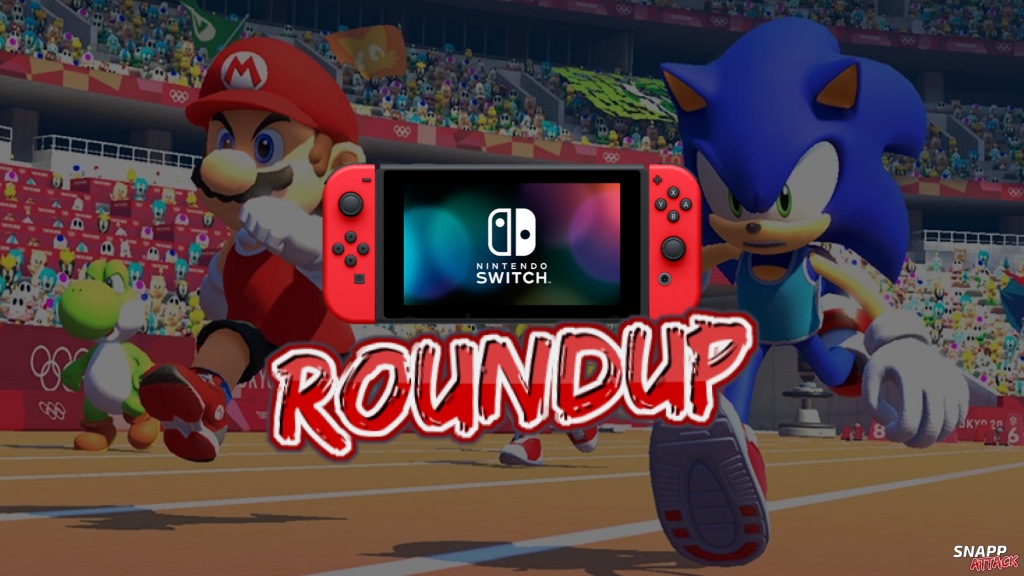 So, let's get this week started! Here's this week's SWITCH Roundup!!
---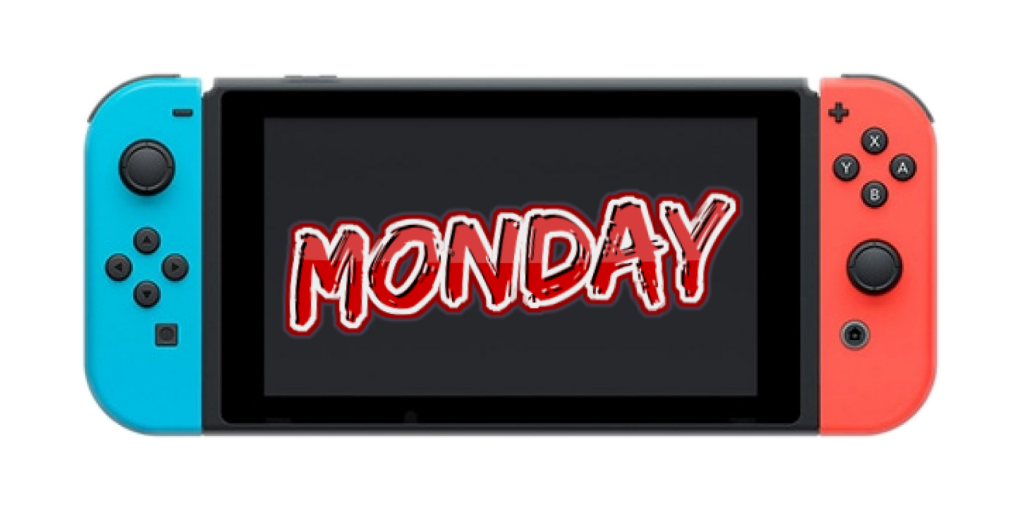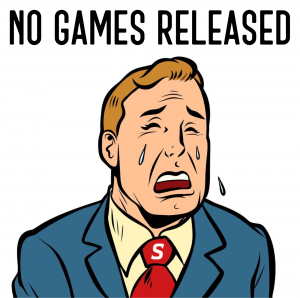 ---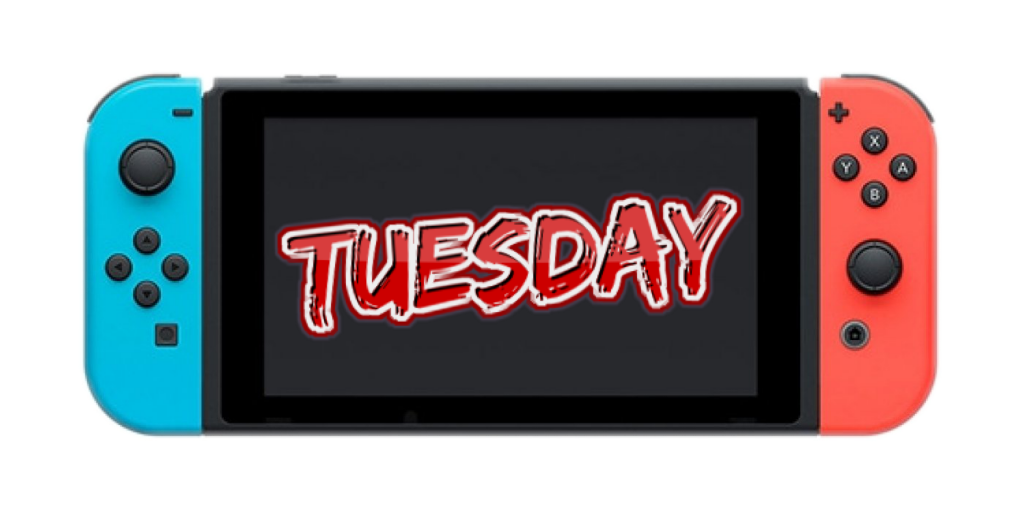 Build a deck of iconic Heroes and challenge the forces of Sauron in this thrilling tactical card game. Go forth and explore famous locations, complete story-driven quests, and forge your own legend of Middle-earth. But beware the Eye of Sauron—should you draw his attention, all will be lost…
---
Celebrate the Olympic Games Tokyo 2020 with your favorite characters, loads of events, and so many ways to enjoy the party on your Nintendo Switch™! Have a blast competing with your friends in 30+ action-packed 3D and classic 2D sports games—including new events for Tokyo 2020!
---
Just Dance® 2020 is the ultimate dance game with 40 hot tracks from chart-topping hits like "Old Town Road (Remix)" by Lil Nas X Ft. Billy Ray Cyrus and "God Is A Woman" by Ariana Grande. Keep the party going for hours with songs for the whole family to enjoy!
---
Take control of 3 special-purpose ships and perform interesting missions in the dangerous waters of the Baltic Sea. Participate in the extraction of large-scale marine facilities from the bottom of the sea, in the transport and assembly of large offshore installations, as well as in rescue and transport missions.
---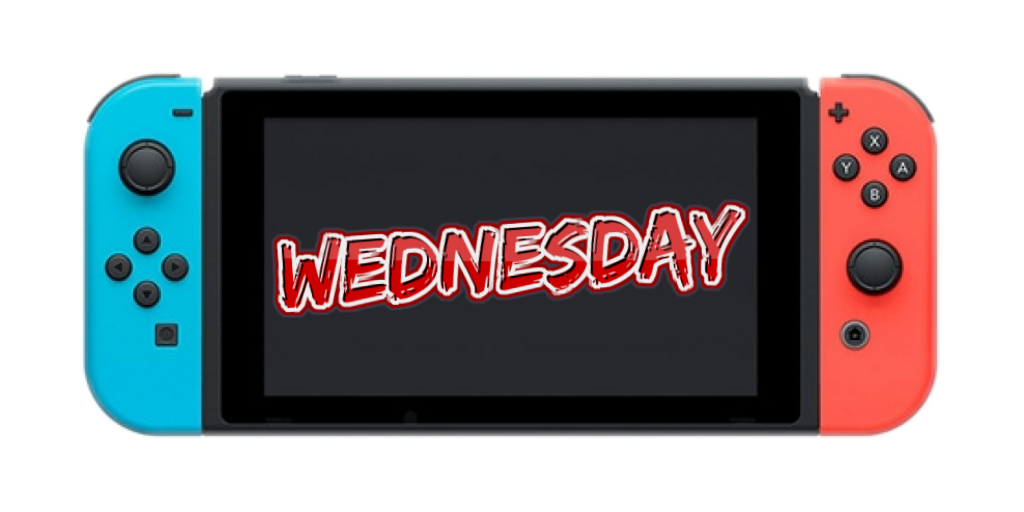 For the first time ever on a console, you can carry out road construction and repair roads in poor condition in Construction Simulator 2 US – Console Edition. Experience the game from a new angle with purpose-built machines from Caterpillar and enjoy an even more varied day at work on the construction site.
---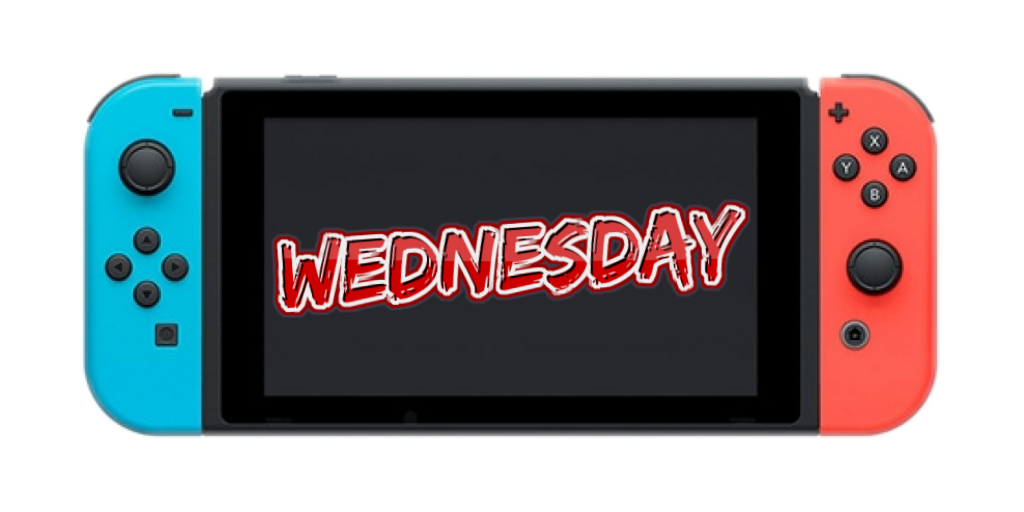 Jill is trapped in a dark world, and in front of her floats a large mysterious door. To her aid comes Graham, a strange entity in the form of a telephone. By typing 6 numbers into Graham, Jill can cause the realm to transform. The resulting characteristics of the space depend on the numbers you input into the phone. Try different combinations and explore, gather items to help you and find the key that will open the floating door, allowing you to escape this dark world.
---
"The Monkey-Crab Wars to end all wars" begins! It's monkeys vs. machines in this zany action-packed shooter!
---
Kunio-kun's infamous rival that all River City Series fans will recognize, The head of the Reiho High School Big Four: Kobayashi gets his own game!!
---
Juicy Realm is a roguelite game in which players must square off against bizarre fruits all across the world. The line between the animal and the plant world has become blurred, and the food chain has been completely disrupted. Humans, upon making this incredible discovery, have set up outposts along the border of the aggressive plants' habitat for investigations, defense, and in preparation for what may come. You take the role of a soldier on the front lines charged with confronting this strange new enemy.
---
Tokyo Dark places the narrative in your hands. Your decisions and actions change Detective Ito's state of mind, opening doors to different possibilities as you attempt to find your partner and understand the dark and horrifying world around you.
---
Headsnatchers is a stupidly hectic party game for up to 4 players, local or online! Challenge your friends to insane brawls, steal their heads and do dumb stuff with them – anytime, anywhere on Nintendo Switch™!
---
Take back a stolen world in the new saga from the acclaimed RPG series of Asdivine, this time based in a world reminiscent of ancient Japan!
---
In Super Street: Racer, you don't just buy your car, you build it. Use hundreds of car parts from the biggest aftermarket brands to customize your exterior, interior and performance to go from scrap to supercar!
---
Incredible Mandy is an action adventure that takes place within a beautiful world of wonder, born out of dreams.
---
These are the days before Ire: Blood Memory, the days when Kerr the Breaker's evil slipped its way into Cadmeia. You, Forlorn — follower of the Resonant, and caught out of time and place — are called upon by the shadow of the late King Cadmus to bring judgement to those that have betrayed the land. Only you can take on this duty, as you are forgotten, and those forgotten can never die, as they have truly never lived. Be the hand of deliverance and mercy to the afflicted. You will have no friend save for your trusty blade, axe, and hammer. Answer the call of this dead sovereign.
---
Ritual: Crown of Horns is a slaughterhouse: a fast-paced action game set in an alternate Wild West, a demonic version of a hellish frontier. This arcade-inspired title unravels a tale about an unlikely duo: a bounty hunter who comes back from beyond the grave, yearning to exact revenge on his killers and a witch who aids him with a series of powerful rituals to further her own agenda.
---
It's a platformer where you don't jump, and a music game where you dictate your own rhythm. It feels like no other game!
---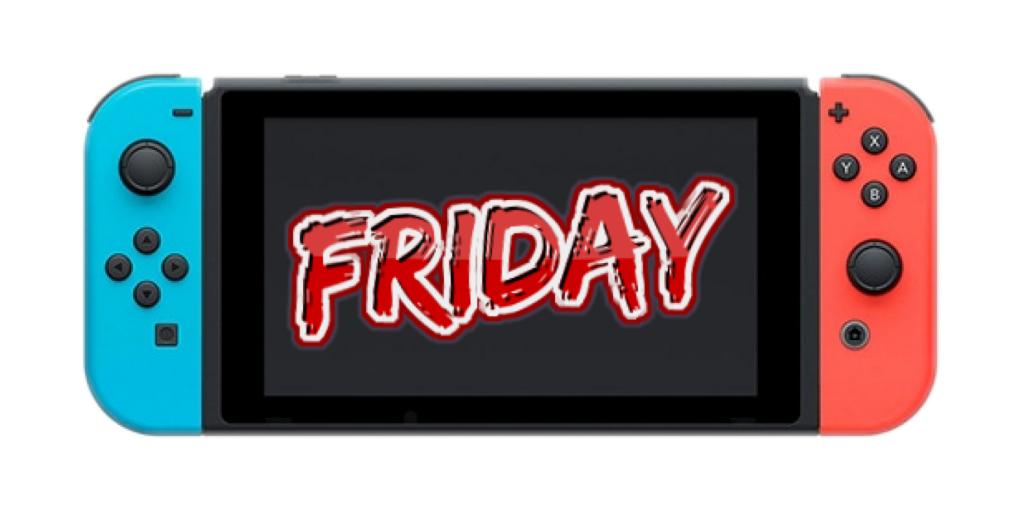 Ever wanted to kickflip a car? Get behind the wheel in this high octane stunt driving game and get REKT! With REKT doing tricks is incredibly smooth and easy, and with realistic physics it's easy to learn and hard to master. Get your landing right and power slide into the next trick for an incredible trick combo chain at a smooth 60 frames per second. Get a couch, up to four friends and engage in crazy multiplayer battles to take the crown as the ultimate REKT driver!
---
STURMWIND EX is a shoot-em up in the tradition of old arcade games. If it moves – shoot it!
---
You will evolve and grow up in a minimalist and beautiful environment full of characters, objects and events that represent life situations. Sometimes there is pain, like when our little hero crushes on spikes. But friends always help and open the doors that stop us – so we can keep moving on. Thinking hard always offers solutions to our problems. Discover and make your own journey now with us!
---
"LAYTON'S MYSTERY JOURNEY™: Katrielle and the Millionaires' Conspiracy" revamped as "Deluxe Edition" with multiple improved features!
---
Join Lucky on his thrilling journey through the Book of Ages, a magical artifact that opens doors to amazing worlds. Meet new friends, explore exciting lands, and recover the missing pages from the evil sorcerer Jinx and his villainous family, the dreaded Kitty Litter.
---
Unite in adventure and laughter in the action-packed game of Jumanji, the ultimate challenge for those who seek to leave their world behind. Play online, split-screen or with AI teammates, and combine the unique abilities of Dr. Bravestone, Ruby, Mouse and Prof. Oberon to defeat your foes and save the day!
---
Take 2D platformer, add some souls-like difficulty, get rid of all useless stuff and turn lights off – that's Blindy.
---
Inspired by classic 80s and 90s point and click adventures, get ready for a night you won't forget in this twisted Lynchian thriller. Navigate and explore the environment by interacting with objects, and inspecting them to solve puzzles in order to help Tommy find his sweetheart.
---
House of golf is the golfing dojo you always dreamed of. Go mental with 135 fiendish levels of golfing madness. Reduce your golf buddies to a crying mess with the ultimate 4 player party mode. Test your metal as the difficulty and insanity ramps. But ultimately stand tall as a House of Golf ninja master and pile exclusive in-game loot into your pockets!
---
The world has a bad case of the Dizzies—residents dizzied by Captain Brains—and only you can rescue them! Work with a friend in co-op or skillfully control two medics on your own to overcome the physics-based puzzles of each madcap mission. Either way, how you go about it is totally up to you, whether you work together to transport many Dizzies at once on a stretcher or work in parallel by splitting up dragging the Dizzies to the ambulance one by one. As you play and replay missions, you'll complete bonus objectives and uncover hidden collectibles with hilarious results!
---
Congrats to all the developers and their teams that released a new game this week!
NOEN (@hashtagNOEN)