(SNAPP Reviews aren't really full-fledged game reviews as much as they are just a way for us to give you a quick "heads-up" on whether a game is good or not. It usually means that we haven't finished the game yet, but have played a good enough chunk to know if it's worth your time/money.)
Anonymous Me is a Chinese-style action-platformer by the team at Dragonest. The game is set in the late Qin Dynasty of China where you play as a female assassin named Ming. The story is too long and convoluted to fit in one small SNAPP Review, but I will say that it's very intriguing and well written. As for gameplay, Anonymous Me favors fighting more than platforming. There are all sorts of moves and combos to learn with each of the three blades having their own unique thing going on. It's a bit overwhelming at first, but you get used to things after a little while. The on-screen controls feel buttery smooth with a single v-stick and a handful of buttons for attacking, rolling, special moves, etc. I will say that I wish that the buttons were adjustable so I could spread them out a little. If you have an MFI controller, the game controls beautifully. Now for the bad. First off, you only get Chapters 1 through 5 for the initial price. Chapters 6 through 11 are locked behind a 3.99 IAP. That puts it at 6 bucks total which is still a dollar cheaper than the Steam version. I just don't like that it's not mentioned in the description. The other issue is that the game has to be constantly connected to a network and either Facebook or Google. I'm guessing it's to cut down on piracy, but it's still a red flag for some people. I also haven't come across any IAPs yet and I've been playing for awhile now. Regardless, Anonymous Me is still a great game and is well worth the 6 bucks. It's absolutely beautiful and a lot of fun to play. It can be a bit challenging at times, but still totally beatable. If you can get past the "always online" thing, Anonymous Me is definitely worth picking up…….and picking up again for the second half.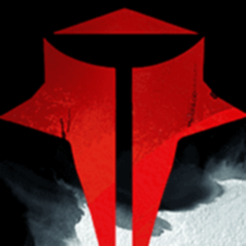 Anonymous Me is also in this week's iOS Roundup!
NOEN (@hashtagNOEN)
(SNAPP Attack needs your help! If you can afford it, please support the site by joining our Patreon or donating to our PayPal. The future of SNAPP depends on it.)