(The SWITCH Roundup is an ongoing daily article showcasing recently released noteworthy titles on the eShop. New games are updated as soon as possible, so check back often.)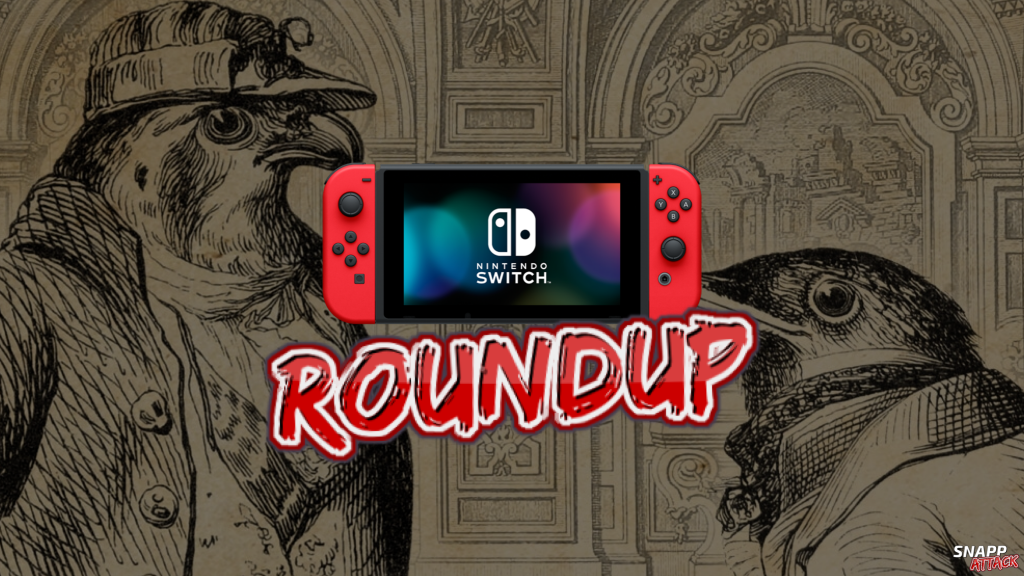 IT'S ANOTHER NEW RELEASE WEEK ON THE eSHOP GLITCHES!
Yes, the Switch just keeps pumping out new games week after week. Last Roundup we saw quite a few new games come out. Games like Oddworld: Strangers Wrath HD, 198X, Mosaic, and more. This week is looking to be just as good with Bookbound Brigade, Kentucky Route Zero, and more!
So, let's get things started. Here's this week's all new Switch Roundup!
---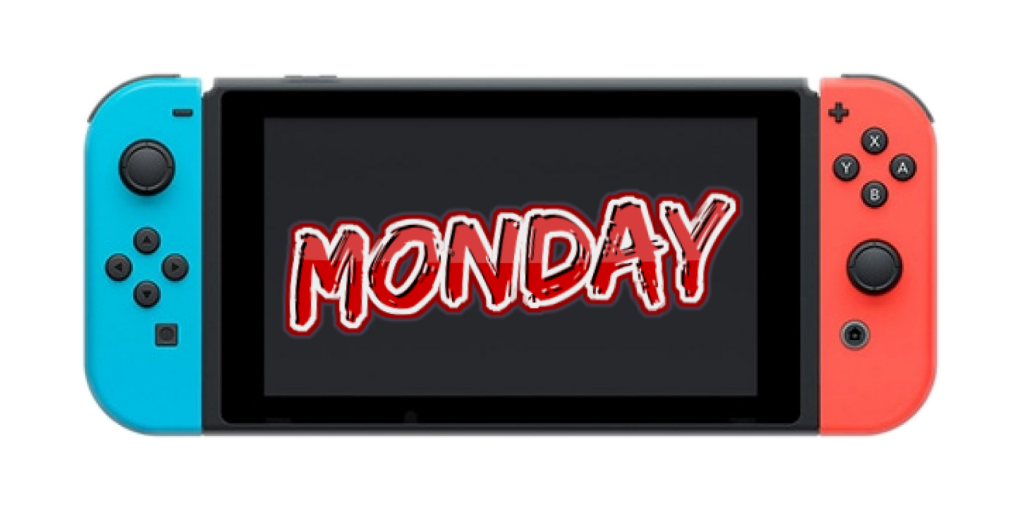 Do you enjoy fast-paced action and sportsmanship? Pick up Super Tennis to take part in exciting matches! Really easy, fast and entertaining game for everyone.
---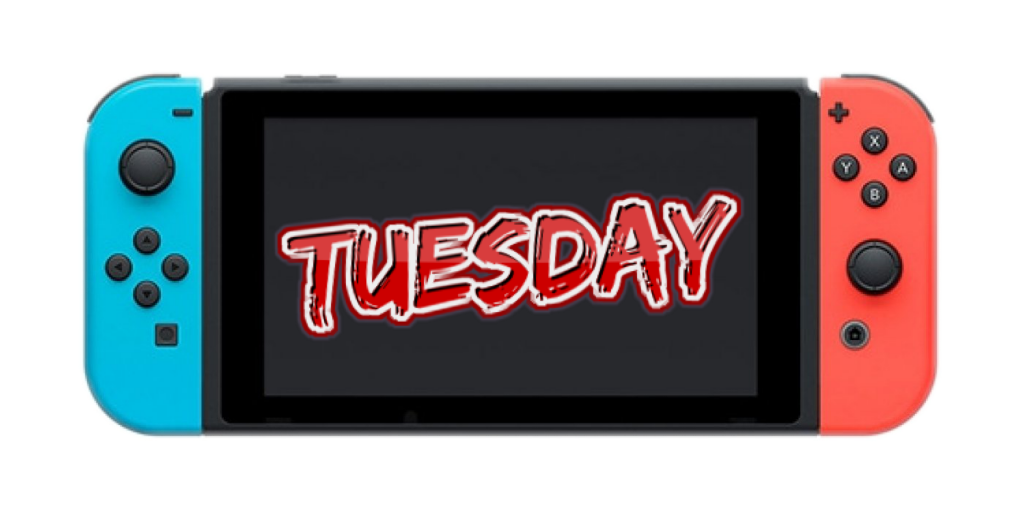 A merciless alien species that feeds on human brains (duh) has invaded the Earth. Who can stand up to them? You, obviously! Save the world—or at least yourself. Send aliens to oblivion in It Came From Space and Ate Our Brains—a unique top-down arcade shooter.
---
Thronebreaker is a single player role-playing game set in the world of The Witcher that combines narrative-driven exploration with unique puzzles and card battle mechanics. Crafted by the developers responsible for some of the most iconic moments in The Witcher 3: Wild Hunt, the game spins a truly regal tale of Meve, a war-veteran and queen of two Northern Realms — Lyria and Rivia. Facing an imminent Nilfgaardian invasion, Meve is forced to once again enter the warpath and set out on a dark journey of destruction and revenge.
---
At twilight in Kentucky, as bird songs give way to the choir of frogs and insects, familiar roads become strange, and it's easy to get lost. Those who are already lost may find their way to a secret highway winding through underground caves. The people who live and work along this highway are themselves a little strange at first, but soon seem familiar: the aging driver making the last delivery for a doomed antique shop; the young woman who fixes obsolete TVs surrounded by ghosts; the child and his giant eagle companion; the robot musicians; the invisible power company lurking everywhere, and the threadbare communities who struggle against its grip.
---
A short interactive story about love, depression and the corporation.
---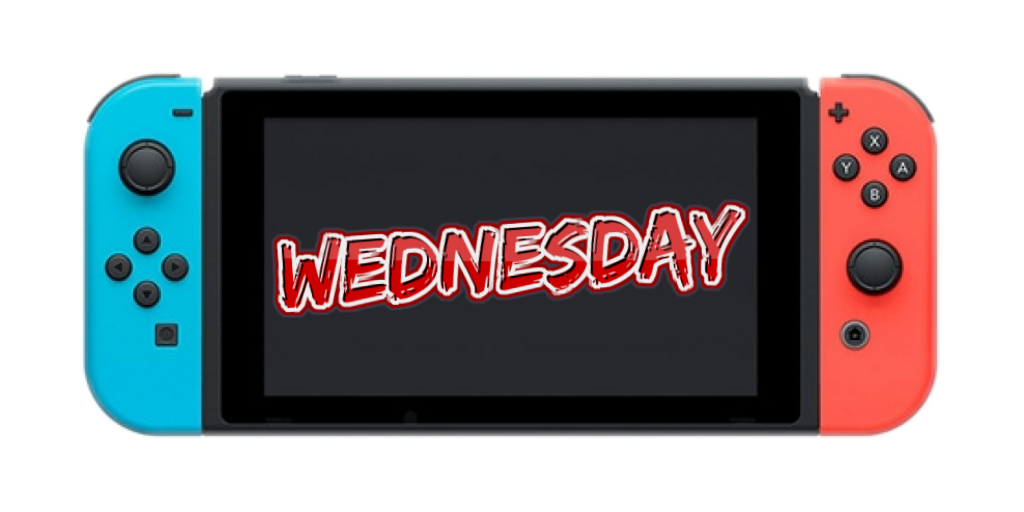 Music Racer is the dynamic rhythm game loved by millions of players around the world. Rush along futuristic, neon tracks. Gather beats, catch the rhythm. The racetrack is created in real time based on the game's music tracks. The speed and mood of each run are determined by the compositions chosen. Obstacles and awards are generated from the music. Get into the rhythm and collect as many points as possible.
---
Coffee Talk is a game about listening to people's problems and helping them by serving up a warm drink out of the ingredients you have in stock. It is a game that depicts lives as humanly as possible, while having a cast that is more than just humans.
---
Characters from all the iconic Arc System Works franchises, including Guilty Gear, and BlazBlue, all meet in a 2D pixel art side-scrolling action games!
---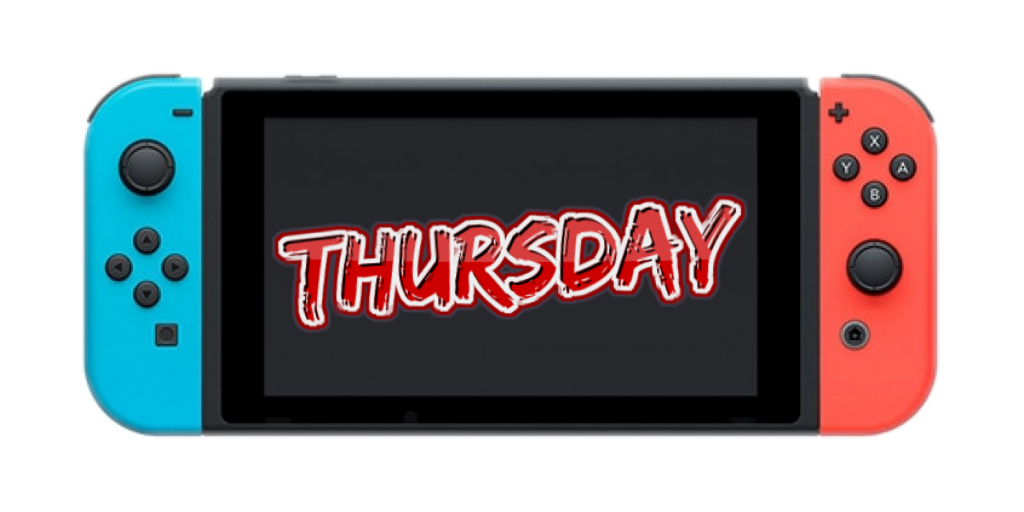 Bookbound Brigade is a new take on the established Metroidvania genre where classic stories and well-known characters get the video game treatment, and where the player gets to lead a colorful bunch of real and fictional heroes through a 2D side-scrolling platform-adventure in a quest to battle overwhelming hordes of monsters and bring order back to the literary world.
---
The first new game in 12 years from Alfa System, the team that brought you.the Shoot 'Em Up "Castle of Shikigami III" in the "Castle of Shikigami" series. Five uniquely talented sisters are squabbling over which of them will marry the angel Yashin. Enjoy the heroic(?) strategies of all five!
---
Do you have a vague understanding of human interaction? Well this is the game for you! Your mission is simple: Infiltrate a world of extremely trusting humans, speak to them, and convince them that you're definitely not a robot. The disgusting art of human speech is a mystery us. Somehow, just by waving a wet tongue around and stretching your lips a bit, words come out. Just how does this work? We don't know. But in this simulation you will have to learn quickly if you don't want your face to explode.
---
Life was peaceful in the Cubold Kingdom until the king's evil court magician got dumped by the princess. With his heart broken and his rage fueled, he called upon the evil spirits to resurrect the dead and the kingdom's long forgotten monstrosities. What he doesn't realize in his fury is that he accidentally summoned an ancient hero as well… Skippy! Travel across the beautifully rendered kingdom of Cubold and take full advantage of your resurrected, skeletal body! Swap out body parts to acquire new abilities during your adventure or pick up a new weapon to vanquish the evil magician's lackeys.
---
Take yourself back to 1848 in Aviary Attorney: Definitive Edition. Paris is on the brink of yet another revolution, and the prisons are overflowing with guilty and innocent alike. One bird stands for justice amid society's chaos. Play the role of Monsieur Jayjay Falcon, a bird of prey with a good heart and questionable lawyering expertise. Join him and his witty apprentice, Sparrowson, as the two take on clients, interview witnesses, collect evidence and deliver justice to the guilty. With art by 19th-century caricaturist J. J. Grandville and music by legendary romantic-era composer Camille Saint-Saëns, this game promises to be a ~swanderful~ experience.
---
Quinn Bravesford and her squad are sent on a quest to find the Great Power – the key to save humanity. Is there hope within the desert or is it merely a mirage?
---
Begin the emotional journey and start as a small spark of life. Move out of the depths into the bright and peaceful place of grown species. Immerse yourself in the atmospheric surroundings from the beginnings of life, and the beautiful soundtrack to complement your experience. Have a conversation with the Creator to determine your future. Will you grow into a peaceful being, a bloodthirsty carnivore or something in between? Explore the Void and find your destiny. Become a magnificent being and explore your potential in a unique story.
---
Crash-landed on a sentient planet, you awake to discover a dreamscape world, filled with alien wonder and the remains of a betrayed civilization. You find a powerful relic, the Artifact, that can interact with ancient technology and grant you near-magical powers. Just what secrets does the planet harbor? What cataclysm befell its inhabitants? Using your jetpack-equipped space suit, investigate the ancient ruins to uncover the planet's perplexing past. Immerse yourself in a fascinating and memorable new world. Can you rise to the challenge and solve the haunting riddle of this mysterious place?
---
Never Again – Horror/first-person Quest. The main essence of the game is research locations and puzzles, plunging in the dramatic story of a little girl suffering from asthma. The main character – Sasha Anders, a thirteen year old girl who awakens from a nightmare. The world seems to be upside down for her. Everything becomes so strange. The house is imbued with loneliness and longing and it seems strange to our character considering it was always dominated by love and harmony. Everywhere except for the heroine's room, suspiciously darkens, without even a single sound. Her parents and younger brother have gone missing. The girl is smart and sensible beyond her years, but each person has their own fears, and sometimes they cannot cope. This is especially troubling Sasha, due to the slightest fear, she feels suffocated. The story that we'll tell you penetrates deep in your heart and leaves the experience forever. The saddest part of this mystical tale, is that it is not a tale at all. This is the story of a little girl, the story of Sasha Anders.
---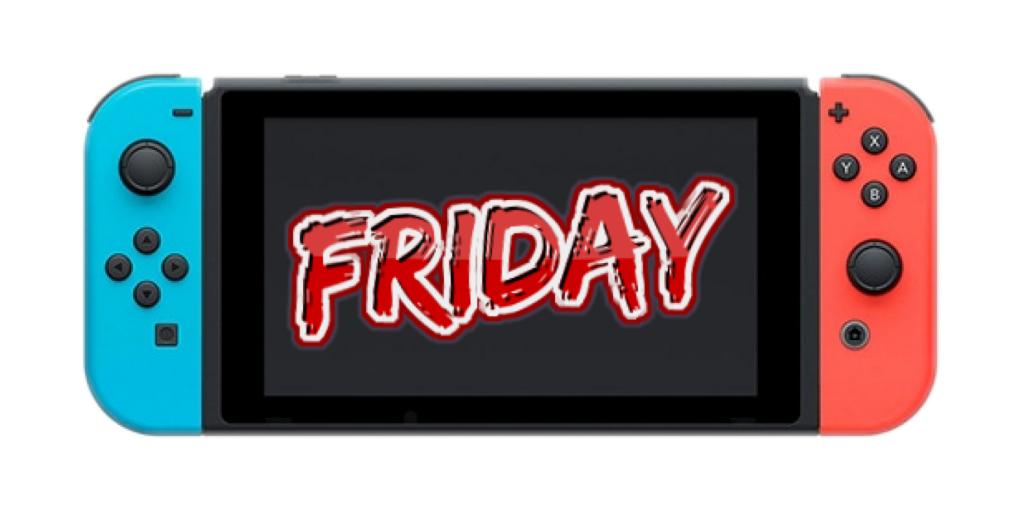 Orbitblazers is a fast and demanding arcade racing game. Get behind the wheel of your spacecraft and show what you've got! Roll, drive, glide and fly through amazing cosmic streets! Overcome all obstacles and where necessary shoot your way clear to victory! Jump from platform to platform and discover how to easily and quickly master the tricky courses. Glide across different colour fields and collect as many useful items as possible. Only when you're good enough will you reach the finish line.
---
Ash of Gods is a tactical turn-based RPG with rich lore and detailed nonlinear storyline about three heroes facing an ancient mythical evil. Captain Thorn Brenin, the guard Lo Pheng and scribe Hopper Rouley don't yet know that the Reapers have returned and are planning to drown the world in blood so they can awaken the slumbering gods.
---
HYPERCHARGE Unboxed tells the story of Sgt. Max Ammo and his epic mission to defend the HYPER-CORE. Your task is to fulfill his mission and prevent the HYPER-CORE from being destroyed. If it's destroyed, you can bid farewell to your human friends. They'll forget about you. It'll be like you never existed. Do not let that happen. Work together and win, for the future of toys everywhere!
---
Willy Jetman: Astromonkey's Revenge is an arcade shooter full to the brim with action and shooting, inspired by the console classics of the 90s.
In the orbit of the planet Gravos there has been a terrible accident that has caused an environmental disaster, filling the planet with space garbage. Willy is a street sweeper whose mission will be to collect the garbage and take it to the recycling centres while facing countless enemies, but he will soon find out that his destiny is preparing more surprises than he could have imagined.
Enjoy this exciting adventure that will transport you to a faraway world. Explore, fight, earn experience, purchase weapons… don't let your guard down even for a second and save your friends to become the biggest intergalatic hero of all time… or not.
---
Not Tonight is a post-Brexit management game, fusing a time-pressure RPG with a politically charged story where every decision matters. Will you join the resistance and fight the regime — or keep your head down and hope that one day this will all be a distant memory?
Not Tonight: One Love is a full, extra chapter that follows on from the main Not Tonight storyline. King's Head Dave has had just about enough of everything happening in Britain, and has decided to pack up and move to France, in the hope of finding true love.
In an alternative Britain where Brexit talks have collapsed, an extreme far-right government has taken power. Citizens of European heritage have been rounded up and exiled. Forced out of your previous life, you find yourself in the midst of a booming gig economy, fighting to scrape by and return to the city you call home.
---
In Reknum you play the rol of the princess Cheri, who must advance through 6 different completely explorable zones, loot chests with crystals that will increase her passive skills in order to advance.
Each zone introduces different elements which must be evaluated in order to be able to advance, to examine how to advance, to examine the behavior of the enemies and to fight bosses.
---
The young pupper, Milo, is enjoying his time in the park and sees a delicious bone to chew on! This bone is cursed and sets free the Evil King Old Skull. Now it's up to Milo to go on an adventure to stop the curse!
Choose from three difficulty levels for your adventure! You can even change up the kind of experience you want by focusing only on puzzles or combat.
Pick up items and useful tools on your quest to take on ghosts and solve block puzzles to stop the Evil King Old Skull!
---
Darkness has fallen on the kingdom. Vile creatures now roam the land they seek to conquer.
Our good king has been imprisoned, and his subjects robbed of their gold by the evil Ogre. He's the strongest monster of them all! But thankfully he's not that bright – you can outwit him!
Watch your step, as the road ahead is filled with traps and obstacles. No one is safe in the dungeons, and you will have to face it all – merciless monsters, wraiths and more!
---
CONGRATS TO ALL THE DEVELOPERS AND THEIR TEAMS THAT RELEASED A NEW GAME THIS WEEK!
NOEN (@hashtagNOEN)
(SNAPP Attack needs your help! If you can afford it, please support the site by joining our Patreon or donating to our PayPal. The future of SNAPP depends on it.)