(The SWITCH Roundup is an ongoing daily article showcasing recently released noteworthy titles on the eShop. New games are updated as soon as possible, so check back often.)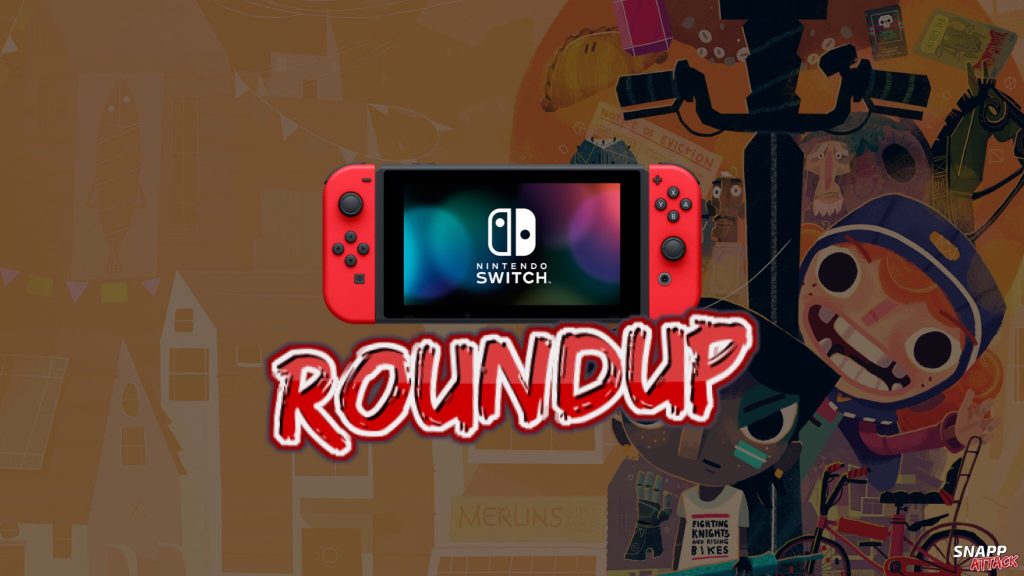 IT'S A NEW RELEASE WEEK ON THE eSHOP GLITCHES!!
The Switch had another hell of a week for new games last week! Things started off slow, but Thursday and Friday ended up with a ton of new titles. This week is already looking good with games like Knights & Bikes and Kunai releasing. I'm sure there will be a bunch more by Friday. So, keep an eye on this page all week!
---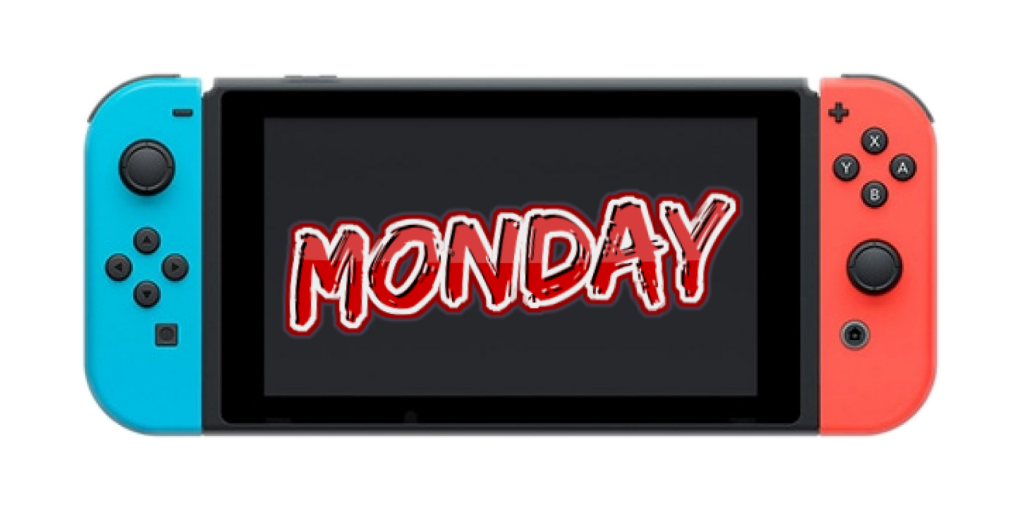 Journey to the land of the Gods in this atmospheric turn-based indie RPG. Vanquish deadly beasts of Finnish mythology and survive in the unforgiving wilderness.
Your family is starving and only a miracle can save you. Set on a journey to the land of the Gods to find the legendary Sampo, a treasure of endless riches and nourishment. Please the Gods is an atmospheric old school fantasy roleplaying game, inspired by shamanistic Finnish mythology and tabletop classics such as Hero Quest.
---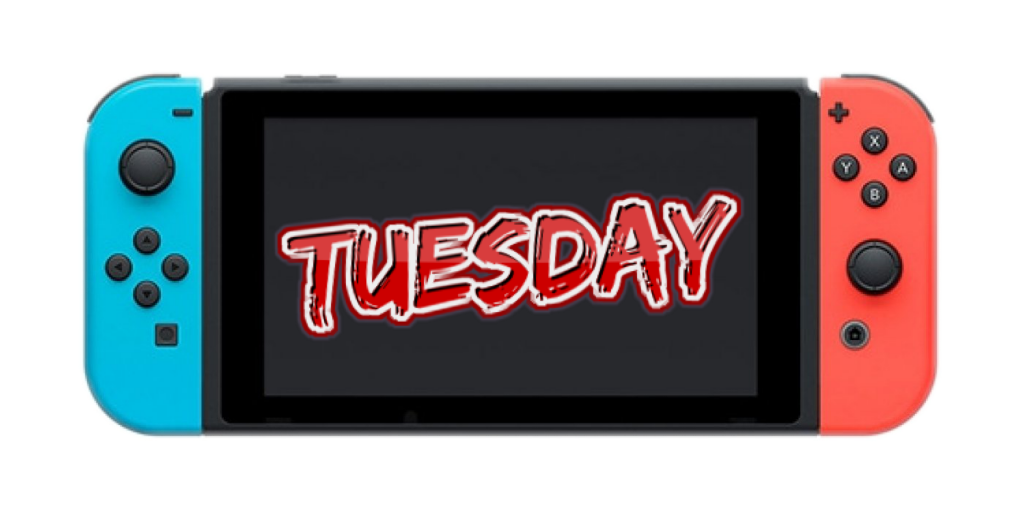 The only Official Monster Energy AMA Supercross Championship videogame is back! Relive the 2019 Supercross season with 100 riders of both 450SX and 250SX categories, 15 official stadiums and tracks and for the first time in the series you'll be able to join the official teams in the career mode. Enjoy an amazing Co-op experience with your friends in the brand new compound! Create, share and download an infinite number of tracks with the track editor! Race as a female rider to become the next Supercross champion! New ground and in-air physics, new rider models and new animations will give you a more immersive experience to enjoy the Supercross world at its best!
---
In The Dark Crystal: Age of Resistance Tactics, you will lead a fledgling resistance of Gelfling against their oppressive overlords, the Skeksis, across more than 50 unique turn-based tactics RPG battles. Along the way, you will recruit and customize new allies by assigning them jobs, modifying their abilities, and outfitting them with equipment to ensure victory. With 14 playable characters, including familiar faces from the classic film and the new Netflix Original series, you build your own teams and devise winning strategies to overthrow the rule of the Skeksis and restore light to the Gelfling homeworld of Thra!
---
An aunt and uncle take their middle-school niece and her boyfriend on an overnight camping trip in WIDE OCEAN BIG JACKET
Take part in a classic camping trip: Roast hot dogs on the fire, go birdwatching, tell ghost stories, grab a beverage from the cooler and do cartwheels on the beach.
WOBJ is a short story game including 20 chapters, 4 playable characters, 10,000 words of dialog and 8 explorable areas, all rendered in a beautiful 2D/3D art style.
---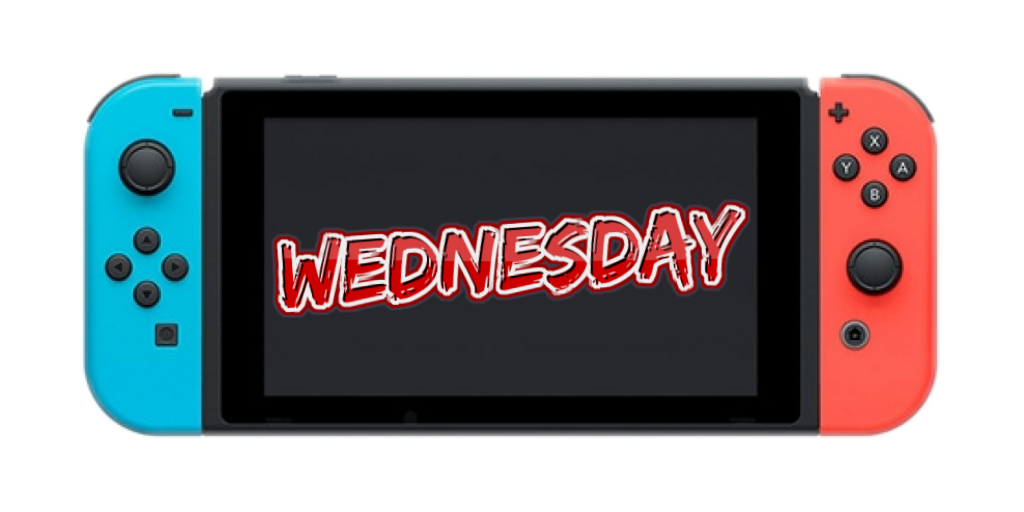 Immerse yourself on this intricate path, solving different puzzles, facing its dangers, and collecting scattered information to discover the story of this world.
Gain control over several different characters, each with their own abilities that can help you navigate the world's devices and machinery. Some of your choices and actions will determine the ending of the game.
---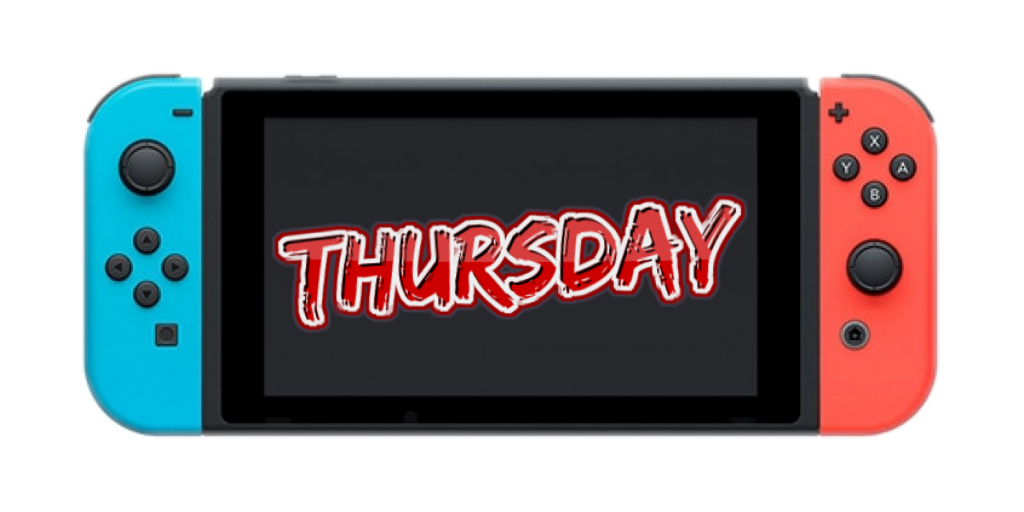 Do you remember that the Parkour's pleasure and excitement through simple fingertips swipes in Rolling Sky?
The sequel "Rolling Sky 2" will bring you more visual and auditory feasts. Enter a impressive dream journey in the thrilling musical rhythm challenge.
---
"Yuoni: Rises" is a visual novel game where players sit at a desk and relive the characters' experiences while progressing through the story.The story is set in mid-90s Japan when the Internet was still not widely used and cell phones were owned by a select few adults. It follows the experiences of two elementary school children troubled by family matters.
Flip through the pages by pressing the buttons and experience for yourself the children's fear and anguish in this realistic world. Find out who the sketchbook belongs to, and whose eyes you are looking through. Solve the mystery in the classroom where you are trapped in the Evening.
---
Your story starts with a small hotel on a snowy mountain. Develop land to build a spectacular ski course, and obtain materials for use in constructing new hotel facilities. Make your hotel popular, and your ski course will benefit as well! Plus you'll become able to make products to sell in hotel shops and restaurants.
Expand your ski course and watch your guests polish their skills until they become ski pros, then have them represent your resort in ski contests, sporting sponsored items. Help your racer pull awesome tricks off ski jumps to win the race, and your sponsors will reward you handsomely, and value you even more.
---
Saddle up for a bike-riding, friendship-building, frisbee-throwing, goose-petting, treasure-hunting adventure for 1 or 2 players!
You'll play as Nessa & Demelza as they explore an ancient island with their pet goose Captain Honkers, riding and upgrading their bikes on a quest for answers.
As the story unfolds they'll face hazards, puzzles, and the gathering forces of an ancient curse with their growing collection of frisbees, water-balloons, toilet-plungers, and a boom-box loud enough to wake the undead.
Together our heroines will laugh, learn, and cry – but will the power of their friendship be enough to actually save the island AND each other?
---
SEN is a minimalistic zen puzzle game about recognising patterns of numbers, colours and shapes.
The rules of the game are taught with absolutely zero instruction – the progression and design of the levels has been carefully balanced to introduce each rule, thereby giving players the sensation of discovering the rules for themselves.
---
A traumatic event has shaken the balance of the world. Human life has been almost wiped out by the evil A.I. Lemonkus. Robots roam free across the earth. You take control of Tabby, a killer robot infused with the soul of an ancient warrior.
Start out with nothing, progress and increase in strength by killing enemy robots to unlock abilities, weapons and ninja tricks. Explore a world filled with secrets, hidden passages and mysterious characters. KUNAI is all about movement and agility. Use your ninja mobility to reach places where no normal robot could ever go.
Explore the different pixel-art environments of KUNAI, each with a minimalistic palette, while Tabby makes cute faces. Use a variety of ninja tricks to move around the world and unleash your deadly arsenal of weapons to fight your way through armies of evil machines, rogue androids, and mindless mechs.
---
Venture into a reimagined steampunk version of 19th century London. Follow the adventures of the poison-skinned maiden Cardia, the men trying to help her, and the mysterious organization intent on capturing her.
Experience a visual novel adventure brimming with literary cand historical characters including Victor Frankenstein and Abraham van Helsing. Will Cardia find love, or destroy those she cares for? Her story is in your hands.
---
Nerved is first person horror game, about a paranormal investigator couple and their latest adventure in the "Bitterwood Forest."
This last case that they have chosen to persuade, will deliver a charnel impact on the couple's fate, both personally and professionally.
---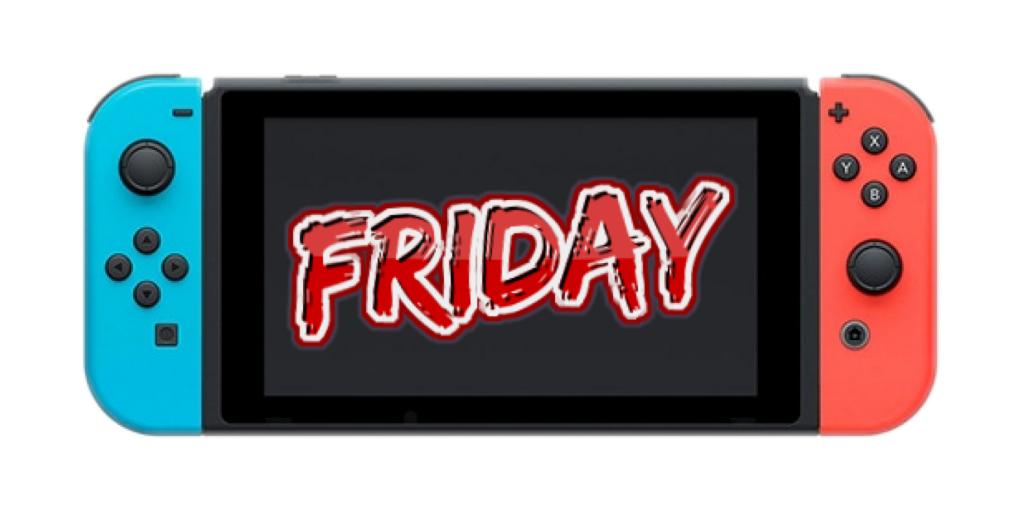 Build awesome constructions in an amazing fantasy world full of surprises!
Discover the joys and challenges of bridge building anew with this new & fresh look at the immensely popular puzzle game formula! Discover breathtaking places, design amazing constructions and immerse yourself in the memorable world of Bridge Builder Adventure!
---
Play a wild mix of fun party games as the action regularly switches back and forth between games. Can you handle the switcheroo chaos? Join your friends both on the couch and online while sadistically laughing at their misfortune, or come back to haunt them if you die. Run, jump and slap your way to victory!Party Game madness: experience switcheroo chaos as the action jumps between multiple intense minigames when you least expect it, or take the challenge of completing a full play through of each minigame once. Face different game types and surprise bonus stages.
---
Whether you're driving a bus, a classic muscle car, or a monster truck—you go your own way in this multiplayer stunting game. Speed across a huge map equipped with plenty of bizarre terrain to make the race intense. Collect coins, upgrade your ride, and WIN the offroad race!
---
Play through the eyes of Renée, a 16-year-old girl who suffers from the symptoms of mental illness. She is searching for answers to the many questions from her past, whilst exploring the place where she spent most of her youth. Guide Renée through a dark and emotional journey where the lines between entertainment, storytelling and reality blur.
This Deluxe Edition includes exclusive documentary content exploring the history of the Psychiatric Hospital of Volterra and the making of The Town of Light.
---
Unravel the threads of a poetic and meaningful puzzle-adventure inspired by nature and mythology.
The heartening tale of a mother, a blind child and an Egg – voiced and captioned in many languages.
A multi-layered story full of symbols and metaphors about hope, love, nature and everything that connects us.
---
Zero Zero Zero Zero is a unique 1-bit low-fi platformer that sets to challenge players in a plethora of levels that will require skill and careful maneuvering. Dodge, shoot, and jump your way through randomly selected levels as you progress or die.
Featuring a smooth, spectacular soundtrack to groove to while jumping your way through hazards and enemies.
Do you have what it takes to complete all 100 levels?
---
A portal has opened and dark magic is pouring through! Only you can close the gateway and defeat the evil Ice Golem!
By creating matches of three or more runes, you'll collect the magic that will allow you to cast spells and complete tasks. But you'll need to hurry: time is short!
As you remove obstacles from the game board and complete the fast-moving levels, you'll earn coins that allow you to purchase and then upgrade boosters and spells. A booster might give you more time to complete a level or grant you special abilities; a spell might collect a fistful of runes or unleash a destructive wave across the game board, saving you precious seconds. With each bump in power, the spells become more and more dazzling until the screen explodes in a stunning display of animated effects.
Do well and you will not only cleanse your land of the wicked scourge but you'll also earn achievements that will be the envy of your friends. Tackle the challenge of the ages and become the Rune Lord!
---
The Turing Test is a challenging first-person puzzle game set on Jupiter's moon, Europa. You are Ava Turing, an engineer for the International Space Agency (ISA) sent to discover the cause behind the disappearance of the ground crew stationed there. Guided only by the station's AI, Tom, find your way through the facility and discover what it truly means to be human.
---
CONGRATS TO ALL THE DEVELOPERS AND THEIR TEAMS THAT RELEASED A NEW GAME THIS WEEK!
NOEN (@hashtagNOEN)
(SNAPP Attack needs your help! If you can afford it, please support the site by joining our Patreon or donating to our PayPal. The future of SNAPP depends on it.)