(The SWITCH Roundup is an ongoing daily article showcasing recently released noteworthy titles on the eShop. New games are updated as soon as possible, so check back often.)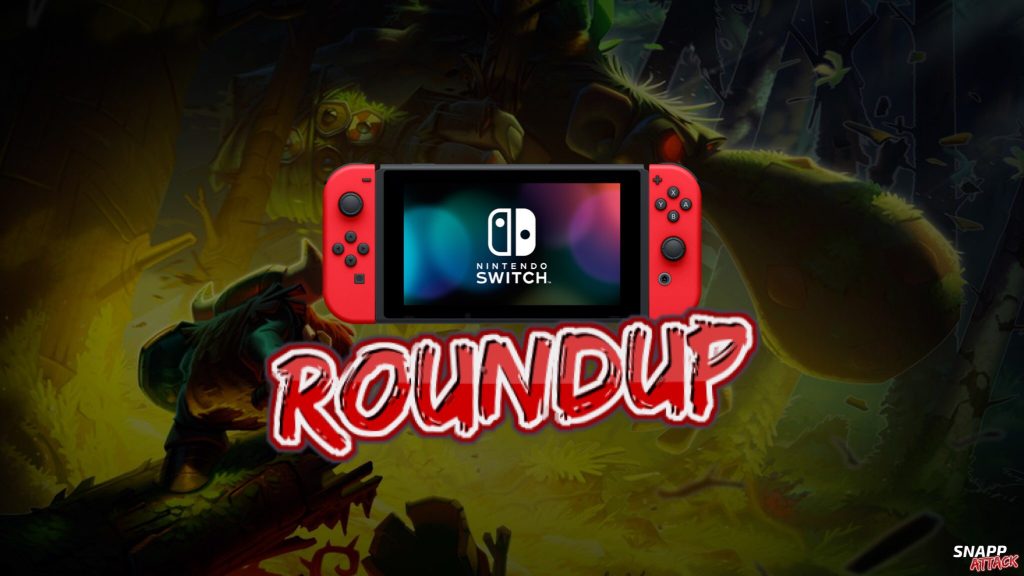 IT'S A NEW RELEASE WEEK ON THE eSHOP GLITCHES!
The eShop reminds me a lot of the App Store back in the day. (I know that I talk about this a lot.) Every week we see another solid group of games get dropped in our lap. It's hard to keep up with and even tougher to afford! Regardless, we're pretty spoiled as gamers right now. This week is looking pretty good with games like 3000th Duel and Blood Will Be Spilled releasing! So, let's get things started! Here's this week's all new Switch Roundup!
---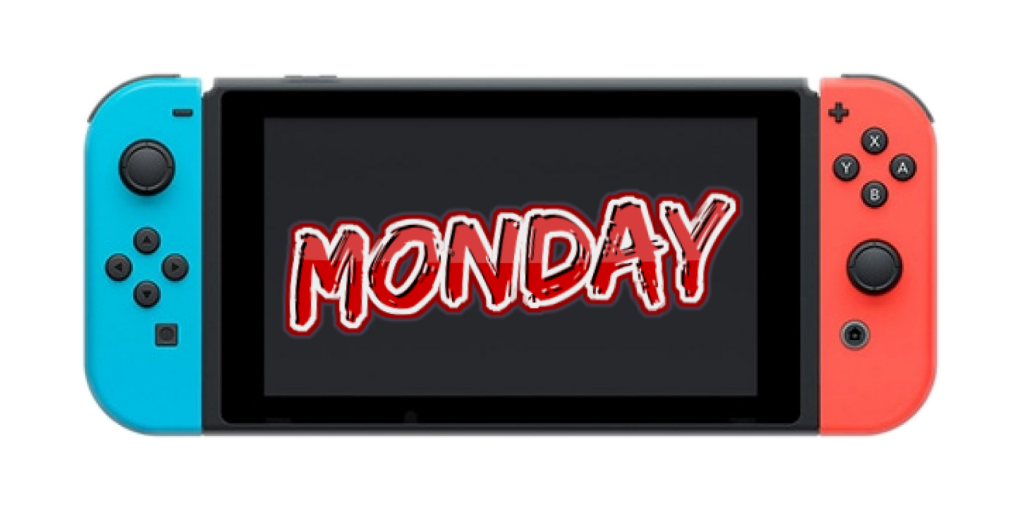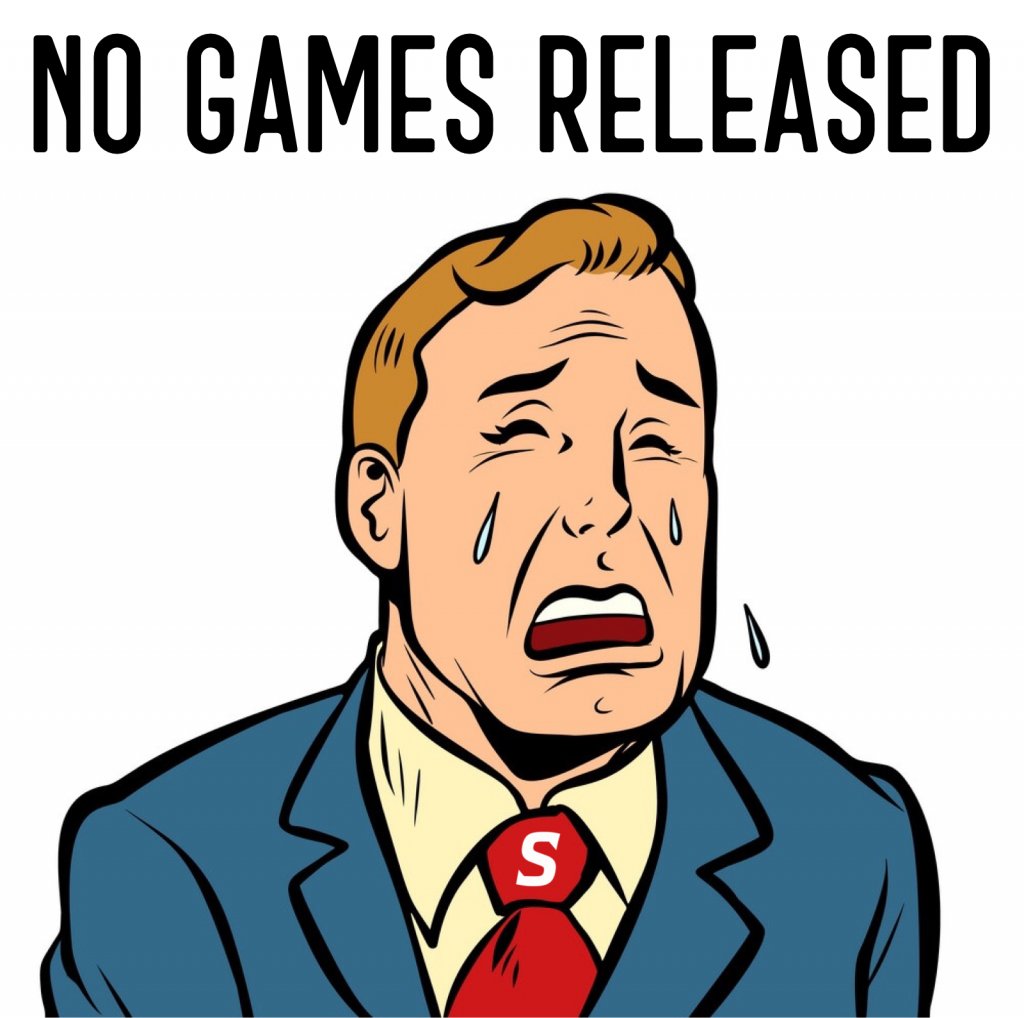 ---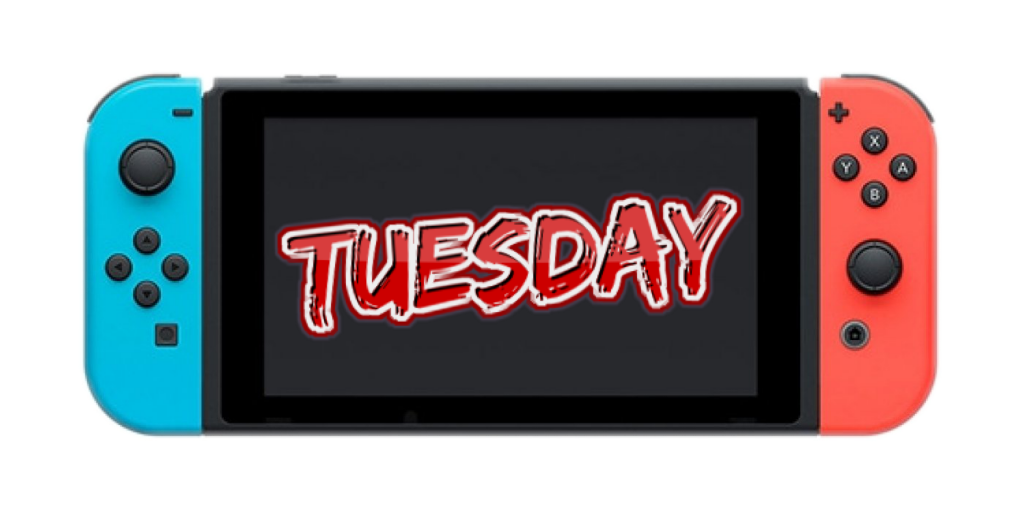 Warface is an online first-person shooter like no other. Battle across 50+ multiplayer PvP maps, tackle tough PvE raids in co-op, and unleash a vast arsenal of 200+ realistic customizable weapons. Join over 80 million players worldwide, and play for free now!
---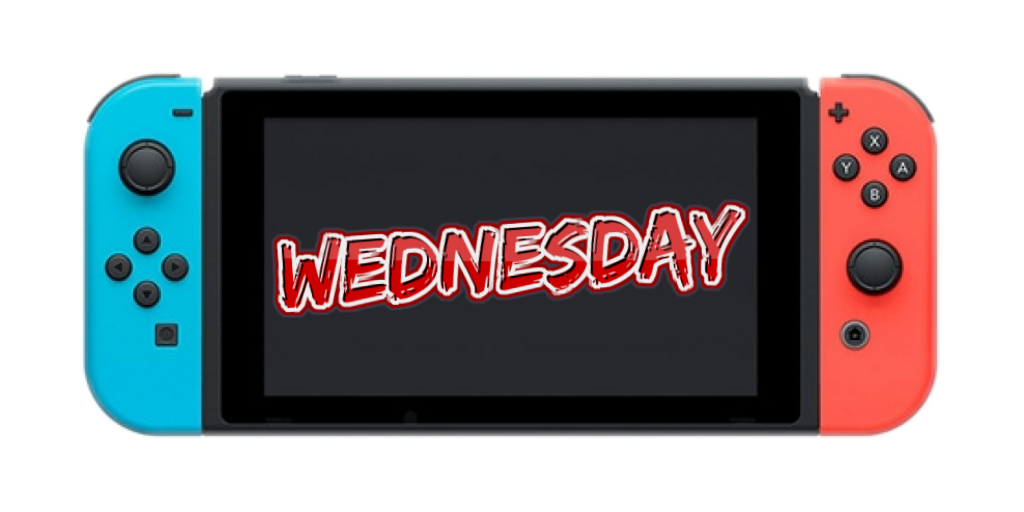 3000th Duel is action-adventure game that has speedy, exciting battles as its charm.
A hero with no memory, and with a mysterious mask covering his face, is thrown out into this land of unknown. Reaching to an end of his journey, he discovers a truth that is hard to swallow – something terrifying about his true identity…
---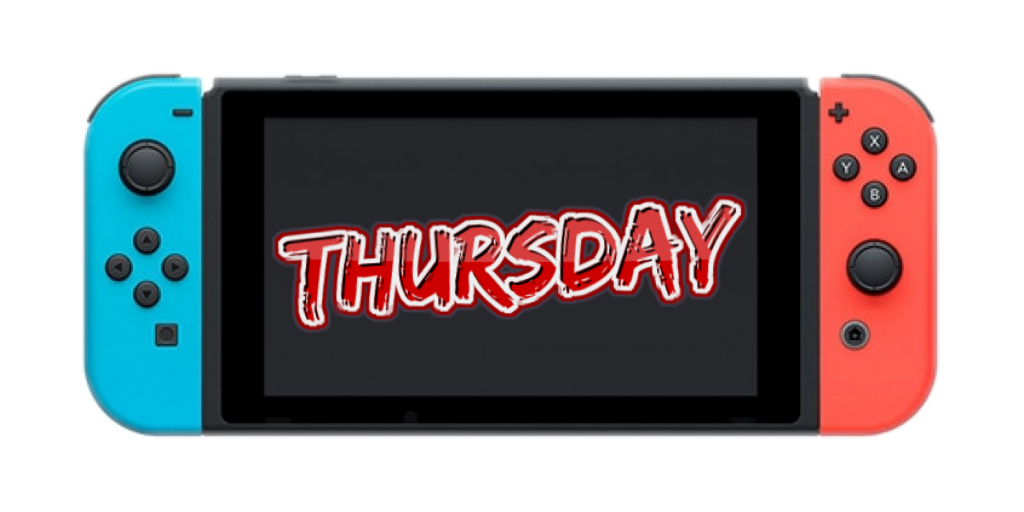 A Sound Plan is a local competitive arena game about using sound to manipulate zombies into attacking your friends, or enemies, we don't judge. Kill your foes in one of two ways: bash their skulls in with rocks (always fun), or lure zombies into them using sounds generated by throwing rocks into walls or other people. Be violent, be passive, we don't care, just take each other out!
---
Set before the events of the original Devil May Cry, this action classic sees Dante facing off against his twin brother, Vergil, who has designs on unlocking a gate to the demonic realm, to which Dante himself holds the key… Featuring selectable combat styles such as Swordmaster and Gunslinger, Devil May Cry 3 brings an extra level of strategy to the series' renowned stylish gameplay.
This edition includes all of the Special Edition content, including the ability to play as Vergil, and even includes extra bonus features exclusive to the Nintendo Switch.
---
More than you can handle: 18 titles!
We're proud to present you this compilation of 18 titles from the Double Dragon and Kunio-kun series.
Among the 15 Kunio-kun titles, 11 of these had not been released in North America yet! All the in-game text has been translated in English.
Choose between playing the "original version" or the "quality up version", where the mechanics and the game commands have been improved!
---
Lines XL – beautiful Numberlink-based puzzle game involving finding paths to connect colored tiles in a grid.
---
Frederic is back… Although the previous battle ended with a victory, the evil is again present. Zeitgeist*, the wicked, cybernetic, quintessence of absolute evil, has a plan. Evil plan to throw Frederic into the vortex of time while taking away everything that is most valuable to him. Zeitgeist is not alone. Frederic will have to face the infected, steel-bound great composers of bygone times. Skills and piano are the only things our hero has left – is this enough this time?
---
Rule the Night! Control a deeper, darker fighting experience than ever before. Battle with 21 unique characters, including the all-new Londrekia with his original moves, story, stage, and music. Master devastating new combos and dazzling special attacks in online, arcade, story, and training modes. Command combatants with different brawling techniques showcasing over 12,000 stunning frames of animation.
---
Ordinary high school, zombie outbreak and the bunch of survivors in a run for life.
This time you don't 'face' the obstacles, but the actual pursuit. Don't let the zombies catch you up, throw them the obstacles and aim for the head before they take the first bite. In the meantime find the lost recordings of the audio log and reveal where did the infection come from in your small town.
---
A story focused spaghetti western platformer with tactical turn-based combat, taking place in a completely hand drawn harsh world inhabited by insects.
You follow the story of Jack – a mosquito bounty hunter, on his path of revenge. Soon however, he finds himself neck-deep in a vicious scheme that is far more than he bargained for. Heavily outgunned and outnumbered, Jack will need help from a few rather unusual allies to even the odds. In the land with no laws, from deserted anthills and dusty mines, through badland battlefields to treacherous swamps, he's on a hunt for the Calaveras gang. And they are wanted alive…or dead.
---
Action-adventure Platformer in Norse Mythology
Oddmar struggles with life in his village and is not worthy of a place in Valhalla. He is shunned by his fellow Vikings and must redeem himself of his squandered potential. One day he is offered an opportunity to prove himself, but at a price…
---
Step into the roles of Vita-Boy & Mina-Girl, co-piloting the Capsule Ship to wipe out vile pathogens from within the body of a host. Using innovative controls, you'll zap down foes with your Vitamin Beam, brandish the ship's handy claw module, and twist and turn through colorful, maze-like environments to save the members of the Sable family — including the dog! — from an assortment of hazardous and increasingly wacky predicaments. Every stage also features variety-packed sub-games that will have you tilting, grabbing, and dancing your way to victory!
When playing together, coordination is key, as one player holds the Joy-Con™ controller vertically to move and shoot, and the other holds the Joy-Con horizontally to rotate and aim. Only by forming a connection and harnessing the vitamin power of Vita-Boy & Mina-Girl will you be able to stop the molecular menace!
---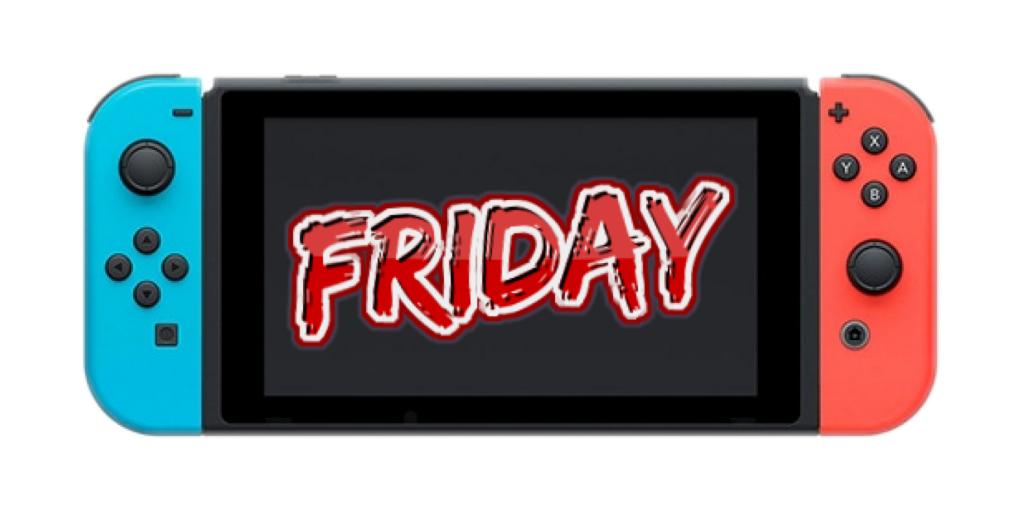 Brief Battles brings butt-em-up action to your screen in a party game with a cheeky twist: It's all about the undies! Start hilarious battles with nothing but your buns to slam and squish those in your sights. Scramble to grab super-powered undies to embrace the power of the butt and gain an underwear-fueled edge over your friends, as you strive to prove who has the mightiest buns.
---
Ego Protocol: Remastered is a mix of classic platformer and logical game with retro, handmade graphics! Be smart and quick, solve puzzles and avoid traps! Guide your robot safely!
---
Tower of Babel is a multiplayer physics-based tower building game. You and your friends will have to build a tower together. But beware! Who makes the tower collapse loses the game. Build with caution then cast magic spells to scupper your friends moves!
Easy to pick up and endless fun! Play with your friends or with your family in 3 crazy modes. You can also play online against another team!
---
In the year 3716, humanity lives under constant risk of ruin from a colossal alien threat known as "GIGANT". Fleeing its destruction, a mysterious young girl arrives on ARK-3, a magnificent city built in the sky.
Ciel Fledge is a game about raising an adopted daughter in a future world that still has hope. Featuring compelling management gameplay and a loveable cast of characters, it's up to you to take care of Ciel until she reaches adulthood and becomes ready to fledge the nest.
---
The retro-hardcore topdown masterpiece was carefully crafted during 5 years of community feedback, carrying over 4k sprites, tribal drums, fuzzed guitars and flawless gameplay.
The players can choose a Saint, tune it to fit their gameplay style and try to survive a gun-filled pit where you can cut bullets with swords, unleash havoc with psionic powers, and evade hells of projectiles. Each character is a love letter to ARCADE games, like Kore, inspired on classic shmup gameplay or Aya that calls for a progressive combo score beater. A hardboiled egg of the Brazilian underground game development scene and a Must-Buy for the finest tasted ARCADE enthusiasts!
---
Last Encounter is a twin-stick action roguelite in deep space following a group of heroes trying to prevent the unavoidable by cloning their ships and designing their weapons with swappable components.
Advanced technology lets you and your friends clone your avatars so death is not the end. Teleport into new sectors of space, discovering the ever-changing, procedurally generated layouts and hazards filled with strange beings and alien environments. Find dozens of advanced weapon components scattered throughout diverse galaxy biomes. Combine the pieces as you see fit to create the strongest weapon in the universe.
---
Dark Tower is a brutal permadeath game. A deadly tower rooms of death exploration game where your every move is critical. Puzzle your way to the very top of the tower by unlocking doors with a brutally limited number of keys. Face dangerous enemies such as goblins, skeletons, mages, vampires, and more! Goblins, Skeletons, Zombies, Wizards, Warriors, Vampires, and many more are waiting for you in this fantastic classic-style deadly room of death RPG. Experience an epic adventure and defeat the evil forces. Explore floors shrouded in darkness and reach the top of the evil tower. Fight against hostile creatures and minions of the Immortal Queen. Be very careful and reasonably manage your keys. A bad decision might be your last.
Step into the Dark Tower. You will die. A lot!
---
Blood Breed is a brutal, retro-styled survival horror with challenging gameplay and mature visuals (nudity can be toggled on and off in the game menu). In this stylish game, you will fight for your life and explore hand-crafted-like environments. Your car breaks down in a mysterious area, full of horrific human remains, and you're left to face a murderous maniac who is hunting you down. As you dive deeper into the story, you begin to discover the twisted and paranormal meaning to it all…
Will you survive to see the light of day again?
---
Join brave Sir Lootalot on his epic quest in this little adventure. Explore and fight your way through the four dangerous dungeons filled with dangerous traps, devious puzzles and magical artifacts. Survive all four dungeons by unlocking new abilities and items that can help Sir Lootalot conquer his enemies. Knightin'+ is a classic adventure game inspired by many of the amazing masterpieces from 90s.
---
In Otherworldly your objective is to search maze for gold. But be careful, because dangerous monsters lurks in the shadows as well. Use your dexterity to avoid being caught! Find gold, hide in the dark and proceed to the exit.Atmospheric, horror-like game in which your aim to find gold in the labyrinth. Avoid traps, monsters and try to escape with legendary treasures.
---
After an incident King Lucas had with the Witch of Sausan, the Queen left him and remarried in an adjacent kingdom, and now his daughters are the only ones left at his side. Due to his love for them, each and every time they get lost in the castle, he moves heaven and earth to get them back and he only resorts to the most intrepid knights in order to find them. Will you be one of those knights?
Play for the favour of King Lucas and the three princesses' love. A castle will be randomly built and you must find them inside a little area of it. You can move horizontally and vertically through the rooms until you reach your goal. Once you succeed, the castle will become a little bit more difficult: a larger area will be unlocked… and the experience will become more hardcore when the princess becomes lost inside a fully unlocked castle with more than 1,000 rooms.
---
CONGRATS TO ALL THE DEVELOPERS AND THEIR TEAMS THAT RELEASED A NEW GAME THIS WEEK!
NOEN (@hashtagNOEN)
(SNAPP Attack needs your help! If you can afford it, please support the site by joining our Patreon or donating to our PayPal. The future of SNAPP depends on it.)