(The SWITCH Roundup is an ongoing daily article showcasing recently released noteworthy titles on the eShop. New games are updated as soon as possible, so check back often.)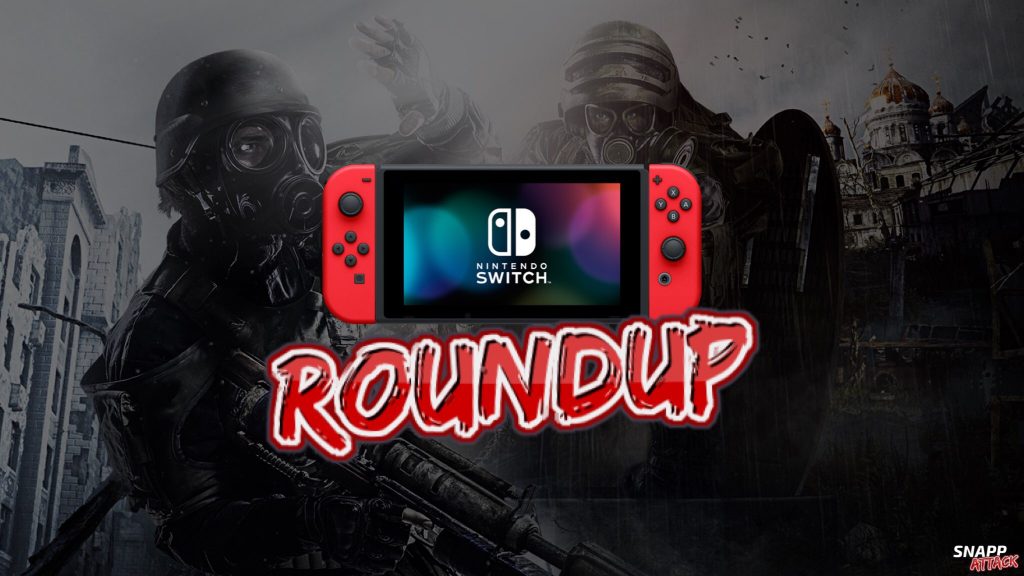 IT'S A NEW RELEASE WEEK ON THE eSHOP GLITCHES!
February is a short month, but the eShop doesn't seem to care when it comes to new games for the Switch. The biggest issue anymore is money and memory. This week looks to be another busy one with pretty much the whole Metro series coming out, Bucket Knight, Bloodroots, and a bunch more! So, lets act like Phillip Defranco and just "jump right into this!" Here's this week's Switch Roundup!
---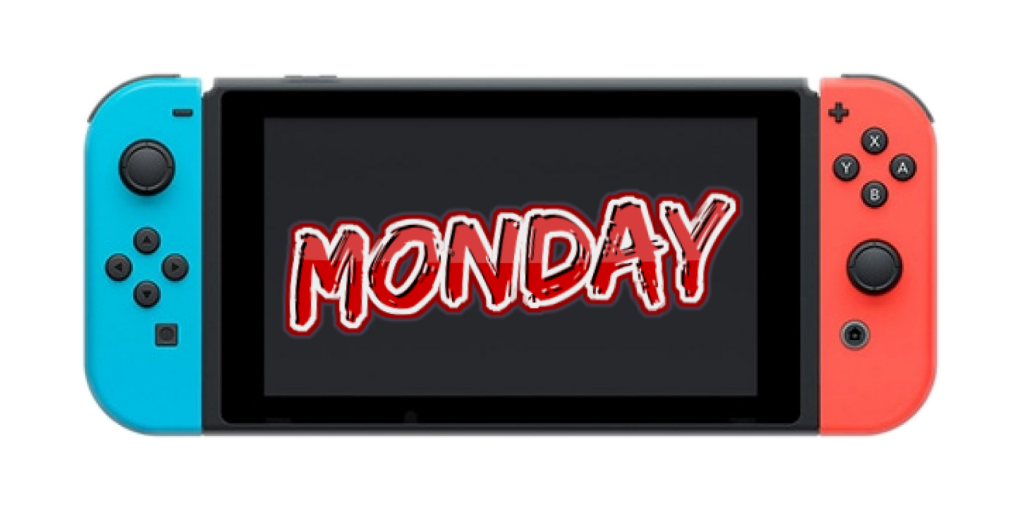 An evil pirate, Max, has stolen the sacred gems and has cursed the islands filling them with obstacles and traps. Help Ray, our pirate, find the gems and restore the natural order of things. Navigate your ship through the seas to get them, but remember: you will need a spyglass to discover new islands.
Solve fun math games to get them: addition, subtraction, numbering, multiplication tables, and division. The islanders need you!
---
No Time to Relax is a life simulation game where up to 4 players online or locally compete against each other in the ultimate game of life.
You now have the ability to beat your more successful friends with this fake life simulator. To win the game, you have to work your way up the corporate ladder, educate yourself and keep your sanity. This might seem easy, but working and studying your ass off will strain even the most iron-willed of your friends. It almost seems like there is no time to relax!
---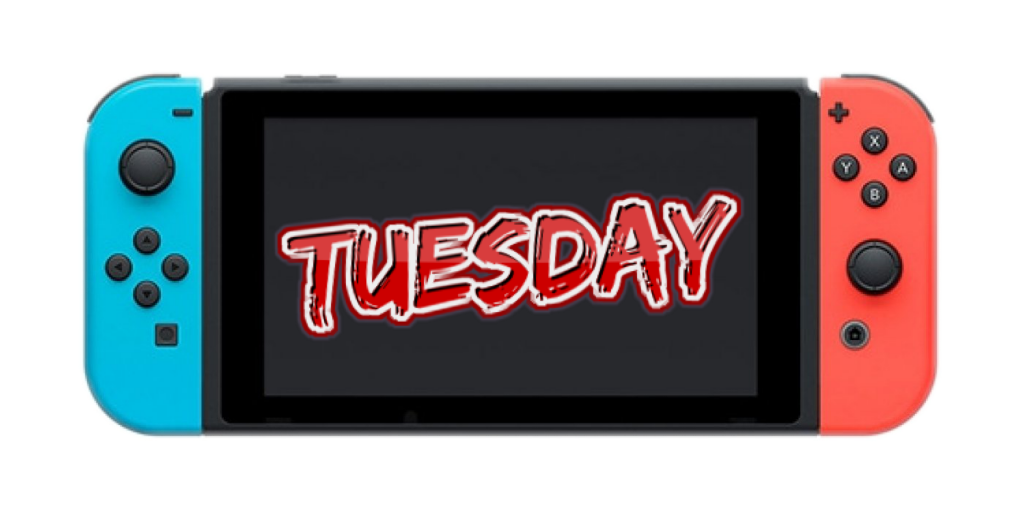 The hit hospital building management sim comes to console for the first time!
BUILD, CURE and IMPROVE: Design stunning hospitals, decorate them as you like, cure very unusual illnesses and manage troublesome staff as you spread your budding healthcare organisation across Two Point County.
---
Mega Man Zero/ZX Legacy Collection brings together six classic titles in one game: Mega Man Zero 1, 2, 3, and 4, as well as Mega Man ZX and ZX Advent. In addition to the original games, Casual Scenario Mode and a Save-Assist feature are available for those who would like to enjoy the story at their own pace. Players can also try their hand at the new leaderboard-based Z Chaser Mode, an exclusive new mode created just for this set of games.
---
Pre-purchase Rune Factory 4 Special on Nintendo eShop and receive the "Swimsuit Day" DLC, an exclusive Order that allows you to change the marriage candidates' default outfits to swimsuits!
Welcome to Selphia, a region ruled by the Native Dragon Ventuswill…and you! Start an exciting new life in the village and embark on a grand adventure!
---
SAMURAI SHODOWN has enjoyed worldwide success as a blade-wielding fighting game series since its first release in 1993. 11 years have passed since the last series installment, and it is now time for SAMURAI SHODOWN to return in a brand-new game featuring high-end visuals and gameplay! Faithfully reproducing the game mechanics and atmosphere that contributed to the success of the series, SAMURAI SHODOWN includes a revolutionary feature that learns players' game actions and patterns in order to create CPU-controlled "ghost" characters. With its story set one year before the very first installment, warriors and combatants from various backgrounds and with their own goals are about to battle to fulfill their destinies!
---
The Unholy Society, a quirky 2D adventure game mixed with action elements, is inspired by '80s and '90s movies, comic books, as well as everything else that fits into the categories of "iconic" and "pop culture".
---
ARCADE FUZZ is a 2in1 combo with the Walter Machado's hardboiled titles TTV3 and WARPZONE DRIFTER.
TTV3 is fast-paced maze wanderer minigame with procedural maps and audio, with original gameplay and aesthetics.
WARPZONE DRIFTER is a physics-based drifting minigame. Moving tentacles, limited time, procedural levels and the inability to break are elements of the challenge.
Put your reflexes to the test with these games of the Brazilian underground indie game development scene.
---
Help Thomas the Allergic Mailman gather all his lost letters in this challenging and unique 2D platformer! In Hayfever, the player takes control of Thomas – a young postman with a strong work ethic. There is just one tiny little issue… Thomas suffers from terrible (and we mean TERRIBLE) allergies.
It is up to the player to use Thomas's allergies to help him traverse a dangerous world, turning his weaknesses into strengths! Different allergens have different effects on Thomas – radically changing how he interacts with the world. Regular pollen allows him to build up a big sneeze to propel himself through the air. Smog, on the other hand, makes him swell up like a balloon. Peanuts… Well, peanuts are a WHOLE other story.
---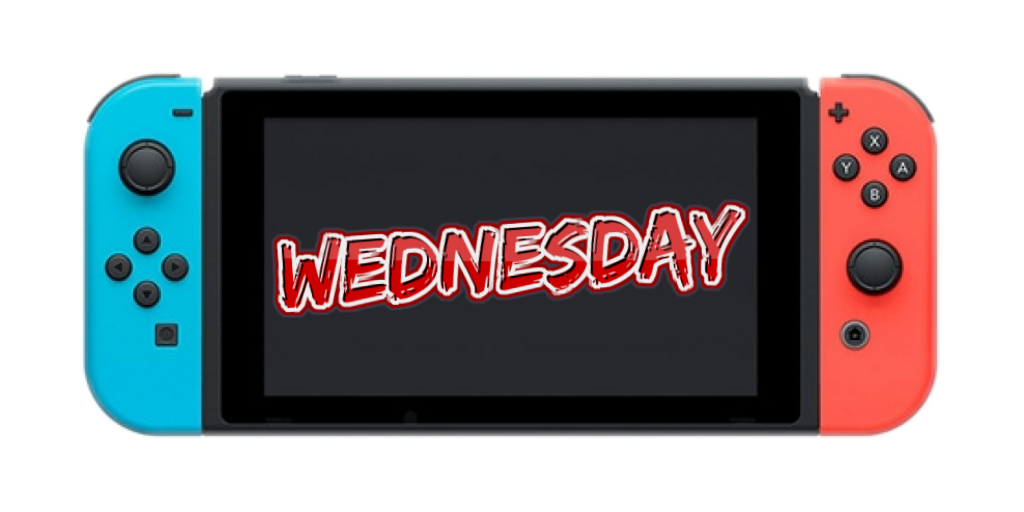 You're surrounded, outnumbered and have to use any weapon you can get your hands on to dismantle your opponents in a flurry of kung fu. That's the essence of OFDP2, the world's fastest brawler. It features the original OFDP's unique two-button mechanics which we've spent the last five years perfecting. Speed and precision are key in this whirlwind fighting frenzy, as players maintain control over the 26 different unlockable skills, frenetic gameplay, and classic kung fu-inspired animations.
---
Vasilis, the main character, has lost her husband Peter in the rebellious city center. The city has plunged into chaos by constant riots, and almost every day something is burned or someone is killed. Having been abandoned by the government, the center is now dominated by local workers and students, who were able to build four towers that bring life back to those that have died.
---
Crackpot outcast Edgar sets out to Boulzac to save his squash, and instead uncovers an unearthly secret at the heart of the city. A colourful, surreal and utterly bonkers point-and-click narrative
---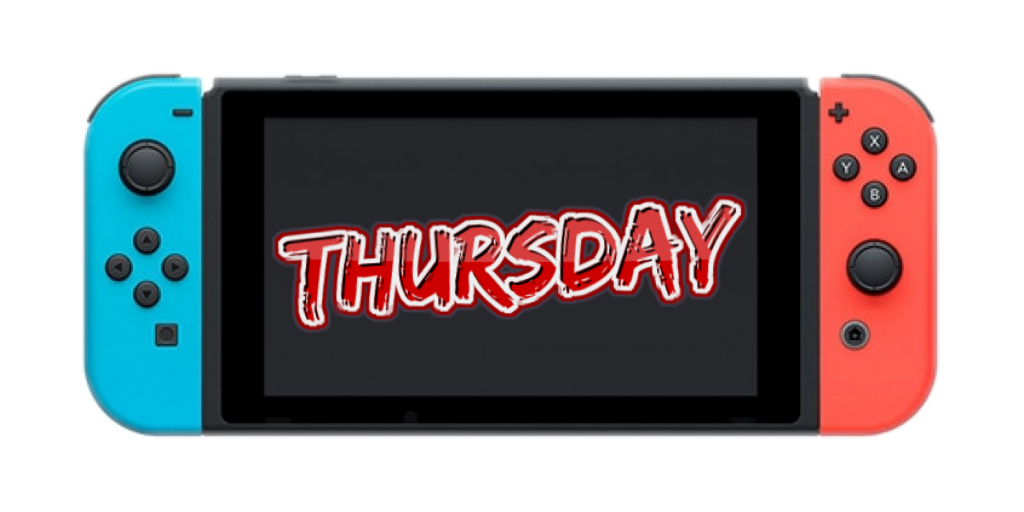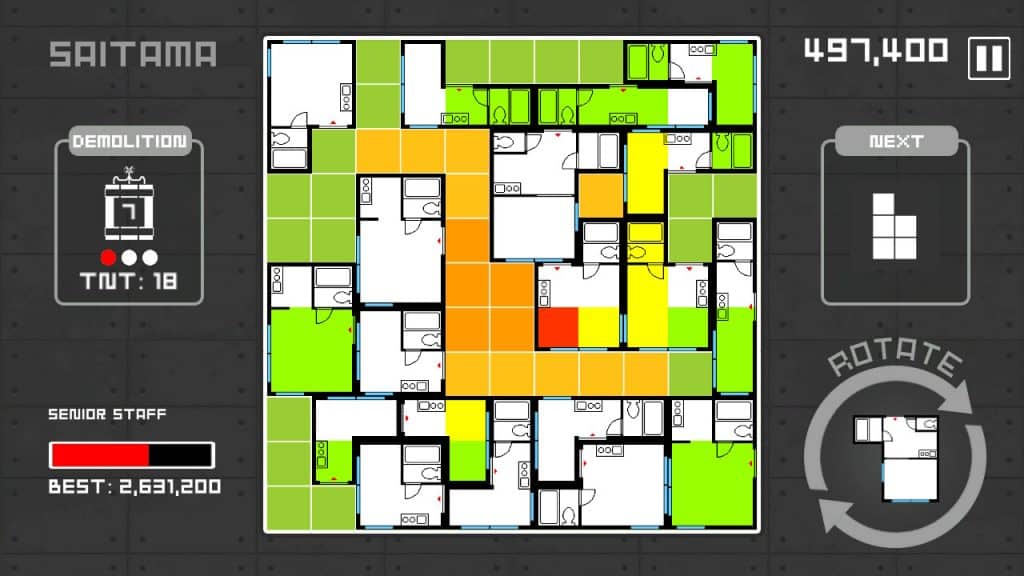 "Madori" means house layout in Japanese. This is simple puzzle game and It has no time limit.
---
No party is complete without steaming boxes of fresh pizza. But beware, your friends are hungry too, and this pizza isn't going to last all night.
Grab a hoverboard and get moving. Defend your pizza from other players and fight for slices from across the map in this fast-paced, competitive twin-stick shooter. Choose from an arsenal over 15 weapons ranging from swords to nukes to exact death and revenge upon those who would claim any slice unspoken for. Learn to take advantage of unique map conditions to get a competitive edge over your opponents. You've never seen sloths move this fast (then again, you've never had a pizza party with a hungry sloth before.)
---
The hero defeated the demon Guile, but lost his life in the process. Given five more days to put his affairs in order, guide him to the best possible funeral.
You are the hero, your last memory is fighting with the demon Guile and felling it, thus saving your world. However, you seem to have died in the process and now you cannot remember her, the one for which you went alone to fight the demon. Due to your great deed, the gods have given you five more days to put your affairs in order, but time will quickly take its toll and you will grow weaker as the days pass.
---
Bigger and badder than ever before, Kingdom Rush: Frontiers is a whole new level of the furiously fast, enchantingly charming gameplay that made the original title an award-winning hit. Tap your troops through an epic (mis)adventure as you defend exotic lands from dragons, man-eating plants, and ghastly denizens of the underworld -all with flashy new towers, levels, heroes, and more goodies to help you crush your foes to a pulp. (Don't worry, we've still got all the good ol' stuff from the last game, too. It's vintage now.)
Kingdom Rush: Frontiers packs in so much content, it's like a fully upgraded artillery blast of mouthwatering, pixelated joy launched right into your smiling little face… and it hurts so good!
---
A love letter to classic 90s survival horror games and all gamers who really love video games.
When you awake, you find yourself in a mansion, where was the secret research center, is now a maze full of horrible zombies and deadly traps. You'll have to escape by overcoming your fears, collecting items, solving innovative puzzles and revealing the cruel truth.
---
Race + food = Served! A top-down multiplayer racing game taking place in a fun culinary universe.
---
The bridge between literature and gaming. Step into the shoes of modern travelers—explore their desires, hopes and fears, and shape how their stories unfold. Make this journey your own.
---
From the studio that brought you Master Reboot comes a first-person story-driven adventure puzzle game, set in the beautiful, haunting cyber-world of Elysia. Collect unique hand powers, discover multiple endings and choose your own destiny as you unravel the mystery of your digital afterlife.
You will be taken on an intriguing voyage of discovery, through beautiful, haunting locations, facing challenges that will lead you into danger on your mission to unlock your identity, your story, your mystery. But beware: some mysteries are better left unsolved.
---
Gem Collectors, Dig This! Boulder Dash®-30th Anniversary™ finds our heroes, Rockford™, Crystal™ and others, facing a slew of new, exciting challenges in this legendary action puzzler. Dig through spectacular caves with 3D elements; avoid falling boulders; collect valuable gems and avoid nefarious enemies along the way. Discover treasure chests with rare collectibles and potent power-ups. With 260 exciting levels, 13 new, gorgeous worlds, and 10 playable characters, Boulder Dash-30th Anniversary is the best game in its 30 year history.
---
MouseCraft is an A to B puzzle game where players help Schrödinger, the crazy cat scientist, in completing his mysterious, mice-powered invention. Pile up Tetromino bricks to create a safe path for as many mice as possible, gather collectibles, fight enemies, use different types of blocks, blow up things and avoid environmental hazards in 80 handcrafted levels!
---
Underhero is an RPG-platformer where the chosen hero has failed, and an underling of the evil king reluctantly takes his place as the new hero. Use timing-based combat to defeat enemies as you venture across the land, face off against quirky bosses, and save the Chestnut Kingdom from your own evil boss, Mr Stitches!
---
When the Moon God turns the inhabitants of the forest to stone, four Animal Ninja Masters must fight their way to Mt. Fuji and break his spell. Use swift moves, an arsenal of tools, and each Master's unique abilities to save your home!
---
Voxelgram is a relaxing 3D puzzle game where you sculpture models by following logical hints. No guessing involved, only deduction and dioramas made out of solved puzzles!
---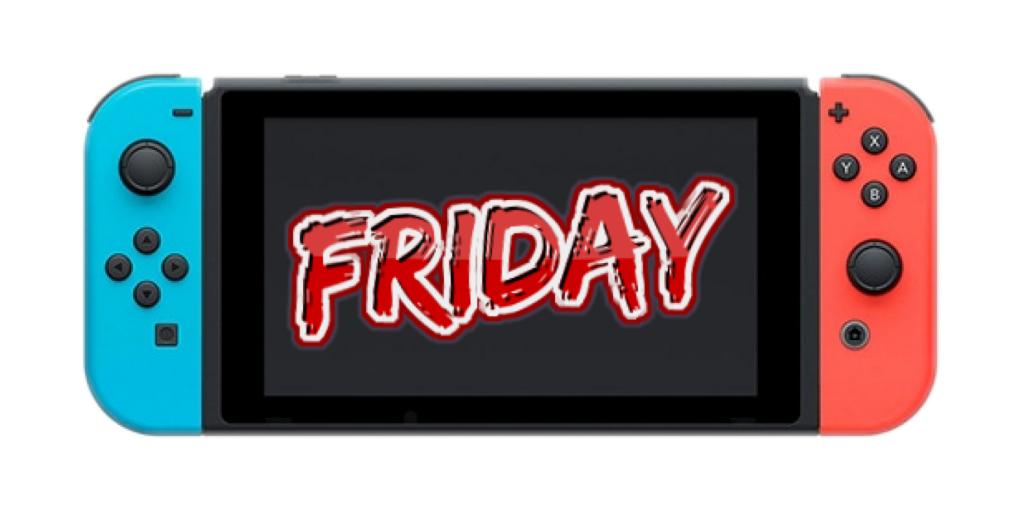 You are the pilot of a battle mech BE-A Walker (Biped Enhanced Assault Walker). Your mission is to defeat the hostile natives to protect the colony population. But annihilation of the native race is not the only way to stop the war. Choose your side and make the decision that suits you best: to be a human, a true son of Earth fighting for survival of your race and killing whoever stands in your way, or to be a humanist who's trying to protect the poor natives, victims of the greedy invaders.
Controlling the mech is not an easy thing. Raise up one leg, move it to the left or to the right, and then take a step. Repeat it for the other one. This is how the Walker walks. Control every leg to smash the enemies or to avoid grenades and missiles.
---
Welcome to the Grizzled Planet, a seamless open world platformer presented in retro style and filled with old-school challenges. Explore without pointers to uncover secret areas. Equip yourself with unique items and skills, even the ability to shrink and enlarge or explode and recombine. Only through self-discovery will you overcome enemy Dinos in epic combat and find the truth of Grizzland.
---
Skull Rogue is a rogue-like RPG inspired by the classics. Start with an ordinary skeleton and skill up to an incredible warrior. Dive into a world of eternal battles and endless progression. The further you are, the harder and more unique your enemies become…and so do you!
---
Pick up wings, spider legs, tumors and many other helpful mutations in this visceral, physics-based fighting game!
---
Including the epic single-player campaigns of both Metro 2033 and Metro: Last Light, Metro Redux takes you on a journey from the forgotten catacombs beneath the subway to the desolate wastelands above, where your actions will determine the fate of mankind.
Metro Redux is the ultimate double game collection, including the definitive versions of both Metro 2033 and Metro: Last Light, now available on Nintendo Switch™
---
In Bloodroots, the world is your weapon – improvise and adapt to an ever-changing ballet of ultraviolence, in a bloody revenge quest across the Weird West.
---
Even knights still have to pay taxes, loans and alimony. Help unnamed but brave knight in his sacred mission to find the Holy Grail (and make some money). Explore dungeons, slay enemies, avoid traps, stay alive and get rich!
---
Profane is a 3D boss rush Bullet Hell based on time. This means that you have to face every Boss and defeat them before your time runs out! Time is money and health, so acquiring abilities or being damaged will reduce your remaining combat time. You better watch out!
---
Fight your way to fame, fortune and glory in this first-person puncher roguelite as you work to retrieve the fabled Spartan Fist. Playing as Emma Jones, a down-and-out detective working to earn her keep, you'll tap your inner badass as you punch dudes so hard they explode. Navigate through an arena that's different each time you play and delve into a whimsically gritty and colorfully punk pixilated world while fighting your way to the top.
---
Ganbare! Super Strikers is an innovative mix between Tactical RPG and Soccer. Win matches to level up and earn new equipment that will allow you to learn special abilities, boost your players' stats or protect yourself against altered status effects.
Create your own Soccer team to take on the many rival teams in story mode! Can you join the National Japanese Soccer team to become the best soccer player in the world!?
---
Have You ever wondered how difficult is to shoot a ski jumper on the fly with a sniper rifle? 🙂 Ski Sniper gives You perfect opportunity to find out!
---
CONGRATS TO ALL THE DEVELOPERS AND THEIR TEAMS THAT RELEASED A NEW GAME THIS WEEK!
NOEN (@hashtagNOEN)
(SNAPP Attack needs your help! If you can afford it, please support the site by joining our Patreon or donating to our PayPal. The future of SNAPP depends on it.)