(The SWITCH Roundup is an ongoing daily article showcasing recently released noteworthy titles on the eShop. New games are updated as soon as possible, so check back often.)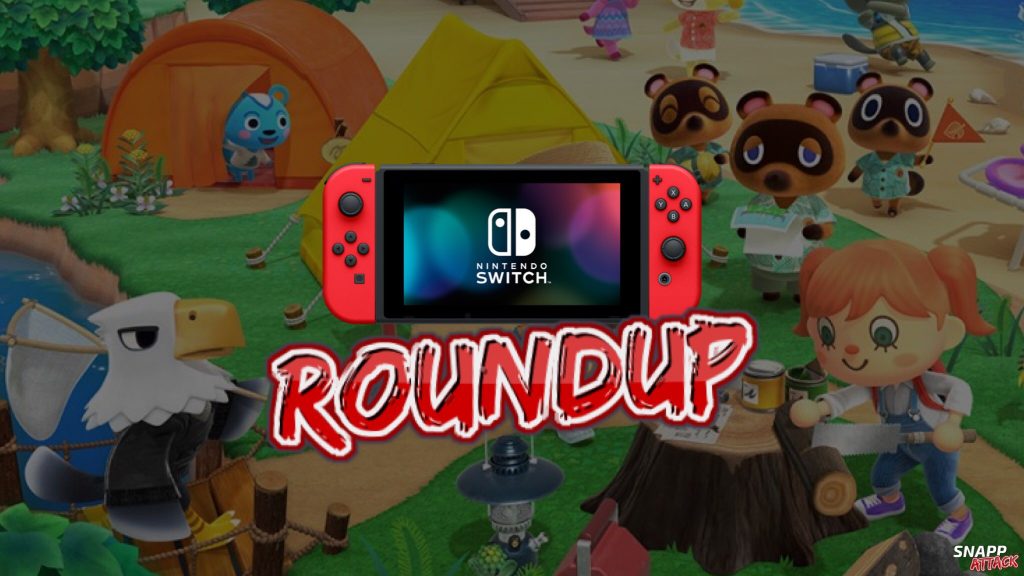 IT'S A NEW RELEASE WEEK ON THE eSHOP GLITCHES!
We're midway through March and it looks like it's going to be another great week for the Switch! I know that things have been pretty rough lately with this virus going around. Luckily we have video games to take our mind off of everything. We've got games like Ittle Dew 2, This Strange Realm of Mine, and of course, the new Animal Crossing. So, hunker down and wash those hands! Because we've got a new Switch Roundup!
---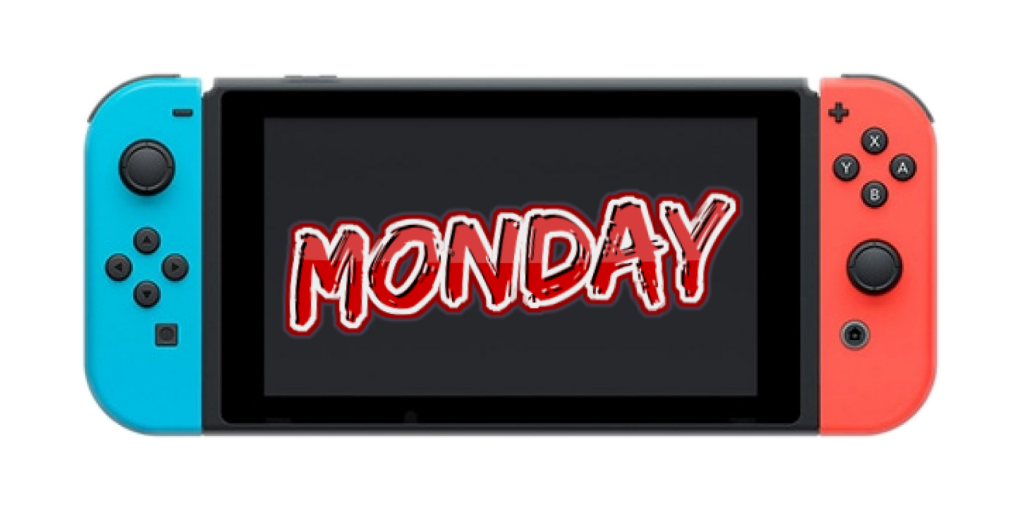 This Strange Realm Of Mine is a First Person Shooter mixed with Poetry and Psychological Horror. In REALM you explore your afterlife. On your quest you'll find characters in different situations, with their problems and thoughts on life. You can invite them to your tavern, a safe-haven in the midst of all the chaos. You'll also meet Ulrich, a spiritual guide who'll take you through your experience as a lost soul.
You'll come across monstrous beings who are eager to put their teeth in you. There are several ways to rid yourself of them, ranging from guns to melee weapons. Be ready to get your hands dirty and watch the blood drip slowly from the roof and walls.
---
Deep Diving Adventures will enable you to experience what it takes to be a modern diver. With relaxing exploration, you will discover the uncharted waters of the world while carefully monitoring your oxygen level and decompression. Gather forsaken relics, visit sunken vessels, discover unknown species and be rewarded by Professor Adams for your findings. Each submerge gives you the opportunity to uncover mysteries that would prefer to remain forever forgotten, such as the lost city of Atlantis.
---
A SUPER throwback to the classic quarter eating arcade games of the 80's. Super Bit Blaster XL is an enhanced version of the retro styled, addictive, and fast paced arcade shoot 'em up!
---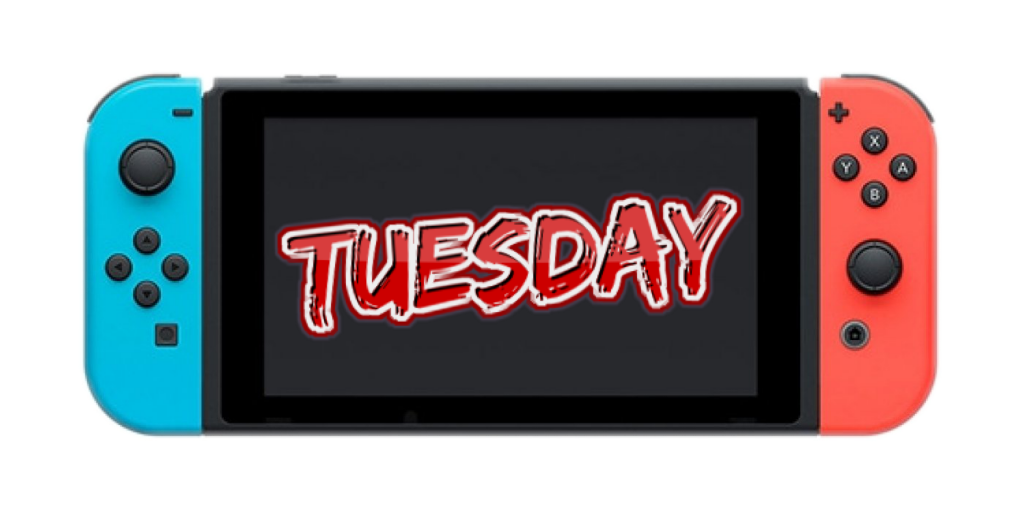 In OVERPASS™, the scree slopes, steep inclines, tree trunks and bogs present as much of an obstacle to victory as other drivers. At the controls of powerful buggies and quads from major manufacturers, such as Yamaha, Polaris, Arctic Cat and Suzuki, venture off into extreme off-road environments and challenge yourself on the game's highly technical tracks. Cope with vehicle damage, and negotiate the many natural and artificial obstacles in your way to achieve the best time possible.
Pure speed is not the name of the game; you'll need to master the realistic terrain physics and unique characteristics of the game's vehicles. Carefully select your UTV or ATV, plot your route intelligently, and manage your acceleration and the various differential and drivetrain options to dominate in local and online competitions.
---
Exit the Gungeon is a bullet hell dungeon climber immediately following the adventures of the misfit 'Gungeoneers' and their journey for personal absolution in Enter the Gungeon. The Gungeon has become a paradox and is collapsing! Armed with an ever-changing weapon, an insatiable need to loot, and the trusty dodge roll, each of our heroes must ascend and escape via their own unique route of increasingly perilous elevators. Battle against the last and most bitter of the Gundead at a frantic pace, slowing down just long enough to chat with some familiar faces… and a few new ones. Shifting rooms, enemies, bosses, bizarre weapons and items all combine to ensure that no two attempts to Exit the Gungeon are the same.
---
Sky Racket is the world's first Shmup Breaker, mixing the classic genres of shoot 'em ups and block breakers! Blast bullets back at baddies while flying over whimsical worlds filled with vivid, kooky colors! Grab your laser tennis racket, a stylish scarf and your best buddies to battle a horde of fluffy enemies trying to blow you up back to the ground.
Play as RacketBoy or RacketGirl, guardians chosen by the Capybara Goddess to save your galaxy from the paws of a destructive tyrant genius, Korrg! Unable to attack by yourself, you must strike enemies' attacks back at them, turning the battlefield into an explosive space tennis battle. Rain tennis-devastation down on hordes of ducks, cat-sandwiches, fluffy bunnies, space-tennis-robots and actual BANANAS in this unique and totally realistic adventure to save the galaxy!
---
Your destiny awaits in La-Mulana! Take control of archaeologist Lemeza Kosugi and navigate through puzzles, traps, and deadly Guardians in order to claim the Secret Treasure of Life. You'll need sharp wits, quick reflexes, and most importantly, all the courage you can muster. Will you succeed in unraveling the secrets of La-Mulana, or will you fall victim to the dangers that surround you?
---
Legends. Start. Here. Unleash greatness with your MLB crew in R.B.I. Baseball 20. R.B.I. 20 redefines arcade baseball action with major advancements & improvements.
---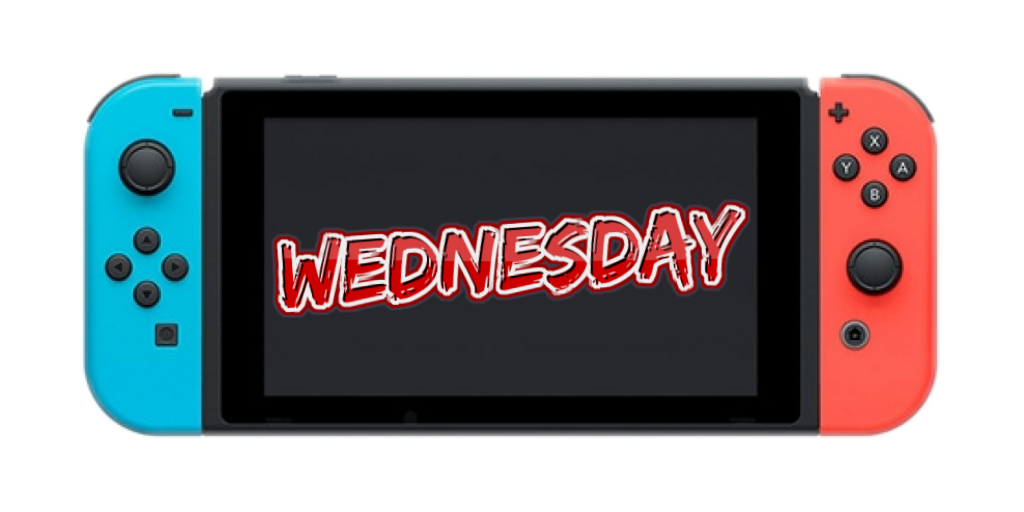 Beat criminal overlords and become the biggest fish in the city. Head out and race as fast as you can. Choose any car you want from an astounding selection of 69 cars – you can drive classic stock rides, new heavily modded dragsters, and even national police vehicles from 5 different countries.

Nothing will stop you from burning rubber on the streets. All races take place off the grid, away from the traffic, so you can get crazy with burnout, plow the asphalt, and race without limits.
---
Help the little skeleton to explode the way out from dark dungeon and not explode himself. Explosive Jake – classic arcade game. Not only humans afraid of dark and deep dungeons. Our hero – a little skeleton with unhealthy crave of explosions, which trying to escape from dangerous castle dungeons. Help him to avoid enemies and explode the way out.
---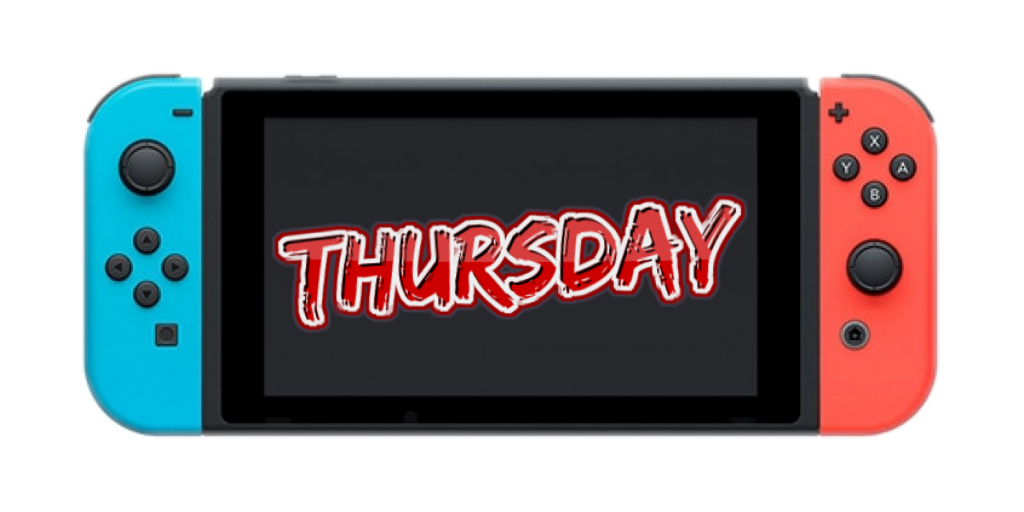 ---
Strange and unusual creatures inhabited Earth's underground, unknown to humankind. This was until Momoko, a fashion-obsessed high school girl, accidentally discovered them. Together, they plotted to combine the civilizations above and below the surface to create a new world: Dezatopia.
The player controls Akane and Aoba, Momoko's schoolmates who were hired to help start construction of the towering subterranean bridge until they discovered the extent of her plans. They decided to thwart the ambitions of Momoko and her loyal beasts with their work ship, the Speleological Fighter Pink Aurora. The craft has four unique, intuitive weapons to fight back against enemies from all directions. Upgrades and items can also be purchased from a mid-flight shop, but these advantages are countered by a dynamic difficulty system that automatically adjusts to match the player's skill level to ensure their experience, strategy, technique, and luck are always tested.
---
A post nuclear apocalyptic world that has lost light. Survive by escaping from mutants that roam the city!
The world you once knew has been lost to nuclear devastation. Facing this new world alone, you begin your search for other survivors… Mutants roam the demolished city, and you'll have to move silently to avoid them and deadly traps scattered throughout the modern ruins. All you have to help you is a single match, which you'll have to use to light your way and find a safe path out of this hostile world. Blind corners and bloodthirsty mutants… You'll have to conquer the fear within you and move forward one step at a time. Will you ever find your way out of this neverending maze…? There could be bonus content after you clear the game!
---
Ittle and Tippsie crash onto yet another island filled with loot, puzzles and mysterious inhabitants! They immediately set out to steal eight pieces of a raft from increasingly improbable locations including beaches, prairies, an art exhibit and some dude's basement.
Ittle Dew 2 is a charming and humorous 3D Action Adventure game with a focus on exploration and combat. Tackle the game's dungeons in any order and discover the many secrets of its expansive overworld. With four main weapons, combat and puzzling is streamlined, yet upgradeable inventory items add RPG-like character progression!
---
You're in deep space and something's collided with the ship. Main power is offline and you're trapped. It's lucky you have access to this terminal. It's a little old but with these two deck robots and some clever thinking you might be able to get power back online and save the day.
Take control of two walker robots as you tackle 30 decks that include engineering, labortories and high security sectors. The robots cannot be operated at the same time so you have to alternate between them, figuring out how to use them as a team to make it through each deck. Switch between the walkers at any time and make use of switches, lifts, bombs, energy beams and teleports as you aim to restore power, reactivate the life support and solve the mystery of the collision. An unknown voice on the other end of the terminal is your only guide.
---
Amazing classic game in a modern view. "Solomon's key" inspired game with many add-on.
After many centuries the dark lord is resurrected from his ashes, coming back to his castle and cursing the lands all around!! Now many ghosts and undead wander freely haunting every place, giving to the people only one option, escape! But when the hopes seem fade away… usually the heroes appear! The "Ghost Sweepers" are here! Ready to kick out some clumsy monsters! Prepare yourself to face the most fun army of darkness ever seen! Rounded ghosts, laughing pumpkins, creaking skeletons and many other weird creatures are waiting for you!
---
You are a Special Agent and your objective is to rescue a hostage deep beyond enemy lines! All your skill and tactcial decisions matter in this intense experience!
Beyond Enemy Lines: Essentials continues the trilled and intense combat experience from Beyond Enemy Lines: Covert Operations with a new campaign, additional Single Missions and weapons to utilize. Think your way in, observe the enemies and sneak into their base. Rescue an as hostage held agent from an unknown arms dealer, adapt to changing weather conditions, and use the the darkness of the night to your favor in this unforgiving, intense experience where skill and tactical decisions matter!
---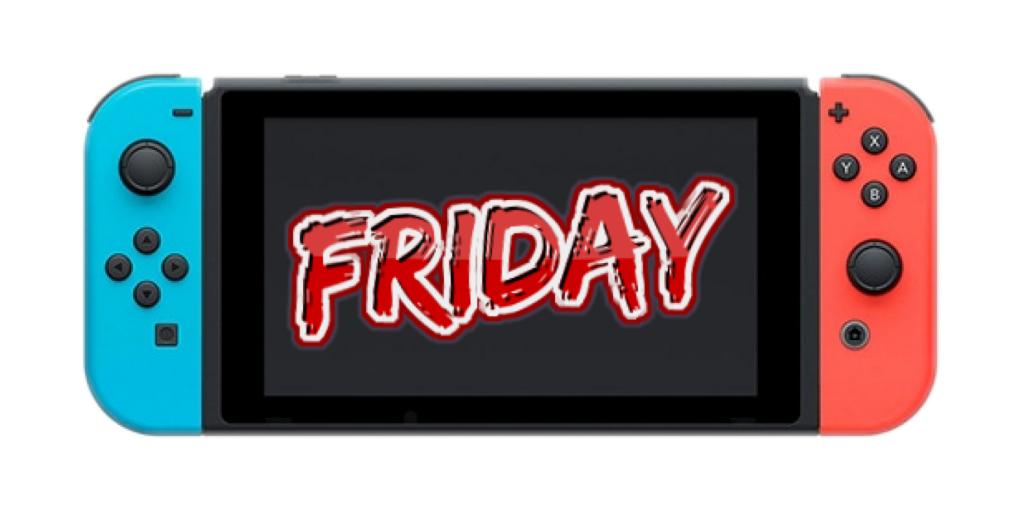 Forget the world. Fall in love with this enchanting zen puzzler. * Over 150 cunningly crafted puzzles! * Perfectly balanced difficulty curve! Set within an old abandoned house, the player restores order to the jumbled memories of the last occupant, and in doing so embarks on a haunting journey of self-discovery and reflection.
---
This Slasher RPG takes you to a dark fantasy world where hordes of monsters now rule over a once prosperous land. Fight them with a dynamic and intuitive combat system and level up your skills to defeat all 10 levels and the final Dragon-boss.
There are various enemies, each requiring a different approach from you. Attribute your skill points to develop a personal build throughout the game. You can choose to become an unstoppable tank, a deadly archer or a powerful mage, or combine all of these aspects in a unique way.
---
The gameplay is quite easy – hold, aim and release to get the perfect trick shot. Don't overshoot or you'll fall into the void! Adjust strength, angle and put some curve into your shot. Thanks to the realistic physical engine, the ball behaves naturally.
Enjoy beautiful and charming graphics while listening to chill music. Test your skills on 50 creative levels with clever obstacles. Avoid water, walls, magnets, windmills or it's game over! Warning – In some levels, you will have to show off your cleverness! Oh, and grab the bonus diamonds on the way.
---
Celebrate DOOM's 25th anniversary with DOOM 64, originally released on Nintendo 64 in 1997. Take the fight to Hell at home or on-the-go with DOOM 64's triumphant return to Nintendo Switch™!
Fight against demons in your crusade to hunt down the Mother of Demons and stop Hell's invasion. As you battle through more than 30 action-packed levels, be on the lookout for enhanced weapons and secrets to help you put an end to the demonic threat.
---
Escape to a deserted island and create your own paradise as you explore, create, and customize in the Animal Crossing: New Horizons game. Your island getaway has a wealth of natural resources that can be used to craft everything from tools to creature comforts. You can hunt down insects at the crack of dawn, decorate your paradise throughout the day, or enjoy sunset on the beach while fishing in the ocean. The time of day and season match real life, so each day on your island is a chance to check in and find new surprises all year round.
Show off your island utopia to family and friends—or pack your bags and visit theirs. Whether playing online* or with others beside you**, island living is even better when you can share it. Even without hopping on a flight, you'll meet a cast of charming animal residents bursting with personality. Friendly faces like Tom Nook and Isabelle will lend their services and happily help you grow your budding community. Escape to your island getaway—however, whenever, and wherever you want.
---
Mist Hunter – is a blistering fast rogue-like arena shooter. A deadly magic poison runs through your veins, there is no cure and your heart will stop beating in 90 seconds.
---
Thunder was out playing with his ball in the fields, when he suddenly heard a loud explosion near his house! He rushed home, worried about his parents, only to find no one was there. Just a single letter that said his parents had been kidnapped! It's up to Thunder to rescue his parents!
Dominate your enemies with a trusty weapon by your side! Each defeated enemy will drop special gems that make your gun even more powerful!
---
A special edition of the psychological horror of seeking satisfaction on the border of two intertwining worlds. An intriguing plot with erotic and occult themes guides the player's character through the Yelvertons' Victorian mansion and a perverse land inspired with Lovecraft's works and paintings of Zdzisław Beksiński.
---
CONGRATS TO ALL THE DEVELOPERS AND THEIR TEAMS THAT RELEASED A NEW GAME THIS WEEK!
NOEN (@hashtagNOEN)
(🚨SNAPP Attack needs your help! If you can afford it, please support the site by joining our Patreon or donating to our PayPal. The future of SNAPP depends on it.🚨)