(The SWITCH Roundup is an ongoing daily article showcasing recently released noteworthy titles on the eShop. New games are updated as soon as possible, so check back often.)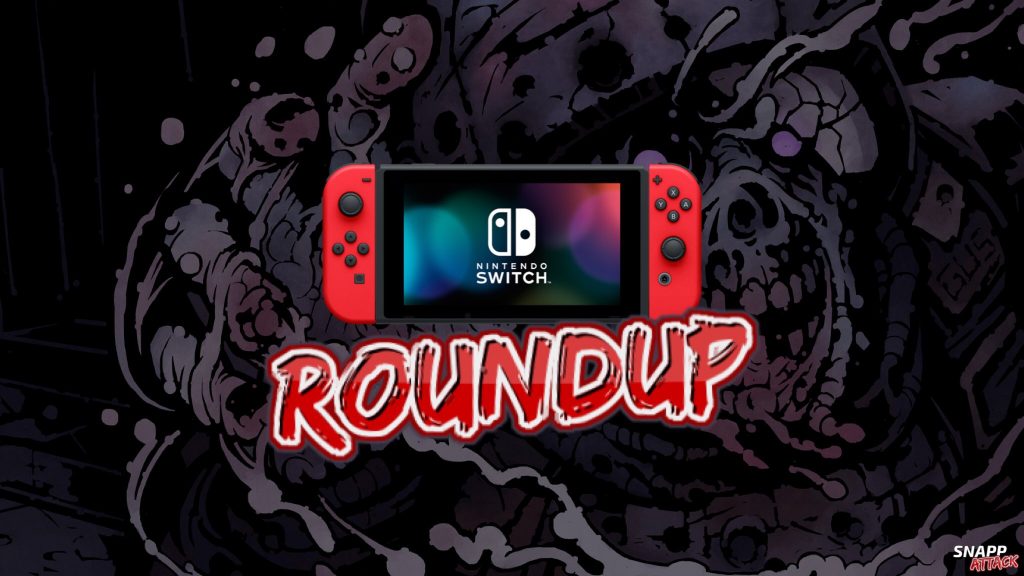 IT'S A NEW RELEASE WEEK ON THE eSHOP GLITCHES!
I'm trying to keep things as "normal" as possible during these crazy times. I know a lot of you are stressed, scared, or just plain annoyed at everything going on. So, hopefully keeping SNAPP going helps out in some small way by getting your mind off of things.
I'm sure a lot of you are still playing Animal Crossing on your Switches right now, but there's a bunch of great indie games that released last week and are coming out this week! So, tell Tom Nook that you're taking a little break. Because this is this week's all new Switch Roundup!
---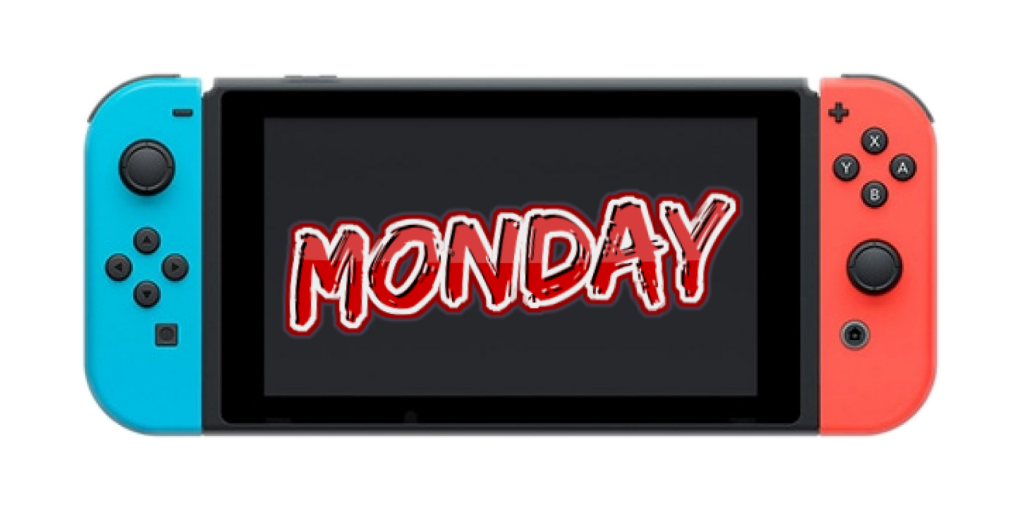 Solve the problems that the mortal realm faces in this auto-running, Greek-inspired rhythm game. Fight a variety of mythological monsters that are causing a chorus of chaos to impress each god and earn your right to challenge them one-on-one – in a battle of rhythm, of course. Keep in time and reveal each gods' true tune to persuade them that you have what it takes.
---
The Bug Academy consists of a series of lessons in which we overcome challenges based on logic and the physics system.They have to face various tasks – including delivering parcels, repairing damaged installations, building bridges, extinguishing fires, as well as playing musical instruments, painting, dancing, and even flying into space; all within the bounds of a physics system which, of course, leads to many funny situations.
---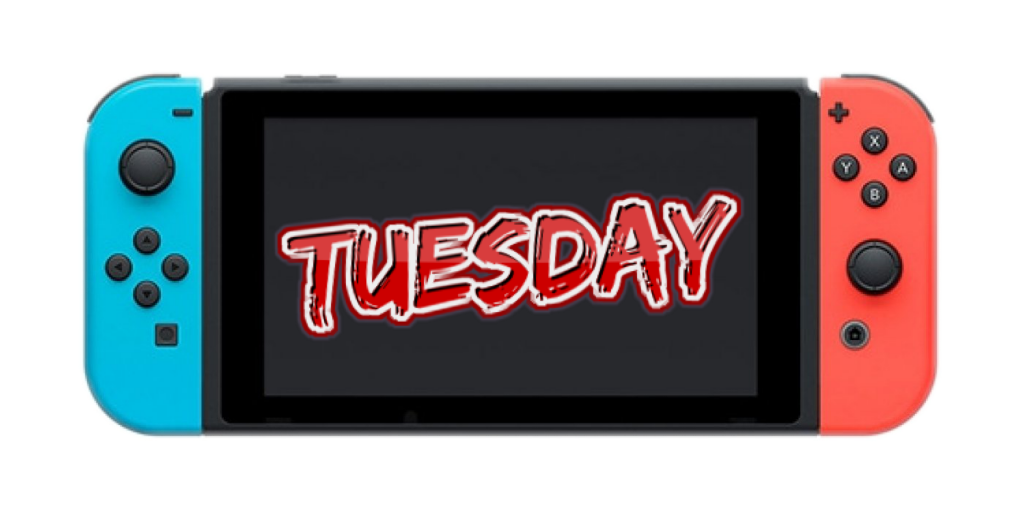 In a grim dystopian future, where mankind has scattered across the galaxy and the human society has split into two distinct classes, you are a poor stateless outcast forced to live off scraps from derelict alien stations and ships in the outer space. A fabled alien derelict ship somewhere within the Deep Sky sector of space is your voucher for a citizenship and a promise of cozy life on a hospitable planet.
Experience Deep Sky Derelicts in its definitive edition, which brings together the base game and its two DLC, New Prospects and Station Life. Both adding new features, content, areas, gameplay mechanics and much more!
---
Vampire: The Masquerade – Coteries of New York presents the conflict between two vampiric factions: the traditionalist Camarilla and the fiercely independent Anarchs. It's a unique, atmospheric, single-player narrative experience, set in the rich universe of Vampire: The Masquerade 5th Edition.
---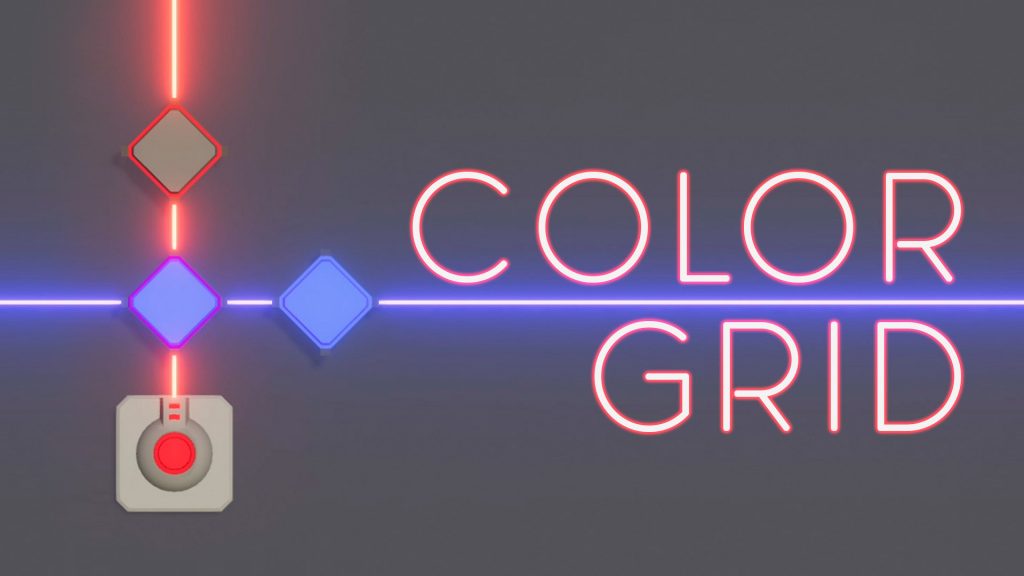 Colorgrid is a puzzle game about mixing colors in a Lab. Find the correct positions for your lasers and mirrors to get the right mix of colors in each material.
---
In Bohemian Killing the gameplay mechanics are based on the concept of two tightly interconnected timelines. The game offers a massive number of opportunities and ways by which the player can try to prove the protagonist's innocence. For example, the player can lie, support their testimony with additional evidence or even pretend to be insane in order to clear the protagonist of charges. The way of achieving the goal here depends exclusively on the player's imagination and tactics they apply. Thus, each playthrough can be completely different. The game features a dozen of regular endings plus a hidden one.
---
You've been hired by the Hyperspace Delivery Service to make a delivery to planet Miridian V.
Located on the other side of explored space, the trip to Miridian V will be a dangerous yet lucrative journey full of mad robots and unpredictable stellar phenomenon.
Can you and your crew survive the trip? Will you die from the dreaded Telunian flu? Hyperspace Delivery Service offers an exciting and strategically challenging journey where you must manage your fuel, oxygen, food, and various other supplies to make your delivery within the target time.
---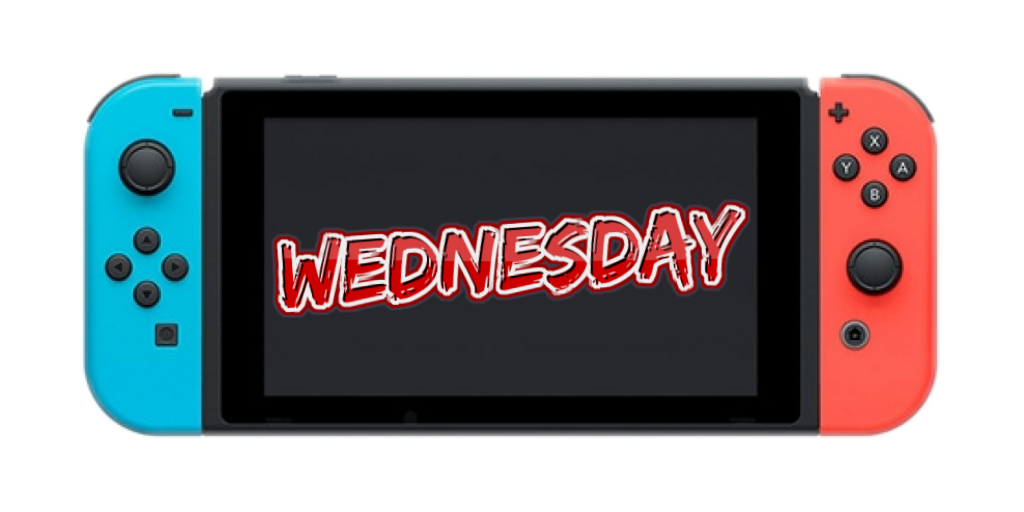 Nirvana Pilot Yume is the cure for your '80s sci-fi anime nostalgia: a retro-synthwave world with space races inspired by the DOS classic SkyRoads and a steamy visual novel of romance and redemption. Raise the volume and turn on the neon lights!
---
In a dystopian future, where Armies and the Police were replaced by robots and machines, their creator decided to take over the world. Now, it's up to Bones, a retired dog samurai from the Special Forces, to fight against the robot menace alone.
You will face several robot leaders in an action-packed platforming throughout the city, fighting in urban sewers, military facilities, factories and even in sky-high structures. Each level features several gimmicks and different challenges inspired by classic platformers from the past decades, as well as different enemies and memorable boss encounters!
---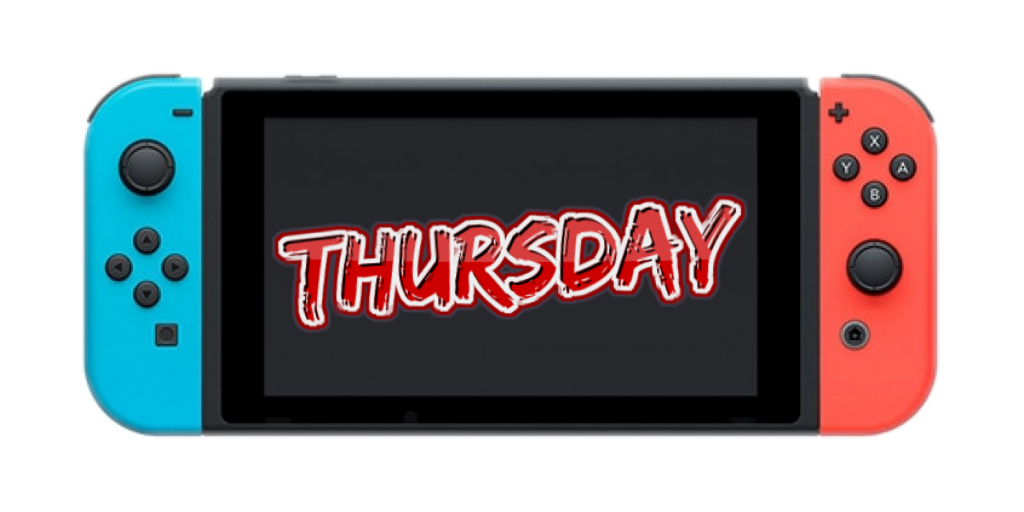 The land has slowly but steadily been covered with ice, forcing mankind to take refuge in the ocean. Even the sea cannot protect them forever. The ice overtakes the undersea home of a lone aquanaut, forcing an unplanned journey of exploration and discovery. Take control and follow a mysterious mechanical creature ever deeper… Could there be others still living on so far beneath the surface?
Manage your oxygen reserves as you make your way through this magnificent underwater world teeming with life. Maintain your suit's pressure resistance as you proceed deeper into the ruins of past civilizations. This hauntingly beautiful aquascape is truly the final frontier for this intrepid last aquanaut.
---
As the clumsy child of a CEO, you must climb the corporate ladder one office-themed puzzle at a time! Complete puzzles in multiple ways as you experiment with the interactive environments—a projector can be wheeled gently through an electric door…or catapulted through the wall. So toil (or tumble) your way to the top and make your father proud!
Your job duties can vary from fixing the office's internet connection to cleaning up experimental goo. You may bump into your coworkers or knock over a priceless item or two in the process, but as long as you get the job done you're one step closer to the executive suite! True star employees can also replay stages to try to earn a higher score by maximizing speed while minimizing damages.
---
The online multiplayer classic comes to Nintendo Switch™ with modernized controls. Take on the role of a new student eager to learn the ways of the Force from Jedi Master Luke Skywalker.
---
---
A new, remade version of the Panzer Dragoon game – true to the original, with improved graphics and controls, that suit modern gaming standards!
On a far, lone planet, you encounter two dragons awaken from the ancient times. Armed with a deadly gun from the past, and the guidance of your armored blue dragon, you must fulfill your destiny and keep the Prototype Dragon from reaching the Tower or die trying.
---
Grand Guilds is a story-driven, tactical RPG with unique card combat mechanics. You and your comrades will journey the lands of Irin, a continent on the brink of another war, while engaging in challenging tactical combat. Each playable character has unique mechanics and abilities that, when combined properly, will make the difference between complete victory or utter defeat.

---
Wenjia is a 2D platform game with puzzle-solving elements. Players can freely travel between two realms (the material world and the energy world), each of them with different challenges and obstacles. Players must utilize both realms' mechanisms to reach their final goal.
WENJIA's exquisite hand-drawn graphics bring out both the vivid colorfulness of the Matter Realm and the fantastical strangeness of the Energy Realm. The sharp contrast between the two realms offers the players a unique visual feast.
---
Guide the adorable robot "B" (because he looks like a Bee) to safety after he crash lands on a strange cubic planet. Explore each level, rotating it in 3D to see all sides,
looking for a way through to the goal. Make use of lifts and slide platforms to get around while looking out for dangers.
Think outside of the box to find solutions sometimes in unconventional ways to find a way forward. You'll be amazed at what's possible (and necessary!) and before long captivated to get to the end.
---
Sin Slayers: Enhanced Edition is an expanded version of Sin Slayers that includes all of the previously released expansions that include new locations, enemies, heroes, items, new storyline and many additional quests. Create, equip and lead a team of heroes. Each unit will have its own abilities and weaknesses, so plan your combat strategy accordingly. You'll journey through stinking primeval forests, boneyards riddled with crypts and the graves of fallen warriors, and other places even the bravest adventurer would fear to tread. Battles, traps, and bizarre enemies… Everything and everyone wishes to take your life, but don't succumb to despair. Between fights your party can take their rest at a fountain, or while on the road in an old church which leaves its doors open to the weary and wounded.
Travel every path and byway of the Valley, obtain new weapons on the field of battle or by fulfilling quests, gather ingredients for magical elixirs and resources to craft armor and amulets. If a certain item is beyond your crafting ability, ask the blacksmith in the Old Church for help. The best gear will allow you to challenge the deadliest monsters.
---
Challenge your friends in Death-match, Last Man Standing, Shotgun Soccer or crown yourself king of the couch in the all-including Party Mode! All bullets will bounce off the walls, giving your friends no place to hide, but watch out since your bullets might end up biting you in the ass! There are 3 weapon types in the game. By default you carry a shotgun and every stage has two extra weapon pickups.

---
Chew your way through 120 levels of addictive puzzle gameplay, where your only goal is to devour everything but your own wormy self. It's quick, tasty, and hard to resist. Just like a late-night snack.
How hard can it be to grab a bite? Quite hard, when you're an abominable serpent dwelling in a cemetery. Collect keys, open doors, and plan your every move so you don't paint yourself into a corner. Like it EXTRA SPICY? Hurry up and make it within the time limit—but watch out for the cramps.
---
One Step from Eden combines strategic deck-building and real-time action with rogue-like elements, allowing your character the chance to carve a path of mercy or destruction. Fight alone or with a friend in co-op as you cast powerful spells on the fly, battle evolving enemies, and collect game-changing artifacts. Can you make it to Eden or will your destruction be imminent?
---
Step into the absurd world of calligraphy combat and prepare to lay the smackdown upon all who dare to oppose you, dishing out damage with your chosen ink brush of brutality! Have you got what it takes to be a Wanba Warrior? Step into the absurd world of calligraphy combat and prepare to lay the smackdown upon all who dare to oppose you, dishing out damage with your chosen ink brush of brutality!
Utilizing hilarious swing-based fighting mechanics, in addition to a range of insane supernatural abilities, get ready to push your skills (and friendships!) to the limit as you fight to become the best there ever was. Set in the long-lost ancient past (or perhaps the far-flung distant future) warriors from across time and space have assembled to settle their differences. A battle for the ages is about to commence. A battle of Wanba Warriors!
---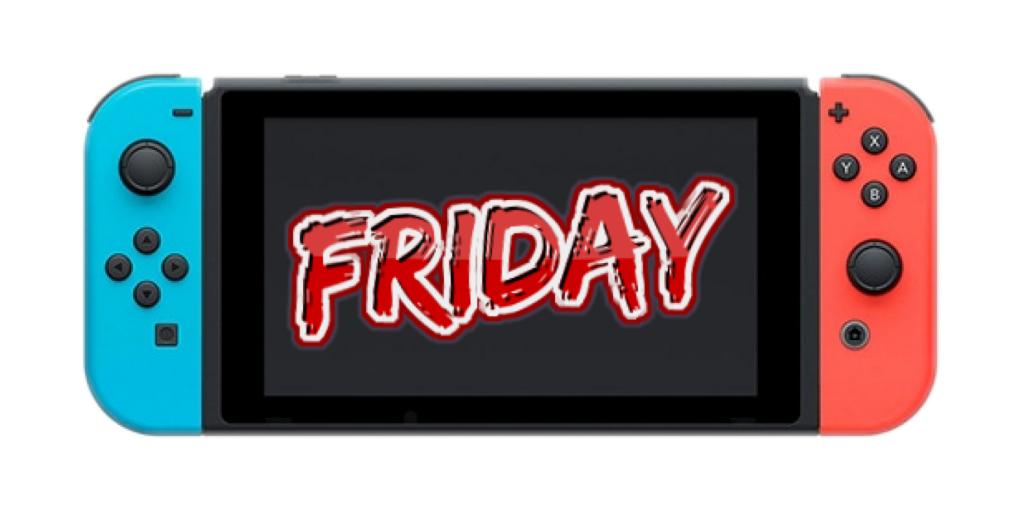 Explore and race across the prehistoric world of Gigantosaurus. This Disney dino tale is part saving the world, part super race, and all giant fun!
Rocky, Tiny, Mazu and Bill have scary problems – like the meteor that's blocked up Giganto's volcano! Only you and your dino friends can dare to solve puzzles and save the day – but you might need Giganto's powers too! And the end of each story is the start of a super rally to the next zone. Will you be the most roarsome adventurer or the fastest racer?
---
You are the President of the United States of America, and you must save all of us on Earth. The Boss of the Saints has been elected to the Presidency of the United States but the Saints are just getting started. After a catastrophic alien invasion of Earth, led by the evil Overlord Zinyak, the Saints have been transported to a bizarro-Steelport simulation. With homies new and old at their side, and an arsenal of superpowers and strange weapons, they must fight to free humanity from alien granddaddy Zinyak's mental grasp.
The Saints have gone from the crackhouse to the Penthouse, to The White House – but now it's up to you to free the world from Zinyak and his alien empire, saving the world in the wildest open world game ever, playable for the first time on Nintendo Switch™.
---
The PIRATE WARRIORS series has successfully combined the popular anime ONE PIECE with the thrilling action of the WARRIORS series to create a worldwide phenomenon selling more than four million copies! Based on the concept of "fighting hordes of enemies while adventuring with trusted allies," experience awesome ONE PIECE action lifted straight from the anime!
ONE PIECE: PIRATE WARRIORS 4 is the latest evolution of PIRATE WARRIORS action! Based on the concept of "experiencing a real ONE PIECE battlefield," buildings will come crashing down during the action and attacks will throw up smoke and dust, placing you in the thick of the ONE PIECE world! Injecting fresh elements that couldn't be achieved in previous entries has now realized an even more thrilling brand of PIRATE WARRIORS action!
---
Children of Zodiarcs is a story-driven, tactical RPG set in the fantasy realm of Lumus; a world divided by affluence and poverty. Take control of Nahmi and her fellow outcasts, utilising a brand new deck and dice based combat system to strike a blow to the noble Lords' and Ladies' unquenchable thirst for profit.
---
Duck Souls+ is a fast-paced, action platformer about a little duck with an incredible skill to dash and a mission, find all the eggs to save his species. Duck Souls+ is set in a cute and deadly fantasy world, where many traps will rip your wings off your body while you struggle to grasp the frail, fragile egg. Run, jump and dash through a colourful and treacherous environment to save everyone and become a hero, if you can.
---
In Repressed, the standard physical hero is abandoned, which affects the change in the environment in which he is able to function. As a shadow, the player must make sure to stay in the light and have space to bounce back. It is therefore important to use the right perspective. Changing the angle of the camera can unlock previously unseen paths. As they travel through the world, players collect fragments of their memories, which then have to be reassembled.
---
Copperbell is a hand-drawn adventure game where a demon lurks in the forest and only you can banish the evil. Test your wit and will by fighting enemies and evading traps. Explore and master dangerous environments. Uncover secrets and defeat challenging bosses!
---
CONGRATS TO ALL THE DEVELOPERS AND THEIR TEAMS THAT RELEASED A NEW GAME THIS WEEK!
NOEN (@hashtagNOEN)
(🚨SNAPP Attack needs your help! If you can afford it, please support the site by joining our Patreon or donating to our PayPal. The future of SNAPP depends on it.🚨)