(The SWITCH Roundup is an ongoing daily article showcasing recently released noteworthy titles on the eShop. New games are updated as soon as possible, so check back often.)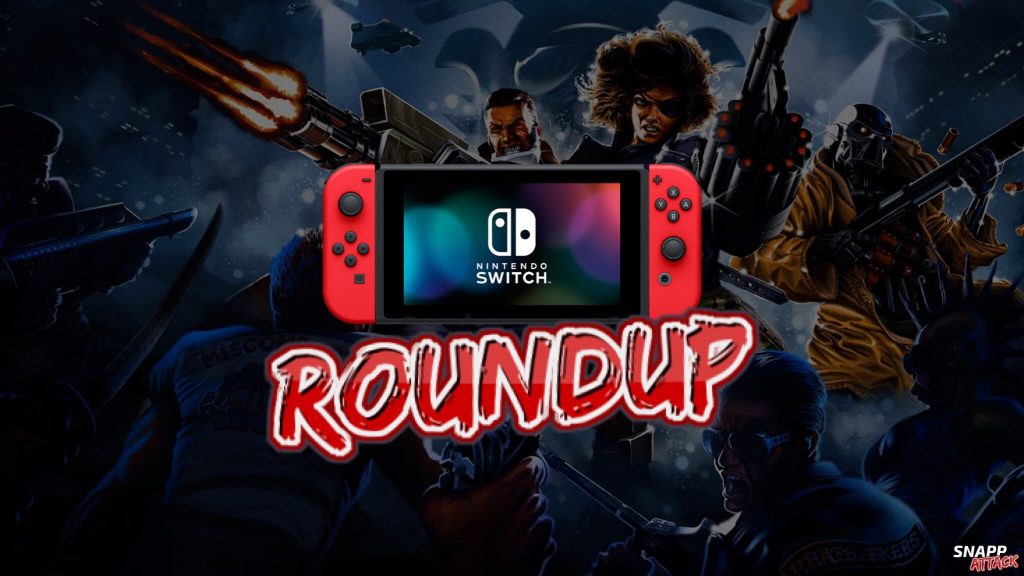 IT'S ANOTHER NEW RELEASE WEEK ON THE eSHOP GLITCHES!
It's also another week in lockdown here at SNAPP Attack. Luckily, the eShop has been on fire lately with new indies! This week is looking pretty good with games like Dungeon of the Endless, Huntdown, and Jet Lancer releasing. So, let's get things started! Here's an all new Switch Roundup!
---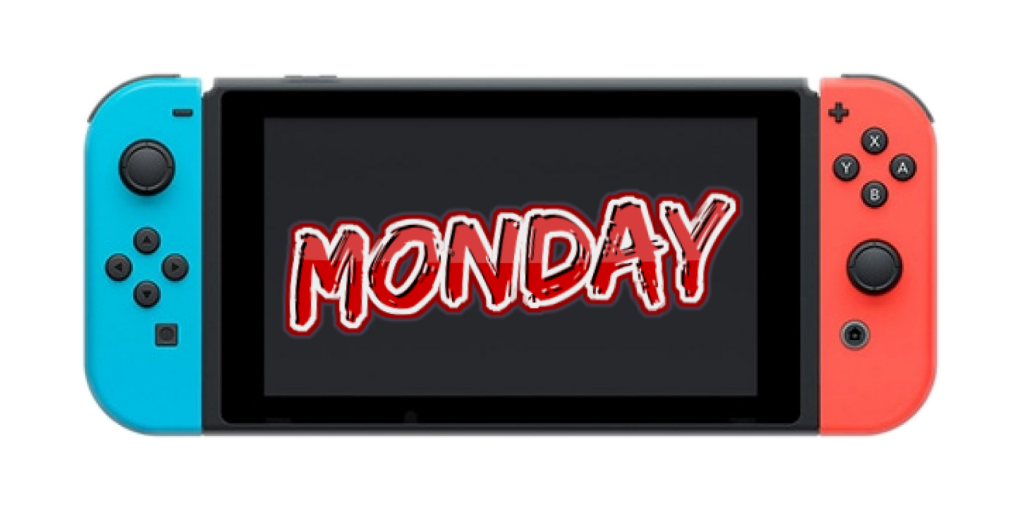 Following a sudden earthquake, Seb must escape a crumbling skyscraper. Along the way he will make some intriguing new friends, and together they might just unravel the sinister origins of the 'quake, assuming they can evade the mysterious stalker in close pursuit…
Starting at the top and working down, the game's 90+ levels take place inside the skyscraper. The player creates words on a grid of letters and obstacles, clearing a path for Seb and friends to descend.
---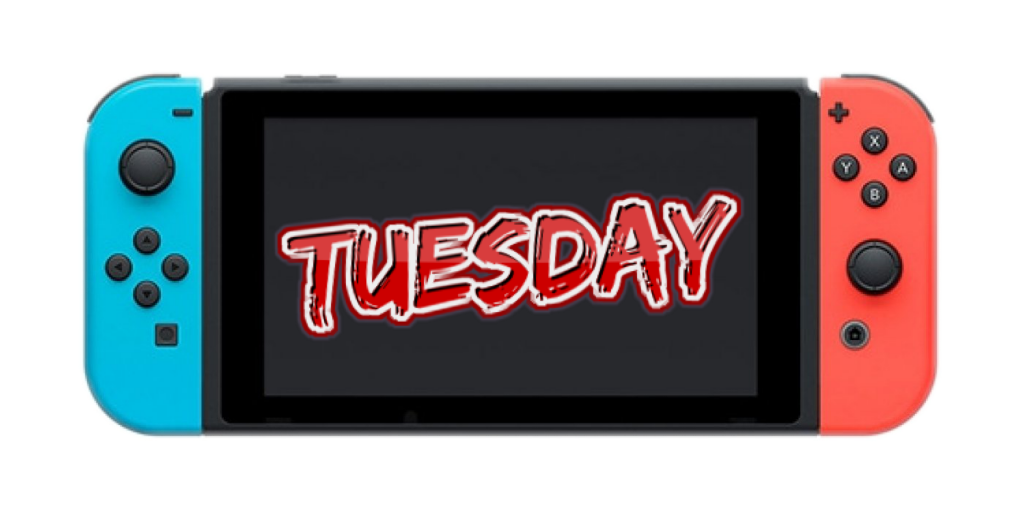 In the mayhem-filled streets of the future where criminal gangs rule and cops fear to tread, only the bounty hunters can free the city from the corrupt fist of felony. Lay waste to the criminal underworld and make a killing in this hard boiled action comedy arcade shooter.
Huntdown everything from feral punks to organised hockey hooligans, this game is riddled with 16-bit bad guys and crime bosses, each with their own stomping ground to reclaim, and arsenal of weapons to confiscate.
---
You are Ash Leguinn: badass pilot, highly paid mercenary, and flight-school drop out. Your day job is fine – the daily grind of dealing with Sky Pirates pays the bills – but nothing compares to the rush of demolishing a ninety-ton mechanical monstrosity at the speed of sound. And you'll have your chance. As mechanized weapons converge on Root City, you'll have to be at the top of your game to survive, and you'll have to surpass your limits if you want to save the world.
---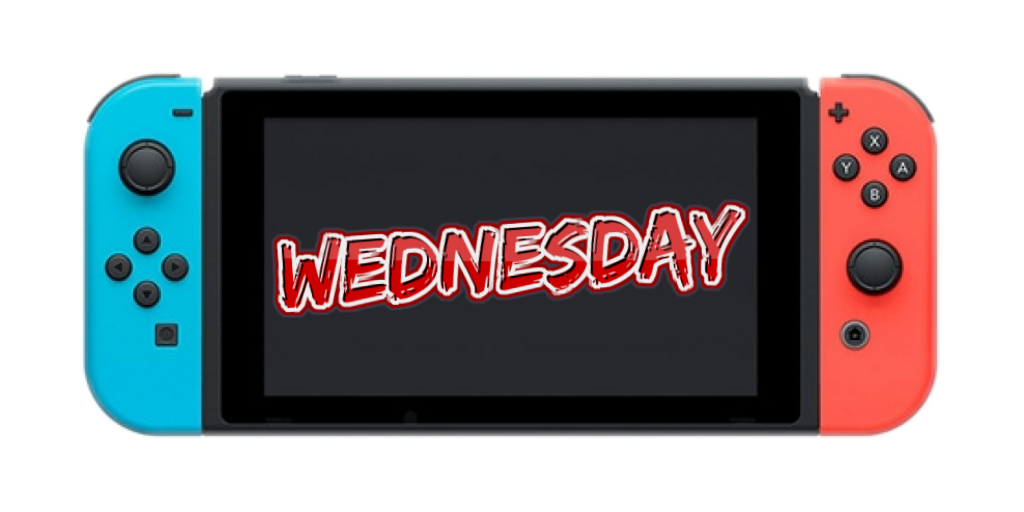 Make choices that affect the narrative and experience several different endings in this blood-red interactive movie!
---
Super Mega Baseball 3 refines the series' formula with the deepest on-field simulation yet, comprehensive online and offline game modes including a brand new Franchise mode, and vastly improved graphics. New content includes revamped UI plus tons of new audio, team/character content, and stadiums with variable lighting conditions.
---
A group of amazing islands need your help! Horrid plastic waste has washed up and you need to sort it out with your trusty Trash Blaster! But look out for the Litterbugs. They love mess and they're out to muck things up.
You need to wash away gloop, collect litter, earn coins and rescue the bankimals! These special animals are living piggy banks and with them you can help save the Savvy Islands and make things good again.
---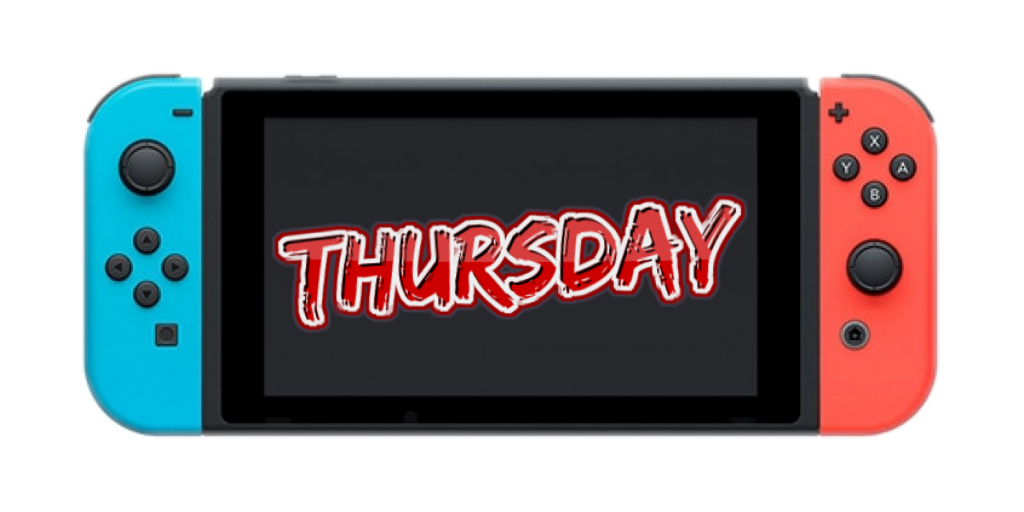 From Bethesda Game Studios, the award-winning creators of Skyrim, comes The Elder Scrolls: Blades – a classic dungeon crawler reimagined. Download now and play for free!
---
Experience fast action, thrilling levels, spectacular explosions and lots of pew-pew-pew. Star Horizon is a reboot for the on-rails space shooter genre.
---
SHMUP COLLECTION is the ultimate shoot 'em up collection from the vaults of Astro Port studio. Each game was remastered to offer you the best gaming experience ever. Your mission is simple, fight all enemies and save humanity. Games included: ARMED SEVEN DX – SATAZIUS NEXT -WOLFLAME
---
Get Carnage now and discover a new kind of racing game! Driving fast and getting to the finish line is only one of the multiple challenges that await you. Wreak havoc on the streets thanks to the extensive destruction model that lets you not only damage vehicles, but also cause visible changes in the environment. After a long battle, the location will look nothing like it used to at the start!
---
Without a shadow of a doubt it is one of the most dangerous motorbike races in the world. In TT Isle of Man – Ride On the Edge 2, you prove your worth in different championships before setting out to conquer the Snaefell Mountain Course, a 60 km-long track with both winding and straight sections that will push your riding skills to the limit. TT 2 features 17 additional tracks, 18 different motorbikes including classic models, and the official riders. And now it's more realistic than ever, thanks to entirely revamped physics and faithfully reproduced rider movements. Fine-tune your motorbike, upgrade its performance and monitor its data in real time so you can stay competitive. TT2 also offers a brand-new open world, a biker's paradise where you can test your bike settings and gain the experience you'll need to win the TT Isle of Man title!
---
Relaxing puzzle game, telling the story of Eon through gorgeous art and music. Zenge is a peculiar puzzle game, telling the story of Eon – a lonely journeyman who's stuck between the worlds and time.
---
Ion Fury is a true old-school first-person shooter from legendary 3D Realms, publisher 1C Entertainment and indie studio Voidpoint, set in a cyberpunk metropole.
---
It's up to you to help guide Munch in efforts to rescue fellow test creatures. These critters will be forever loyal to Munch and in turn enable his escape . Once free, Munch teams up with Abe and together they are guided by the wisdom of the Almighty Raisin. They are informed as to how to accomplish their goals, but in order to do so, they must work together. For Munch, his dream is to bring back his species from the brink of extinction. For Abe, it is to rescue his Mudokon buddies.
---
Experience the world of restaurant cooking in a highly polished, realistic kitchen. Use ovens, gas stands, pots, pans, bowls and plates, everything you need. Prepare dozens of lifelike ingredients – from vegetables through fish to steaks and poultry – to cook over 60 real dishes, or anything you like.
---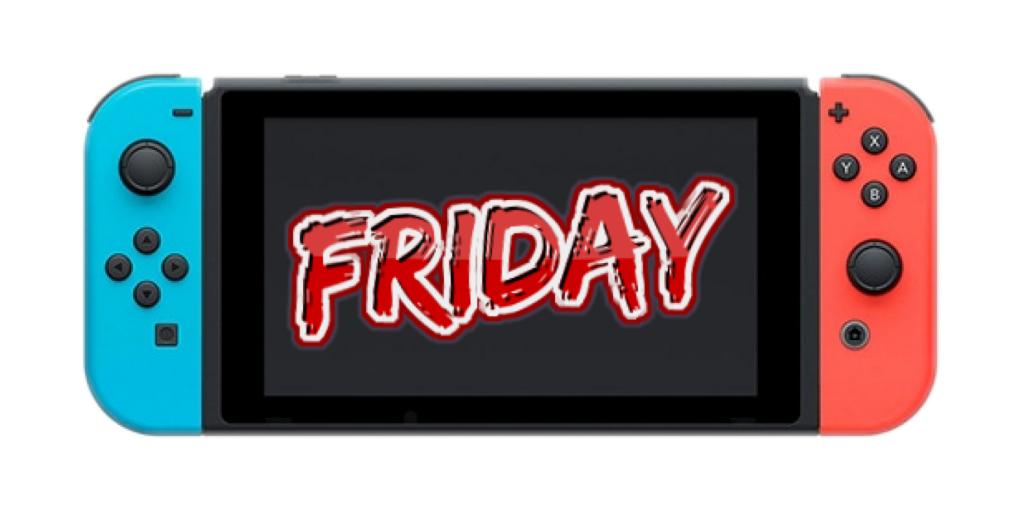 The Eternal Castle [REMASTERED] is an ambitious attempt to modernize an old classic in order to keep its memory alive. Through detailed research and hard work, the production team tried to expand the experience while keeping the same 'feel' and emotional flow of the original masterpiece from 1987.
---
Take the stage! The hit rhythm game series returns with exciting new features:
– Mix it up and choose from two playable modes: traditional button control-based Arcade Mode or the new motion control-based Mix Mode. Featuring fan-favorite classics and new hits, choose from over 100 songs for endless rhythm fun!
---
Dungeon of the Endless is the award-winning Rogue-Like Dungeon-Defense game, in which you and your team of heroes must protect the generator of your crashed ship while exploring an ever-expanding dungeon, all while facing waves of monsters and special events as you try to find your way out…
---
Poetic, surrealistic and melancholic, EMMA: Lost in Memories offers a unique experience in a strange and dangerous world where walls fade away as you touch
---
Thy Sword is a retro inspired hack and slash roguelike with procedural generated levels. Pick from different hero types like the Barbarian and Valkyrie to break the tyranny of the Dark Overlord!
Pick from three different difficulty modes to suit your playstyle. New to adventuring? Then select apprentice mode to have infinite credits or if you're a heroic veteran, choose hero mode where you only have one credit. Unlock additional heroes throughout your journey! Bring along a friend in 2 player cooperative mode to save the land from the Dark Overlord. Can you collect all of the crystals?
---
This arcade platformer for all hardcore lovers of toys. Simple and addictive time killer with lots of interesting setting in which a lot of different levels and worlds. Nice graphics eye accompanying soundtracks gameplay and online rankings.
In our universe, you have to not only reach the finish line , you have to overcome difficult obstacles in a colorful world , held level by level to give an unforgettable experience . This arcade platformer for all hardcore lovers of toys . Simple and addictive time killer with lots of interesting setting in which a lot of different levels. Nice graphics eye accompanying soundtracks gameplay and online rankings.
---
CONGRATS TO ALL THE DEVELOPERS AND THEIR TEAMS THAT RELEASED A NEW GAME THIS WEEK!
NOEN (@hashtagNOEN)
(‼️🚨SNAPP Attack needs your help! If you can afford it, please support the site by joining our Patreon or donating to our PayPal. The future of SNAPP depends on it.🚨‼️)