(The SWITCH Roundup is an ongoing daily article showcasing recently released noteworthy titles on the eShop. New games are updated as soon as possible, so check back often.)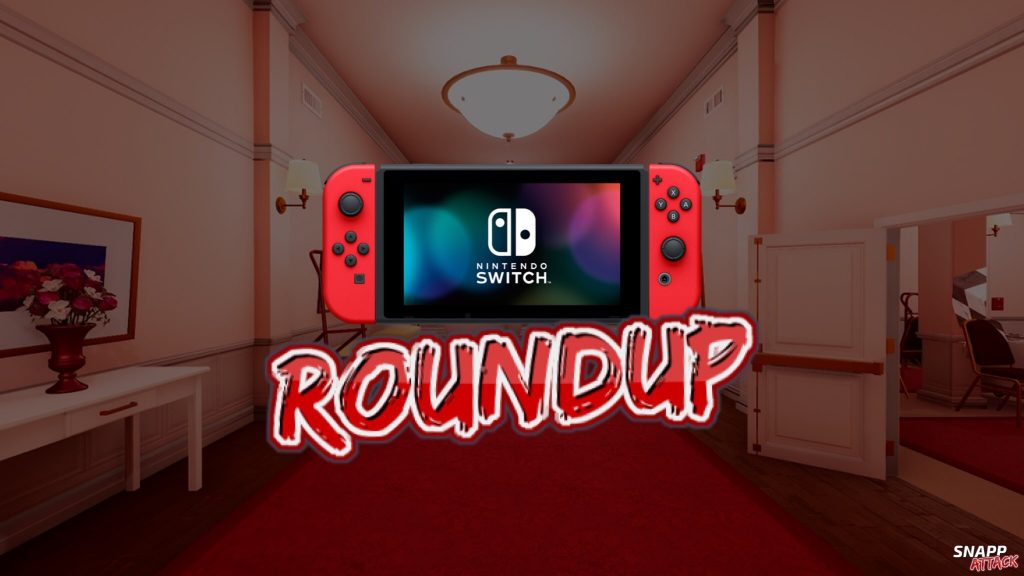 IT'S A NEW RELEASE WEEK ON THE eSHOP GLITCHES!
Last week may have seemed a bit slow for some with only a handful of games releasing. But, this week seems like it will more than make up for it with titles like Superliminal, Bloodstained: Curse of the Moon 2, and Deadly Premonition 2 coming out! Plus, I'm sure there will be a few surprises. So, let's get this party started! Here's this week's all new Switch Roundup!
---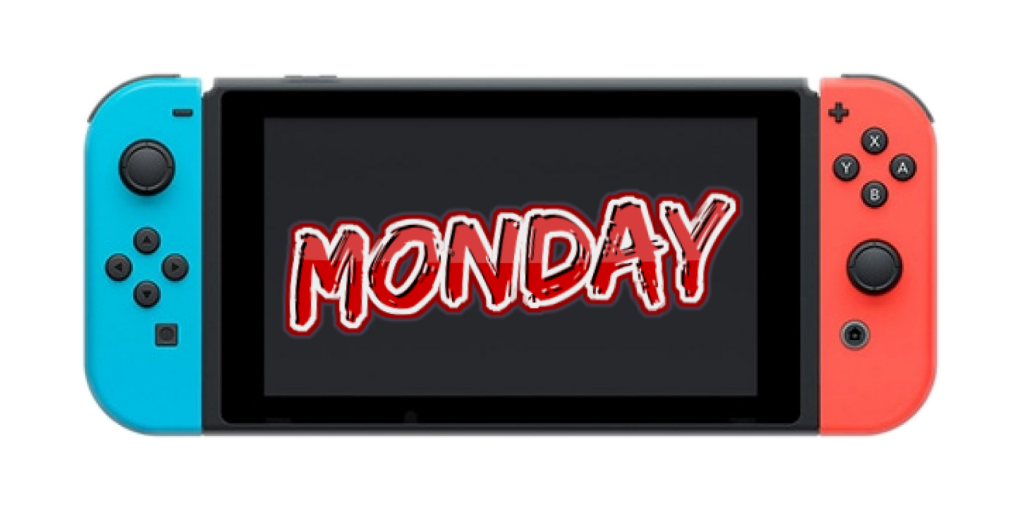 Gerty is a top-down rogue-lite twin-stick shooter with fully destructible environment. Carve your own path through replayable procedurally generated levels and create tactically advantageous situations to eliminate the alien threat in intense, tough but fair, action packed gameplay. Mine Juice crystals to upgrade your gear, discover alien structures, and eliminate the source of the alien threat in singleplayer or local co-op mode.
---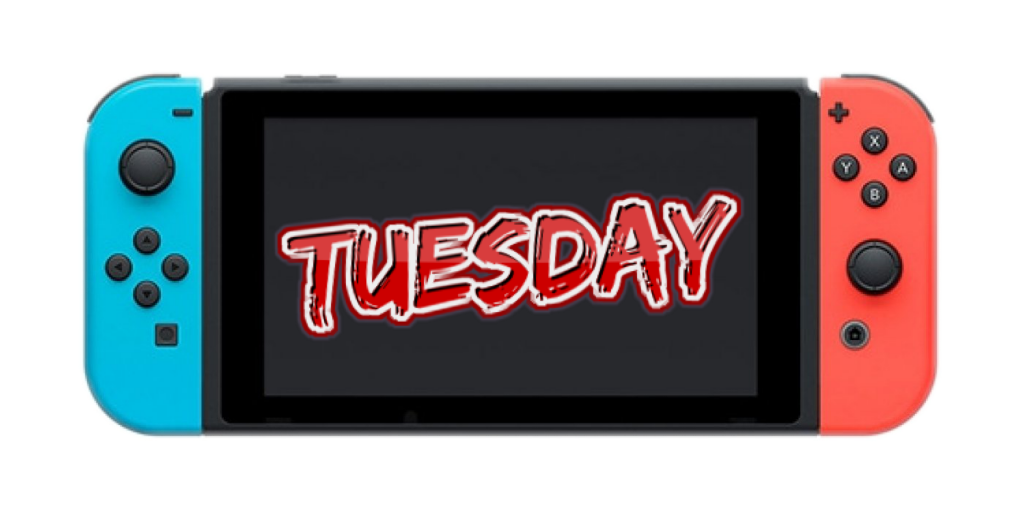 Our indecisive protagonist, Vincent, has been with his long-time girlfriend, Katherine, for five years. But instead of taking the next step into marriage, Vincent finds himself in an affair with the provocative blonde bombshell, Catherine! Thrown into discord by his own infidelity, he finds solace in the innocent Rin – further complicating matters. Adding to Vincent's dilemma, he begins having nightmares that force him to climb for his life… Will he survive the trials and tribulations of love, or fall to temptations?
---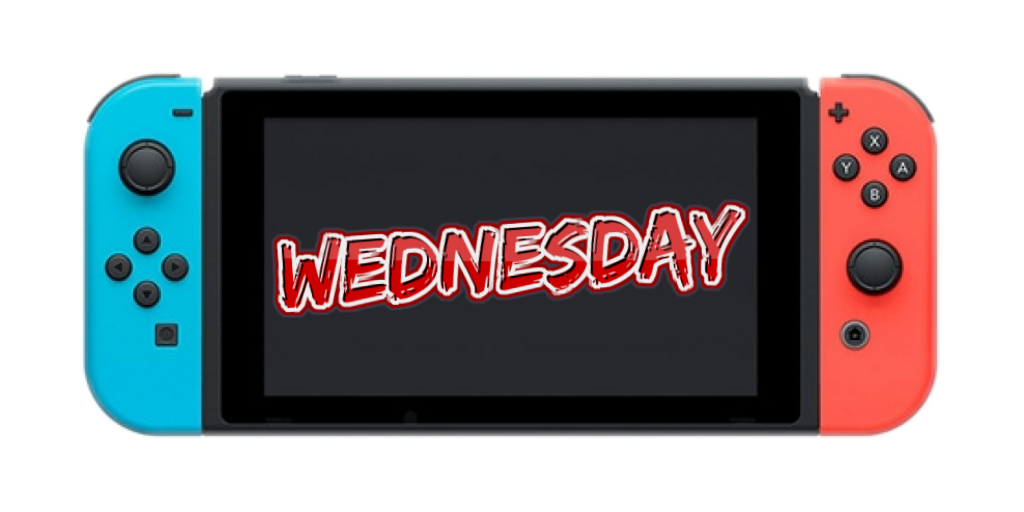 As you fall asleep with the TV on at 3AM, you remember catching a glimpse of the commercial from Dr.Pierce's Somnasculpt dream therapy program. By the time you open your eyes, you're already dreaming – beginning the first stages of this experimental program. Welcome to Superliminal. Superliminal is a first-person puzzle game based on forced perspective and optical illusions. Puzzles in this game give you a sense of the unexpected. Players need to change their perspective and think outside the box to wake up from the dream.
---
Outlive the apocalypse, Vigor is an upcoming free-to-play looter shooter in post-war Norway
---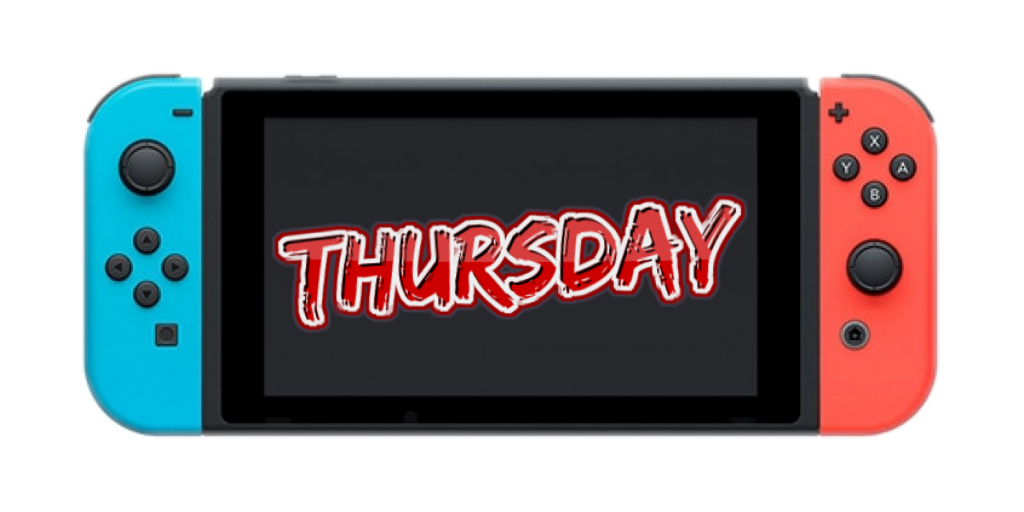 Robozarro is a physics-based 2D action game where robots B0-3 and 0-Ramatron embark on an epic quest through the outskirts, underbelly and rooftops of Mech Angeles to uncover the mystery surrounding the disappearance of Dr. Zarro.
---
Enter the depths of the ancient city of Angor and prepare for battle. Form a mercenary party of adventurers, sellswords, rogue sorcerers, and assassins, and enlist with an army of dwarves trying to retake their ancient homeland. Demon's Rise is a turn-based tactical game where players must lead a party of six heroes through the bowels of an underground city. Battles are intense affairs where the proper use of terrain and cover is as important as the choice of spell or attack.
---
Guide Elden on a mission across a blighted land to save their mother from ancient horrors. Engage in brutal, technical combat and master eldritch magics as you walk the Forgotten Path. Elden explores non-traditional storytelling through indirect methods – like reading an illustrated book in a language you don't understand. The combat is based on reaction rather than action. Strategically, you will need to manage your stamina and position in order to master the art of parry or to find the perfect time to strike. Visually inspired by classic 16 and 8 bit games, Elden: Path of the Forgotten is a stunning, encapsulating, dark world waiting to be explored.
---
Towards the end of the Interstellar Wars, chaos spread and one band of elite mercenaries acted more like pirates and looters than actual soldiers. The leader of this group was the notorious and infamous Colonel Nestor. Without a doubt the biggest prize of their looting was the Shenandoah, a device designed to terraform barren planets. With this device Nestor and his men started to build an army that now poses a great threat to the known star systems. Your mission: Take down Nestor and bring back the Shenandoah.
---
This retro-inspired 2D Action RPG might outright surprise you. CrossCode combines 16-bit SNES-style graphics with butter-smooth physics, a fast-paced combat system, and engaging puzzle mechanics, served with a gripping sci-fi story. CrossCode is all about how it plays! Take the best out of two popular genres, find a good balance between them and make a great game. That's what CrossCode does. You get the puzzles of Zelda-esque dungeons and are rewarded with the great variety of equipment you know and love from RPGs. During the fast-paced battles you will use the tools you find on your journey to reveal and exploit the enemies' weaknesses and at the same time will be able to choose equipment and skills for a more in-depth approach in fighting your enemies.
---
Created with a minimalist low poly style. Accompanied by a splendid movie soundtrack. You're about to enter an old world of computer entertainment. Laraan bridges the gap between Cinema and Action/Adventure games with a completely old style of fluid, cinematic storytelling. Using a completely old graphic system of cinematic zooms, pans, close-ups, and cuts, Laraan gets you involved in a breathtaking story of inter-dimensional travel.
---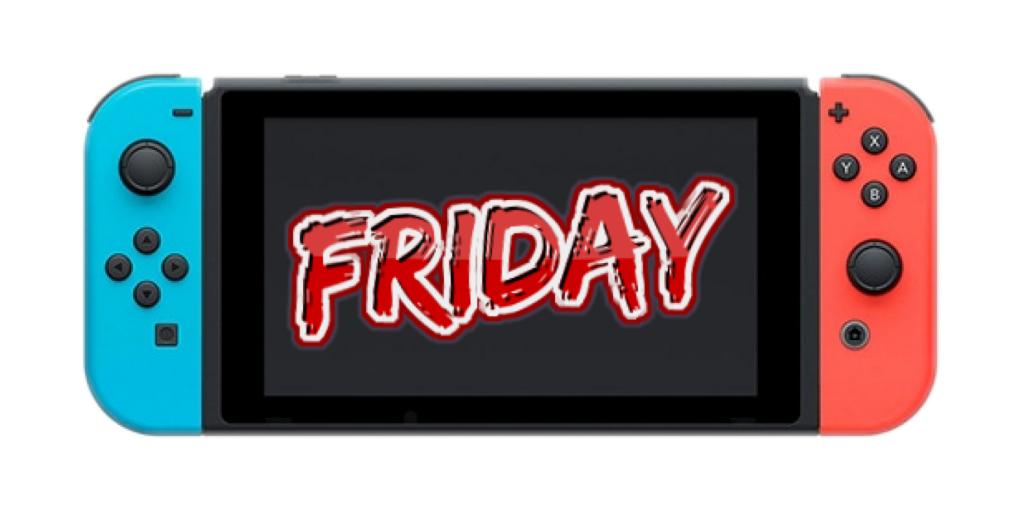 The Great Perhaps tells the story of an astronaut returning to Earth destroyed by natural cataclysms. There, among the ruins he finds an unusual artifact — an old lantern, in the light of which you can see glimpses of another time and travel to the past. Experience constant time traveling between an empty, melancholic scenery of the post-apocalyptic Earth and its vivid days gone by. The hero will face the danger in the post-apocalyptic present, as well as in the past. Help him on his journey to find out the true cause of the disaster and save the planet!
---
Find out the dark story that befell the once-calm and peaceful forest, turning it into a terrifying place filled with otherworldly evil. Solve the secrets of the forest and save your brother!
---
The true sequel to Deadly Premonition is coming to Nintendo Switch. In the year 2005, FBI agent York visits Le Carré, a small town in New Orleans where he encounters a mysterious serial murder case alongside his "friend" Zach. Produced by the original creator team. The story takes place in a small town in New Orleans which was created based on research and interviews.
---
Curse of the Moon 2 brings classic 2D action and a dark, 8-bit aesthetic together with modern playability. The multiple-scenario structure of the previous title returns with an epic new story supervised by IGA (Koji Igarashi) himself. Players take control of Zangetsu, a swordsman from the far east who bears a deep grudge against demonkind and the alchemists who summoned them. Zangetsu must battle his way to the demonic stronghold, but he doesn't have to do it alone! Zangetsu can ally himself with a brand new cast of characters he meets along the way and add them to the playable roster.
---
Redemption… Hope… Are these things that one can hope to acquire again after selling your soul in your haunting past? You are Price, a man who sold his humanity to get a partnership from a leading company: McDade, Bruton & Moore. Collect items and solve puzzles to progress through the story and find out if Price can reclaim his lost soul. DISTRAINT 2 follows on from the events of the first game. It is a sinister tale about restoring hope and finding your purpose.
---
CONGRATS TO ALL THE DEVELOPERS AND THEIR TEAMS THAT RELEASED A NEW GAME THIS WEEK!
NOEN (@hashtagNOEN)
‼️🚨(SNAPP Attack needs your help! If you can afford it, please support the site by joining our Patreon or donating to our PayPal. The future of SNAPP depends on it.)🚨‼️