(The SWITCH Roundup is an ongoing daily article showcasing recently released noteworthy titles on the eShop. New games are updated as soon as possible, so check back often.)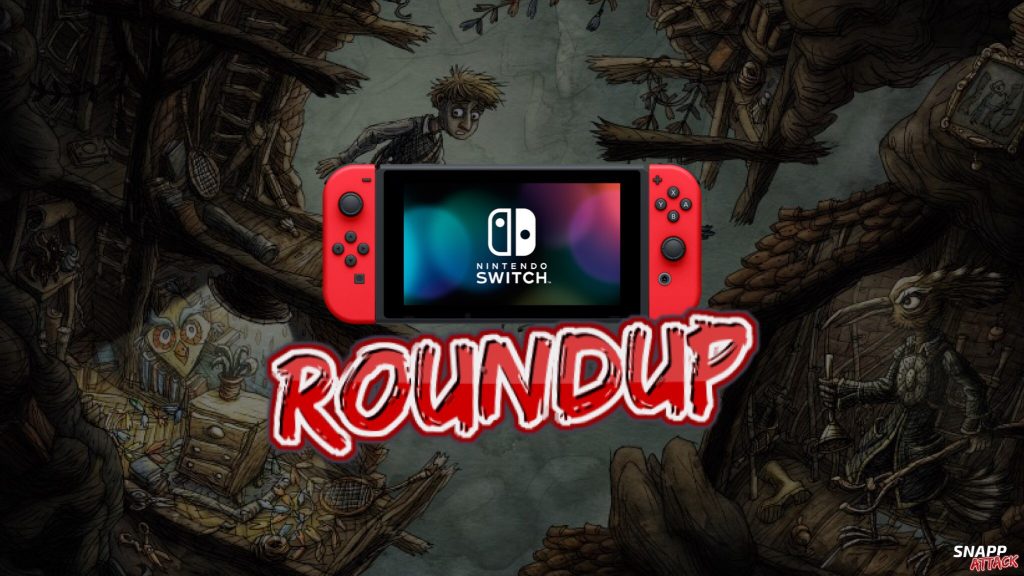 IT'S ANOTHER NEW RELEASE WEEK ON THE eSHOP GLITCHES!
Yes, it's time for another week of new Switch games! Last week wasn't bad for new titles, but this week is looking like it's going to be really good with games like Creaks, Carrion, and even Crisis Remastered! The "three Cs"! So, let's get this party started! Here's this week's all new Switch Roundup!
---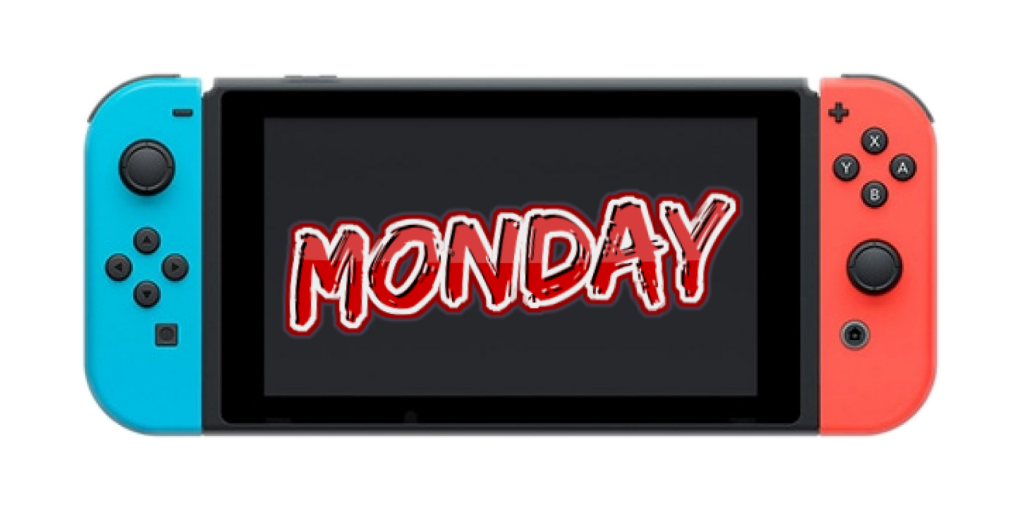 In Goosebumps Dead of Night, the best-selling Goosebumps franchise has been reimagined as a first-person spooky survival adventure game for Nintendo Switch™. Experience three chapters of stealth gameplay with 3D graphics and chilling AI monsters. Slappy the Dummy has unleashed a nightmare of Goosebumps monsters, and they're all out to get you! Escape from frightening creatures like the Graveyard Ghoul, Lawn Gnomes, Annihilator 3000, Murder the Clown, and the Werewolf of Fever Swamp as you collect the scattered pages of Slappy's book to seal him away. You'll explore infamous Goosebumps locales for clues, hide from monsters, and solve Slappy's devious puzzles.
---
Inspired by famous harcore 2D games, RetroVamp is a colorful retro-style platformer that will challenge every player to reach the top of a vertical scrolling scenario.By sliding, jumping and wall riding you will move around a map filled with obstacles, at every death you will be forced to start from the beginning or from one of the five checkpoints that you can spawn around the map.
---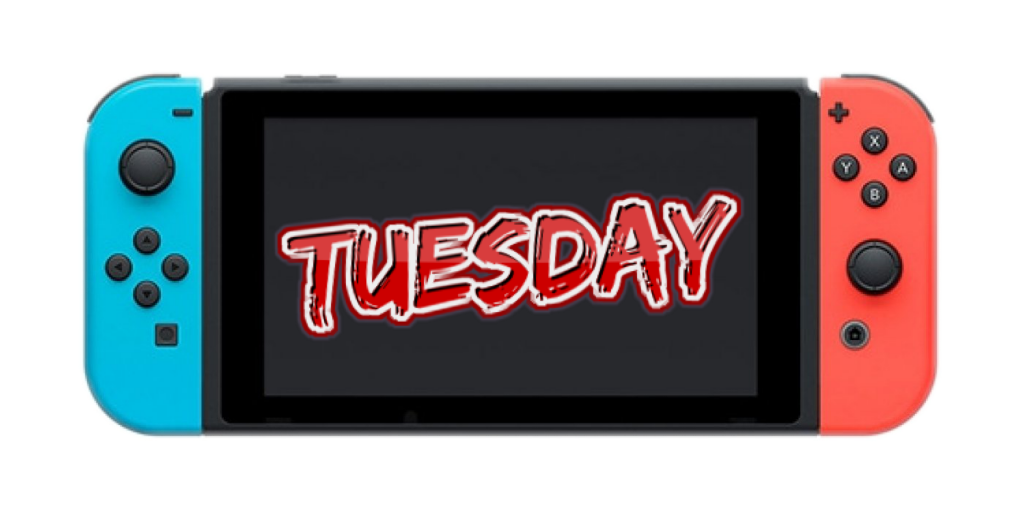 The sinister Ravenous and his legions of brutal demons are poised for battle. The situation is dire, but humanity has one final ace in the hole: the Panzer Paladin! It's up to a rescue android named Flame to pilot the Paladin and track down all the diabolical Weapon Keepers. The showdown between the forces of the occult and the power of cutting-edge technology has begun! Seize weapons from the demonic invaders and use your swordsmanship to slash, bash and thrust your way through 17 mind-blowing levels! Hop in your Paladin and take up arms!
---
Rock of Ages 3: Make & Break is competitive tower defense and arcade action rolled up with ACE Team's quirky, Monty Python-esque humor into one giant, creative game for the ages. Jump into the expansive, gut-busting story for an eclectic adventure featuring bizarre and irreverent takes on legendary characters, or for the first time, create and share your own levels to compete with friends and strangers online in a real-time mix of hectic tower defense and epic boulder-racing arcade action.
---
UBERMOSH:BLACK is the second volume and one of the most iconic chapters of the "90 seconds", gun-filled, pit combat game. Be the Blade Saint, returning for a few more rounds of UBERMOSH. Cut bullets with your sword, shoot with heavy guns, and splatter enemies with a rage-fueled psionic wave. Welcome back, to UBERMOSH.
---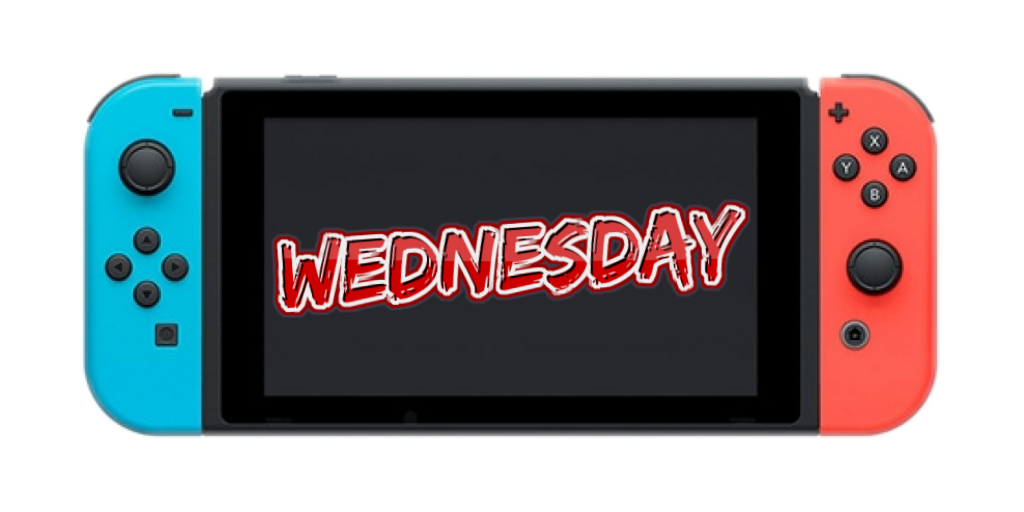 The ground starts shaking, light bulbs are breaking – and something rather unusual is happening right behind the walls of your very room. Equipped with nothing but wit and courage, you slowly descend into a world inhabited by avian folk and seemingly deadly furniture monsters. From the creators of indie classics Machinarium and Samorost comes Creaks, a new puzzle adventure game that delights the senses with its hand-painted visuals, precise animation, eerie sounds, and an eclectic original score from Hidden Orchestra. Proceed at your own pace at figuring out the solutions to dozens of carefully designed puzzles, explore the mansion for hidden paintings and uncover the great secret.
---
In the year 2041 global corporations replaced countries and the neuro interface implant became a requirement to work – a requirement to survive… Everything, and everyone, is connected. Every move is tracked and there is no more space for individuality. We learned to live with it – we had to. The Eurasian V-Eye Corporation, owning 55 percent of the global resources, started to implant a new compulsory brain mod that was meant to improve the population's productivity.
It worked – but not the way people expected it to. The new implant robbed us of the last scrap of our free will and people lost their last bit of individuality.
---
Neverending Nightmares is a psychological horror game inspired by the developer's actual battle with mental illness. In the game, you take on the role of Thomas who awakens from a terrible nightmare only to find that he is still dreaming. As he descends deeper through the layers of hellish dreamscapes, he must hide from horrifying apparitions and outrun his inner demons. He must discover which of the horrors he encounters are a manifestation of his own psychological state and figure out what reality will be when he finally wakes up.
---
Fight through 4 time periods, from the era of the First World War to futuristic battles. Level up and evolve your aircraft from a wooden plane to a futuristic fighter. Then, refine it by increasing its armor, fuel, speed, firepower and much more. You upgrade as you go, but you can still try to take on a tank armed with plasma cannons using just a wooden plane! 40 different missions are waiting for you. You will be given different objectives: destroy an enemy base, deal with waves of attacking fighters, boss fights and much more. Demolish the enemy with standard bombs, a barrage of cluster bombs, or burn enemies to ashes with napalm. Turn their bases into smoldering ruins and the battlefield into a scorched
---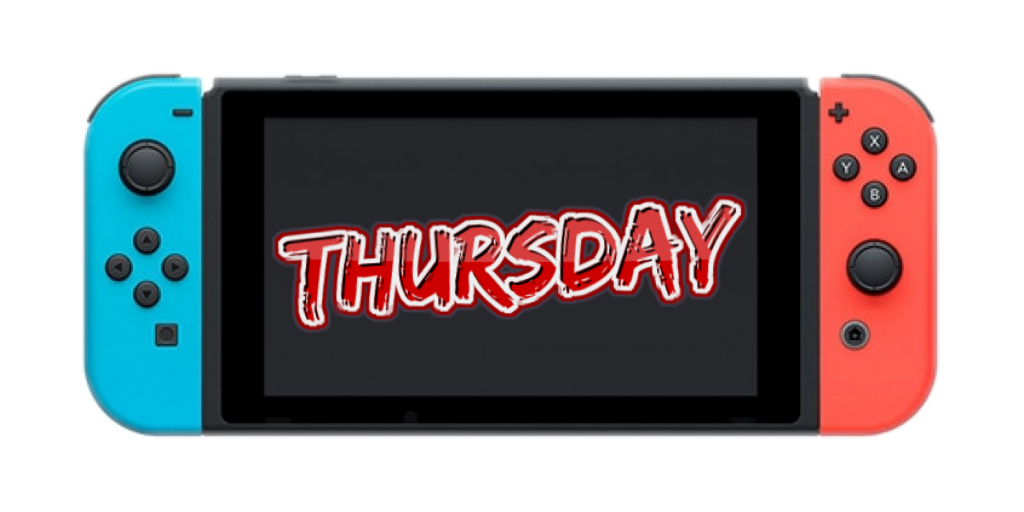 CARRION is a reverse horror game in which you assume the role of an amorphous creature of unknown origin. Stalk and consume those that imprisoned you to spread fear and panic throughout the facility. Grow and evolve as you tear down this prison and acquire more and more devastating abilities on the path to retribution.
---
What begins as a simple rescue mission becomes the battleground of a new war as alien invaders swarm over a North Korean island chain. Armed with a powerful Nanosuit, players can become invisible to stalk enemy patrols, or boost strength to lay waste to vehicles. The Nanosuit's speed, strength, armor, and cloaking allow creative solutions for every kind of fight, while a huge arsenal of modular weaponry provides unprecedented control over play style. In the ever-changing environment, adapt tactics and gear to dominate your enemies, in an enormous sandbox world.
---
Choose your character, gather power-ups, and beat the bosses! Run through the four worlds and face the threat – run, shoot, dodge! Explore the four islands, each with a unique theme, and beat their challenges. Casual-friendly mechanics, straight forward gameplay, and the unique art style make the perfect, easy-to-grab entertainment. No time to waste – choose your arsenal, build your character with power-ups, and beat the Mini Island Challenge Bundle!
---
It´s all about blasting Monsters. On randomly generated maps you are shooting your path to find the exit and move on to the next level. Lots of monsters and nasty bosses make your work difficult. Collect monster energy to get special weapons. Find boxes with special items to improve your health. Use support items that help you blast more monsters. Increase your experience from map to map and improve your health, firepower and luck. So you can get harder monster and find better items. 4 different worlds with 24 challenging levels allow you a few hours of challenging shooting fun.
---
Mina Lockheart's dreams became unbearable nightmares. She dreamt about her grandmother Kate and their old family house being eaten by flames. One day, Mina decided to travel back to their family estate to make peace with her own memories and feelings of loss and loneliness.
But after she arrived, not even in her wildest dreams she could imagine what will happen and where the events will take her. What started as a simple trip of search for inner peace, turned out to be the greatest, unimaginable adventure of her life!
---
Aeolis Tournament is a 3D party action game where up to 8 players compete in various game modes based on a simple one-button mechanic. Characters use an air cannon to control the power of the wind and affect their surroundings. It features physics-based gameplay, a tournament mode and local and online multiplayer play.
---
Gerrrms is a party brawl game that puts you in the role of a microorganism fighting against its single-celled opponents. Take part in the eternal battle of the microbes! Become one of the sneaky bacteria and tech your friends their place in line. This is the best micro brawl game out there. Play as one of 11 unlockable characters with different personalities. There are as many as seven game modes!
Deathmatch – this is the classic germ vs germ warfare.
---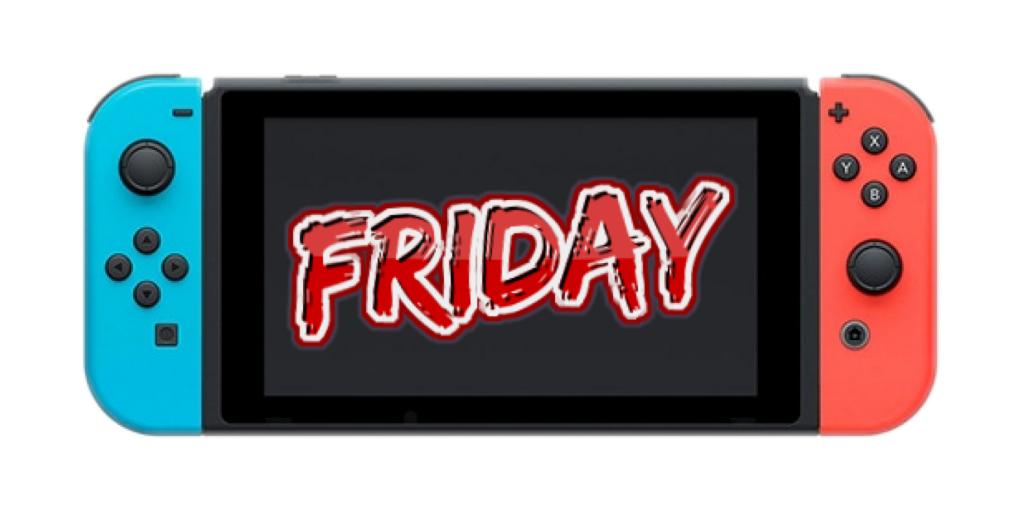 A teenager with no name and no home wanders from one city to the next, burdened by the weight of his extraordinary ability. When he is accused of murdering a woman that he's never met, he sets out to prove his innocence and find the true killer. The investigation quickly takes a turn for the complicated when a strange voice appears in his head, warning him to watch his step. Search for clues, interrogate witnesses, and find a murderer. Even with your extra abilities, it will still take solid facts and logic to prove your innocence! Enjoy this cult classic indie mystery visual novel with HD art, backgrounds, and assets!
---
"Need a packet?" is a horror-simulator about supermarket cashier, who is gradually losing her mind from routine work. She starts to feel that the cash register is turning into a medieval tower, while dragons and chimeras are flying around and trying to kill Molly. Events take place on the background of a garbage crisis in the city. Grounds are rotting, recycling factories are overcrowded, water is poisoned and citizens start to disappear in the local forests. "Beep Beep Beep" – that's what you'll hear in your head all day after playing "Need a packet?". Go crazy!
---
Mittelborg is the heart of this world and thousands of swords are aimed at it. Monsters, nomads, mercenaries, living deads and rebellious spirits — Chaos does not sleep and besieges the Universe. Collect resources, get ready for tempests, keep guards on the walls and mages at the towers. While lots of blood are spilt, remember what is at stake. It is better to shed a gallon of blood than lose a single leaf from the Tree of Order.
---
Colloc is a fun puzzle adventure that begins with the arrival of the fearsome Blackhole#24 and the disappearance of all the colors of Colloc's land. Our mission is clear: Get the colors back and stop the villain! During the game we will meet and manage the Collocs, who use chromatic energy to split or merge. These fun and cute characters will be the key to solving the challenge of the 60 levels that we will have to complete to win. Join the Collocs in this incredible and colorful mission during 6 unique episodes that will leave you wanting more. Save Colloc's land, fill their world and your life with color. Be a hero solving the most adorable puzzles of the galaxy.
---
You play as the mysterious blue-haired girl named Dex who is being hunted by a powerful and enigmatic organization for her unique abilities. Explore the misty, futuristic streets of Harbor Prime in this open-world dystopia. Unearth plots and intrigues, forge alliances and take the fight to your enemies on your quest to take down the system! The world of Dex is designed as a tribute to some of the greatest neo-noir and cyberpunk worlds with a mature storyline, murky atmosphere and distinct characters. Gameplay is a throwback to classic 2D platforming and action games but mixed with deep RPG elements, interactive dialogues and real-time combat.
---
Detective Michael Stone arrives in the small town of Pineview to assist the local police force with a seemingly simple case – A couple is found dead in their kitchen. The locals believe it to be a case of murder-suicide, their speculation fueled by rumors of the turbulent nature of the couple's relationship. Help Detective Stone, assisted by the driven and empathetic Amy Blunt, discover the truth behind Chris and Diane's story. But be warned: the further he pursues the case, the more his own past shall come back to haunt him. And the closer his sanity will be pushed to the edge.
---
CONGRATS TO ALL THE DEVELOPERS AND THEIR TEAMS THAT RELEASED A NEW GAME THIS WEEK!
NOEN (@hashtagNOEN)
‼️🚨(SNAPP Attack needs your help! If you can afford it, please support the site by joining our Patreon or donating to our PayPal. The future of SNAPP depends on it.)🚨‼️