(The SWITCH Roundup is an ongoing daily article showcasing recently released noteworthy titles on the eShop. New games are updated as soon as possible, so check back often.)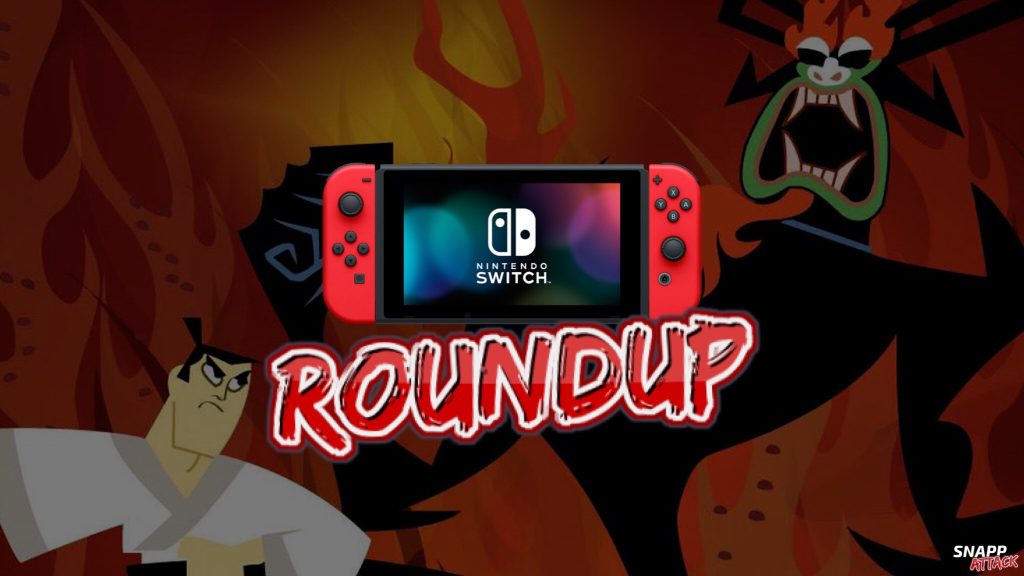 IT'S ANOTHER NEW RELEASE WEEK ON THE eSHOP GLITCHES!!
We're about midway through August and the eShop is just as hot as the temperature is here at SNAPP Studios! This week is already shaping up to be another solid week with games like Samurai Jack: Battle Through Time, Even the Ocean, Gleamlight, and a bunch more! So, let's get things started! Here's this week's all new Switch Roundup!
---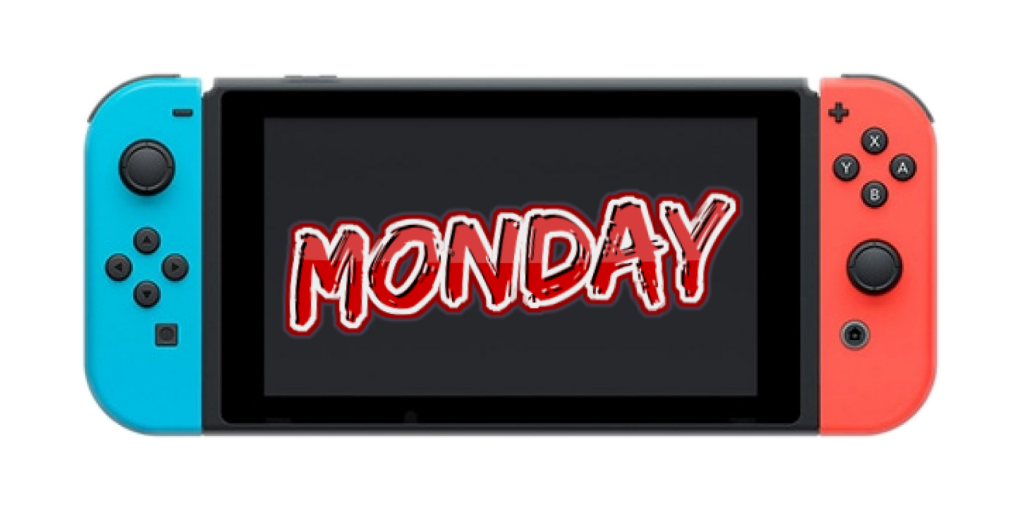 ---
The starship Equinox is under attack from Stormlord and his robotic minions, the Exolons! You're the crew's only hope. Take your Samurai-1 fighter, find Captain Solomon's Key, clear the decks of evil robots, and save the Equinox from certain destruction! Cecconiod is an 8-bit inspired, flick-screen, twin-stick-shooter, set in an alternate dimension where the pixels are still chunky, and the bad guys are black and white.
---
Join the macaw Regina and the tyrannosaurus Mac on their adventure as they try to escape a lifeless research lab. The only way out? To find the golden Floppy discs on which the memory of the lab's computer system U64 is stored so that it can help the duo to find an exit. Regina & Mac is a 3D platformer that stands in the tradition of the classics from the late 90s and offers a fair challenge even for genre aficionados.
---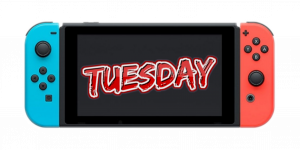 Wield your Soulflame, unleash extraordinary powers, and dive into the touching story of two kindred spirits. Guide the child-like soul Ki on a journey through the beautiful and haunting Afterlife in this unique 2D puzzle platformer.
---
Takeshi and Hiroshi" combines the two worlds of puppet animation and Role Playing Game. It tells the story of two brothers and their daily life. The 14-year-old Takeshi, a game designer to-be, is creating a game for his weak little brother Hiroshi who always wants to play the next chapter of the game as soon as possible. As the game is still in the making, Takeshi has to improvise and secretly plays some of the monster roles himself. It is Takeshi's goal to make Hiroshi really enjoy his game, let him meet big challenges, but preferably to prevent him from losing. He has to choose which monsters shall appear when and struggles more and more as the challenge for him as a game creator becomes increasingly difficult.
As a player of this game you dive into the two worlds of puppet animation and RPG to follow the story of Takeshi and his brother Hiroshi. It is a wondrous and different type of game, you should definitely try.
---
Helheim Hassle is a narrative adventure game that is as much about friendship as it is about body parts. From the same universe (and set on the same Tuesday in fact) as previous hit Manual Samuel, comes this macabre adventure where you play as Bjørn, a pacifist Viking who hates the idea of dying and going to Valhalla… who then ends up dying and getting taken to Valhalla. When Bjørn is resurrected to assist with a task for the mysterious Pesto, he sees a way to negotiate his way out. Using Bjørn's undying corpse with its ability to detach and combine limbs at will, players must solve challenging puzzles and navigate tricky levels in order to retrieve a certain magical item… In return, Pesto will try to grant Bjørn a permanent residence in Helheim – what a hassle!
---
The story of Raji: An Ancient Epic begins with the start of a new war between the demons and the gods. Seeking to avenge their defeat in the last great war from a thousand years ago, the demons have challenged the gods who humiliated them and have invaded the human realm, threatening them with extinction.
Thinking that their enemies had been utterly defeated in the last great war, a thousand years ago, the humans had fallen into a false sense of security, forgetting the ways of alchemy, while enjoying the peace. Unable to defend themselves, cities and fortresses fell, leaving the humans at the mercy of the demons.
Amidst the chaos, as cities and fortresses fell, and as young children were abducted from their homes, a young girl named Raji is chosen by the gods to be the sole defender of the human race.
---
You play Stella, ferrymaster to the deceased, a Spiritfarer. Build a boat to explore the world, then befriend and care for spirits before finally releasing them into the afterlife. Farm, mine, fish, harvest, cook, and craft your way across mystical seas. Join the adventure as Daffodil the cat, in two-player cooperative play. Spend relaxing quality time with your spirit passengers, create lasting memories, and, ultimately, learn how to say goodbye to your cherished friends.
---
Rediscover gravity and explore a beautiful Escher-esque world of impossible architecture. Geometry repeats infinitely in every direction, and falling down leads you back to where you started. Manipulate gravity to change your perspective and see the world in new ways. Master the rules of the universe and restore a barren world with vegetation and life.
---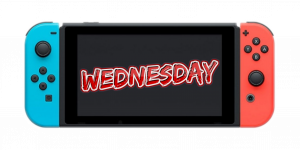 Hike, climb, and soar through the peaceful mountainside landscapes of Hawk Peak Provincial Park. Follow the marked trails or explore the backcountry as you make your way to the summit. Along the way, meet other hikers, discover hidden treasures, and take in the world around you.
---
Have you ever wondered why, individually good and peace-loving citizens, merging into society, allow the coming to power of forces that have diametrically opposed their principles and goals? "Norman's Great Illusion" is our attempt to talk about this phenomenon.
---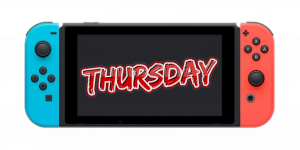 Now on Nintendo Switch™, Runestone Keeper will keep you coming back for one more floor, one more run, as you try to push through the dangers of the dungeon! Heroes, monsters, equipment, events, magic and skills, traps and devices, shrines and altars, Goddesses and merchants. Choose your weapon and begin an epic adventure!
---
Gryphon Knight Epic is a 2D Medieval Shoot'em up that mixes elements from classical shoot'em ups, exploration and duel-like boss battles, it tells the story of Sir Oliver and Aquila, an accomplished knight and his loyal gryphon that are forced back to adventure once again. Sir Oliver has already defeated a dragon, married a princess and saved the kingdom. But during his quest he will face adversaries he never imagined he would, because… in reality all of them were once friends. What happened? These heroes would never go rogue… and all at once? Something is rotten in the kingdom and it's up to Oliver to discover what.
---
Explore the depths of the Azuma Manor, fighting off devilish Yoki, while avoiding traps and solving devious puzzles as you strive to save the Azuma family mixes classic 3D horror action with point-click adventure to provide a nostalgic-yet-new experience. With no guns, strategy is needed to take on the Yoki close up with traditional weapons such as naginata, magatama and mirror that releases a deadly aura. As you explore the grounds of the mansion you can call up a cursor to examine points of interest and discover items that can aid you in your quest. Kwaidan is a unique blend of action-adventure with classic high-wire suspense from beginning to end that will keep you on your toes.
---
Peaky Blinders: Mastermind is a puzzle-adventure game, based on the multi-award-winning BBC and Netflix TV show. Welcome to Birmingham, during the aftermath of the Great War. Set right before the events of Season One, Peaky Blinders: Mastermind lets you join the Shelby family's criminal gang. Follow the rise of Tommy as he successfully uncovers a sinister plot to put the family out of business, proving himself worthy of being the true mastermind of the Peaky Blinders. Mastermind refers to Tommy's ability to plan complex scenarios in his head. As the player, you get to exercise this power by taking control of key members of the Shelby family including Tommy, Arthur, Polly and more. Become the Mastermind as you freely reset and rewind each character's path in order to tune all of their actions for perfect coordination.
---
Welcome to Gleamlight – a 2D action game that will take you through an adventure traversing a beautiful, transient world. Immerse yourself amid the beautiful stained glass artistry as you navigate without the reliance of any standard game UI, while tracing the world's mysterious unspoken story.
What will you, as Gleam, sense and feel through your travels across this beautiful, yet fearsome world of glass?
---
This is probably the most heart-warming simulation game you have ever played.
As a child born in an ordinary family, there is a journey ahead of you, a journey of growth from birth to adult——
Faced with the choices in life, how would you respond?
Faced with the talented kids, can you stand out?
Faced with your true love, how would you deal with your heart…
The most important thing is that in this era of rapid development, how many generations will you need?
---
Join Gail, a simple villager, who must heed the call for adventure when a great star ship appears in the night sky and abducts all the adults. As the new oldest member of her fragmented community, she must set out to solve this great mystery. Little does she know of the grand adventure before her, the evil lurking in the shadows, and the role she would play in the fight for Earth's very existence!
---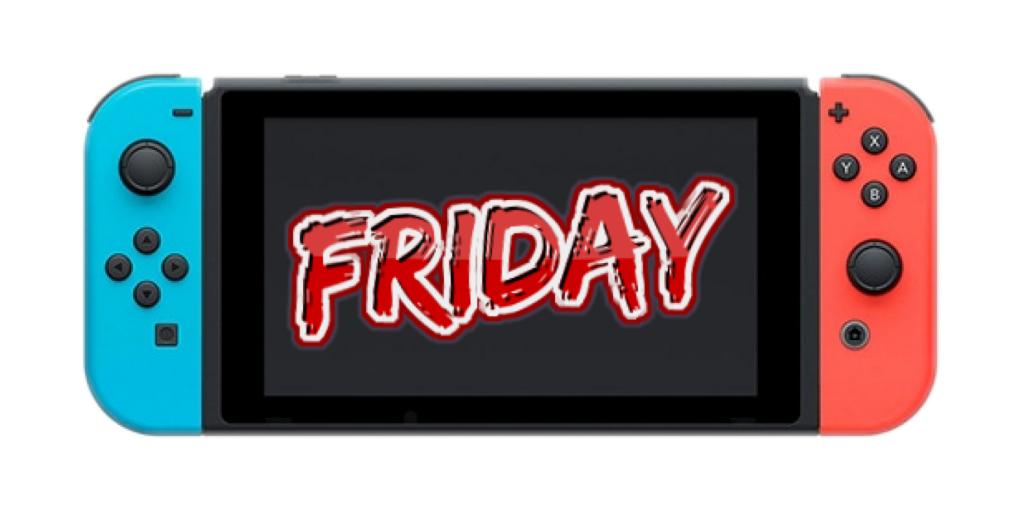 Indygo tells the story of a painter who suffers from depression. One of the symptoms is proceeding isolation. The main character hasn't left his room for more than 3 months. The person who helps him live through this hard time is his girlfriend Anna. It became obvious for both of them, that this situation can't last forever. The time has come to look for a solution. It's up to the player to decide how the story will progress.
---
You got caught smuggling VHS tapes across the border, and now there's hell to pay. You want to find an elusive rare bird in the forest and snap its picture. You have to kill a man in the back room of a shady diner. This is Paratopic, an experimental first-person horror game named by Rock, Paper, Shotgun as one of the best games of 2018, and by FACT mag as having one of the top 10 soundtracks of the year.
---
A lowly power plant technician for Whiteforge City, Aliph, finds her world turned upside-down after a routine maintenance trip goes awry. Now, working directly with Mayor Biggs to face an unknown menace, Aliph must navigate her newfound power and influence to save the city. Aliph's identities, environmental issues and the world's fate all hang in the balance of Light and Dark energies.
---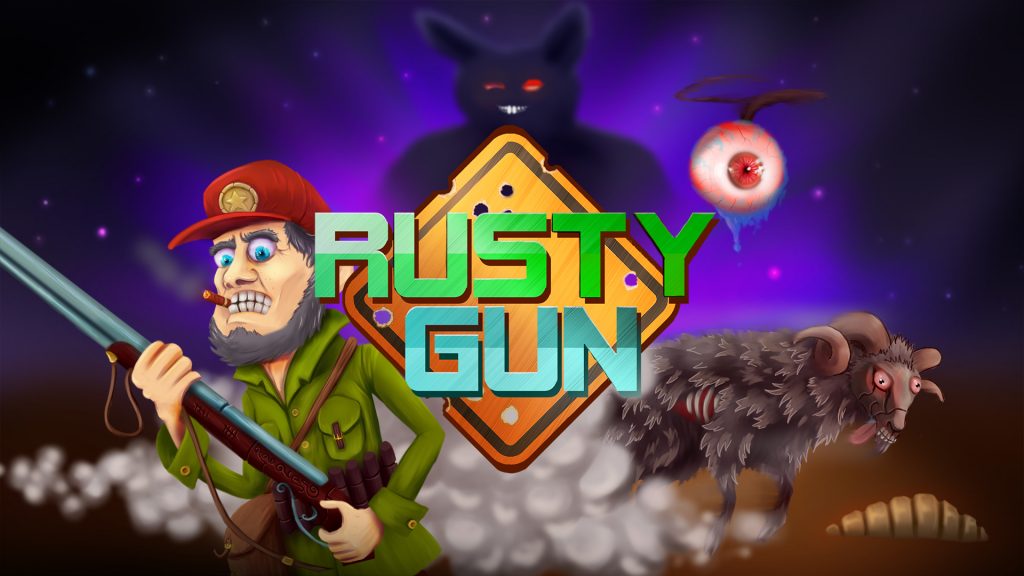 Extraterrestrials are the popular guests in videogames. I'm sure that every one of you saved the world from them for so many times he can't even count and brought peace to one or another planet. All these pesky alien invaders love to attack and capture anything they can reach their hands to. This was earlier, this happens now and believe me it'll happen again in the future. In Rusty Gun the aliens are confronted not by some over-muscled macho, fan of bubblegum, not some secret organzation dressed in black, and not even chickenpox. This time the defender of Earth and his own private peace appears to be some casual grouchy old Earthling, who was hurt by aliens that spoiled his favorite fishing leisure by scaring all the fish away. Without any hesitation old man picked up his old and rusty rifle with only one goal — to show the alien invaders that there idea of having Earth destroyed while he has fishing full on his hands — the worst possible idea.
---
Become Samurai Jack, the greatest warrior across time. Journey through time to finally stop Aku's evil reign in this new adventure told by the creators of Samurai Jack.
---
Escape the depths of an otherworldly labyrinth, in this cinematic puzzle-platformer. Explore a hauntingly beautiful pixel art world, with three playable characters, in one dark, interconnected story. A knight adventures into the depths of a deteriorating castle. A child uncovers the past of an eerie house. A wanderer searches for answers. Discover a crumbling, nightmarish landscape, slice through enemies, and spring deadly traps in order to escape the evil that awaits…
---
Play against the pros. Play with your crew. In PGA TOUR 2K21, you can play by the rules or create your own!
---
CONGRATS TO ALL THE DEVELOPERS AND THEIR TEAMS THAT RELEASED A NEW GAME THIS WEEK!
NOEN (@hashtagNOEN)
🚨(SNAPP Attack needs your help! If you can afford it, please support the site by joining our Patreon or donating to our PayPal. The future of SNAPP depends on it.)🚨