(The SWITCH Roundup is an ongoing daily article showcasing recently released noteworthy titles on the eShop. New games are updated as soon as possible, so check back often.)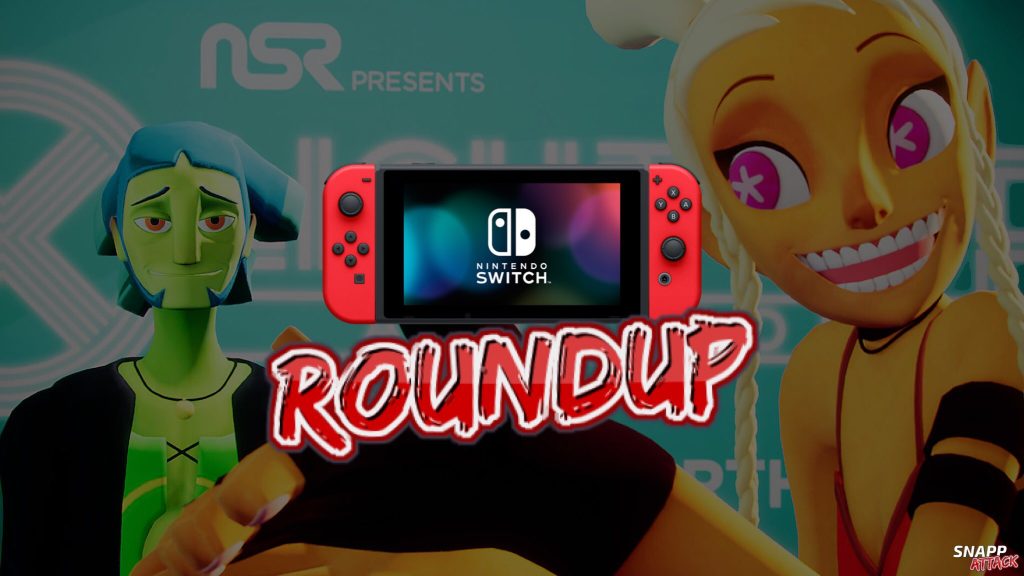 IT'S ANOTHER NEW RELEASE WEEK ON THE eSHOP GLITCHES!!
We're winding things down here in August and the eShop is just heating up! Last week we saw a bunch of cool games release for the Switch. Games like Cecconoid, Helheim Hassle, and Spiritfarer come to mind. This week is already looking good with games like No Straight Roads, Jenny LeClue, and Over The Alps releasing. Also, a big shout out to Chinykain Games releasing Serious Scramblers on the Switch this week! So, let's get things started! Here's this week's all new Switch Roundup!
---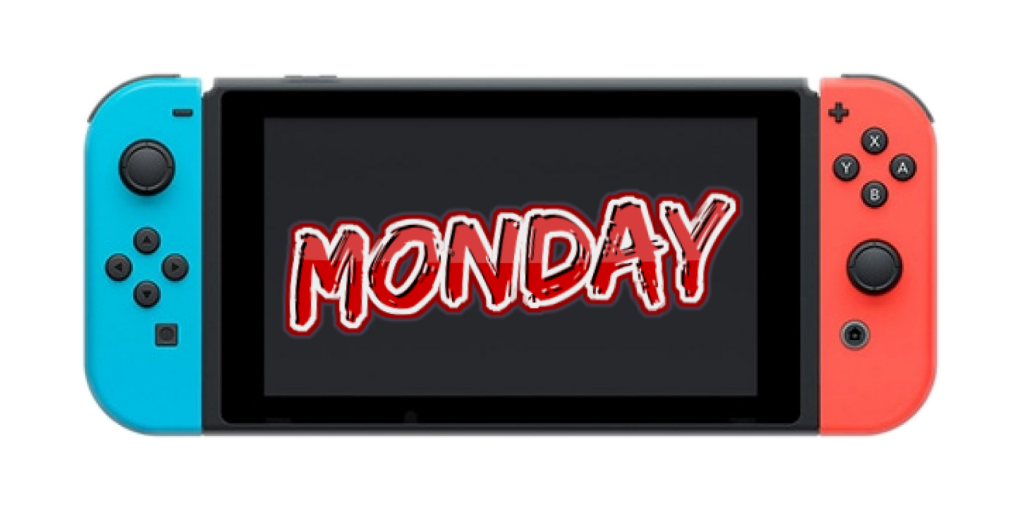 ---
Begin ILL's adventure. Help MOM to recover and save your planet. Find out 2 endings of the story. Go through 50 different escape rooms. Use a rope, roll, jump, fly, dive, bounce, collect galaxies and energy. Mum needs more energy. Bring it to her.
---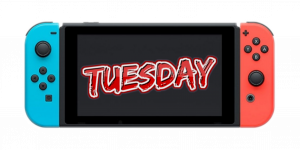 Start a rock band & end the EDM empire in NO STRAIGHT ROADS, a rockin' action-adventure from the minds of Wan Hazmer (Final Fantasy XV) and Daim Dziauddin (Street Fighter V). Explore Vinyl City & fight musical megastars on your journey to defeat oppressive EDM empire 'NSR', in an action-packed adventure that mashes together rhythm-infused third-person combat with a kick-ass soundtrack!
---
Sick style and high-energy action come together in this arcade football experience. Face off against street football legends or friends in a variety of over-the-top game modes and playgrounds, unleashing tricks and crushing superpowers to become Street King.
---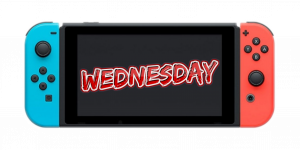 After waking from a strange dream, Annika finds herself stranded on the island of Spica, having no recollection of her past. With the help of a boy named Giraffe and the witch Lily, she must find three special star fragments on the island in order to uncover her memories.
---
Postcards written in invisible ink reveal a secret history… Travel back in time in the debut game from Stave Studios, OVER THE ALPS. Stay undercover, evade the police, and race across 1939 Switzerland in this Hitchcockian World War Two spy thriller. Navigate the twists and turns of an interactive story written by Jon Ingold of 80 DAYS and HEAVEN'S VAULT fame, where each of your actions has consequences.
---
Tired of games where there are tips and tutorials of all kinds and you can finish them without much difficulty? If the answer is YES; YOU'RE IN THE RIGHT PLACE, HARDCORE MAZE CUBE it's the right game for you!
In brief, it means that ONLY THE ELITE OF PLAYERS CAN FINISH THIS GAME and find out what will happen in the end!
The game was made for you to feel that you are in a dangerous exploration of empty hands where your only resources are hearing, vision and your special abilities, while exploring the mazes your memory, determination, agility and attention to every detail of the environment including sounds can be the difference between predicting an attack and escaping death, solving a puzzle or succumbing to the maze!
---
Purgatory, Wyoming, 1888.
A place of gun smoke and darkness, sin and damnation, wendigos and witches. A shifting, chaotic world that takes its form from the memories, culture or beliefs of the souls who pass through. When a dead man awakens with only the memory of a figure in black, he sets into motion a chain of events that have truly mythic consequences. Step into the boots of the dead man William Mason (voiced by Ron Perlman) and descend into the grim and gritty world of Purgatory in this fast-paced cover shooter which combines the fluidity of twin-stick controls and tactical cover usage. Put your skills to the test – Dodge behind cover as you try to outgun your enemies in the unknown procedurally generated hunting grounds. The Wild West has never been this dark.
---
A PLANET'S LAST HOPE
Glitch is chilling at his favorite local haunt when he sees something impossible in the sky: his home planet's moons seem to be hemorrhaging life-giving Moon Juice—and what are those giant breweries sucking it all up? If Glitch doesn't find out what's going on and put a stop to it soon, all of the Moon Juice will be siphoned away and his own world won't survive . Take control of the lovable hero in an action-packed, twitch-paced platformer that's equal parts relentless and charming.
---
You'll find legions of enemies, so it's lucky that you'll have tons of weapons and the ability to upgrade ships. The universe is once again facing a terrible threat. An unknown but powerful entity from another dimension has entered our reality and is attempting to wipe out all sentient life. The inhabited planets of the galaxy are too divided to take action. It's up to you, the bravest and finest pilot in the galaxy, to face the enemy alone and prevail against overwhelming odds! Assume the role of an elite space pilot and jump into an epic adventure to save the universe from inevitable doom. Travel the galaxies and unleash an arsenal of the deadliest weapons and devices ever installed in a spaceship!
---
You play as Jenny LeClue, an aspiring young detective and obsessive pursuer of the truth. But nothing exciting ever happens in her small town, and she longs for a real adventure. Jenny gets more than she bargains for when her mother is accused of murder! She embarks on a journey to uncover the truth, and soon discovers nothing in Arthurton is what it seems. Jenny must use her skills of deduction and face her demons to find the real killer and unravel Arthurton's darker mysteries.
---
Meet this Legendary free-to-play 3D Tank Shooter for Nintendo Switch™! Become part of a community of players from across the world. Join this modern 2020 shooting game and battle 7×7 on your own or with friends, research and upgrade armored vehicles, use various tactics from aggressive onslaught to stealthy survival, and win. Pick a tank and become a battlefield hero!
---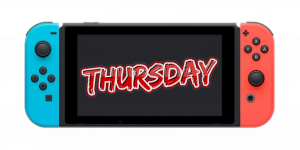 Witcheye is a big, colorful, old-school platform adventure with a unique touchscreen control system that gives unparalleled control over the hero. Swipe to move and touch to stop, bouncing off of enemies and dodging hazards in six vibrant worlds. Set off on an adventure as a mild-mannered witch who transforms into a flying eyeball of vengeance after a smarmy knight and wizard steal her spell ingredients. You'll guide her through 50+ levels, each containing something completely unique: tricky new enemies, mysterious new environments, and puzzling new secrets. These elements are brought to life with colorful, clean pixel art and a lively, head-bobbing original soundtrack.
---
50 years have passed since humans started living in space. Yet even in space, we keep fighting for resources and conflict develops between earthborn and spaceborn. Federal force has developed a huge laser weapon that could destroy colonies.
In response, the ultimate weapon GEMINI ARMS was developed secretly.
Switch between robot and fighter modes and defeat the Federal force army in space and return to a peaceful life between the people of the universe!
---
A fast-paced fighting game where any hit means DEATH! Battle your friends as a vastly diverse selection of characters, experiencing intense combat where every blow earns a kill, and skill reigns supreme. Brawl amidst a huge selection of maps, each set in a post-apocalyptic future and featuring unique elements that can change the face of a battle. And what's victory without a little dance?
---
Commander Keen is back. In the modernised Definitive Edition of the lost episode "Keen Dream", Keen has to fend off a nasty nightmare about evil vegetables. The Definitive Edition features full widescreen support, twelve all-new levels – doubling the length over the 1990 original – and a full music score. The game structure has been reworked to make the game a more modern experience without sacrificing any of the original charm!
---
Magical girls are real, but the pay sucks! Join the Union of Magical Girls, as they fight to protect the city from evildoers by day, and fight to become unionized by night.
---
Deadly Days is a unique strategic rogue-lite in the zombie apocalypse. Manage and protect a group of survivors and help them to stop the catastrophe. Discover and use a large number of wild and crazy objects, even wilder and crazier survivors, special abilities, and deadly weapons.
---
A seemingly bottomless pit has appeared and bloodcurdling shrieks can be heard from the depths below. What lies in the deep? The only reasonable thing to do is to jump in and find out! Overcome insurmountable odds in this highly challenging jumpless platformer!
Welcome to Serious Scramblers!
---
Best Friend Forever is the world's first simulation game to combine pet care and dating (just not necessarily at the same time). Train, pat and play with your very own dog to form a bond that will last the ages. With your four-legged companion by your side, meet, woo and cherish the many cuties of Rainbow Bay's thriving singles scene.
---
Hypnospace Outlaw is a '90s internet simulator in which you scour Hypnospace's wide variety of weird and wonderful websites to hunt down wrongdoers, while also keeping an eye on your inbox, avoiding viruses and adware, and downloading a plethora of apps that may or may not be useful. As part of your job as a Hypnospace Enforcer, you'll be watching out for copyright infringement, internet bullying and more, with reports and rewards coming direct from the Hypnospace Patrol Department to your inbox. In your spare time, you can customize your HypnOS desktop however you see fit, with a variety of downloads, wallpapers, screen savers and helper bots to keep you company.
---
Have you ever felt it odd that the heroes of RPGs go around opening villagers' closets and stealing from them? Or that they travel the world indiscriminately killing all monsters they meet? This game looks at the RPGs we all know and love from a new perspective.
---
FINAL FANTASY® CRYSTAL CHRONICLES™ Remastered Edition is an enchanting action RPG that follows a young group, known as the Crystal Caravans, as they embark on an epic journey to search for myrrh, a precious and rare liquid needed to cleanse and maintain a crystal protecting their world from the deadly gas, miasma.
---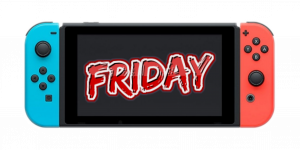 Penned by acclaimed author Yen Ooi, Road to Guangdong is a beautiful story-focused zen driving experience. Drive your beloved family car through 90s China.
---
Color Jumper is an abstract, color-based puzzle-platformer focused on fast and precise movement, with incredibly tight and responsive controls. You control a block with a different color on each of its four sides. Certain platforms, enemy patrols, and other level elements can only be interacted with using your block's matching side. With every jump, your block rotates 90 degrees, so each leap must be planned carefully. Some levels are methodical puzzles boxes, others demand lightning-quick reflexes, but they'll all send you on a tumbling high-speed parkour path to the exit!
---
Immortal Realms: Vampire Wars is an engaging strategy game set in a dark vampire world in turmoil, that combines empire management and turn-based combat with unique card-game elements. Descend into a mythical world filled with horrors and legends – and hurl yourself into a compelling gothic epos paired with a challenging game experience.
---
Death has a hangover and worse is that he was robbed from souls by nightmarish Dracula. Old Grim needs the help of his two best warriors – or the first ones he could find.
Only these two dead morons can get the souls back and defeat this once and for all. If they fail, Death will kill them again… So no pressure…
---
Captain Tsubasa: Rise of New Champions, based on the globally beloved anime series, is an action soccer game featuring the latest graphics and super plays anyone can enjoy. Get a real taste for the world of Captain Tsubasa through two story modes! To savor the drama alongside the action in Captain Tsubasa, we've prepared Episode: Tsubasa, a story mode where you can experience the events as seen in the anime. Additionally, become a part of the world of Captain Tsubasa, as you play through Episode: New Hero, an original story mode found in this game.
---
The Forbidden Islands are Calling, Unlock their Secrets
Shipwrecked alone on an uncharted island, explore, adapt and navigate the land and perilous seas to stay alive. As Kara, you are a warrior, caught at sea in a fierce storm, adrift from your tribe. Thrown from your boat, at the mercy of the turbulent waters, you are tossed on to the shores of the Forbidden Islands, a mysterious paradise. With no boat, no food or tools, just the will and skill to survive, uncover this beautiful island's rich resources. Craft tools and weapons to hunt and defend yourself against nature itself with its wild and fantastical creatures.
---
Nexomon: Extinction is a return to classic monster catching games, complete with a brand new story, eccentric characters and over 300 unique Nexomon to trap and tame.
The world is on the brink of extinction as mighty Tyrant Nexomon fight for dominion over humans and monsters. Join the Tamer's Guild and begin an epic journey to restore balance before all hope is lost…
---
The Last Campfire is an adventure, a story of a lost ember trapped in a puzzling place, searching for meaning and a way home.
---
Two hideous heads are better than one
Inventive co-op will test the firmest of friendships. Grab a partner and work together by controlling one arm each. When even walking takes a combined effort, communication is key to keeping your cool. Crawl, swing, clamber, and slide to victory
Manipulate each arm independently and latch onto literally anything you see, from suspicious levers to dangling eyeballs. Triumph over physics-based challenges, or get your arms ripped off in the process (don't worry, they grow back).
---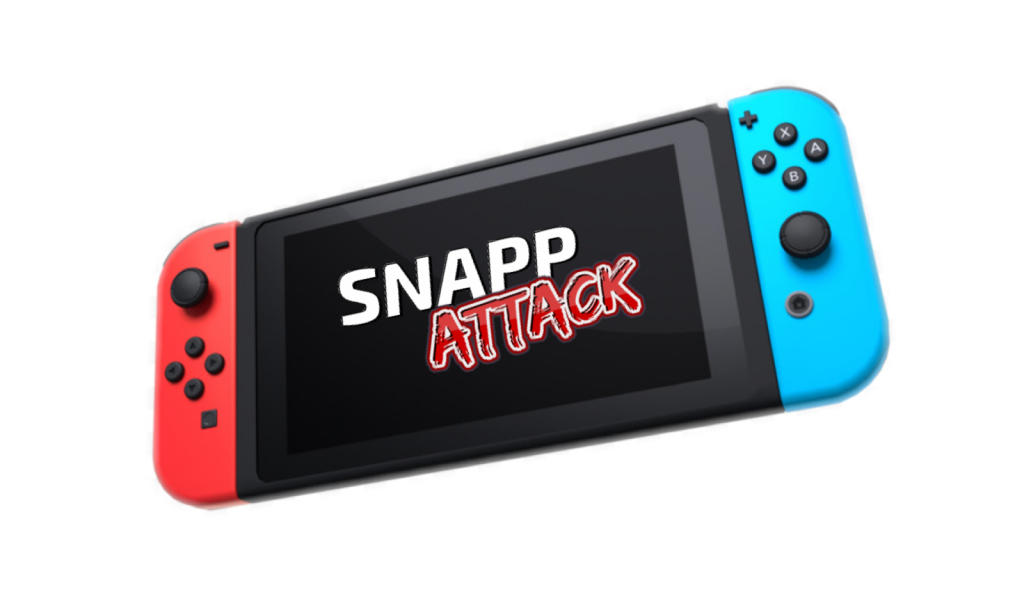 CONGRATS TO ALL THE DEVELOPERS AND THEIR TEAMS THAT RELEASED A NEW GAME THIS WEEK!
NOEN (@hashtagNOEN)
🚨🚨(SNAPP Attack needs your help! If you can afford it, please support the site by joining our Patreon or donating to our PayPal. The future of SNAPP depends on it.)🚨🚨