(The SWITCH Roundup is an ongoing daily article showcasing recently released noteworthy titles on the eShop. New games are updated as soon as possible, so check back often.)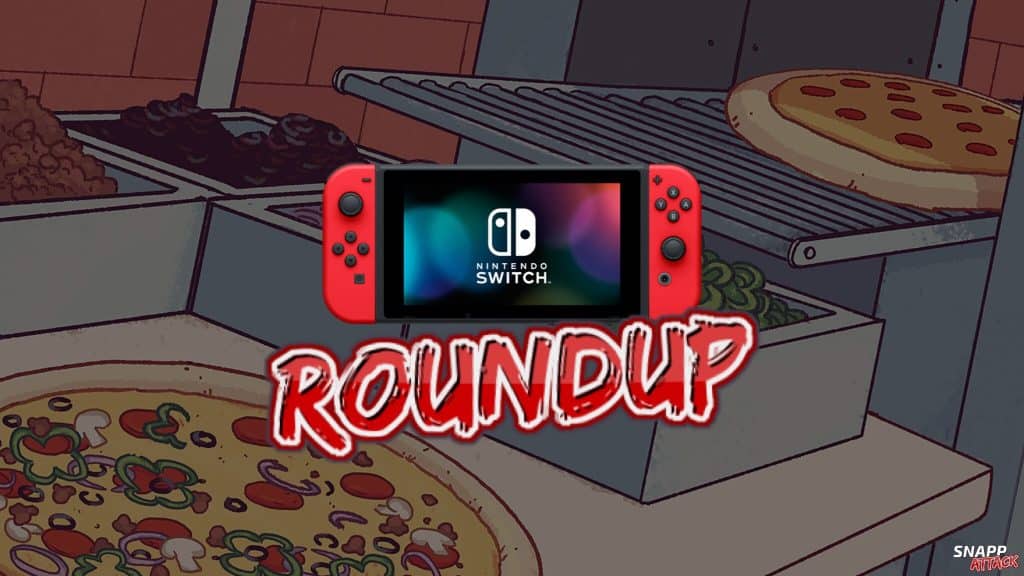 IT'S ANOTHER NEW RELEASE WEEK ON THE eSHOP GLITCHES!!
Well, August is over and we're heading into "back to school" weather. That doesn't mean that the Switch is cooling down anytime soon! This week is already looking good with games like Eldest Souls, Good Pizza, Great Pizza, and Paradise Killer. So, let's get this week started! Here's an all new Switch Roundup!
---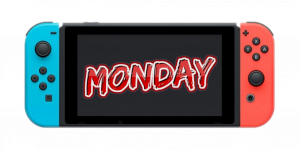 So what happened to the world? Why was everything destroyed? At first, these questions are left unanswered — but as you complete levels and the game grows more challenging, the history of the world begins to be revealed. You can also come across snatches of the backstory in memory clusters which are randomly scattered throughout the universe. These contain notes, diaries and other interesting recordings which shed light on the events that took place in certain locations.
Enjoy numerous unique locations with procedurally generated levels, hordes of dangerous enemies, and deadly traps. Combat in heated battles will test your skills and reaction time.
---
SANTICIDE, the sixth volume, adds new elements to the extensively tested gameplay. A must buy for arcade and top-down enthusiasts. Each match lasts 90 seconds and the quest is surviving in a gun-filled pit while defeating as many enemies as you can.
Choose the Class Mods and Powers that fits best your playstyle, or do the opposite to polish your reflexes. Classic, Hard Boiled and Santicide mode setups how fast the pit will fill. Rank and Achievements keep you on track beating your previous scores.
---
A number of amazing tracks will draw you in for hours. Discover your favorite car from different brands and models. Improve and develop your car, check how easy it is! Join the best drivers in the world and try to win. Fast cars, winding tracks, high power and adrenaline … will you be able to finish the Tournament?
---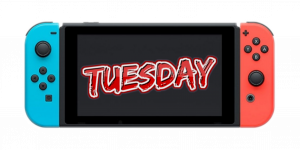 Ary and the Secret of Seasons is an award-winning adventure game following a young girl named Aryelle, or Ary, as she journeys across the great world of Valdi. By becoming the Guardian of Winter, Ary gains the ability to manipulate the seasons around her. Ary will learn to control the seasons and use them to defeat enemies, overcome obstacles, and solve complex puzzles on her adventure across Valdi. Long ago, the world of Valdi was threatened by an evil mage. After a great struggle, he was defeated by the Legendary Warrior and sealed inside the Vault, imprisoned for all eternity. To ensure the mage's imprisonment, four great sages swore to keep watch and protect the Vault. They formed the original Guardians of Seasons, a secretive organization now steeped in history and legend.
---
Sky jaguar 2 is a frantic game that will test your reflexes as a player. Several alien races have risen to war, and only you can face the threat. You are the best pilot in the galaxy and this is a good time to prove it. No one is going to help you. You are alone against thousands of enemies who will destroy you.
They are 3 different types of weapons. Choose which of them is the most suitable for each situation. Collect all kind of items to help you in your mission; missiles, speed, extra weapons… Everything is against you, but you are a hero, and the heroes always win.
---
All Terrain, All Vehicles, All You! MX vs ATV All Out is the complete off-road racing and lifestyle experience! Choose between bikes, ATVs, UTVs, refine your rider style at your private compound and blast across massive open worlds to compete head to head in various game modes! The all new Freestyle mode allows you to win with style and crazy stunts! Or go All Out and show your riding skills in Multiplayer!
---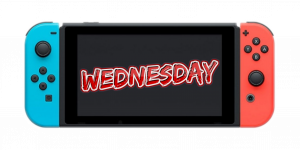 Line up your best shot in this adorable puzzle arcade adventure! Collect an army of cute Piffle Balls to help you clear a mishmash of challenging blocks and obstacles.
---
In this game, you are a mercenary who was assigned to find a missing person. One of the Archmages of the Academy broke the communication when he was conducting his research in the depths of the Infected Territory. At one time this area had been exposed to the monstrous amount of magic, and it is filled now with creatures of the Abyss. Go on the trail of the missing Archmage and plunge into the atmosphere of an adventure full of magic and dangers!
---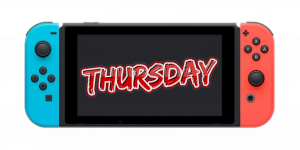 How can a day go so mad? This is the question that runs on our hero Walter's mind who is a jobless ex-veteran and suffers from PTSD. On the top all, Cthulhu is rising again from his eternal sleep from the deepest shadows of Earth to bring the apocalypse.
With Cthulu's effect, his unstable conditions created a delusional world. Nothing will be the same anymore, especially from Walter's eyes. Everyone became monsters born from a mind inspired from HP Lovecraft's books. And Cthulhu calls you! Cthulhu wants you! Go through him! To answer the call of Cthulhu, walk on streets of the city and defend yourself against monsters which await hunting you down. How can a man keep his sanity straight in this delusional world? Let's take the ticket of an adventure full of madness and discover the delusional world of Walter born from Cthulhu's awakening. And think that those monsters are real or a mad man attacking people on the streets while living in his delusional hollow.
---
Here Be Dragons is a satirical turn-based strategy game featuring a unique "living map" graphics, where you lead a group of crazed captains. Christopher Columbus discovered the Americas in 1492. In 10 weeks. With 100 men. With 3 ships. This is a LIE! Firstly, someone had to defeat Kraken and tritons. Someone had to vanquish the Leviathan. Someone had to banish all the ghost ships. The information about these deeds is missing from the archives, and you can't find it in any great statesmen's memoir. The knowledge of the "Avant Armada" was completely erased by some bloody officials.
---
# Cl422IC Fp5 g4M3pl4y
# wiD3 53l3cTI0n 0F L3V3L5
# dI3v3R5 r4NG3 0f g4m3 m0D35
# INT3R35Tin' L3V3L D35In
# R3tr0 p5X Gr4PHIC5
# f4mIly fRi3nDLY
# h3LpFul 4nd 4ctiv3 C0mmUnITY
# 5t48L3 53RV3R5
---
Do your best to fulfill pizza orders from customers while making enough money to keep your restaurant open. Upgrade your restaurant with new toppings, decor and kitchen equipment to compete against your pizza rival!
---
Enter into a world thick with bubbling psychedelia. Descend deep into a new ecology teeming with multiple pathways, luminous levels, and complex obstacles. Transcend the material realm and assume your true form as Spinch, a hyper-agile organism consumed by the quest to rescue its litter of missing offspring from an endless invasion of misshapen and malformed offbeats and oddities. Bringing back old school difficulty, Spinch will have you replaying sections until you master your timing and reflexes. Dash, dodge, climb, swim, jump, and even shoot your own babies as you take on six enigmatic bosses in six vibrant worlds. Collect items to give you the upperhand while searching for your missing babies. Be on the lookout for your cousin – he's babysitting some of your relatives, but he's a little weird. With only a ticking clock and quick restarts – no lives or game overs – the game is welcoming to players of all experiences, but a formidable challenge to even the most capable of speedrunners.
---
Under the Jolly Roger is offering an ultimate ability to free roam three vast worlds filled with dozens of colonies and forts, hundreds of quests, and countless ships to plunder. You can trade, fight, explore on your own, or call friends to do the same together!
Set your foot on the land to plunder it!
---
Niche – a genetics survival game is a fresh blend of turn-based strategy and simulation combined with rogue-like elements. Shape your own species of cat/fox/bear/dog-like animals based on real genetics. Keep your animals alive against all odds, such as hungry predators, climate change and spreading sickness.
---
It is supposed to be the happiest day of Nina's life: her wedding to Max. But the groom is arrested in front of her eyes under suspicion of terrorism and disappears without a trace. Thus begins our heroine's greatest adventure to date. Not only does she venture throughout the world, but she also journeys in her dreams. Here she experiences the history of the world; not only events from the past, but also glimpses of what the future holds. What dark secret is concealed behind the number pi? What is at the heart of this millennia-old conspiracy, where even Archimedes and Leonardo da Vinci appear to have been entangled? Who are the mysterious guardians Nina first encountered in the Tunguska region?
---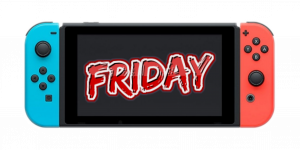 Super Dragonfly Chronicles is a 2D Action-Adventure, single-player game experience with a high difficulty level.
---
In 1986 both the Soviet Union and the Western Bloc were destroyed in mutual nuclear bombings. You are one of the survivors of the nuclear Holocaust. Your mission – to explore the wild and wondrous world of the Soviet Wasteland. To earn your place under the sun. And to investigate a shadowy conspiracy, aimed at destroying all that is left of life on Earth.
---
Real Dirt is finally here!!! We've overhauled the engine to get you the latest cutting-edge physics and stunning 3D graphics for our high horsepower thrilling sport.
---
Paradise is an island that regenerates every few millennia. The psychic power that the alien worshipers within release into the universe is meant to feed and eventually resurrect their fallen deities. But this force also attracts undesired interest from demons, who eventually corrupt each island — until a new alternate reality is birthed by the Council.
---
CONGRATS TO ALL THE DEVELOPERS AND THEIR TEAMS THAT RELEASED A NEW GAME THIS WEEK!
NOEN (@hashtagNOEN)
🚨🚨(SNAPP Attack needs your help! If you can afford it, please support the site by joining our Patreon or donating to our PayPal. The future of SNAPP depends on it.)🚨🚨