(The SWITCH Roundup is an ongoing daily article showcasing recently released noteworthy titles on the eShop. New games are updated as soon as possible, so check back often.)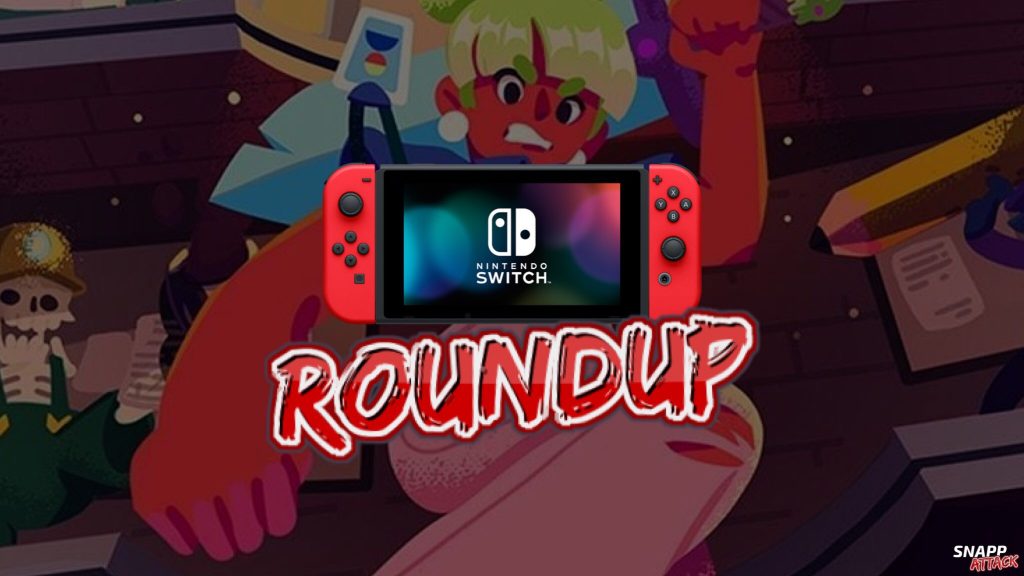 IT'S ANOTHER NEW RELEASE WEEK ON THE eSHOP GLITCHES!!
As the summer winds down, the Switch is just heating up! And this week is already looking good with games like CastleStorm II, Going Under, Wartile, and a bunch more. So, let's get this week started! Here's this week's all new Switch Roundup!
---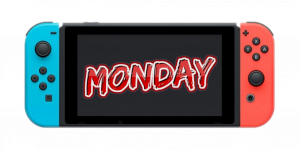 Worm Jazz is a wriggly puzzler with a unique blend of game mechanics inspired by familiar classics such as Snake 🐍 and Bomberman 💣. You take control of Mr. Mark, an earthworm with a particular fondness for smooth jazz and dapper headwear.
---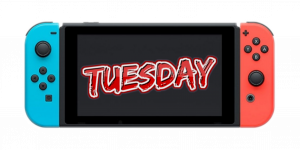 Out of cash, out of luck, out on the fringe. Juno Markev has a killer to tail, a debt to pay, and more trouble headed her way. Rebel Galaxy Outlaw takes place in a greasy, blue-collar world of outlaws, truckers, cops and thieves. Strap into a variety of spacecraft, settle a score in a filthy space-bar over a game of 8-ball, rock out to over 24 hours of music, and engage in white-knuckle dogfights.
In the Dodge Sector it's hard to get by – and even harder to get even.
---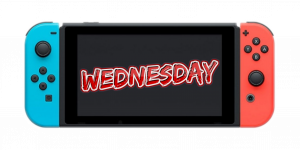 Unrailed! is a co-op multiplayer game where you work together with your friends to build a train track across endless procedurally generated worlds. Master random encounters with its inhabitants, upgrade your train and keep it from derailing!
---
Aim your catapults! Command your troops! Bloody the battlefield! CastleStorm II levels up gaming's greatest genre mishmash with ruthless destruction powered by Unreal 4, plus a whole new metagame of strategic, tactical conquest. The heroes of the Kingdom confront the vile forces of the Undead, and you'll plot your path to triumph for both sides in two epic story-driven campaigns. But not without some hands-on chaotic carnage and delightful devastation!
---
In the early 2300s, Earth is still recovering from a decades-long World War that engulfed most of the planet, except for an isolationist United States that used its power and prestige not to fight, but to reach for the stars. But when NASA's generation ships disappear in interstellar space, only two pilots are capable of figuring out why.
---
Stay in orbit while avoiding obstacles or being sucked into a black hole. Survive as long as you can while dodging and weaving between the various obstacles, the closer you orbit to the center; the faster you achieve points. The longer you last, the harder it gets. Good Luck and have fun playing with gravity! Simple one button controls; just pressing the Orbt button allows your planet to move away from the black hole, not pressing the button forces your planet to be sucked towards the black hole.
---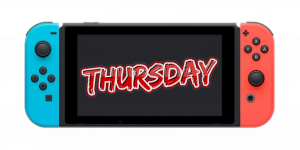 Choose from a cast of Kirby's most iconic copy abilities—including the brand-new Wrestler ability—and duke it out to be the last Kirby standing. Familiar friends and foes like Bandana Waddle Dee and King Dedede also make an appearance as playable characters in the Kirby Fighters 2 game, available exclusively for the Nintendo Switch™ system.
---
Diggy Dog 2 is a game about a brave archaeologist dog named Marty, who helps his elderly master find his wife and solve the mysteries of the universe.
---
Embracelet is an adventure game set in Northern Norway – a unique coming of age story about love, loss, friendship and family – and a magical bracelet with mysterious powers!
---
A strategy experience with incredible detail and depth, you control great Commanders including Caesar, Pompey, Antony, Octavian, and Spartacus. Make major decisions on deployments, city improvements and more to emerge victorious!
---
Prepare to embark on a journey like no other in Alluris. In this choose your own adventure game play as a reluctant hero or villain to save the world… or just save a colony of bears from some lumberjacks. However you play, you're sure to walk away with a few crazy stories about your adventure.
Air Missions: HIND is an action combat flight simulator based on the Russian Mi-24 Hind assault helicopter, also known as the 'Flying Tank'. Equip the weapon of your choice! – UPK 23 machineguns, GUV gun pods, FAB bombs, and the variety of missiles. Use those weapons to tear up the sky in single player and multiplayer modes.
---
We mixed elements from classic arcade games with modern sensibilities to bring you Breakpoint: a challenging top-down score chaser featuring melee weapons that explode. In a twist on the twin-stick formula, you have no ranged attack. Instead, slice, crush, and blast your way through the swarm. Push your weapons to their breakpoint to unleash a devastating explosion on your enemies. Break, charge, and break your weapons again as you fight to stay alive.
---
Micro Pico Racers is a fun top-down arcade racing game with a retro style graphics where you control of little cars racing over exciting tracks. Start your engines and prepare for the craziest and most addictive racing game ever. Fast-paced racing game with a fresh interpretation of the 16-bit style. This is an arcade racing game based on games that we loved playing in the arcades growing up. You could say it's inspired by those games, it's a tribute to them!
---
Going Under is a satirical dungeon crawler about exploring the cursed ruins of failed tech startups. As an unpaid intern in the dystopian city of Neo-Cascadia, you'll wield office junk as weaponry as you make your way through the offbeat procedural dungeons beneath your company campus.
---
A breathtakingly beautiful world holds the secrets of its past for you and your companion to uncover in this 5-hour journey. Experience the contrasting stories of the fall of mankind and the lush life in a world reclaimed by nature with a wolf as your main character and a determined companion at your side.
---
Build the park of a lifetime and rediscover the critically acclaimed rollercoaster simulation bestseller. Brought to life in this new Complete Edition, relive the full RollerCoaster Tycoon 3 experience or dive in for the first time and feel the thrill of a genre-defining classic, complete with both Soaked! and Wild! expansion packs.
---
RIVALS OF AETHER is an indie fighting game set in a world where warring civilizations summon the power of Fire, Water, Air, and Earth. Choose a Rival to bring into the battlefield and manipulate the powers of the classical elements and animal movement. Praised for its competitive gameplay and intensive training tools, Rivals of Aether is the perfect entry to the Platform Fighter genre.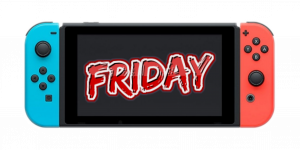 The king has gone away for a while, making the kingdom ripe for attack by theforces from the dark underworld. Princess Kitty and her subjects are now in danger! Can you save the day!? Control one of the four brave knights, face hundreds of evil creatures and protect the princess at all costs! Jet Set Knights is an old-school arcade action platformer inspired by classics from the golden age! Experience a new take on the classic with unique tower defense and RPG elements!
---
Jump into the world of Trollhunters as Jim Lake Jr. to stop Porgon the Trickster Troll and his sneaky plans! Team up with Claire in couch co-op and also get a helping hand from lots more loved characters to face unknown evil forces and help stop the Time-pocalypse! Upgrade your armour and boost your abilities to become more powerful than ever. The fate of the universe is in your hands!
---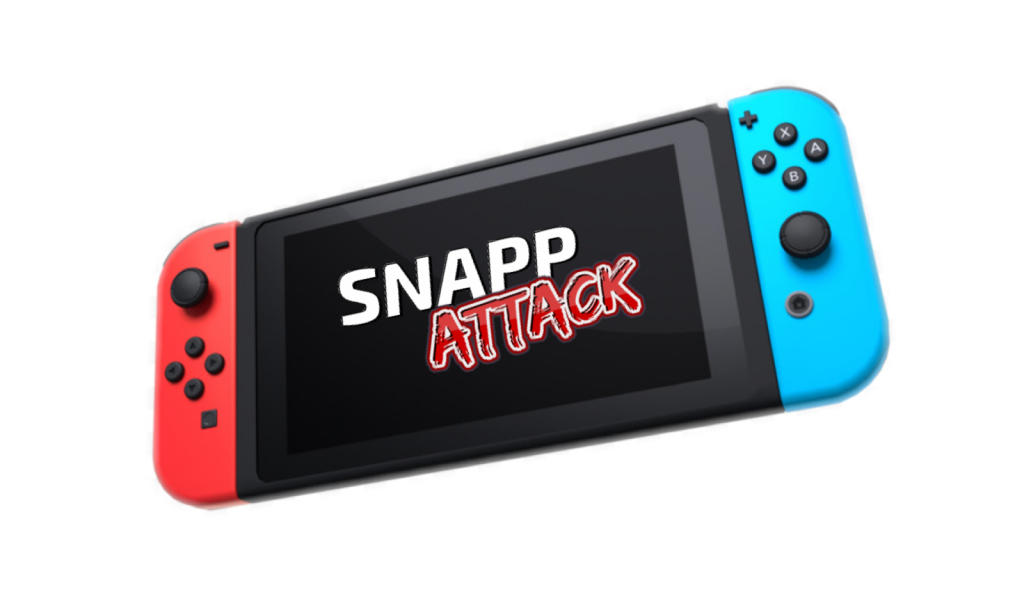 CONGRATS TO ALL THE DEVELOPERS AND THEIR TEAMS THAT RELEASED A NEW GAME THIS WEEK!
NOEN (@hashtagNOEN)
🚨🔥🚨(SNAPP Attack needs your help! If you can afford it, please support the site by joining our Patreon or donating to our PayPal. The future of SNAPP depends on it.)🚨🔥🚨