(The SWITCH Roundup is an ongoing daily article showcasing recently released noteworthy titles on the eShop. New games are updated as soon as possible, so check back often.)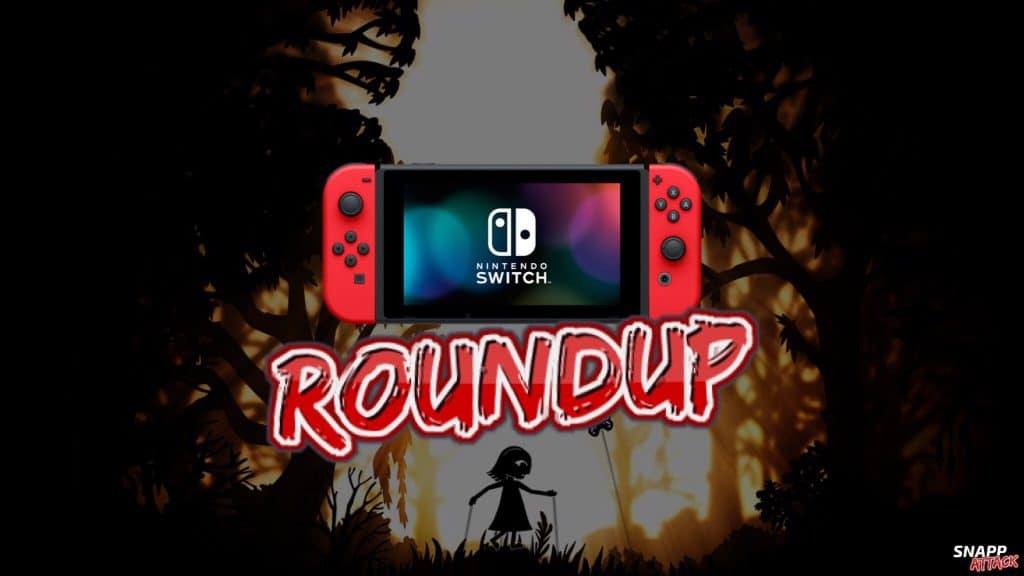 IT'S ANOTHER NEW RELEASE WEEK ON THE eSHOP GLITCHES!!
I can't believe September is almost over! It's sad to see Summer go, but I love me some Fall! The weather is cooler and of course, there's tons of new games! This week is looking pretty good so far with games like Projection: First Light, Alwa's Legacy, WarSaw, and whatever other surprises the eShop throws at us. So, let's get this party started! Here's this week's Switch Roundup!
---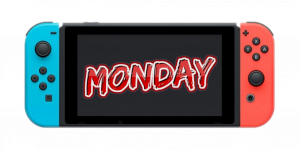 Journey with a crew of half-zombie girls as you crawl through dungeons, beating up twisted creatures that were born from the fall of society in fast-paced turn-based RPG combat, and ultimately deliver the only known cure for what ails your party members to a place where it can be mass produced! Story driven portions of the game contain a multitude of branching dialogue paths that, based on the choices you make, gives deeper insight into the different characters, while the RPG portion of the game uses a familiar but refined turn-based battle system with unique twists. Both of these gameplay features are contained within a first-person perspective dungeon crawler with dungeons built like mazes and filled with traps and hidden paths.
---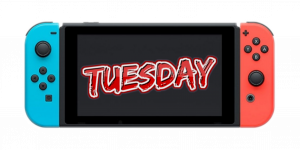 Take on the role of Bacon Man, and battle through the food groups to confront those who've condemned him. Clear his name, and reclaim his rightful place on the Meat Throne.
---
Projection: First Light follows the adventures of Greta, a girl living in a mythological shadow puppet world, as she embarks on a journey of self-enlightenment with the assistance of legendary heroes from each culture she explores. Accompanied by atmospheric visuals and an ethereal soundtrack made with antique instruments used for shadow puppet performances, Projection: First Light takes players on an inclusive voyage through the history of shadow puppets as it evolves through Indonesia, China, Turkey, Greece, and 19th century England.
---
Alwa's Legacy is a modern retro game full of dangerous dungeons, mystic items and ancient secrets. Upgrade your magic and choose your own path in this non-linear adventure game brimming with exploration.
---
Private investigator M.C. Fox is chasing a dangerous criminal organization called The Ascended on unexplored planets, who appear to seize minds of various strong-willed individuals across the universe. A confrontation between M.C. and their leader severely injured him, leaving the investigator crippled and the mind of his daughter seized. This leaves him with little but one choice: Hunting down the leaders of The Ascended with the help of his trusted crew and a robotic body called MAG: The Mind-Action-Gear!
---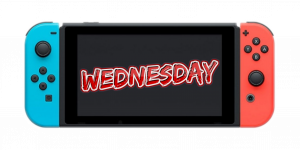 A strange murder has occurred in the Hotel Lisbon. A man committed suicide with 14 stabs to the back, while at the same time peacefully drinking his coffee. This case, with contradictory facts, could only be solved by the amazing Detective Case and his sidekick Clown Bot.
---
The world needs saving and only the best of the best can do it! Rogue Company is the third-person tactical action shooter that puts the fate of the world in your hands. Suit up as one of the elite agents of Rogue Company, each with their own individual set of skills, and go to war in a variety of different game modes. Download and play FREE now! Rogue Company is action packed with no shortage of weapons, gadgets, and style. The mission starts now. Save the Day, Look Good, Get Paid.
---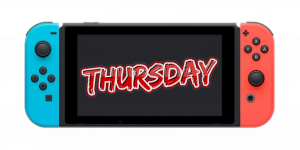 Gnome, one of the merry and lucky inhabitants of the forest, lost his lucky hat. This unfortunate event turns out to be a little bit more important than it may seem at plain sight. Gnome's hat was the source of his luckiness and with it gone an unpredictable thing happened. The stormy Cloud formed on top of Gnome taking the place of his hat.
Gnome wanted his luck back. And so, a shakespearean drama began…
---
Grab some popcorn, invite up to 4 friends, and experience crazy couch battles full of ridiculous flukes and insane skill shots. Can't invite friends to come over? No problem! Just set up a game night and seamlessly play online.
Pick your hero, from an ass-whooping space wrestler to deadly moth assassin and one very confused fluffy alien. Each character has unique skills and playstyles, so find your match and get ready to explode your friends and loved ones for a galactic audience of screaming fans.
---
Let yourself go to the subtropical sun, the sound of the waves, and the scent of dank weed, and let some real deep cuts and unknown classics of 1990s hiphop take you away.It doesn't matter whether you're chilling on a couch on a rooftop, having a drink at the bar, or capping fools in a firefight in some sketchy alleyway – these dope-ass tracks are gonna get you moving!
---
In a city besieged by enemy forces, the only hope for freedom is to stand up and fight with everything you have. Muster every able body to join the Uprising, loot and salvage what you can to arm your resistance and take on the overwhelming enemy forces that dared invade your home.
---
With Abigore, the Evil Dragon, coming back to life, the kingdom of Blaze was thrown into confusion. Yuran who has lost his memory witnesses a village being destroyed, and heads for the capital hoping to find something he could do in this time of destruction.
Here begins an adventure to find the Dragon Tools of the Three Heroes, to confront the revived dragon and bring peace to the world!
---
Following a devastating demonic invasion, the twin Goddesses use their magic to bring the inhabitants of legendary Ys safely into the sky. While the demons work to construct Devil's Tower and reach the humans' new abode, the Goddesses disappear. As a mighty warrior or a cunning mage, you must seek the Goddesses in Devil's Tower. With your swordsmanship and spells, can you banish evil from the land of your ancestors?
---
Each player is given the same timed stage, but you must defeat enemies to earn extra time and attack your opponents. Don't forget to pick up some coins on your way—they can be used to get in-game items like power-ups.
---
Imagine a magical factory, appearing right in your living room. A carefully planned masterpiece, where diligent workers throw together anything customers want. Rubber ducks and dressers, drones and electric guitars, scooters and other wonderful goods can be created from many different materials and sold for hard cash – cash you invest right back into your factory to get more machines, more workers and grow your business. In Little Big Workshop you become a factory tycoon!
---
Join the Smoots characters and play all the tournaments in the Smoots World Cup Tennis.
---
Candy Raid: The Factory is a retro top-down puzzle and exploration game. You play the candy-happy witch Candy as she uses her elemental powers to solve puzzles and unlock secrets in her never-ending quest to sate her sweet tooth.
---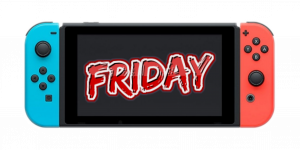 Sing alone or share the stage with your friends in compelling game modes while you follow in the footsteps of Queen, the biggest rock band ever, with the legendary lead singer Freddie Mercury. Let their music take you on a trip through different decades. Master "Bohemian Rhapsody", challenge your friends to a "Bicycle Race" or rock out to hits like "We Will Rock You", "Another One Bites The Dust", "I Want To Break Free" and "We Are The Champions".
---
When a mysterious illness befalls the queen of the Eagle Kingdom, a famous healer is summoned to Eagle Castle to examine her. The Healer's quest takes a sudden turn when the infant prince vanishes under mysterious circumstances. The queen is accused of practicing dark magic and thrown into the prison tower.
---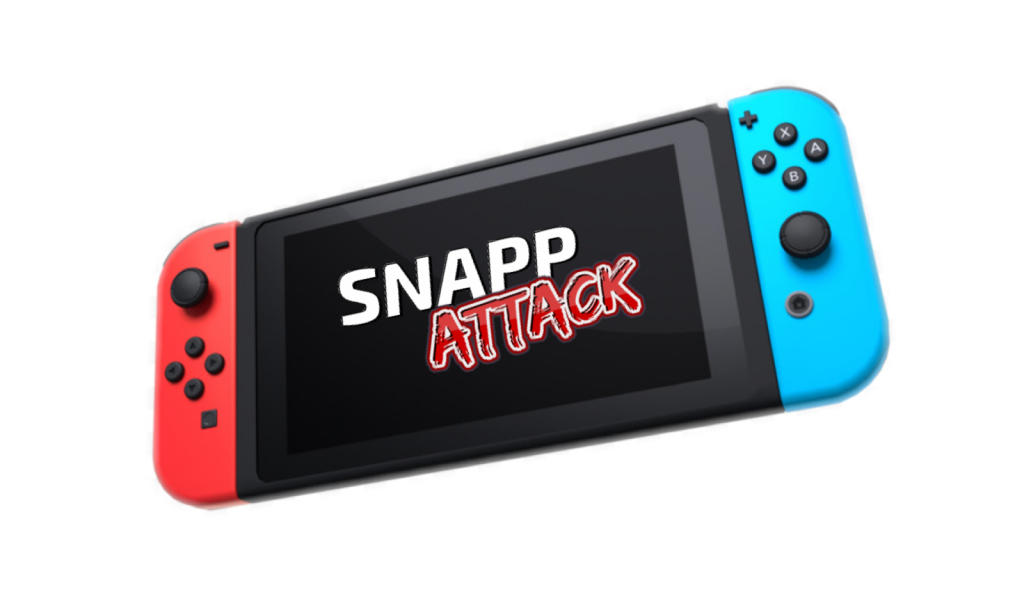 CONGRATS TO ALL THE DEVELOPERS AND THEIR TEAMS THAT RELEASED A NEW GAME THIS WEEK!
NOEN (@hashtagNOEN)
💥🚨💥(SNAPP Attack needs your help! If you can afford it, please support the site by joining our Patreon or donating to our PayPal. The future of SNAPP depends on it.)🚨💥🚨