(The SWITCH Roundup is an ongoing daily article showcasing recently released noteworthy titles on the eShop. New games are updated as soon as possible, so check back often.)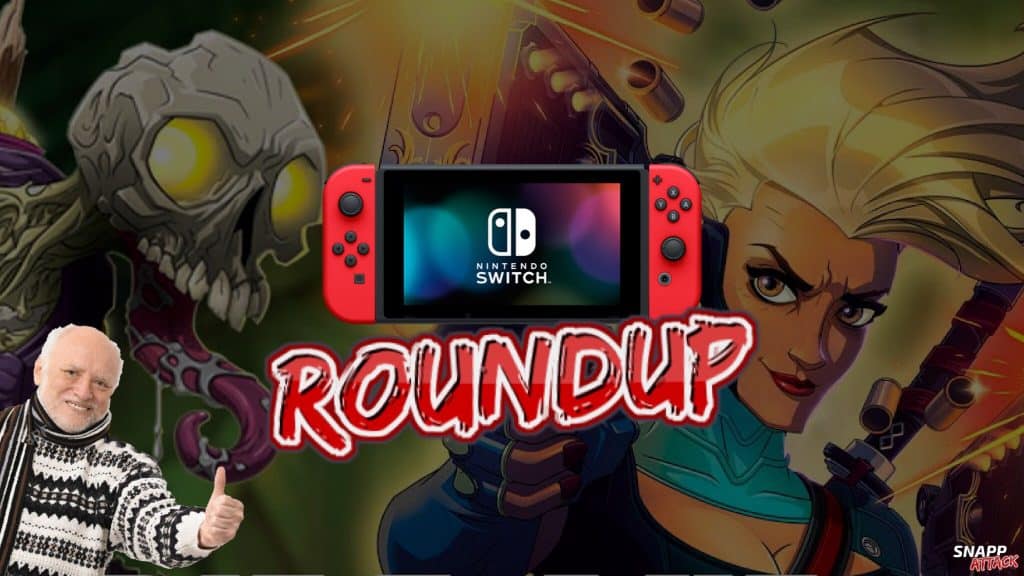 IT'S ANOTHER NEW RELEASE WEEK ON THE eSHOP GLITCHES!!
It's also a new month on the eShop! So, what does that mean to all of you? Absolutely nothing. It's just a new month. Granted, it's looking like it's going to be another great week for the Switch with games like Space Grunts, 9th Dawn III, Foregone, and a bunch more! So, let's get this tickle party started! Here's this week's all new Switch Roundup!
---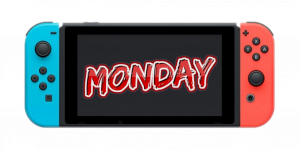 One of the newer moon-bases has been sending out distress signals..
You play as one of the Space Grunts, a team of "problem solvers", and your mission is to find your way into the moon-base, and figure out what has happened.
Find the lower levels of the moon-base, and get to the core of the problems.
---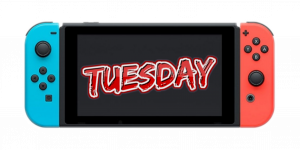 9th Dawn III is a huge 2D open world Role Playing Game and collectathon dungeon crawler packed full of adventure! Delve into the depths of the darkest dungeons, fighting over 270 unique monsters and searching for vast amounts of loot, treasures and rare materials. 1400 uniquely drawn items to collect, including over 300 weapons, and over 550 armour/accessories! Train yourself by unlocking spells and abilities and fine-tuning your attributes and skills and evolve into an ultimate warrior! Level-up your crafting abilities in cooking, enchanting, weapon-smithing, and much more! Recruit some monsters to fight alongside you, taking care of them and improving their combat skills to turn them into powerful allies. Unlock a mysterious companion to fight alongside you to build the ultimate team!
---
In From Orbit you'll manage the crew of a small spaceship. Stranded deep in uncharted space, they need to make their way home. Journey from planet to planet, each procedurally generated with unique environments, challenges, and alien creatures.
---
A reflex-based indie experience with original audio and art, made by the same creator of the arcade series UBERMOSH.
Are you ready for test your reflexes in a new indie game?
If your answer is YES; TTV2 is the right game for you.
The game was built for you act quickly, testing your reflexes and attention to detail when trying to escape the maze.
---
The ABC Murders is an adventure and investigation game adapted from the classic Agatha Christie novel. The player embodies the famous Hercule Poirot in a 3rd person perspective adventure game packed with mysteries. Once again, the private detective will find himself up against a mysterious opponent who goes by the name of "ABC". Your intelligence will never have been so challenged!
You will have to explore many crime scenes in various cities set in beautiful surroundings across the United Kingdom. Leave no stone unturned when it comes to cross examinations and deadly puzzles!
Observe, question and explore everything possible in order to make the smartest deductions and understand the murderer's plans!
---
Build and discover in Charterstone – a digital board game campaign. Shape your village into the new Eternal City!
---
Nickelodeon Kart Racers is back and we're kicking it into overdrive! In Nickelodeon Kart Racers 2: Grand Prix, you can select from 30 playable racers and 70 team members to assemble your ultimate pit crew. Choose your favorites from Nickelodeon's hall of fame, including JoJo Siwa, SpongeBob SquarePants, the Teenage Mutant Ninja Turtles, the babies from Rugrats, the cool kids from Hey Arnold!, Ren and Stimpy, Lincoln Loud and his sisters, and more!
---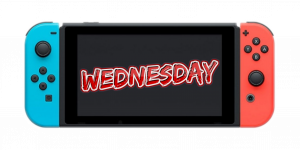 Trouble has occurred in the lands of Shmubedi Boo! An evil rabbit stole supplies of apples from the inhabitants of the city. Help stop the villain and bring the stolen apples home.
---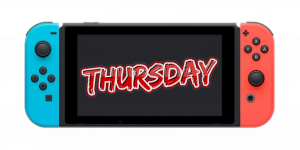 You are left alone in the jungle without any food or equipment, trying to survive and find your way out. Clinging to life, the player is set on a journey of durability as the effects of solitude wear heavy not only on the body but also the mind. How long can you survive against the dangers of the unknown?
---
The neighbours from hell return! In this HD Remaster of the beloved childhood gems Neighbours From Hell 1 and 2, you play the star of a cheeky TV Show who is constantly pranking his nasty neighbour in the most creative and hilarious ways. You want to replace a candle with a firework? What about replacing the shaving cream with the whipped cream? Go for it!
---
Discover the secret of the magic crystals in this epic 2d platformer! Travel through colourful worlds packed with unique enemies, wacky weapons and challenging bosses!
---
Prepare to enter the world of underground car racing to save your brother. It's not going to be easy, but taking part in the Super Arcade Racing tournament is the only way you can see your brother again and solve the mystery behind the organisation that kidnapped him.
---
WarriOrb is an action platformer where you play as a mighty demon trapped in an unlikely body. You will have to make your way through the ravaged world to regain your freedom and sanity. Along the way you will meet demons, giants, mutants and all sort of magical and crazy creatures.
---
A mud-based puzzle game where you arrange snake-like capes of chivalrous knights to cover puddles and other hazards. Help the nobles to reach their goal in this lighthearted medieval mindmuck
---
I Am Dead is a charming puzzle adventure game from the creators of Hohokum and Wilmot's Warehouse about exploring the afterlife.
---
Ghost of a Tale follows a courageous minstrel Mouse named Tilo on a perilous quest to escape the dungeons of Dwindling Heights Keep and discover the fate of his true love, Merra. Set in a medieval world where Rats rule over all other creatures, Ghost of a Tale weaves an epic, yet intimate story combining elements of classic adventure, action-RPG, and exploration with a rich and highly immersive visual style.
---
Aery – Sky Castle is a very unique flight game featuring a little bird that discovers an unknown world full of beauty and dreamy landscapes, little environmental riddles, and other surprises. It's a story-driven adventure to discover and rescue a broken world.
---
Evil has destroyed the tales you love. Hack monsters and slash enemies throughout the Torn Tales in this real time squad based RPG.
---
Bond with a baby falcon and go on an adventure. Falcon Age is a first-person, single-player action adventure where you'll play as Ara in her fight to reclaim her cultural legacy in the lost art of falcon hunting against a force of automated colonizers.
---
Flipon is a juicy and fun arcade puzzle game full of surprises!
---
A turn based-tactical RPG about a group of troublesome magic students. Use timing mechanics to power your spells and block attacks, explore the twisted halls of a vast magic school, fight challenging monsters and bosses, find tons of hidden treasure, and uncover dark secrets never meant to be found.
---
Tacticool Champs combines the best features of shooter and arcade game, where up to four players fight with each other in a closed arena.
---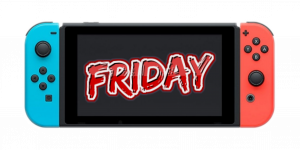 Hunt (or be hunted by!) animals for food and an array of mythical enemies, who aren't necessarily pleased to see you. Get quests from a Mysterious Stranger or find them washed up on the shore. Prepare to trek into a procedurally generated wilderness, with a variety of biomes, for an adventure that's unique to every player.
---
Help Lilly Witchgan, a young girl who has dissociative identity disorder. Discover which personality is the real one and uncover a dark plot as Lilly navigates her mindscape. Control two different characters at the same time as you attempt to get to the exit by navigating both personalities through a multitude of traps. Each side of the stage is different for each of the personalities, so be cautious!
---
Space Avenger is a super fast paced, top down arena, rogue shooter with multiple ships and over 90 upgrades that will aid you in your war against the Nexx Empire. Travel through intense battles across nearly fifteen worlds as you attempt to fend off the Nexx. Fight against gigantic bosses and use an ever-expanding devastating arsenal to overcome all the challenges that await you. Light PRG elements allow you to earn experience every battle and even in defeat use it to upgrade your ship. The all-powerful Nexx Empire has declared war on humanity!
---
Live the thrill of street racing in this fast-paced car game. Dodge the traffic, escape from the police and get the highest score.
---
Evil Hex has cursed Europe – and only Ben 10 can stop him! Explore a 3D world filled with combat, puzzles and secrets as you save the day!
---
CONGRATS TO ALL THE DEVELOPERS AND THEIR TEAMS THAT RELEASED A NEW GAME THIS WEEK!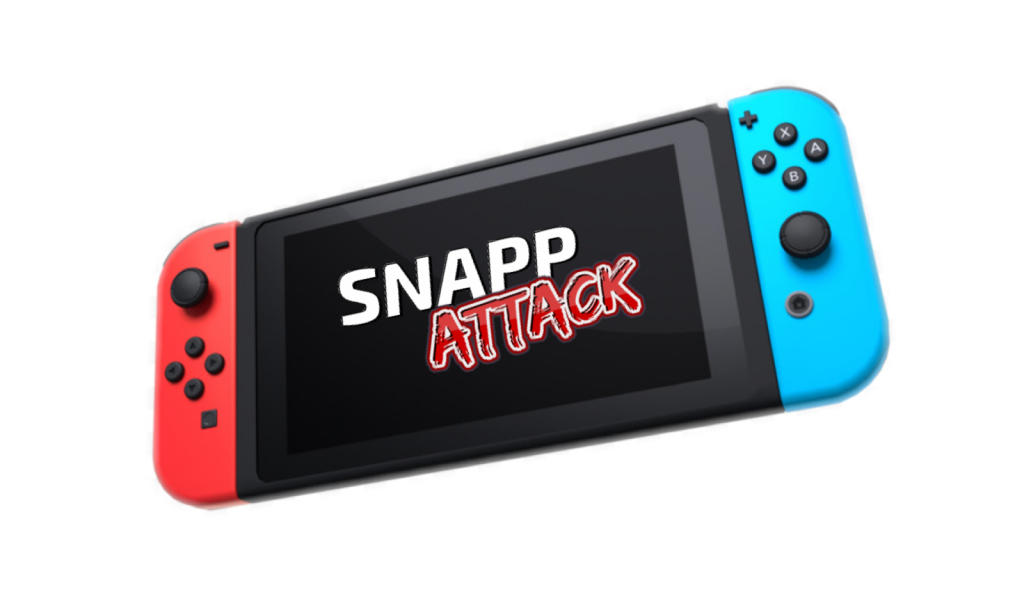 NOEN (@hashtagNOEN)
💥🔥💥(SNAPP Attack needs your help! If you can afford it, please support the site by joining our Patreon or donating to our PayPal. The future of SNAPP depends on it.)💥🔥💥