(The SWITCH Roundup is an ongoing daily article showcasing recently released noteworthy titles on the eShop. New games are updated as soon as possible, so check back often.)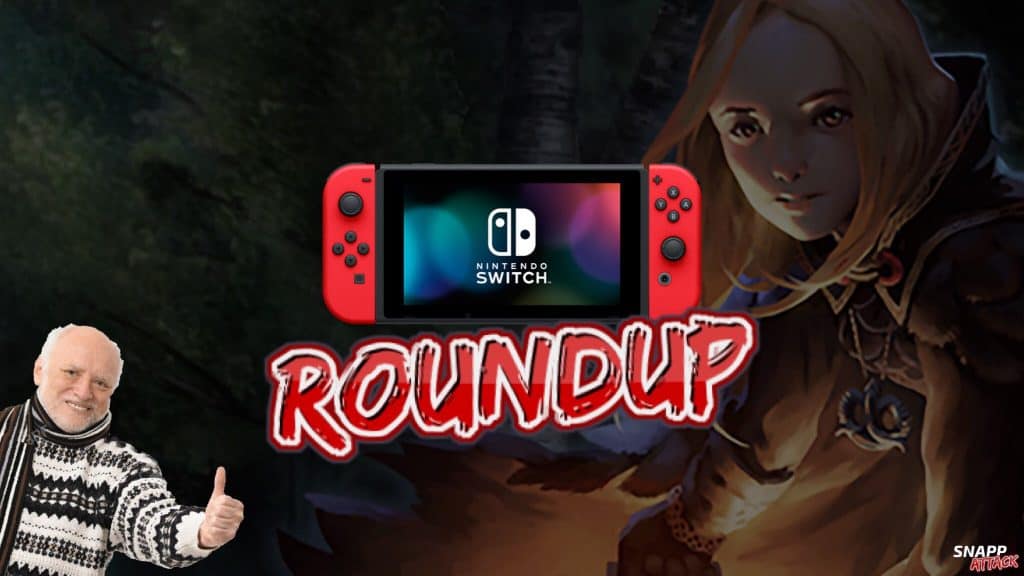 IT'S ANOTHER NEW RELEASE WEEK ON THE eSHOP GLITCHES!!
It's looking like we've got another great week on the Switch eShop! With games like Cook, Serve, Delicious 3, Vigil: The Longest Night, Prinny 2, and a bunch more releasing! So, let's get this party started! Here's this week's all new Switch Roundup!
---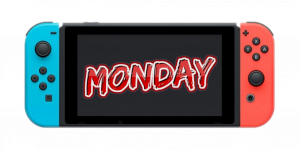 Easy to learn and rewarding to master, Petal Crash is a brand new puzzle game in the tradition of the arcade action puzzlers of the mid-90s. Like the games that inspired it, Petal Crash features a variety of single player challenges in addition to an intense head-to-head versus mode. The rules are simple – push a block any direction, and it'll keep going until it hits a wall or another block. If it hits a block of the same color, the blocks will burst, sending any other blocks next to them flying! Line them up just right to create huge chain reactions, racking up points and burying your opponents in garbage!
---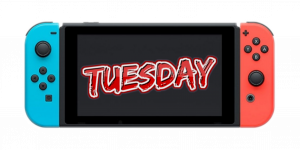 Broken Porcelain brings an abundance of welcome changes to the series, introducing new gameplay and storytelling elements that breathe new life into the characters and an unprecedented level of immersion in this haunting adventure – perfect for both new and returning fans to the series.
---
When the mysterious Phantom Thief steals Master Etna's panties, the Prinny horde must rise up once again to retrieve them…or suffer the consequences! Slash and Hip Pound your way through chaotic stages full of devilish foes, and build up the Combo Gauge to unleash powerful moves like Prinny Cyclone and Prinnykaze. Also, dive into the bonus story of the OTHER protagonist(?) of the DISGAEA games and claim your glory with Asagi Wars: Vengeance of Asagi!
---
Years after a devastating war, the city of Calagan is once again besieged by an all-corrupting force known as the Harrow. As the city's strongest super-soldier, it's up to you to investigate the Harrow's origins and prevent its reanimated minions from destroying your home. But the Harrow isn't just reviving the dead – it's dredging up memories better left forgotten. Foregone is a fast and fluid 2D action-platformer packed with legendary loot and stunning pixel art. Collect an arsenal of powerful weapons and upgradeable skills, then use them to shoot and slash your way through hand-crafted pixel environments hiding a treasure trove of secrets.
---
G.I. Joe and Cobra are back! G.I. Joe: Operation Blackout is a team-based third-person shooter where you play as your favorite characters from Team G.I. Joe and Team Cobra. Experience the action from both sides as you help G.I. Joe restore order and lead Cobra to world domination.
---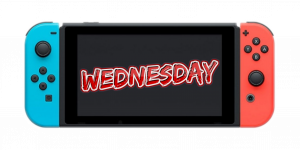 Hit the road in this massive sequel to the million-selling Cook, Serve, Delicious! series as you travel across the United States to participate in the Iron Cook Foodtruck Championships with your trusty robot crew Whisk and Cleaver. Set in the radically-changed war-torn America of 2042, play through an all new story-driven campaign where you cook hundreds of foods—including many brand new to the series—across hundreds of levels in a new gameplay structure that has been completely redesigned to deliver fast-paced action, or take it easy with the all new Chill Mode that can be toggled on or off at any time!
---
He's a dad AND a radish! His kids have gone missing from the vegetable patch, and he needs your help to find them.
---
Vigil: The Longest Night is a 2D action RPG with precise, technical combat and a strong narrative. Inspired by Salt and Sanctuary and Castlevania, Vigil: The Longest Night aims to challenge players with its difficulty while compelling them with a tale of eldritch horror. Follow Leila on her quest to save her hometown from the creeping evil infesting the surrounding countryside. Navigate a world that wanders between dream and reality, sanity and madness, and uncover the secret of the longest night and the monstrous entities invading their world.
---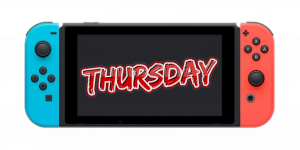 Dustoff Z is a game about maneuvering combat-helicopters in one of the harshest weather conditions possible – A Zombie Apocalypse. Hire gunners to ride along and engage in a variety of missions such as rescue operations, convoy defense, and high-value target destruction.
---
Step into the world of interstellar travel, where Space Pirates lurk at every corner. Kaptain Brawe, a Space Police officer will embark on a journey filled with quests, conspiracies and general chaos, as he and his friends follow the lead of two kidnapped alien scientists.
---
Shantae: Risky's Revenge – Director's Cut is a powder keg of high octane, hair-whipping, hip shaking action! Winner of IGN's Game of the Year and Metacritic's highest rated game of 2010, this enhanced classic features thousands of frames of animation and huge multi-sprite bosses. Guide Half-Genie Shantae through burning deserts, enchanted forests, dripping caverns and deadly labyrinths. Discover magical attacks, brew zombie coffee, save golden babies, and master the art of belly-dancing to transform Shantae into more powerful creatures. Use your powers to foil the lady pirate Risky Boots and save Sequin Land from certain doom! With its infectious characters, flirtatious humor, and deliciously outlandish action, Shantae: Risky's Revenge offers up all the hair-whipping, belly-dancing action you can handle! Now with new features, including unlockable Magic Mode and rebalanced gameplay.
---
Delve into randomly generated ring dungeons where encounters come to you! Observe and plan your route. Will you go for the loot or backstab a creeping horror? As you scavenge, fight and sneak to new encounters, the ring reacts to your actions. Play as fast or slow as you like in this challenging, turn-based roguelike. Just be careful where you tread – You may find yourself ambushed, or worse…
---
Rediscover magic and chart your adventure through this forgotten northern world of mystery and monsters. Find your courage, discover hidden paths, solve ancient puzzles and travel deeper through the icy land to learn the truth. We join Tove on a fantastical journey to save her family. A journey that takes her deep into a hidden and long forgotten world of lost folklore filled with strange locations and even stranger creatures.
This is the Zodiac Speaking is a fact-based single-player psychological thriller based on the story of Zodiac, one of the most famous never-caught serial killers. It mixes vintage '70s California visuals and an original epic cinematic soundtrack with gameplay elements that include classic horror, investigation, stealth mechanics, and multiple endings to discover.
---
A bullet hell with a sinister twist. Think fast and strategically as you weave through a bullet hell of your own making. Easy to learn and hard to master, TERROR SQUID is an arcade experience unlike any other. Create your own bullet hell
Conduct your symphony of destruction. Dodge tantalising bullet patterns of your own design. Survive for long enough to release a primordial blast of dark energy, detonating your projectiles in gloriously satisfying chain reactions. Perfect your strategy to squeeze every precious second out of each run.
Along the Edge is an interactive graphic novel set in the European countryside, where your choices impact the main character's personality and appearance.
---
It's the apocalypse again!
You may very well be the last person on Earth! Grab your gun and get blasting – these zombies are as vicious as they are silly. Survive day to day, upgrade your arsenal and supercharge your powerups to wreak havoc on the horde of dead meat shambling in your neighbourhood.
---
A neon-noir story in a rain-drenched cyberpunk metropolis. It's your first night on the job working for the Cloudpunk delivery service. Two rules: Don't miss a delivery and don't ask what's in the package. Your name is Rania. This is your first night working for Cloudpunk, the semi-legal delivery company based in the sprawling city of Nivalis. You go everywhere, from the Marrow below to the spires that pierce the grey clouds high above before scraping the edge of the troposphere. No delivery job is too dangerous, and no one is faster than a Cloudpunk driver.
---
Batbarian: Testament of the Primordials is a snarky action-adventure puzzle game with a good dose of humor. Explore hundreds of secret-filled rooms, fight big bosses, gather companions for your party and use the powers of Pip -your bat buddy- to solve puzzles and escape the eldritch abyss!
This is Space Crew. Its continuing mission: To defend Earthand humankind, to eliminate the extraterrestrial threat and toboldly go where no Crew has gone before!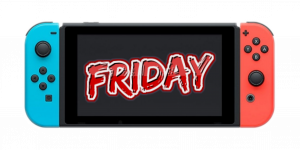 POSTAL Redux is a high definition remake of The Postal Dude's infamous first foray into the world. Prepare to experience his psychological journey with faithfully recreated high resolution visuals, remastered music, sounds, and dialog, and revamped and modernized gameplay. Crazed gunmen out for your blood await you around every corner. The only choice is clear: Get them before they get you. Fight back with a devastating arsenal as you make your way through a violence-stricken town.
---
Crown Trick is a beautifully animated rogue-like RPG adventure characterized by turn-based combat and skill-item interactive strategy. Enter a labyrinth that moves as you move, where mastering the elements is key to defeating enemies and uncovering the mysteries of this underground world. With a new experience awaiting every time you enter the dungeon, let the power bestowed by the crown guide you in this challenging adventure!
---
A gunshot rattles the house and now your owners are dead; clearly murdered. But why? And where's the culprit? These answers won't be easy to come by, especially because you're the family cat! Guided by the omniscient Narrator, play as the feline hero Theo as he embarks on an epic adventure to solve the crime and exact revenge on the evildoers.
---
In this beat 'em up game you'll play as the Chinese fisherman Wei Cheng who wants to avenge the death of his friends and family. Get your battle staff ready for a challenging adventure in Medieval China and for merciless fights with hordes of various enemies.
---
Robot Z3-L1's ship has crash landed on an inhospitable planet called Dimidium filled with alien landscapes and hostile surroundings. To escape and return home, Z3-L1 (/zeli/) must gather clues, gain powers and discover artifacts needed to fix a space ship. Explore the planet in this Metroidvania-style exploration game where the environment is your enemy!
---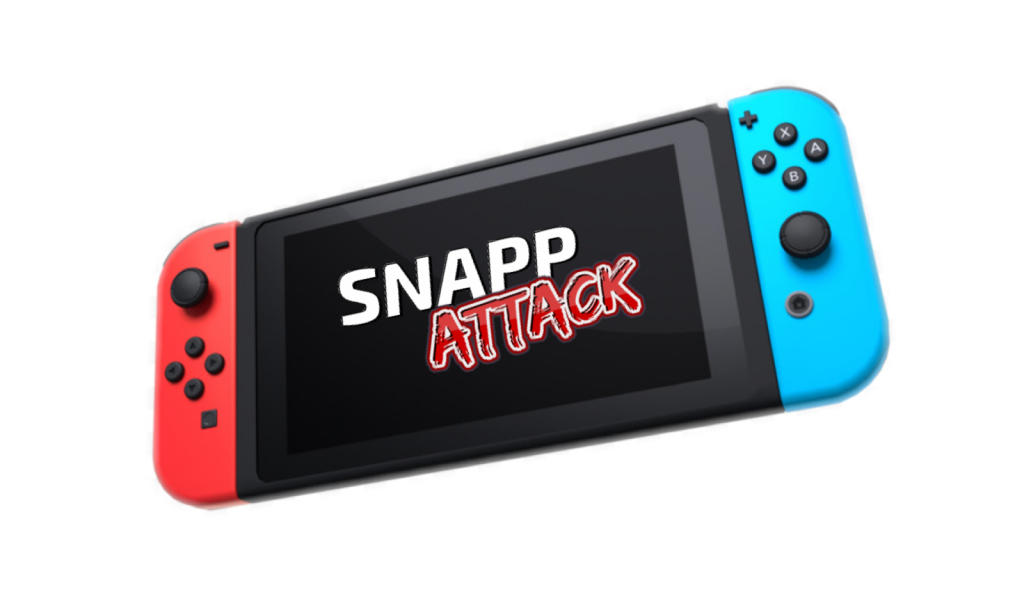 CONGRATS TO ALL THE DEVELOPERS AND THEIR TEAMS THAT RELEASED A NEW GAME THIS WEEK!
NOEN (@hashtagNOEN)
🚨💥🚨(SNAPP Attack needs your help! If you can afford it, please support the site by joining our Patreon or donating to our PayPal. The future of SNAPP depends on it.)🚨💥🚨