(The SWITCH Roundup is an ongoing daily article showcasing recently released noteworthy titles on the eShop. New games are updated as soon as possible, so check back often.)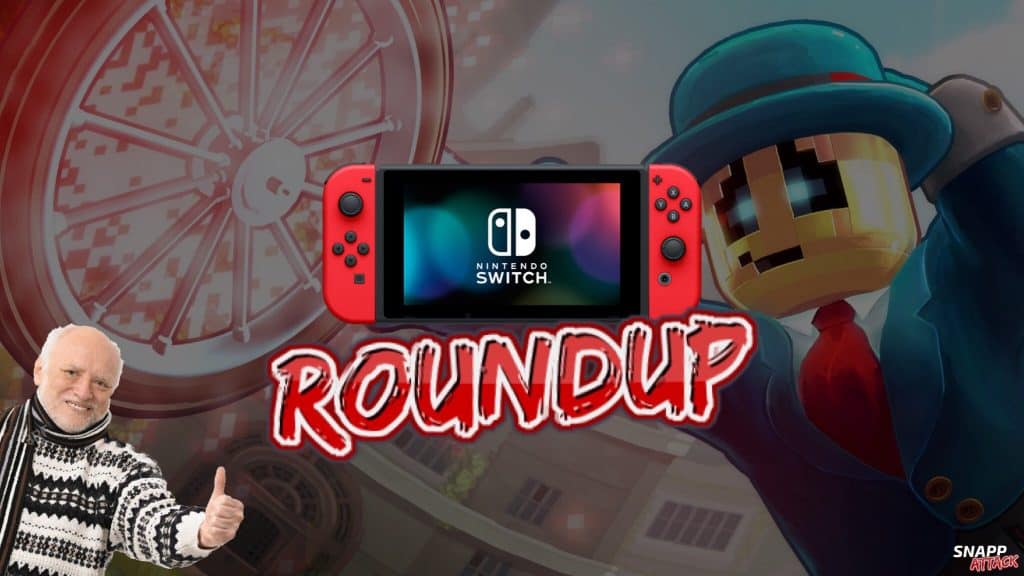 IT'S ANOTHER NEW RELEASE WEEK ON THE eSHOP GLITCHES!!
Yes, it's time for another week of new Switch games! This week is already looking good with Gonner 2, Horace, ScourageBringer, and a bunch more! So, let's get this party started! Here's this week's all new Switch Roundup!
---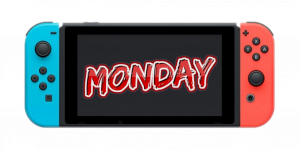 Super Dragonfly Chronicles is a 2D Action-Adventure, single-player game experience with a high difficulty level.
---
Death Ray Manta is a short-form twin-stick arena shooter where you blow up enemies using colourful laser beams. You spawn in the centre of the screen, moments later the screen is filled with mines, robots, rabbits, and lasers from beyond the stars. Collect space gems for bonus points and shoot everything else. With 32 screens of increasingly colourful and crazy laser firing mayhem, how far into fish space can you get?
---
Use your belly to your advantage! Challenge players all over the world and climb the leaderboards. Fight into the arena: charge, hit, dodge and defeat the opponents!
---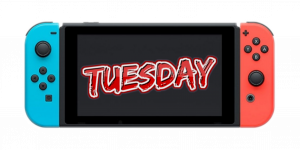 BECOME A HYPERBRAWL LEGEND
The universe's greatest heroes have gathered to compete in a showdown for the ages; the legendary HyperBrawl Tournament! Armed with unique weapons and a thirst for glory, take to battle-tested arenas in this 1-4 player arcade-style sports brawler played locally or online.
---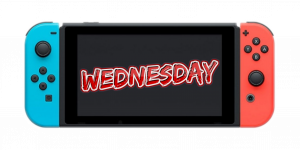 An abandoned research station has gone unnoticed in the depths of space for years, until now. With an army of invasive aliens boarding the station, the outpost AI has rebooted its last remaining defense drone: Delta. Now Delta needs to repel the Klaath threat, save the outpost, and head out into space to search for answers.
---
Construction Simulator 3 returns to Europe! Discover an idyllic European town in the sequel to the popular Construction Simulator 2 and Construction Simulator 2014 with officially licensed vehicles by famous brands: Caterpillar, Liebherr, CASE, Bobcat, Palfinger, STILL, MAN, ATLAS, Bell, BOMAG, WIRTGEN GmbH, JOSEPH VÖGELE AG, HAMM AG and MEILLER Kipper. Take on diverse and challenging contracts. Build and repair roads and houses. Shape the skyline of your city and expand your vehicle fleet. Discover a completely new map and unlock new contracts and vehicles with your growing company.
---
This masterpiece from Paul Helman and Sean Scapelhorn is a classic platformer that tells an emotional and surprisingly rich tale of self-discovery peppered with nostalgic popular culture references that will bring a smile to any gamer who enjoys the 8 and 16 bit era! Made by just two people, Horace offers over 15 hours of exciting platforming and pushes the boundaries of the genre with profound storytelling and quirky and nostalgic pop culture references! A game made by videogame lovers for videogame lovers!
---
Set in a post-apocalyptic world where a mysterious entity wreaked havoc on all humanity, ScourgeBringer puts you in the shoes of the deadliest warrior of her clan: Kyhra. Help her to explore the unknown and slash her way through ancient machines guarding the seal of her past, and maybe the redemption of humanity.
---
Bullet Beat is a shoot'em up, where everything at the levels is in tune with the music, even shooting. Keep the combo to get stronger!
---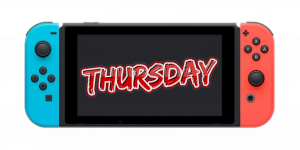 Embark on a valiant quest to save your toy village in the hit first-person open-world puzzle platformer! Roam and explore a huge interconnected world. Unlock powerful new abilities and combine them to overcome imaginative puzzles or uncover shrouded secrets. Defeat charging hordes in fast, frenetic first-person combat as you battle your way towards an audience with the Blue King.
If Found… is a video game from DREAMFEEL about searching for connection. On December 31st 1993 in the crumbling ruins of a mansion on Achill Island, Kasio destroys her diary. It tells the story of her return home to the West of Ireland, her conflict with her family, the friends she makes, and the challenges she goes through. Everything leads to this night when a black hole will destroy the entire world. Where did it come from? Is there any way to stop it?
With brand new gameplay mechanics, beautiful hand-drawn art, and a stunning soundtrack, players will relive Kasio's experiences and see the moments both happy and painful that make up the month of December 1993. Features include: awkward crushes, the planet Jupiter, many kisses, a punk concert, confusion, happiness, a cute dog, and a break in.
Wartile is a cool-down based game that keeps the action flowing, with ample opportunities to plan your moves. Although it contains the strategic elements from turn-based games, a mixture of slow down features and cool-down based gameplay maintains the tension of battle while allowing for breathing room to make tactical decisions. At its heart, Wartile is a game about positioning and tactical decision making.
---
The Red Lantern is a story-driven, rogue-lite, survival game where you and your team of 5 sled dogs, lost in the wilderness, must navigate the ever-changing encounters of the Alaskan bush to find your way home.
---
In GONNER2, our altruistic and unexpected hero Ikk is back! And this time Death needs his help. Her lair has been taken over by a mysterious presence and she needs Ikk to take it down. Journey your way through deep dark chaotic places with sparks of unimaginable colour and crazy bosses, all while trying to literally keep your head!! GONNER2 is a procedurally generated platformer with roguelike elements that will keep you on your toes – now with more added, colour and chaos!
---
FRACTER is an emotive, isometric puzzle adventure game set in a mysterious labyrinth of glowing black architecture. The game follows a veiled young hero who has set out on a perilous quest to dispel the darkness within. Players must explore this world of shadows, discover secrets hidden in the dark, and outsmart ominous creatures while solving each meticulously designed puzzle using their only force against darkness: light. Dramatic landscapes in shades of gray, an eerie ambient soundtrack and a poetic, self-reflective narrative await you on this emotional journey restoring light to a darkened world.
---
Take control of the Pug Otis, the loyal companion of the Professor! After an accident in the Professor's lab involving the mischievous cat Whiskers and some Portal Fluids, Otis and Whiskers are sucked into an alternate dimension. Challenge yourself with side-scrolling alternative dimension switching mania requiring lightning quick reflexes to jump, hop, and dimension swap your way to victory. Hop, dimension swap and navigate your way through unique dimensions to chase down Whiskers and save him from his evil wrongdoings!
---
As an anonymous student of the Lafcadio Academy for Troubled Young Ladies, you must battle through your nightmares to defeat a curse that's slowly transforming your body into a clawed demonic form. They Bleed Pixels balances a perfect mix of fast-paced acrobatic platforming and fierce, one-button, slash'em up combat. By suppressing your urge to button mash in favor of focusing on stylish and smart kills, you are rewarded with checkpoints you can choose when to place for safety… or try your luck by holding onto them for extra bonus points.
---
It's been a century since the events of Torchlight II, and the Ember Empire is in decline. In Torchlight III, Novastraia is again under threat of invasion and it's up to you to defend against the Netherim and its allies. Gather your wits and brave the frontier to find fame, glory, and new adventures!
---
Inspired by the old adventure games, LUNA The Shadow Dust is a moving tale of two playable companions drawn together in a hand-animated puzzle adventure, featuring a breathtaking original soundtrack and beautiful 2D cinematics.
To light a candle is to cast a shadow.
Behind the shadow of reality, an enchanted world awaits illumination. Experience the magical journey of a young boy and his companion as they solve puzzles and trace back the memories of old, brought to life with visually stunning, wordless cinematics. Enter the ancient tower that stands at the edge of the world and discover the hand-drawn cinematics, intricate puzzles and haunting music of this indie gem.
---
A story of a repair robot who during the weekend, instead of enjoying his free time watching a speedball game on a planet nearby, has to go to work and fix a malfunction in one of the corporate buildings, as he's usually the one to be called in such cases.
By accident, he discovers a corporate management plot regarding a new project related to the department of power. Unfortunately, the conspirators notice they are being overheard. Toolboy attempts to escape by solving more puzzles, and the more he solves, the more skills as superpowers he gains. Our bot also has an ally in the form of an old computer disconnected from the main system. Toolboy uses special information points to communicate with him and to get more clues.
---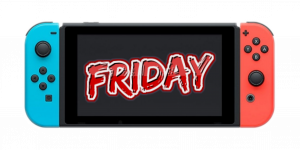 Your mission: annihilate an army of robotic enemies and bosses, all of them furiously blasting bullets, missiles and lasers your way.
Your ship: a powerful vehicle you created, called GROOD. It's now time to pilot this killing machine! Travel through woods, swamps, cities, frozen lands, deserts, and more to seek and destroy strange mechanical foes. There's no time to rest and the sun will set before the battle is over: be ready to fight nights and days and under different weather conditions: rain, snow, strong winds…It will get hardcore and the Heavy Metal soundtrack will keep you alert and adrenaline-rushed.
---
Galacide combines the frenzied action of classic space shooters with the focused, fast-thinking tactics of puzzlers. Choose from a variety of ships, each equipped with unique features and abilities. Embark on your mission to tunnel through the strengthening alien invasion, find the source, and save the galaxy! Go it alone or assemble a squad of your friends to battle in the most unforgiving corners of the universe!
---
Lord Of The Click — it's the game for those who outgrew meaningless shooters and tiresome endless RPGs.
---
Pumpkin Jack is a spooky scary 3D platformer in which you embody Jack, the Mythical Pumpkin Lord! Dive into an Epic Adventure through otherworldly landscapes and help the Evil annihilate the Good!
---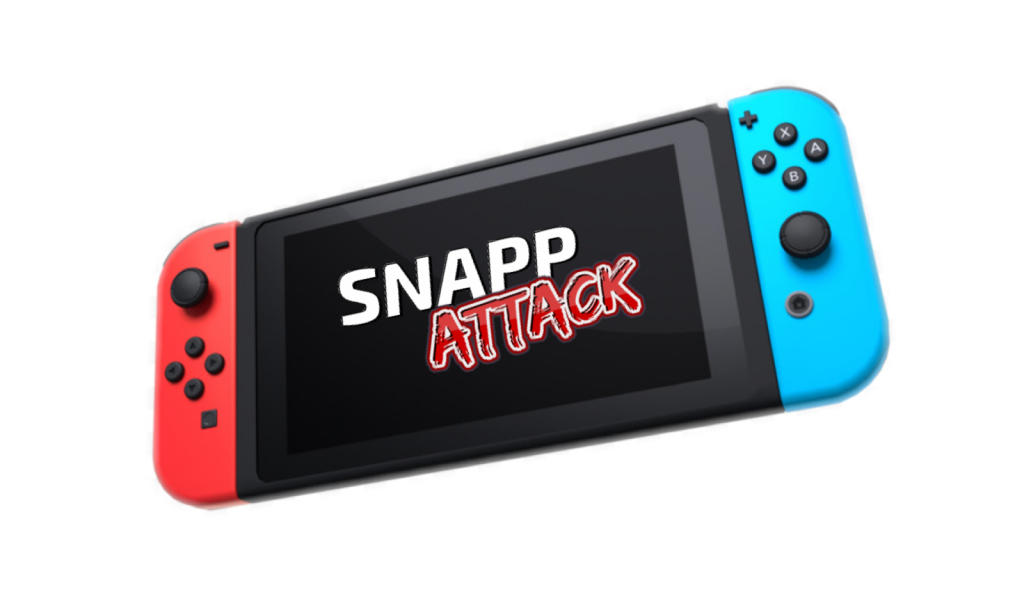 CONGRATS TO ALL THE DEVELOPERS AND THEIR TEAMS THAT RELEASED A NEW GAME THIS WEEK!
NOEN (@hashtagNOEN)
🚨‼️🚨(SNAPP Attack needs your help! If you can afford it, please support the site by joining our Patreon or donating to our PayPal. The future of SNAPP depends on it.)🚨‼️🚨