(The SWITCH Roundup is an ongoing daily article showcasing recently released noteworthy titles on the eShop. New games are updated as soon as possible, so check back often.)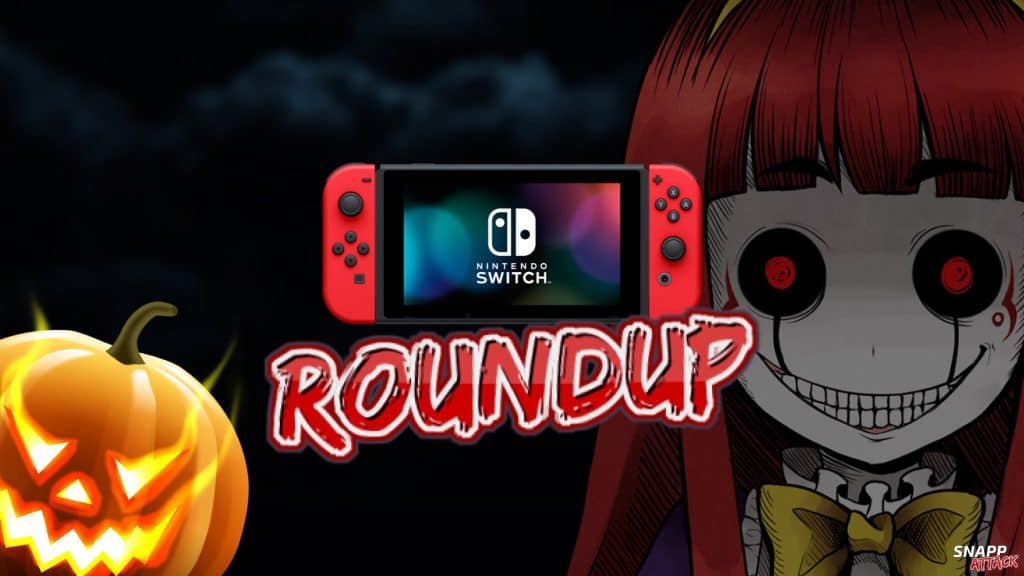 IT'S ANOTHER NEW RELEASE WEEK ON THE eSHOP GLITCHES!!
Like I mentioned in last week's Coffee ☕️ & Swiping, I'm trying to find a balance between both jobs. So, I apologize for the lack of content over the recent week's. I'll eventually get things all worked out. Regardless, we had a hell of a great week for the Switch last week! This week is already looking pretty good with games like Oddworld: New n Tasty, Dungreed, Mad Rat Dead, and a whole lot more! So, let's get things started! Here's this week's all new Switch Roundup!
---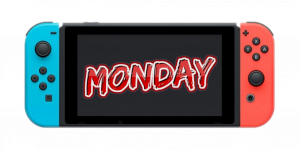 Experience the classic arcade shooter game play with loads of twists in Gnome More War. Deal with incoming gnomes in waves, protect yourself from attacks, and prevent your barn resources from being depleted. Unlock offensive power-ups like Magic Missile, Power Burst, and Wind Boomerang and combine them with defensive power-ups like Barrier, Shell, and Slow Time to aid you in your quest. As you go through each map, you will need to employ a deeper strategy and make use of the unlockable upgrades that can increase your armor, gain more power-up charges over time, or even enlist your goblin friends to assist you. To top it all off, you can also invite a buddy to play as Freija, Nih, or Scarlet in co-op mode.
---
Immerse yourself in this all-consuming epic quest – now available for the first time on the Nintendo Switch™! -An evil presence has implanted itself in the fabric of our world. Play the role of spy, assassin, warrior and thief as you are lured into the darkest and most perilous adventure of your life. You´ll have Blackbird on your side – a seductive underground agent that will provide you with clues as you encounter progressively more sinister foes. Be strong, and trust no one.
---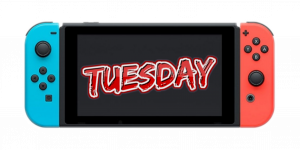 Master the turn-based strategy to achieve victory. Take control of new states, secure forts and railways to increase your resources, and lead reinforcements sent over from Europe. Discover or relive the experience of the original game "The Bluecoats North and South", in single or two-player mode, with this updated version featuring redesigned gameplay!
---
In Dungreed, the player assumes the role of an adventurer who must explore a continuously evolving dungeon to prevent an entire town from being destroyed. The game features procedurally generated levels with a variety of environments such as prisons, jungles and lava zones. Players can advance through the living dungeon by defeating enemies with powerful magic items and an arsenal of weapons, ranging from rusty swords to cutting-edge sniper rifles. To prepare for the journey ahead, adventurers can train to become stronger and better equipped prior to exploring deeper and encountering the sinister denizens that lurk in the unpredictable dungeon.
---
Separated from her Granny during a storm, young Carto must use her innate cartography powers to map and manipulate the world around her on her quest to be reunited. As she discovers new "pieces" of the game map, players can rearrange them to shape the levels themselves – unlocking new paths, puzzles, and story moments. Carto will traverse strange new lands, learn their cultures, and enlist the help of new friends along the way in this hand-crafted adventure.
---
Choose a side, master your moves, and embrace your destiny in an epic beat 'em up adventure inspired by the hit show. Take control of 8 playable characters with deep movesets, combos, progression, real-time character swaps, ultimate attacks, and much more! 34 years after the events of the 1984 All Valley Karate Tournament, the rivalry of Daniel LaRusso and Johnny Lawrence continues. The fight is in your hands now!
---
A mudokon chosen by the fickle finger of fate, Abe was a first class Floor-Waxer for RuptureFarms who was catapulted into a life of adventure.Late one night he overheard plans from his boss, Molluck the Glukkon, to turn Abe and his fellow Mudokons into Tasty Treats as a final effort to rescue Molluck's failing meatpacking empire!Can Abe change the fate of thousands and rescue the Mudokons? Can he escape the dark recesses of RuptureFarms and the desolate, uninviting, and downright terrifying surrounding environment?
---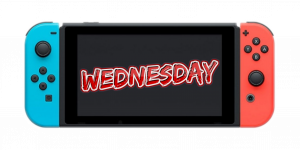 A corruptive presence has invaded the Federal Bureau of Control… Only you have the power to stop it. The world is now your weapon in an epic fight to annihilate an ominous enemy through deep and unpredictable environments. Containment has failed, humanity is at stake. Will you regain control?
---
After being ranked #11 in the United Assassins Association, Travis Touchdown puts his trusty beam katana to the test as he faces off against the world's top 10 assassins in deadly battle.
---
Three years after Travis Touchdown was ranked #1 by the United Assassins Association, he finds himself falling down the ranks to #51. To make things worse, another assassin—Skelter Helter—swears revenge against Travis for the death of his brother.
---
Oceanhorn 2: Knights of the Lost Realm, set a thousand years before the events of the first chapter, takes you on a magical journey across the vast world of Gaia, brimming with mythology and lore. A young Knight faces an impossible challenge, as Warlock Mesmeroth has returned with a formidable Dark Army. Will our hero be able to unite the Owrus, Gillfolk, and men in a fight for the fate of the world?
---
Move objects to the designated platform and balance, arrange, and build to help earthlings complete jobs! Tasks range from farming, fishing, and stacking cheerleaders. Wait…what? Each puzzling job has multiple objectives hinted at through pictures. Solve them to earn in-game medals and unlock even more jobs—just keep an eye on the timer.
---
The master of insanity, Cthulhu, has lost his powers (again!?) and the only way he can get them back is by rescuing Santa Claus from the League of Christmas Evil in this prequel to Cthulhu Saves the World! Join Cthulhu, the Snow Maiden, Baba Yaga-chan, and Belsnickel as they build R'lyehtionships, fight the League of Christmas Evil, and catch the Christmas spirit! Fhtagn!
---
Chickens Madness gives you the ultimate power of being and behaving like a chicken in a very unique set of party games against your friends.
---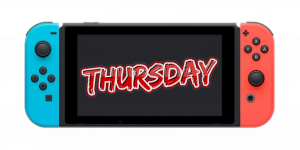 Join Brian Pasternack, a young man with no future in a dystopian 90s society, on his first day at one of the world's largest companies, Sintracorp. Uncertain, unprepared, and massively unqualified, will Pasternack have what it takes to shine in Sintracorp's hierarchy? It all depends on how he performs on his first assignment… and whether he survives it.
---
Wallachia: Reign of Dracula is an action & shooter platformer inspired by great video game classics (e.g. Castlevania).
The game will challenge your reflex, aim and agility skills.
It's unparalleled difficulty will satisfy fans of old-school, unforgiving and complex gameplay.
Watch out for enemies attacking you from every direction, hidden traps and ruthless bosses!
The game has a full, professional voice-over by professional actors, Kira Buckland and Robert Belgrade.
You will enjoy a unique soundtrack and story revolving around the one and only true vampire – Vlad the Impaler.
---
Oh my god! The princess was captured by villainous maniac again! What are you waiting for? Grab your weapon and free the princess, save the world! You really do not know what's waiting for you!
With all those sweet combos, killer finishing moves and devastating magic abilities the bad guys won't know what hit them. Don't forget to wear a costume to make you a one-of-a-kind adventurer. Will you be a sneaky ninja, smacking enemies with a frozen fish? Or a lightsaber-wielding fighter with a score to settle? It's all up to you!
---
Try to rescue the girls trapped inside the mansion by solving puzzles and uncovering secrets. But remember, one wrong step, and it might cost their lives. It won't be easy to rescue them all. De: Yabatanien contains two chapters, with over 100 rooms to explore, and multiple endings waiting for you to discover the truth behind all these horrifying traps.
---
Hijacked to a to strange world. Forced to fight for your life. Discover the secrets of the Arbitrators and find your way back home! Barbearian is a fast-paced hack'n'slash with massive battles in a colorful, hand-drawn world.
---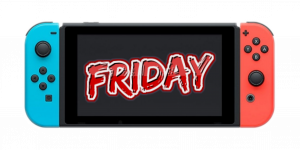 Mum and Dad have been experimenting on Chaos Servants, but now, the monsters have been let loose. Clea, with her brother in tow, must escape from the Whitlock Mansion.
---
A rat's dream has been left unfulfilled before his death…that is, until he gets a second chance at life! Granted the opportunity to redo his last day on Earth, you must utilize the rat's newfound power to pump his heart in time with the music, lest his own time runs out.
---
CONGRATS TO ALL THE DEVELOPERS AND THEIR TEAMS THAT RELEASED A NEW GAME THIS WEEK!
NOEN (@hashtagNOEN)
(‼️👻‼️SNAPP Attack needs your help! If you can afford it, please support the site by joining our Patreon or donating to our PayPal. The future of SNAPP depends on it.‼️🎃‼️)