(The SWITCH Roundup is an ongoing daily article showcasing recently released noteworthy titles on the eShop. New games are updated as soon as possible, so check back often.)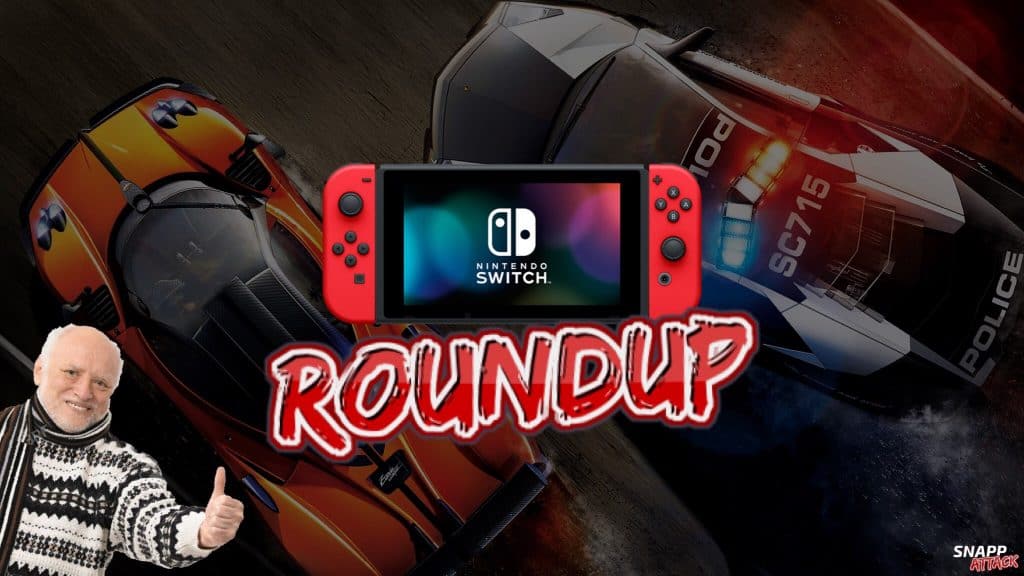 IT'S ANOTHER NEW RELEASE WEEK ON THE eSHOP GLITCHES!!
We had another solid week for the Switch last week. The eShop never seems to slow down. This week is already looking decent with games like NFS Hot Pursuit Remastered and Area 86. So, let's get this week started! Here's this week's all new Switch Roundup!
---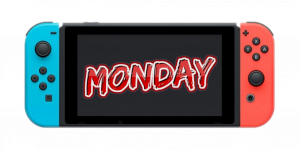 Re:Turn – One Way Trip tells the terrifying story of five college friends on a post-graduation vacation. This might be their last trip together before the adulthood swallows them whole. Unfortunately for them, a far more sinister force has found them and hungers for their souls.
---
Explore an enormous new area to find training dojos, shops and ducks to race and battle. Play 16 new training games to level up your duck in 8 skills and become the greatest duck adventurer ever!
---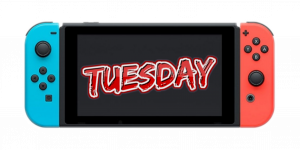 Spoiled harvest goddess Sakuna finds herself banished from her opulent celestial home to an island overrun with demons. In the untamed wilderness, she must rediscover her birthright as the daughter of a warrior god and harvest goddess by weathering the elements, fighting monsters, and cultivating rice, the source of her power. By her side in this forbidding place is her guardian Tama and a group of outcast humans. Together, these unlikely companions must join hands to tame both the soil and the demons of Hinoe Island.
---
From the creators of Rock Band™ & Dance Central™ comes FUSER™ – a nonstop virtual music festival where you control the music! Combine elements of the world's most popular songs to create your own sound or partner with friends on epic collaborations, then share your amazing mixes and headlining performances with the world!
---
LEAD THE PACK ALL AROUND THE WORLD
Make them all know you're the one leading the pack. Fuel the rivalry as you take it up against others to conquer the world of circuit racing. Race through the American wastelands, tear up the asphalt of the German circuit, compete in the British countryside and drift through the neon-filled streets of Tokyo!
---
Ghostrunner is a hardcore FPP slasher packed with lightning-fast action, set in a grim, cyberpunk megastructure. Climb Dharma Tower, humanity's last shelter, after a world-ending cataclysm. Make your way up from the bottom to the top, confront the tyrannical Keymaster, and take your revenge.
---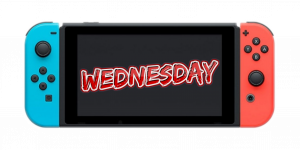 Welcome to Area 86, a physics-based escape room puzzle game. The secret space station AI has gone rogue, and it's your task to stop it! You are a fast-moving robot that can also do some stylish parkour tricks. Use the laws of physics to literally push your way through the station! Pick up items, activate switches, destroy the environment around you to escape. If you are looking for an extra challenge – you can also find secret items and clues to what happened.
---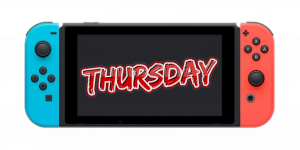 Harness the power of space-time abilities – death becomes a minor setback as our heroes will return again and again until this great evil is defeated. But death has a cost; the chaotic nature of the Metaverse will change the very Bastion itself, and no two attempts will ever be the same.
---
Linelight is an elegant, minimalist puzzle game set in a universe of lines. Its puzzles will awake your mind as the music flows through your body, gifting you a soft, relaxing euphoria. Linelight is for players of any age or level of experience.
---
Jump into the hilarious world of YouTube personality Boris the Slav King in the official game of Life of Boris! In Super Slav you will learn about the life of the Slav phenomenon Boris and his adventures. Meet his unique family such as cousin Anatoli and babushka, or his neighbour Vadim, and find out what it means to be Cheeki Breeki!
---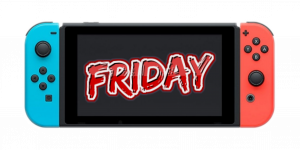 Feel the thrill of the chase and the rush of escape in Need for Speed™ Hot Pursuit Remastered on Nintendo Switch™. Unleash a savage sense of speed both as an outlaw and a cop in the world's hottest high-performance cars. Outsmart the heat or take down lawbreakers with the tactical weaponry at your disposal in a heart-pumping, socially competitive racing experience. Updated with enhanced visuals, cross-platform multiplayer – including the asynchronous competition powered by Autolog – plus all additional DLC content, this is the ultimate edition of Criterion Games' critically acclaimed Need for Speed debut. It's time to reignite the pursuit.
---
Unhatched is a story driven card game with a unique mechanic where every card has different effects depending on how you swipe it. You'll play as a dragon trainer reclaiming their freedom through a pact with a mysterious rescuer. What starts innocently with opening a jar of pickles, will end up testing the limits of your wit and bond you create with your dragon!
---
Beat Me! is a physics-based multiplayer game for up to 6 players. Challenge your friends locally or beat others over the internet!
---
CONGRATS TO ALL THE DEVELOPERS AND THEIR TEAMS THAT RELEASED A NEW GAME THIS WEEK!
NOEN (@hashtagNOEN)
‼️🚨‼️(SNAPP Attack needs your help! If you can afford it, please support the site by joining our Patreon or donating to our PayPal. The future of SNAPP depends on it.)🚨‼️🚨