(The SWITCH Roundup is an ongoing daily article showcasing recently released noteworthy titles on the eShop. New games are updated as soon as possible, so check back often.)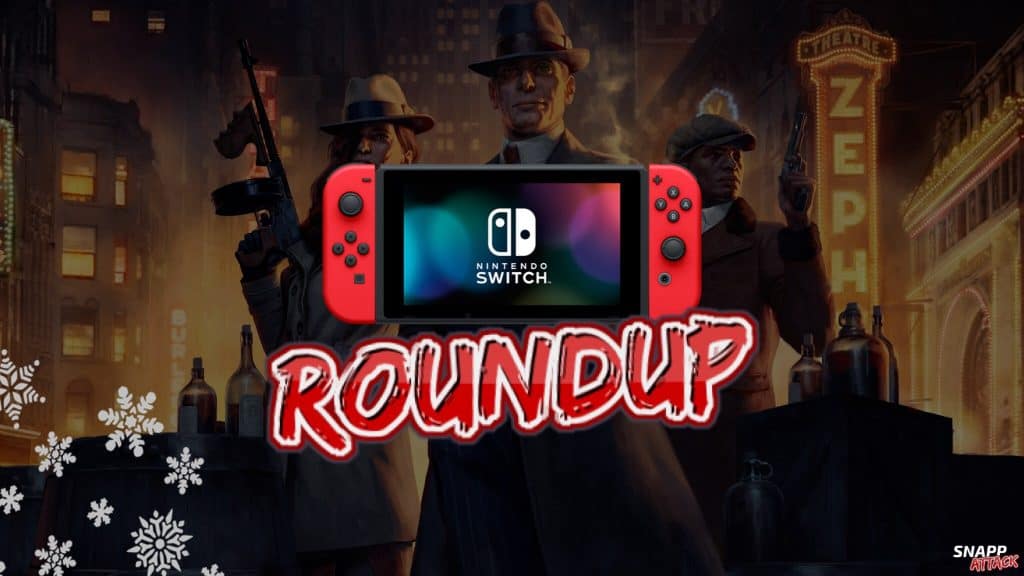 IT'S ANOTHER NEW RELEASE WEEK ON THE eSHOP GLITCHES!!
I hope everyone that celebrates Thanksgiving had a great one. Because the holidays are officially here now! The eShop will most likely be busy with a bunch of new games and tons of sales all month. I'll make sure to keep an eye on things a little more than usual. So, let's get this week started! Here's this week's all new Switch Roundup!
---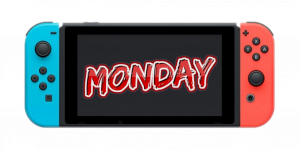 Get ready to break some eggs in this frantic multiplayer party-game! Ponpu mixes classic gameplay with new crazy mechanics, all packaged in one of the coolest art-styles ever seen!
---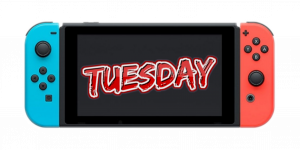 Empire of Sin is a new strategy game brought to you by Romero Games and Paradox Interactive that puts you at the heart of the ruthless criminal underworld of 1920s Prohibition-era Chicago. Slip into the shoes of one of the fourteen real and historically inspired mob bosses such as Al Capone, Stephanie St. Clair or Goldie Garneau and assemble a rag-tag gang, build and manage your criminal empire, and defend your turf from rival gangs. It's up to you to hustle, charm and intimidate your way to the top and do whatever it takes to stay there – break a leg!
---
"Chronos: Before the Ashes is an atmospheric RPG that chronicles a hero's lifelong quest to save their homeland from a great evil. Grow wiser, stronger and more powerful as you explore the depths of the mysterious labyrinth. But beware, the labyrinth takes a heavy toll – each time your hero dies, they lose a year of their life!
---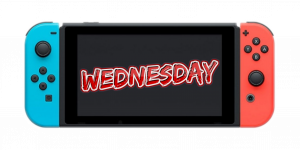 Return to the adventure game that was once called "gaming's first sitcom" and is today known as "the remaster you didn't know you were waiting for." With enhanced graphics, Joy-Con™ and touch screen support, an original jazz score with five new tracks, and the same brain-tickling puzzles and offbeat humor that won it IGN's Best Adventure GOTY award back in the day, Sam & Max Save the World Remastered is a modern classic that will be right at home in your Nintendo Switch™ library.
---
Legend has it that Reeva, god of Destiny, holds sway over the past, present, and future. Said to dwell in the mysterious Tower of Fortune, Reeva decides the fates of all mankind with a trio of magic dice… Lead Shiren The Wanderer and his sidekick Koppa in their quest to conquer the Tower of Fortune!
---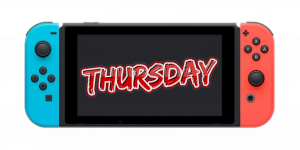 This is a driving experience like no other. Journey from apprentice to master drifter as you hone your skill in a gorgeous minimalist world crafted by the developers of art of rally. Push yourself to the limit on drifting tracks and wild mountain roads while you work to unlock trophies and elite events. Compete against ghosts of the top players in the world, or refine your skills by out-scoring your own ghost.
---
Morbid: The Seven Acolytes is a Horrorpunk Action RPG filled with Lovecraftian horrors and Cronenbergian gore, making it the most gruesome take on the isometric Souls-like genre yet! You are the last surviving Striver of Dibrom. Your duty, for which you have trained your whole life, is to defeat the Seven Acolytes, accursed and powerful beings, possessed by malevolent deities called Gahars.
---
Use your elemental powers to start fires, freeze water, and move earth as you outsmart superstitious enemies in this mischievous 2D stealth game. Take back your home and rescue captive villagers along the way; manipulating the environment to help you and harm your foes.
---
Oniria Crimes is a combination of visual-novel-like story with point&click mechanics similar to graphic adventures, where the objects will help you to figure out what happened in the crime scene.
---
Immortals Fenyx Rising™ brings grand mythological adventure to life. Play as Fenyx, a new, winged demigod, on a quest to save the Greek gods. The fate of the world is at stake – you are the gods' last hope.
---
Enter an unforgiving co-op survival horror experience as you fight for your life against oppressive odds. The horrors of Arzt Memorial Hospital were just the beginning of the outbreak. As the infection spread across the city, local law enforcement fell quickly. You now find yourself trapped in a hellscape with only a few remaining survivors. Scavenge the environment for supplies, face off against the undead and do anything it takes to survive. Play the entire game either alone or in local splitscreen co-op. You only have one life. Make it count!
---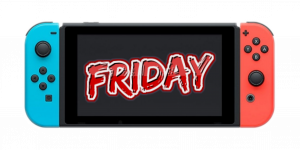 ---
Relive the real-time tactics masterpiece that defined the genre like no other for the first time on Nintendo Switch™: Originally developed by the legendary Pyro Studios, Commandos 2 – HD Remaster is a true homage to one of gaming's most celebrated masterpieces. Experience Commandos 2 Men of Courage like never before in high definition with reworked controls, UI and tutorial. Take control of an elite group of commandos who must venture deep into enemy territory and utilize their combined expertise to complete a series of notoriously demanding missions set in World War II. Go covert into various environments based on authentic World War II locations and lead your team of commandos against overwhelming odds, operate covertly and turn the tide of war.
---
A small Norweigian town is overcome by a paranormal plot, only an expert quadriplegic professor of occultism and his faithful assistant can put a stop to this terror.
---
John Wick Hex is a fast-paced, action-oriented strategy game that makes you think and strike like John Wick, the professional hitman of the critically acclaimed film franchise. Created in close cooperation with the creative teams behind the films, John Wick Hex is fight-choreographed chess brought to life as a video game, capturing the series' signature gun fu style while expanding its story universe. Players must make quick decisions and choose every action and attack they make, all the while considering their immediate cost and consequences.
---
Paw Paw Paw was a peaceful and prosperous kingdom until one fateful day, when the King had decided to enforce everyone to wear pants.
You play as part of the resistance group ANTIPANTS, in their effort to bring down the King. Hack and slash your way to victory, and beat all your enemies into pulps!
---
Steampunk Tower 2 is a unique tower defense game set in the alternative Steampunk universe.
There is a dragged-out world war with the enemy never seen before. Lord Bingham is coming back to the world arena and he needs a skilled commander.
There is a secret base hidden in the mountains of Spain, with ginormous aircraft Carrier transporting the Battle Tower under your authority and also a team of specialists who execute special assignments.
---
CONGRATS TO ALL THE DEVELOPERS AND THEIR TEAMS THAT RELEASED A NEW GAME THIS WEEK!
NOEN (@hashtagNOEN)
🚨🚨🚨(SNAPP Attack needs your help! If you can afford it, please support the site by joining our Patreon or donating to our PayPal. The future of SNAPP depends on it.)🚨🚨🚨