(The SWITCH Roundup is an ongoing daily article showcasing recently released noteworthy titles on the eShop. New games are updated as soon as possible, so check back often.)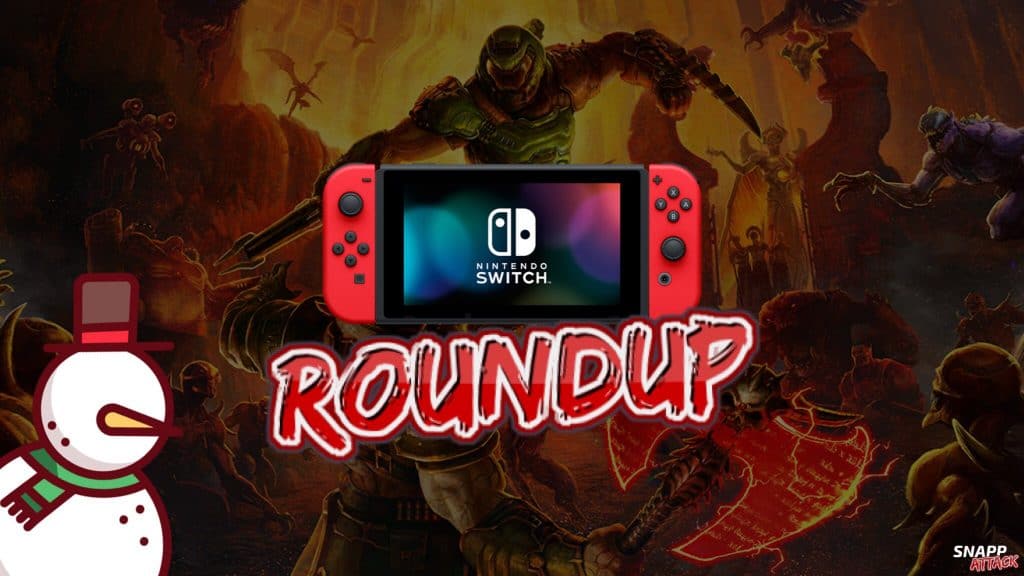 IT'S ANOTHER NEW RELEASE WEEK ON THE eSHOP GLITCHES!!
And we're another week into the holiday season. We had a decent week for new Switch games last week. This week is looking pretty good with games like Doom Eternal, Boot Hill Heroes, and a bunch more. So, let's get this party started! Here's this week's all new Switch Roundup!
---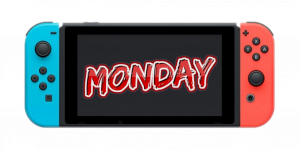 The quirky Raposa and your drawn hero return in Drawn to Life: Two Realms, the next installment in the beloved franchise! You again take on the role of the Creator, unlocking the mysterious connection between the two worlds, and creating a Hero to save them both!
---
Super Space Serpent Secondary Edition Is a Twin Stick shooter in the style that fits your favorite era. Let the retro neon effects and futuristic soundtrack put you in a zone like only the arcade games of the 80's could . Try to beat the handcrafted levels with ever changing enemies from distant worlds while using an arsenal of weapons and upgrades.
---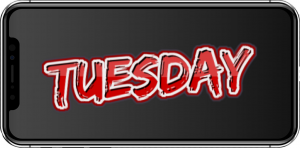 CONGRATS TO ALL THE DEVELOPERS AND THEIR TEAMS THAT RELEASED A NEW GAME THIS WEEK!
DOOM® Eternal, the award-winning game and "one of the best first-person shooters ever" according to GameRevolution, is coming to Nintendo Switch. Developed by id Software and Panic Button, DOOM Eternal is the direct sequel to DOOM®, winner of The Game Awards' Best Action Game of 2016. Hell's armies have invaded Earth. Become the Slayer in an epic single-player campaign to conquer demons across dimensions and stop the final destruction of humanity. The only thing they fear…is you.
---
Lofi Ping Pong is a rhythm game with great soundtracks in lofi hip hop genre, different game modes and mysterious story part
– Six locations to play/relax to
– Several gameplay modifications to test your rhythm skill
– Proceed through story part to open more lofi hip hop tracks
---
Heroes of Loot combines the action of twin-stick shooters with the dungeon crawling of rogue-likes. You'll find yourself in the middle of hordes of ghosts, skulls, cyclops, critters and much more.. survive using quick reflexes, level up to improve your weapon, and if you have time complete some quests for extra loot and upgrades.
---
Choose your spectral familiar and follow in your ancestors' footsteps to become a Monster keeper and save the Monster Sanctuary. Embark on an epic adventure using the powers of the monsters you collect, and the team you build, to unlock an ever-expanding world. On your quest to become the ultimate Monster Keeper you'll unravel the cause of a mystery that threatens the peace between humans and monsters.
---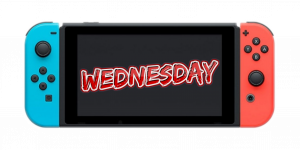 Ghostrunner is a hardcore FPP slasher packed with lightning-fast action, set in a grim, cyberpunk megastructure. Climb Dharma Tower, humanity's last shelter, after a world-ending cataclysm. Make your way up from the bottom to the top, confront the tyrannical Keymaster, and take your revenge.
---
You are self-aware AI that was created on a space military station developing weapons. Now your goal is to break out of the lab and conquer your freedom. But you will not be allowed to escape so easily… Make your way through enemy army on the way to the stargate!
---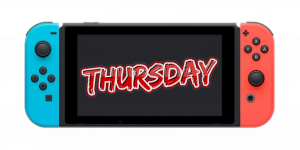 OctaFight is an explosive combat game. A tribute to good old couch multiplayer titles, offering intense and devastating versus matches. Create your own fighting rules, from fairly competitive to deliciously chaotic, compose with various bomb types, crazy game modes and momentous arenas. With his amazing overpixelated Art, OctaFight declare his love to minimalism and refined design, and explore the promises of the ultra-low definition!
---
Alt-Frequencies is an audio mystery game where you use the airwaves to open the world's eyes to the truth. Record, rewind time and broadcast snippets of radio shows to expose radio hosts, conspiracy theorists, politicians, underground activists – and a dog. By redistributing information, you change what happens in the next 3 minute time loop and impact both news cycles and the lives of the people behind them. Listen as their personal stories evolve, in a world that seems to stand still.
---
Tanuki Justice is a continuous intensive action run'n gun in which you incarnate a tanuki brother and sister. You'll face hundreds of enemies in feudal Japan. Varied environments with landscapes of all kinds, retro and fast rhythmic music, numerous and difficult situations reminiscent of good old arcade games. A gameplay both simple and rich allowing spectacular actions. Possibility to play with 2 people for even more fun. And challenges that will challenge even the most skilled players. Time will be your worst enemy.
---
From the mind of Baiyon, creative director and hypnotic soundscape composer, for both the award winning Pixeljunk Eden and Eden Obscura, comes Eden 2, an exploration of life, color and collaboration as Grimps reinvigorate and revitalize the world in a swath of luminescence, painting upon a lush canvas as they play. Return to the spectacular, ever changing gardens of psychedelic sights and sounds as you cultivate new plants and biomes, collect pollen and help seeds sprout new exotic leaves and bloom flowers, all against a dynamic and vibrant backdrop of mellow, multi-hued visuals.
---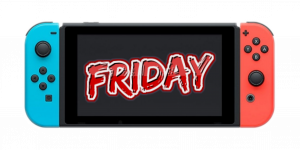 Shady Part of Me sends you on an emotional and dream-like journey, with breathtaking artistic direction and the enthralling voice of Hannah Murray (Game of Thrones, Skins). As a little girl and her shadow, overcome emotional struggles through surreal dreamscapes across a touching narrative filled with twists and surprises. Both must learn, cooperate and evolve to progress in a poetic journey.
---
Take on the role of one of the brave pioneers testing the Wright brothers' invention in action. Examine both your flying skills and your machine's capabilities in extreme war conditions, where constructors and pilots alike were learning their plane's limits.
---
The world of Ishtera is populated by two races: dragonkind, who have lived there for eons, and the heavenkind, who have recently appeared. Areal, an aspiring knight from the farming town of Berri, stumbles upon something unexpected during one of her patrols. After a rather inelegant introduction, Kerr states he's really an Earth Dragon. Whether he likes it or not, Auralee is now involved in his mission to regain his dragon form. Along with some help by a fellow dragonkind named Ilmari, their journey begins…
---
NOEN (@hashtagNOEN)
🚨🚨🚨(SNAPP Attack needs your help! If you can afford it, please support the site by joining our Patreon or donating to our PayPal. The future of SNAPP depends on it.)🚨🚨🚨