(The SWITCH Roundup is an ongoing daily article showcasing recently released noteworthy titles on the eShop. New games are updated as soon as possible, so check back often.)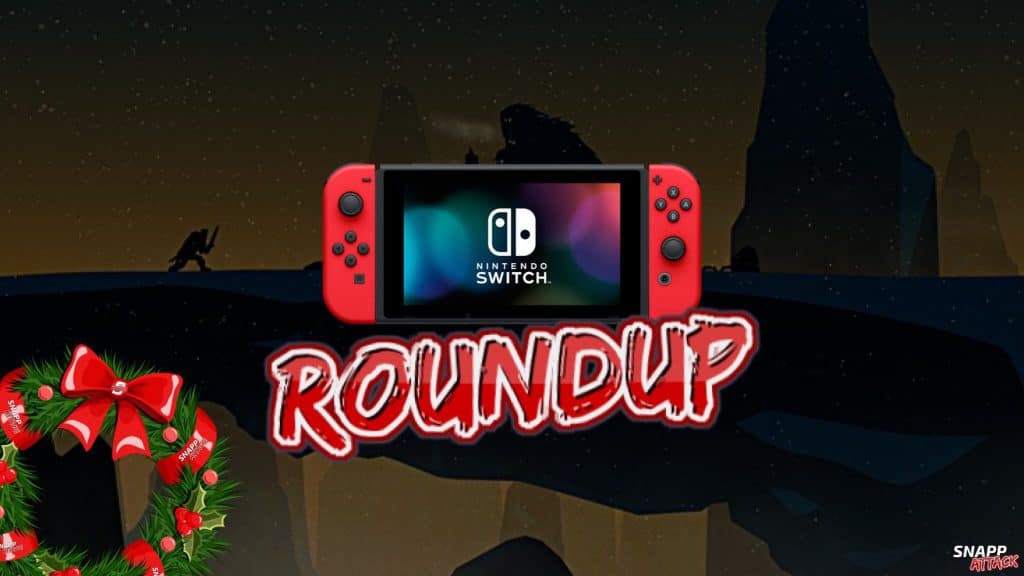 IT'S ANOTHER NEW RELEASE WEEK ON THE eSHOP GLITCHES!!
We had a pretty decent week on the eShop last week. There weren't a ton of games, but enough decent ones to keep people entertained. This week is looking to be the same so far. Quality over quantity. So, let's get this party started! Here's this week's all new Switch Roundup!
---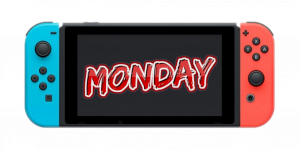 ---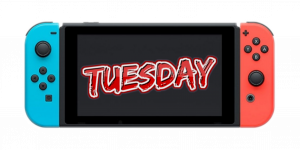 The legendary Turrican series is back! Experience 4 classic action games in this trailblazing collection with huge levels, outstanding music and modernized controls. This is the ultimate retro game experience! Discover all the secrets, rise against the machines and take part in the 30th Anniversary for one of video gaming's finest moments.
Developed by Factor 5, Turrican became one of the greatest action video game series of all time, heralded around the world for its mix of gigantic boss battles, huge explorative level design and of course, the unforgettable music score from Chris Huelsbeck!
For the first time ever, the greatest games of the series have been painstakingly remastered for a new generation, bringing the authentic Turrican action adventure back once again for fans to relive their memories and capture the imagination of a new audience.
---
Shakes on a Plane is a chaotic co-op shaking game for one to four players. Flying on various planes with your flight crew, serve up a variety of tasty shakes, burgers, fries and many more dishes before the plane lands on the airport and your passengers rate your services.
But it is not only you who creates all the mess. Aliens always had a look on our shiny planet with its weird citizens but undeniable and delicious food they are creating and cooking. The intergalactic community competes in fame rewarding cooking competitions and the species with the most sophisticated meal wins. This is when humanity can play its part in this extraordinary event and show the galaxy what real fast food can taste and look like.
---
Enter Mariupolis, a dark place accompanied with confusing, strange music of no visible source. You are some sort of a detective, and therefore you need to investigate, but why? That's the thing you're going to find out… or, maybe not. Everything depends on you and sudden whims of Pentaculus, a grim god stretching its hands out over the whole city. Investigate and solve puzzles, while resisting dark and obscure grasp of Mariupolis, where the only things guarding you from its baneful influence are sarcasm and arrogance. And be aware – your hero might actually die.
---
Space Invaders Extreme has arrived with greatly improved graphics and interactive sound to deliver a new immersive experience! Packed with vibrant visuals and a pulsing soundtrack, Space Invaders Extreme comes with 16 stages, filled with invaders and huge boss fights. In Space Invaders Gigamax 4 SE, enjoy couch-multiplayer with up to 4 players. Team up with friends to shoot down the invaders to clear the stages as fast as possible. This brand new experience offers new stages, gimmicks and new music written by TAITO's sound team 'ZUNTATA'. Two of TAITO's most iconic and beloved video game series clash in Arkanoid vs. Space Invaders and combine elements from both arcade classics. Players are controlling the Arkanoid Vaus paddle ship to defeat waves of Space Invaders. Beat all 150 stages with your skills and unlock 40 different characters from the TAITO legacy. Each character has unique abilities!
---
Boot Hill Heroes is the first game in a series that fuses elements of spaghetti western film – gunslinging outlaws, brave lawmen, and the untamed wilderness – with classic RPG storyline and gameplay. It's an epic Wild West adventure packed with excitement, intrigue and a dose of humor. -Retro Refresh: An experimental combination of old and new ideas that brings unique experience to modern gamers and old-school fans alike. Boot Hill Bounties fuses elements of spaghetti westerns – gunslinging outlaws, brave lawmen, and the untamed wilderness – with classic RPG storyline and gameplay
---
The first Game Boy RPG to sell over a million units and the memorable first installment of the series: THE FINAL FANTASY LEGEND.
A title that gained popularity through its refined gameplay system and the journey through a diverse world: FINAL FANTASY LEGEND II.
A unique story that travelled across time that featured a new and an innovative character leveling system.: FINAL FANTASY LEGEND III.
---
Play with 4-10 player online or via local WiFi as you attempt to prepare your spaceship for departure, but beware as one or more random players among the Crew are Impostors bent on killing everyone!
---
Smash creeps to get huge combos and earn precious Grindstones in CAPY's hit puzzle-battler. Cash in your grindstones to craft new gear and overcome devious enemies, obstacles, and boss encounters as you conquer Grindstone Mountain's 200+ levels, and prove your prowess on the daily mode's leaderboards.
---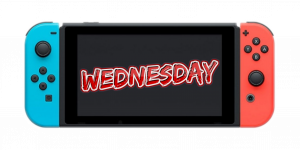 Fight against relentless opponents and unforgiving bosses encased in ever-changing environments. Master the uniquely deep and satisfying weapon mechanics and the unprecedented amount of customization. Discover a seemingly unending amount of weapons, items, perks and character upgrades.
---
In this new fast-paced deckbuilding roguelike from Terry Cavanagh, Chipzel, and Marlowe Dobbe, you'll fight monsters, find better loot, and level up your heroes as you work together to take down the Goddess of Fortune, Lady Luck herself. Balance your carefully planned strategies against the unknown of a dice roll. Play as six different characters, each with their own unique play styles and abilities. Master each class and figure out which one best fits your style in this charming world filled with a growing array of twists and secrets. Can you make it out alive? Maybe, but luck is definitely not on your side
---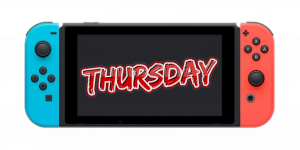 Unto The End is a challenging, handcrafted combat-adventure. Alone and outmatched, a humble father must endure a desperate journey to get back to his family. Armed with a sword, a dagger, and his wits, he must outfight and outsmart the creatures he encounters as he treks through unfamiliar lands, where every step brings him closer to home but is fraught with untold dangers.
---
Today too, in the town tavern the crystal appraisers devote themselves to their business, in search of a far-off legend. Set off on a journey, with four allies who have the future on their shoulders, to find the legendary crystal mother lode! Enjoy solving puzzles in dungeons, and strike up conversations with the people around the world. Battles with bosses feature conversations, which might even give you some hints about tactics! Fill the skill slots with the skills you like to be prepared for strategic turn-based battles.
Find the ores to craft weapons and search around pots and objects to get items for your adventure
---
Touhou Luna Nights is a Metroidvania title with a heavy emphasis on exploration and action. 
Developed by Team Ladybug, creators of multiple fantastic action games thus far.
---
Return to the feel of smokey '90s Japanese arcades as you pull, kick and match blocks to reveal hidden images of the lovely ladies behind each stage! As blocks enter the play field, knock them into marked zones while avoiding and smashing enemies, all as your workspace gets tighter. Aim carefully to boost your score, but don't get boxed in!
---
Become a dead body disposal specialist. As a "cleaner" you need to get rid of the body and make sure there is no evidence left behind. Remember, you're on a clock…
---
Get ready and battle for the ultimate upgrade. Defentron, the retro-futurist computer system is trying to safeguard itself from malicious viruses that seek to control its core. Use strategy to upgrade your lines of defense and become the most powerful security system ever known.
---
Experience a lengthy and challenging story campaign, an enthralling tale full of emotive writing, plot twists and high stakes moments. Grow with your team by clearing strategic turn-based battles, with many optional missions and details to consider – which class will you upgrade for each character, and what equipment or skills will you prioritise? Developer Rideon's highly-regarded turn-based strategy battles are carried out from an isometric viewpoint, and are characterized by increased depth as you position characters not just in terms of elevation and enemies, but also to maximise attacks and defence depending on the direction you face. Varied weapons and skills are all tools that need to be utilised smartly for the best results.
---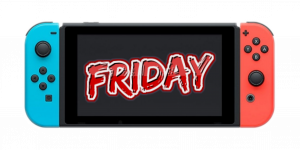 Scavenge supplies, rescue your family, and stay alive in your fallout shelter. Make difficult decisions, hunt mutant roaches… and maybe survive. Or not. Dolores, Ted, Mary Jane and Timmy return to face the nuclear apocalypse in this new, remastered edition of the classic atomic adventure – 60 Seconds! Reatomized, featuring refreshed 2D graphics and hand-drawn 3D textures, new interactive menu, improved UI system, a technical refresh, and of course… new content!
---
CONGRATS TO ALL THE DEVELOPERS AND THEIR TEAMS THAT RELEASED A NEW GAME THIS WEEK!
NOEN (@hashtagNOEN)
🚨🚨🚨(SNAPP Attack needs your help! If you can afford it, please support the site by joining our Patreon or donating to our PayPal. The future of SNAPP depends on it.)🚨🚨🚨