(The SWITCH Roundup is an ongoing daily article showcasing recently released noteworthy titles on the eShop. New games are updated as soon as possible, so check back often.)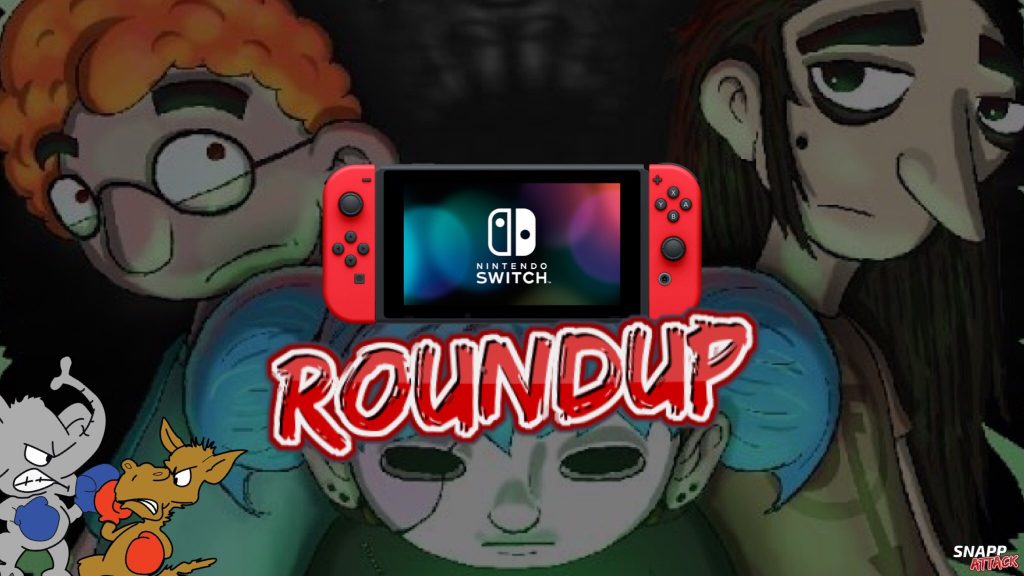 IT'S ANOTHER NEW RELEASE WEEK ON THE eSHOP GLITCHES!!
We had a bit of a slower week for the Switch on the eShop last week. It was more of a quality over quantity thing. There was a lot of junk that released, but I try not to add it and clutter up the list. This week looks to be fairly decent already with a couple of cool looking indies, but we'll see. Here's this week's all new Switch Roundup!
---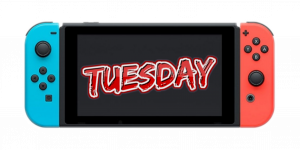 After an impromptu "Bring Your Kids To Work Day" goes awry, Dadish sets off to find his missing children. Along the way he'll wade through swamps, ride rockets, climb a big tree, and even visit outer space! Help reunite Dadish with his missing kids in this charming and challenging platforming adventure.
---
After a mad scientist experiments with all kinds of DNA, a deadly virus infects his staff and turns them into blood-thirsty zombies.
Maria is a researcher trapped in the turmoil who desperately searches for her daughter before it is too late.
The secrets she finds during her escape from the colony will make her fight a stronger enemy than the wicked virus… Despair.
---
Shinobi Blade is an action-packed game, lets you play the role of a teenage ninja who sneaked out of the Dojo, before mastering all the ninja skills. You'll learn what it is to truly be a ninja, be silent, agile and smart to outwit your opponents in 30 gorgeous missions. You need to be agile to avoid meat grinders/poison traps, street smart to solve puzzles/unlock gates.
---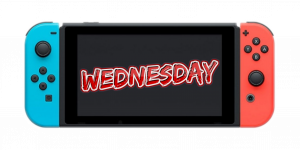 Otti: house keeper is a game about defending your house from thieves and uninvited guests. Help Otti, a thief in the past, to get rid of ghosts of the past. Otti was cursed and can't contact with humans, so use traps, mechanism and logic to save Otti live and his gold. Every level – is a new building and specially designed puzzle, use your reaction and ingenuity to solve it.
---
Berlin, November 2089: The Cold War never ended. For 150 years both sides have used time manipulation technology to observe and counter each other's every move. Now this fragile state of affairs is approaching a breaking point, as a rogue nuclear strike will send the world into turmoil. Both sides have scrambled to send agents back in time to find who is behind the attack and how to prevent it. If they fail, the whole world will turn to ash, forever.
---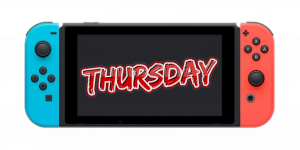 Delve into an unsettling adventure following a boy with a prosthetic face, as he uses his handheld video game system to speak with the dead and learn their stories. After a string of mysterious murders, Sal and his three friends discover something truly sinister casting shadows over their small town.
---
Experience the most exciting and immersive beat-em-up combat system ever – become a kickass ninja and slice some demons in style!
---
Company dealing with cleaning of abandoned houses urgently seeks a ghost buster. We are very good at our job, but this time we are faced with tiny, evil and quick-witted ghosts. Somebody has to be able to handle them. Who else could it be if not you? You can do it for sure.
Ghosts are very fond of their houses and they won't give up without a fight. They will throw things at you, trying to rebuild their home and interfering with your productive work in every possible way. And the shaman ghost … I'd better not say anything about it, he is a pure demon.
---
The super-difficult puzzle action game Nosferatu Lilinor is coming to Nintendo Switch™. The game is a retro-like stage-clearing puzzle action game that leads the vampire girl Lilinor to her goal. The game's difficulty level is very high, and the game's style is to seek a clear route after multiple challenges.
---
Explore the castle packed with highly sophisticated traps by a knight riding pogo stick with your amazing control! The castle, that is thirteen-story high and covered by magical power, changes its map every time randomly when you start to play. And statues with dead man's spirit are ready to threaten you in this scary castle. Well, who will be the one conquering this tower?
---
The Game is ON is a puzzle game where you have to move things and click around until the situation on the screen matches some well known phrase or idiom from the English language. By solving the puzzles, you get jigsaw pieces. Collect enough pieces to unlock extra levels. You can also get jigsaw pieces by solving the puzzles in least possible moves and by finding pieces hidden in levels. Some are hidden behind other objects or produced after you manipulate buttons or other things on the screen.
---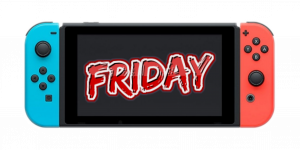 Timothy, a common child, wants to save his grandfather from certain death. The old man fell ill and he's now fighting for his life. Timothy, who loves his grandfather very much, decides to take a risky journey to the infamous Mysterious Forest. Legends speak of a magic mushroom able to cure any disease that grows into the forest. Timothy bravely begins his journey to find the magic mushroom.
---
In this satirical medieval fantasy tale, a poor squire dreams to attend and conquer the kingdom's jousting tournament. But because he's poor, he cannot even afford a horse. However the unicycle happens to be close enough so the epic journey may begin!
---
CONGRATS TO ALL THE DEVELOPERS AND THEIR TEAMS THAT RELEASED A NEW GAME THIS WEEK!
NOEN (@hashtagNOEN)
🚨🚨(SNAPP Attack needs your help! If you can afford it, please support the site by joining our Patreon or donating to our PayPal. The future of SNAPP depends on it.)🚨🚨