(The SWITCH Roundup is an ongoing daily article showcasing recently released noteworthy titles on the eShop. New games are updated as soon as possible, so check back often.)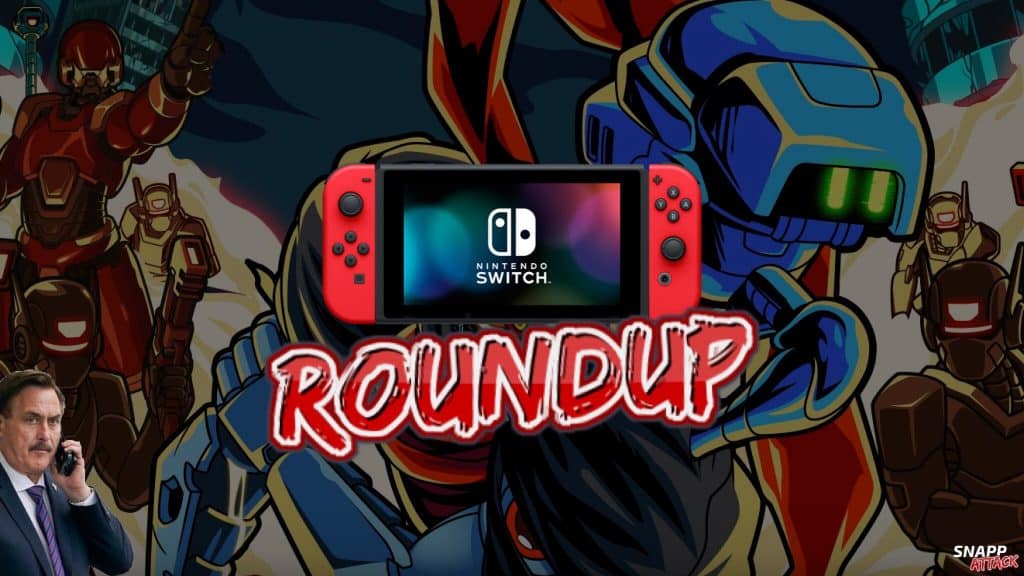 IT'S ANOTHER NEW RELEASE WEEK ON THE eSHOP GLITCHES!!
It's the last week of January and things are starting to pick up steam for the Switch. Last week was pretty damn good with games releasing into the weekend. This week is already looking great with games like Cyber-Shadow and even a new Dead Cells update. So, let's get this party started! Here's an all new Switch Roundup!
---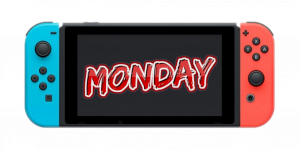 At its heart, SOLAS is a beam deflection game. Rotate and reposition mirrors to connect light sources and unlock adjacent puzzles. Every pulse is moving to the beat at all times, and each puzzle is connected to the next. Explore this strange interconnected space, learn its rules, and discover the surprises that dwell within.
---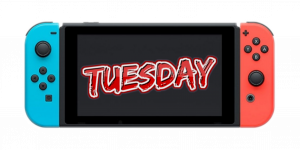 The world has been taken over by synthetic lifeforms. A desperate plea for help sets Shadow on a journey to uncover what started the path to perpetual ruin. Slash through the techno hordes, leap past traps, and nimbly navigate the ruins of Mekacity. Only you can unlock the secrets to your clan's ancient powers in Cyber Shadow, the quintessential Ninja Action game.
---
Three years have passed since Ryza's secret grand adventure on Kurken Island. Ryza, the only member of her group to remain on the island, receives a letter from her friend telling her about ruins that may be related to alchemy, along with a mysterious request involving a glowing stone. This inspires her to leave the island and venture out to the royal capital, Ashra-am Baird. However, Ryza is unaware that this will lead to the beginning of an imaginative new adventure involving a pursuit of the mysteries of the ruins surrounding the royal capital and a meeting with a strange creature that will change her life.
---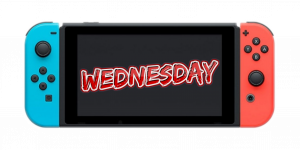 Project Starship is back with a wacky take on cosmic horror. In this rogue-lite shooter, you'll take the role of the tentacled-yet-hip Swagthulhu as you CRASH-KILL comical abominations in flashy 16-bit style! With multi-purpose dodge mechanics and tons of crazy pick-ups, you'll be able to crash your ship straight through the enemy and emerge unscathed. Project Starship X celebrates genre conventions by turning them upside-down!
---
In Andergast, whose inhabitants are considered to be notoriously superstitious, King Efferdan awaits a state visit from high-ranking dignitaries. For centuries the kingdom has been at odds with neighboring Nostria, but now first steps are being undertaken toward a lasting peace. But a plague of crows troubles the king, for the birds are acting with unusual aggressiveness, even attacking humans. Moreover, there are those among the citizens of Andergast who swear that the crows are bringing them dark nightmares. As the belligerent creatures infiltrate even the castle itself, the king seeks a skilled bird catcher – an opportunity for young Geron to prove that the reputation for ill luck that has followed him since childhood is undeserved. Following an audience with the king, the prestigious task is assigned to him. However, not only does his task prove unexpectedly difficult, but it also turns out to be the first step of the greatest adventure of his life, which will lead him to the borders of the charted lands of Aventuria and beyond.
---
Two stories, two main characters, one epic experience: in Memoria, players travel through different time periods, while following two distinct protagonists: Sadja, a southern princess who wants to be a war hero, and Geron, a bird catcher who wants to lift a curse from his girlfriend. The game combines point & click gameplay with unique magic skills.
---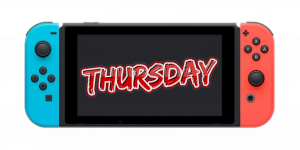 The King of Demons set his sights on Muscle Island, a paradisaical and peaceful place where it's good to live. This evil person settled his army and persecutes the population with the help of his generals. Wasting their last coins in the taverns of the island, mercenaries from the feared GOLDEN FORCE enjoy their last moments of vacation when they receive a new contract: beat down this new evil in order to take back the mountain of gold in his possession. When there is gold and a promise of great battles, you can count on the GOLDEN FORCE to save your skin!
---
Experience a brand new adventure game set amongst a world of weird and wonderful fish planets. Explore beautiful environments, solve intricate puzzles and discover the truth about a mysterious little girl and her mechanical alter-ego, Cubus.
---
Citizens Unite!: Earth x Space includes "Citizens of Earth", where the rookie Vice President and fellow Citizens investigate the strange mysteries cropping up all over Earth, and "Citizens of Space" where the Earth's new Ambassador embarks on a journey to find the missing Earth with the help of Citizens across the galaxy.
---
Armed with a legendary harpoon, he and other castaways try to leave this hostile country to return to their homelands. Through adventurous exploration, narration and razor sharp combat, the player will discover a strange world and its inhabitants, including Olija, an enigmatic lady that Faraday finds himself bound to over time. Inspired by swashbuckling tales and cinematic adventure games, Olija is a story about facing the unknown in adversity.
---
Nika has just finished the first phase of her plan to destroy everything that isn't cool: the construction of a combat mecha called MechaNika. There's no time to lose, so join Nika, get your hands on MechaNika's controls and demolish the entire planet. You have to put an end to history books, planned obsolescence, kitschy dresses, never-ending sagas of boring video games and pea soup.
---
2048. Following the arrest of a prominent community leader, New York stands in disarray. Suspicions and allegations run rife throughout the city, as an insidious drug known as 'Shard' spreads throughout the underworld. With the city's future in doubt, three hardened citizens rise to discover the truth and uncover a conspiracy threatening to alter the city's fate.
---
Crashnauts is a hard-hitting 2D Arena Shooter for 1-6 players. Crush your enemies with your Crashpod or obliterate them with an array of satisfying weaponry. Simple at first but boasting deep mechanics, Crashnauts delivers fun for players of any skill level!
---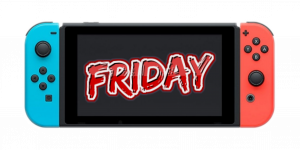 The Coven of Crossbow, an ancient order of hunters sworn to guard the balance between the forces of heaven and hell prevailed against all odds. In the year 1666, as fire and plague ravage London, the Coven is facing its greatest challenge yet. The Ancient Horror from Beyond makes its way towards our reality. In its wake, legions of nightmare creatures spawn in the darkness. The Bloodnight is upon us, let the hunt begin!
---
The legendary Turrican series is back! Experience 4 classic action games in this trailblazing collection with huge levels, outstanding music and modernized controls. This is the ultimate retro game experience! Discover all the secrets, rise against the machines and take part in the 30th Anniversary for one of video gaming's finest moments.
Developed by Factor 5, Turrican became one of the greatest action video game series of all time, heralded around the world for its mix of gigantic boss battles, huge explorative level design and of course, the unforgettable music score from Chris Huelsbeck!
For the first time ever, the greatest games of the series have been painstakingly remastered for a new generation, bringing the authentic Turrican action adventure back once again for fans to relive their memories and capture the imagination of a new audience.
---
Turn your foes into allies in this Action RPG with Rogue-lite elements
---

When a talented roboticist goes missing, archaeologist Aliya Elasra and her robot assistant Six are sent onto the rivers of the Nebula to find him. Their search soon has them piecing together an ancient trail of artefacts, inscriptions, and lost knowledge that leads thousands of years into the past
---
CONGRATS TO ALL THE DEVELOPERS AND THEIR TEAMS THAT RELEASED A NEW GAME THIS WEEK!
NOEN (@hashtagNOEN)
🚨🚨(SNAPP Attack needs your help! If you can afford it, please support the site by joining our Patreon or donating to our PayPal. The future of SNAPP depends on it.)🚨🚨