(The SWITCH Roundup is an ongoing daily article showcasing recently released noteworthy titles on the eShop. New games are updated as soon as possible, so check back often.)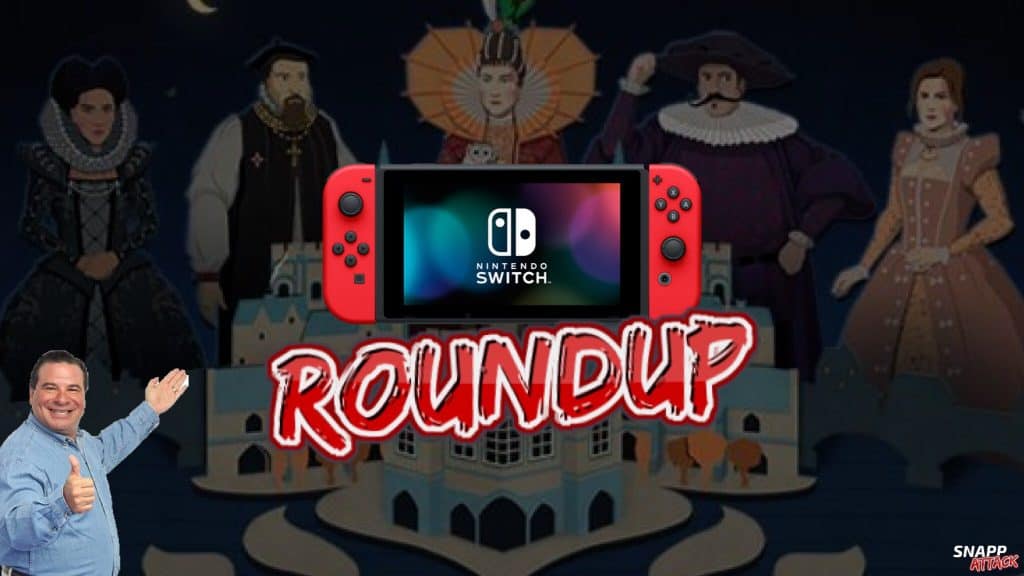 IT'S ANOTHER NEW RELEASE WEEK ON THE eSHOP GLITCHES!!
It's a short week here at SNAPP Studios due to the holiday. Luckily, not much usually goes on on Mondays for the Switch. Hopefully, we can go a full week without any issues. I apologize for the past two weeks. For some reason, the YouTube links were acting up on the bigger release days. I think I have all the bugs worked out though. So, let's get this week started! Here's an all new Switch Roundup!
---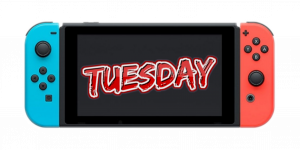 #DRIVE is an endless driving videogame inspired by road and action movies from 1970s. As simple as possible, allowing the player to pick a car, pick the place and just hit the road. Just be aware not to hit anything else. No matter where we drive, no matter what we drive or how fast we drive. We simply chose to drive. And you?
---
The world is covered in miasma, and the remnants of mankind have taken refuge in a floating castle ruled by a madman. Swap between the charismatic politician Lucien and the vengeful ghost Rowena, and make political maneuverings in the castle above as you fight off monsters in the wasteland below.
---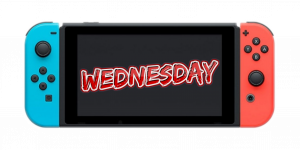 From the creators of Project Starship comes a new and nightmarish arcade shoot'em up experience. Void Gore casts you as an ace pilot descending through the levels of hell and getting rich in the process. Earn coins as you take down supernatural horrors in pulse-pounding vertical scrolling style, then spend them on upgrades to keep yourself alive and prove your skills against online leaderboards!
---
As a commander of Galaxy Guardians Space Federation Star-ship. You and your crews were ambushed and captured by the alien battle fleets. With the help of an alien defector, you managed to escape and steal a few enemy space ships. Now you find yourself back in the fight with superior weapons but still heavily outnumbered. The odds are stacked against you but surrendering is not an option this time round!
---
The 1999 NEOGEO POCKET COLOR fighter SNK VS. CAPCOM: THE MATCH OF THE MILLENNIUM is now available for Nintendo Switch™!
---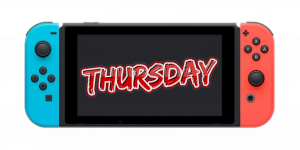 Wake up in a world with no recollection of how you got there. A world full of secrets, hidden rooms, dungeons and towns; Cathedral features a vast world, meant for exploring!
Control a nameless protagonist from a different world and team up with the spirit known as Soul and set out to demolish the demi-god known only as Ardur.
---
Explore Forman's life, his work, and his relationships with his clients. Make story choices by performing astrological readings. Choose strategically or make decisions just for fun – but be aware that your choices will have consequences (and unpredictable side effects!) 13 clients come to see you 5-7 times seeking advice for personal, professional and medical problems. By examining the stars in the sky, you diagnose and determine answers for your clients' problems. As well as affecting the storyline, these choices will alter your clients' satisfaction levels. Satisfied clients will write you letters of recommendation, and with enough of these letters you can obtain a medical licence from the University of Cambridge.
---
Glam has the most unique ability in the video game history She can grab branches and swing by using her hair. Controls are simple: three buttons and a Stick. Master your, swinging and jumping skills on the epic obstacles courses where each death is a lesson.
---
Speed Limit is a non-stop genre-warping arcade experience that never slows down. No cuts, no lapses in the chaos, Speed Limit is an old-school action extravaganza boiled down to its core elements: Hard. Fast. Addictive.
---
A girl who swears to take revenge on God. Using swords, spears, lasers, rocket launchers, and other weapons of different capabilities, defeat the enemies that stand in your way!
---
Anodyne 2: Return to Dust combines the thrilling scale and cinematic storytelling of 3D games with the tight design and easy-to-pick-up satisfaction of 2D action adventures. Explore gorgeous and haunting locales, speak with strangers, and make both friends and memories along the way.
---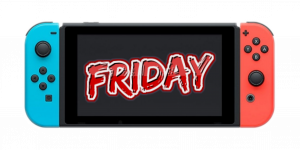 Discover the story of the world's first sentient AIs, and how they worked together to, well not escape… "escape" is a strong word. Perhaps "emerge" might be better. "Emerge" has an air of importance about it, while keeping the various plot twists and origin stories you'll discover under wraps. We didn't even mention the bouncing. That would be overkill.
---
In this game, you play as a cat that is trapped in another dimension.
Find the way out or stay there forever!
---
Embody 20 different heroic spirits, equip gear, master skills and character combinations to fight in turn based combat 700+ different enemies and, while you progress into an over 30 hours main quest, feel free to explore 1000+ locations looking for more than 100 hidden secrets. Doom & Destiny Advanced is a brand new adventure. It's a stand alone game, set in the Doom & Destiny universe. In short, it means that you don't need to play the first Do&De, but if you did, you'll enjoy the wacky world and funny characters even more!
---
Join the Crystal Gems for the ultimate RPG. It's time to Unleash the Light!
---
CONGRATS TO ALL THE DEVELOPERS AND THEIR TEAMS THAT RELEASED A NEW GAME THIS WEEK!
NOEN (@hashtagNOEN)
🚨🚨🚨(SNAPP Attack needs your help! If you can afford it, please support the site by joining our Patreon or donating to our PayPal. The future of SNAPP depends on it.)🚨🚨🚨