(The Weekly Attack is kind of a "heads-up" on what is coming up in the video game industry for the week.)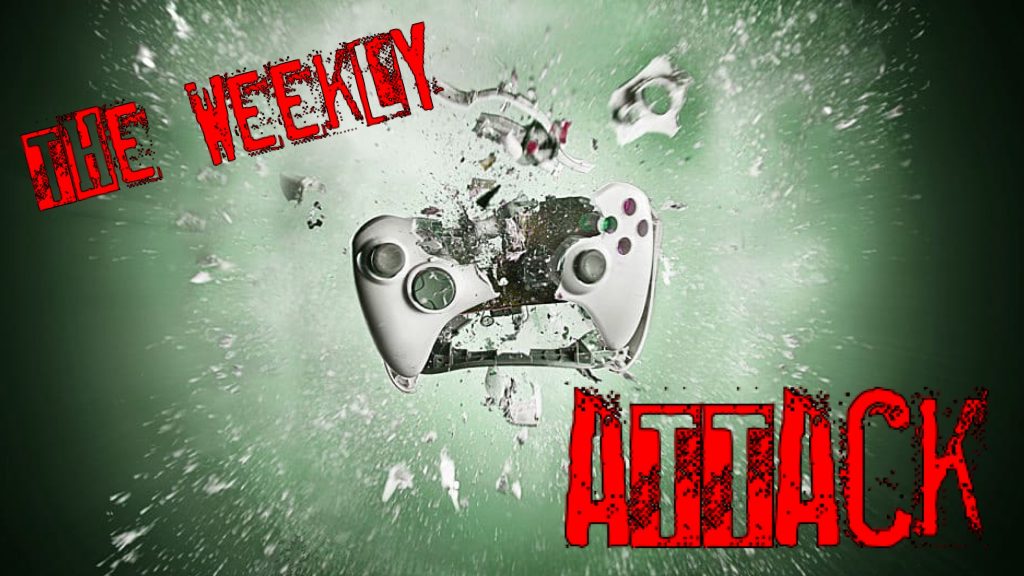 IT'S A BRAND NEW WEEK (and month) GLITCHES! Time for the ATTACK!!!!
Well, well, well. It looks like the Nintendo Switch was the big console again last week with pretty much half of the Resident Evil library releasing on the eShop and a handful on new indie games. The rest of the industry did get to see the new Sonic Racing game if that means anything. One of my favorite titles to come out of last week was American Fugitive by Fallen Tree Games.
We did get a glimpse of a new handheld console last week. The Playdate by Teenage Engineering and Panic. It's a unique little piece of kit. If you want to know more about it, you can check out our preview here.
Anyway, it doesn't look like things are slowing down at all as Summer draws closer! We've still got games coming out like crazy every week. Who knows. Maybe the yearly "Summer Drought" is over now that we're in the digital age? Regardless, I'm glad to see it! Here's your Weekly Attack!!!!
---
Monday: May 27
Little Friends: Dogs & Cats (Nintendo Switch)
Monkey Business (Nintendo Switch)
Tuesday: May 28
Among The Sleep: Enhanced Edition (PlayStation 4, Xbox One, Nintendo Switch)
Lapis x Labyrinth (Nintendo Switch)
Chime Sharp (Nintendo Switch)
Go Fishing 3D (Nintendo Switch)
Layers of Fear 2 (PC, PS4, Xbox One)
Battle Worlds: Kronos (Nintendo Switch)
Blood and Truth (PlayStation 4)
Crystal Crisis (PlayStation 4, Nintendo Switch)
Brothers: A Tale of Two Sons (Nintendo Switch)
Rescue HQ – The Tycoon (PC)
EVE Online: Invasion (PC)
Warhammer 40,000: Inquisitor – Prophecy (PC)
Wednesday: May 29
Void Bastards (Xbox One, PC)
TerraTech (Nintendo Switch)
Vectronom (PC, Nintendo Switch)
Draugen (PC)
Wizardry: Labyrinth of Lost Souls (PC)
Happy Words (Nintendo Switch)
Thursday: May 30
Super Cane Magic Zero (PC, PlayStation 4, Nintendo Switch)
Boxing Champs (PC)
Gato Roboto (PC, Nintendo Switch)
Anarcute (Nintendo Switch)
Ages of Mages: The Last Keeper (Nintendo Switch)
Friday: May 31
Cricket 19 (PlayStation 4, Xbox One, Nintendo Switch)
Labis x Labyrinth XL Limited Edition (PlayStation 4, Nintendo Switch)
Trover Saves The Universe (PlayStation 4, PSVR)
Home Sweet Home (PlayStation 4, PSVR)
Fuze4 (Nintendo Switch)
Mowin' & Throwin' (Nintendo Switch)
PixARK (Nintendo Switch)
Super Arcade Soccer (Nintendo Switch)
Golem Gates (Nintendo Switch)
Crypt of the Serpent King (Nintendo Switch)
Warlock's Tower (Nintendo Switch)
Watermelon Party (Nintendo Switch)
---
(Any missed games or surprise releases will be added ASAP.)
NOEN (@hashtagNOEN)