(SNAPP Reviews aren't really full-fledged game reviews as much as they are just a way for us to give you a quick "heads-up" on whether a game is good or not. It usually means that we haven't finished the game yet, but have played a good enough chunk to know if it's worth your time/money.)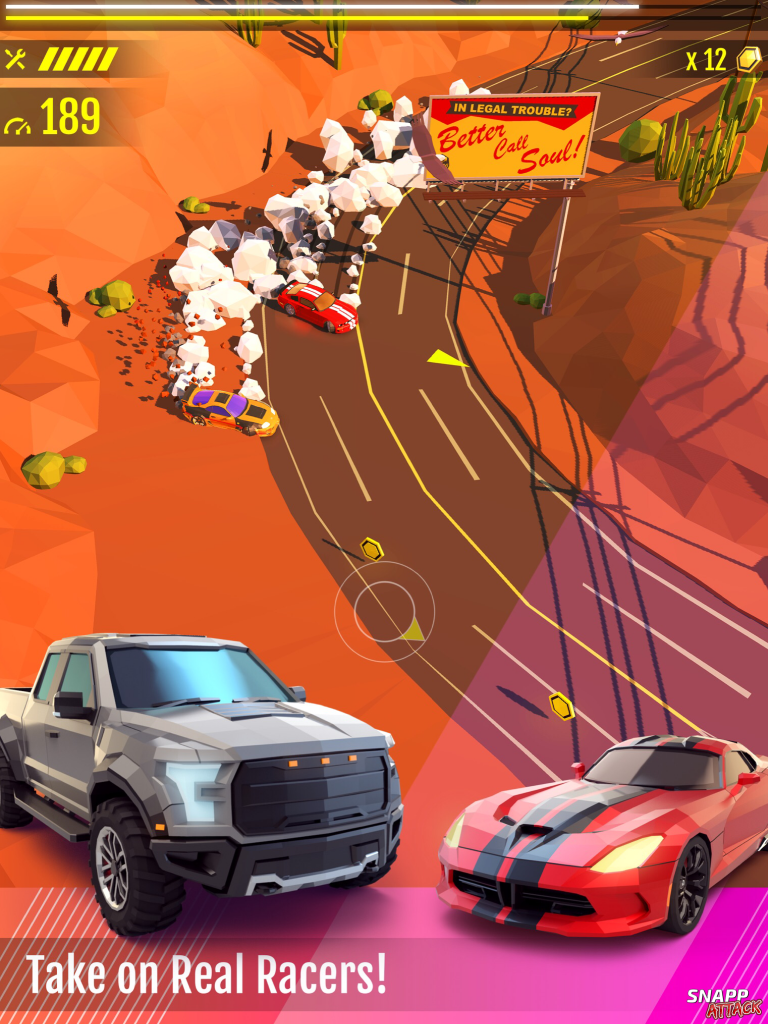 I published an "On The Radar" preview of this game back in March of 2018 when it was soft launched. Hot Slide is a racing/drifting game by the 4 person team at Tapcheer. What really stuck out about the game was that it played in portrait-mode with one-handed controls. Something about this control scheme just feels perfect for mobile. Hot Slide still looks and plays beautifully. The short tracks are a blast to race on and the vehicles all have their own unique handling and physics. You are pitted against other players in duels, team matches, drift competitions, and more. The online matchmaking is pretty fair. Races are usually fairly close. Of course, the game is F2P (free to play), soooooo. Yea. Vehicles are unlocked via random loot crates and a card system. Same goes for upgrading. There's also timers behind unlocking loot crates and the usual "premium" currency to speed things up. F2P mechanics aside, Hot Slide is still a fun little racer that can be played in short bursts.
Hot Slide is also in this week's SNAPP Roundup!
NOEN (@hashtagNOEN)