(The SWITCH Roundup is an ongoing daily article showcasing recently released noteworthy titles on the eShop. New games are updated as soon as possible, so check back often.)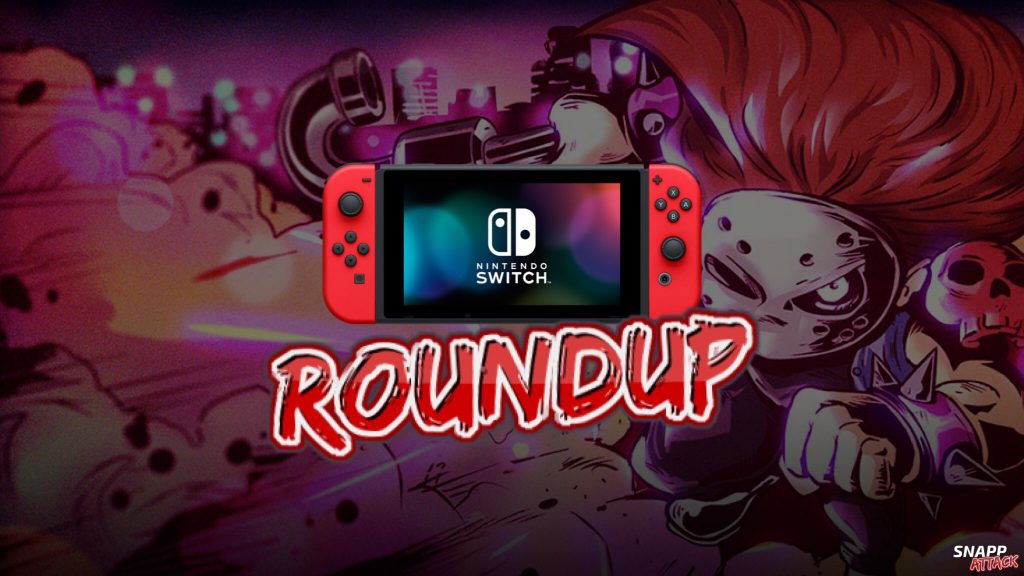 IT'S A NEW RELEASE WEEK ON THE eSHOP GLITCHES!
It's getting tougher and tougher to keep up on games on the Switch. Luckily, you can always go back to past week's Roundups to keep track of them. This week is already looking pretty good with games like Neon City Riders, Stela, and This Strange Realm of Mine releasing. There's a bunch more titles slated for release, so let's get this week started! Here this week's Switch Roundup!
---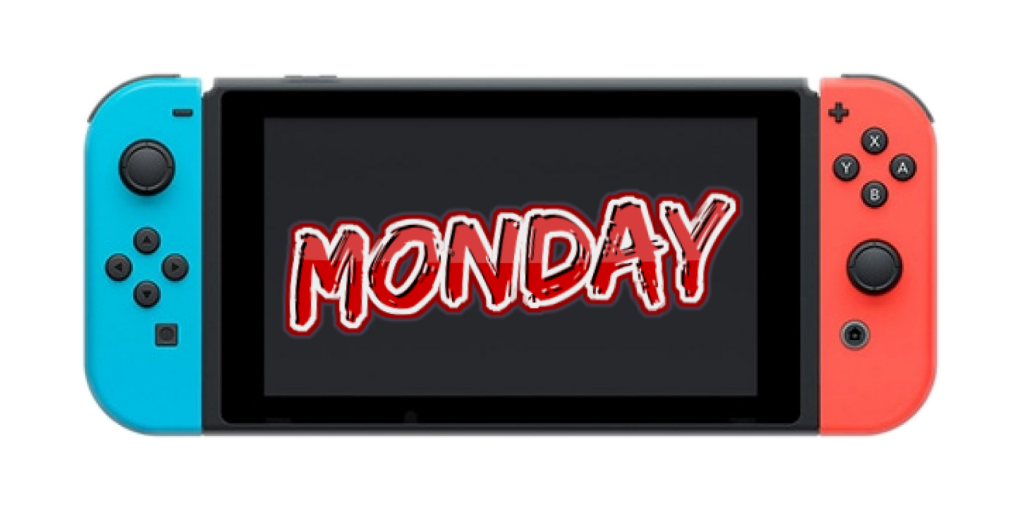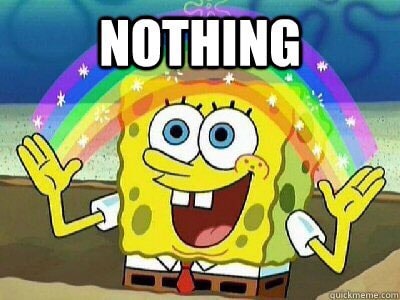 ---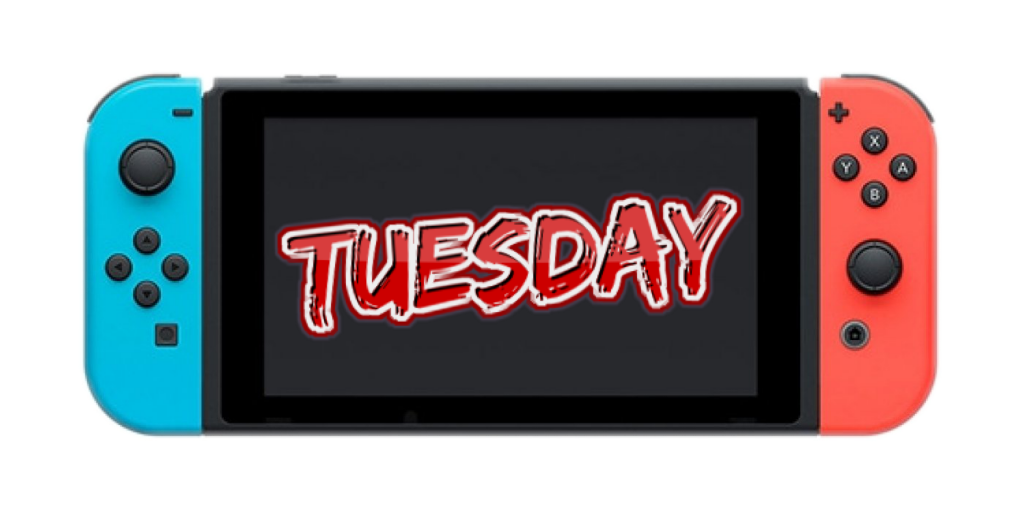 Primrose Lake isn't as quaint as it seems. A tragic past weaves its way through the very fibers of the town. When Jenny Carlyle hitches a ride with a stranger, it doesn't take long for her to realize something is terribly wrong. It's up to our players to uncover all the secrets hidden in Primrose Lake before it's too late.
Experience a new Time Management mystery where everyone has a secret, and there's no place to hide from the past. In this game, you will be tasked with preparing various items and delivering them to the customers. Grab single click items, combine ingredients in compounds and combinations, and have a little breath when waiting for timers.
---
Welcome to the world of Talisman. A land filled with perilous Quests, Enemies and challenges. But with it brings an adventure you'll never forget. The officially licensed digital adaptation of the classic fantasy adventure board game. Adventure around the Talisman board, encountering deadly monsters, mysterious strangers and magical items. Battle up to 5 friends locally or online, with a hot-seat mode if you want to pass and play. Level up and increase your skills as you make your way to the center of the board.
Choose from a roster of characters who each have unique strengths, weaknesses and special abilities. Select your adventurer carefully as their skills could be the key to you getting your hands on the Crown of Command, a magical artifact that holds the power to destroy all rivals and make the bearer the true ruler of the kingdom. Also included in the Nintendo Switch edition of Talisman are three expansions, the City, The Sacred Pool and The Frostmarch. Explore a new region in The City, stop the apocalypse in The Harbinger and battle the Ice Queen in The Frostmarch! Each of these expansions can be enabled or disabled individually, depending on how you want to play.
---
You are the arbiter of fate in a world ravaged by wars through generations of heroes who battle for peace, order, or chaos.
Command Ledin, Elwin, and their companions in their quest to obtain the Sacred Sword Langrisser and restore peace to a war-stricken land. Decide who your allegiance lies with in Langrisser I & II, remastered for modern consoles.
---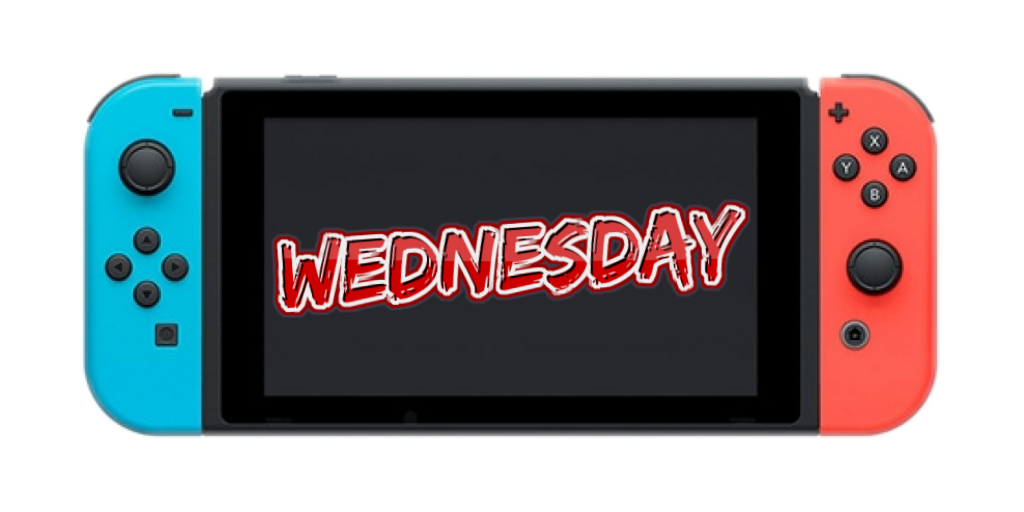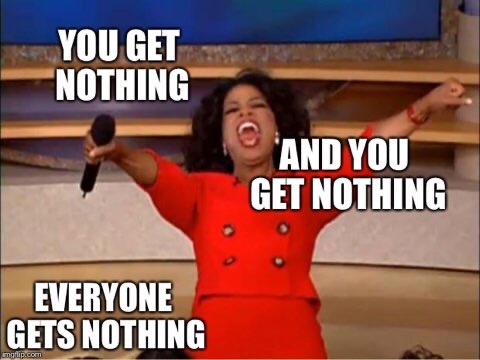 ---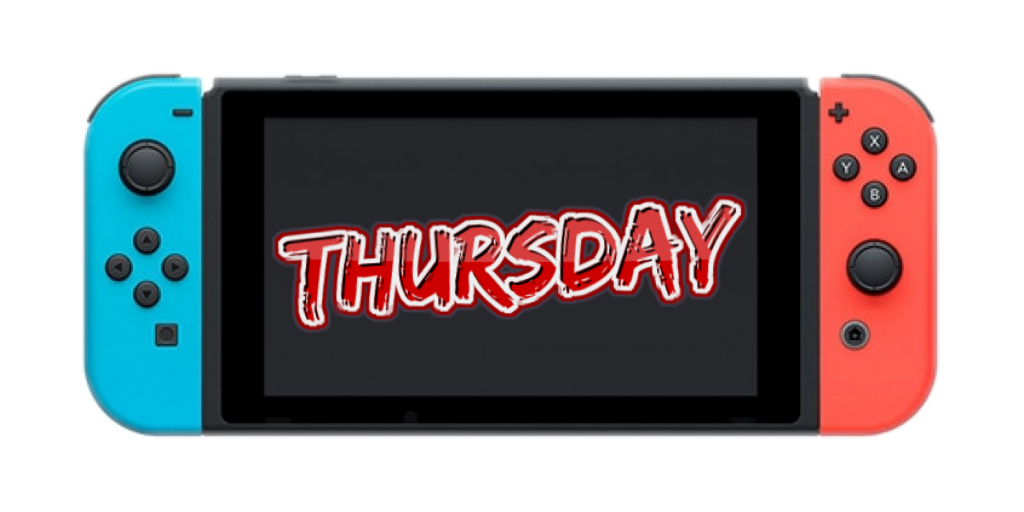 ---
The tale of a kitten who has lost its mother is coming to Nintendo Switch! It's up to you to help this poor, lost kitten survive until it's old enough to take care of itself.
---
Half Past Fate is a rom-com adventure with a charismatic 3D art-style. Follow the journey of 6 ordinary people who found each other in extraordinary ways. From eight hours to eight years, this time-jumping saga will change the way you feel about fate forever.
---
Looking for a 2D action-adventure mixed with super-powered urban gangs in a post-cyberpunk neon scenario? Well, if you do, Neon City Riders is right for you!
Assume the role of Rick, a rad masked vigilante in search of superpowers and companions to defeat hordes of vicious enemies, solve defiant puzzles, unlock new paths, complete engaging side-quests, and finally, free the decaying futurist Neon City that has been seized by a group of superpowered gangs!
---
Get ready for an all-new deck-building experience in Mystic Vale, as you use the the innovate Card Crafting System to improve your cards to create a diverse and effective deck.
In Mystic Vale, cards combine in a variety of different ways to create powerful combos. Each turn you can purchase upgrades to your existing cards, making them stronger as the game goes on. Push extra cards onto your field to gain more resources, at the risk of ending your turn early. The player who scores the most victory points wins! Mystic Vale is easy to pick up for those new to deck-building games, yet is challenging even for those skilled in the genre. Practice against AI opponents before you take the battle online, where you can find and create public or private rooms to play against friends or random players!
---
When the time of crisis comes and one of your friends is captured, you gotta stand your ground and fight for your partners. When someone messes with the brotherhood, you make sure they pay for that, no matter what. Pick your guns and blast your way through hordes of enemies on this run and gun game as a member of the Brotherhood who leaves no friend behind.
---
Experience a calming, wordless story about cats and parenthood by solving adorable puzzles in inbento. Relax, tease your brain, and prepare tasty bento dishes. Arrange them in an elaborate lunchbox while sticking to the recipe shown on screen.
Complete over 100 fun puzzles, aesthetically served with traditional boiled rice. Immerse yourself in a silent tale about a cute family of felines and enjoy the tranquil soundtrack. Master the mechanics, follow the hand-crafted recipes, and beat all the bonus stages in this culinary logic game.
---
Hidden in Plain Sight is a set of local multiplayer (2-4 players) game modes that share a common theme: trying to accomplish goals without drawing attention to yourself. In each game mode, players control characters in a sea of identical NPCs. Players are given a task, but also the means to eliminate each other from the game. The goal is to blend in with the NPCs, accomplish the task at hand, and take out other players before they get you.
One of the simplest game modes is called "Death Race." Players and NPCs are racing to be the first to cross a finish line. Each player has a gun with one bullet, and can eliminate one person from the race. Do you sprint ahead, calling attention to yourself but maximizing you chances of winning? Or do you hang back with the pack?
---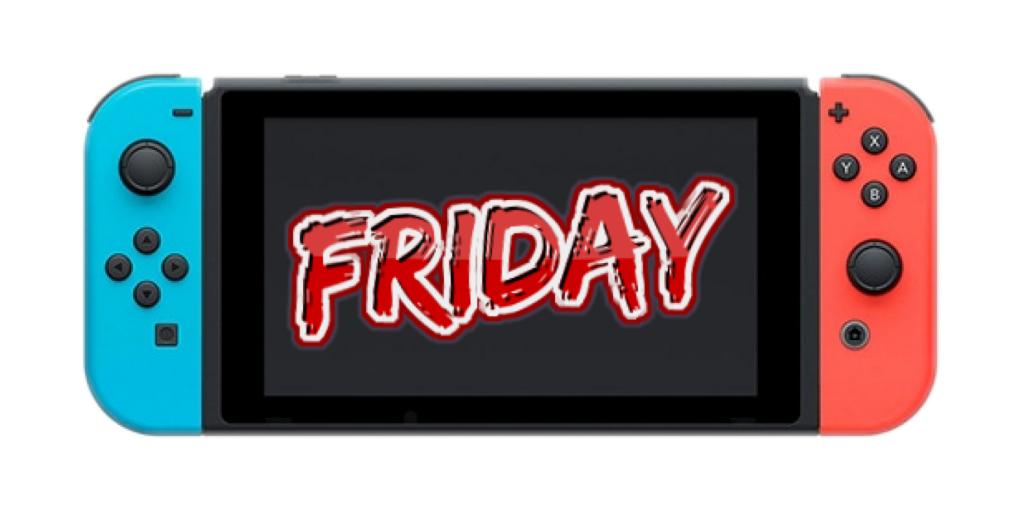 Syder Reloaded is an overcharged and furious side-scrolling hybrid shoot 'em up. Jump back to the '90s when bulky tech was cool and games were all about skills and high scores. Syder Reloaded is a remastered and enhanced edition of Syder Arcade (2012).

---
Stela is a cinematic, atmospheric platformer about a young woman witnessing the final days of a mysterious ancient world.
Overcome daunting challenges, treacherous terrain, and gargantuan beasts while traversing a decaying land. Manipulate the environment to solve elaborate puzzles and creep past dangerous creatures under cover of muted landscapes, all set to an original soundtrack. Survive sweeping environments including mysterious towns, haunting forests, and massive subterranean ruins brought to life in an atmospheric experience.
---
Join Rack on an epic adventure across a world filled with magic and wonder. Then watch in astonishment as Rack befouls, corrupts, slaughters, and brings about a general air of misfortune to everything and everyone he confronts. Chaos reigns in this top-down action adventure rpg that's infused with the intensity of a classic shoot 'em up.

---
Castle Springbottom is under attack! It's up to the Roundguard to save the king and — more importantly — recover his gold! Fling your hero into the face of danger and bounce off hordes of dangerously cute monsters to reach the bottom of the dungeon. With only one life, you'll need to learn how to navigate hazards, make strategic choices, and master your hero's skills if you hope to defeat the final boss. But don't worry, the Roundguard always bounces back!
---
Join Hisako's fight for survival against the zombie infestation overrunning Tokyo and defend her right to a normal school life in this fast-paced 2.5D adventure. Forced into isolation underground by the zombie apocalypse, Hisako has little understanding of the world above. After hearing stories about schools aboveground, Hisako dons her grandmother's school uniform and takes up arms against the undead horde with one goal in mind: to become a school girl!
Travel across Tokyo visiting iconic locations such as Shinjuku, Asakusa and Roppongi using the subway system and take on gruesome bosses in both close and ranged combat. Upgrade Hisako's weapons and abilities for even more destructive force and find collectables that reveal the truth behind the zombie apocalypse. Will Hisako be able to find salvation at SCHOOL, or is the world just DEAD? Find out in DEAD OR SCHOOL!
---
A little bit XCOM, a little bit Darkest Dungeon and a whole lot of Bloodborne". A tactical-strategy with stealth-based combat, RPG elements, crafting, resources gathering and management!
---
CONGRATS TO ALL THE DEVELOPERS AND THEIR TEAMS THAT RELEASED A NEW GAME THIS WEEK!
NOEN (@hashtagNOEN)
(‼️SNAPP Attack needs your help! If you can afford it, please support the site by joining our Patreon or donating to our PayPal. The future of SNAPP depends on it.‼️)