(SNAPP Reviews aren't really full-fledged game reviews as much as they are just a way for us to give you a quick "heads-up" on whether a game is good or not. It usually means that we haven't finished the game yet, but have played a good enough chunk to know if it's worth your time or money.)
I've always been a fan of games that are different. With the mobile game industry being so flooded, it's hard to make something unique. Not to mention, you're taking a big risk making something different. But, every so often, a game pops up on the App Store that ticks all the right boxes. Golf Skies is one of those games. Golf Sky is a 2D golf game that is played up in the sky. The courses are made up of several different planets that all have their own gravitational pull. So, you start off on one planet and you have to make your way to the hole by steering your ball through all sorts of hazards before your stamina runs out. It's a really cool concept that I've never seen done before in a golf game. Golf Skies is one of those rare games that had me falling in love with it within the first couple minutes of gameplay. The visuals are charming, the courses are challenging, and the gameplay is fun. There's also several unique balls that you can purchase with the coins that you collect in game. Golf Skies is an absolute gem that should be played by anyone with an iDevice.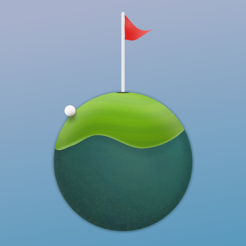 Golf Skies is also in this week's iOS Roundup!
NOEN (@hashtagNOEN)
💥🚨💥(SNAPP Attack really needs your help! If you can afford it, please support the site by joining our Patreon or donating to our PayPal. The future of SNAPP depends on it.)💥🚨💥